Alan Carr Wedding – The Chatty Man's LA Wedding Bash
Whenever Alan Carr is around, you can always bet that the room will be injected with a dose of sass and laughter.  From his animated facial expressions, shockingly spot-on impressions, to the clever, hilarious things he says, we're so glad we get to see him so often on TV! In 2018, the funny man behind the popular TV show Chatty Man got hitched! We know you want to know everything, from whom did he marry, to who were the celebs in attendance to Alan Carr's wedding?  Thankfully, the Chatty Man is really chatty so it wasn't hard to gather all the details! So, we did you a favor and gathered all the deets right here! Here's all there is to know about Alan Carr's wedding!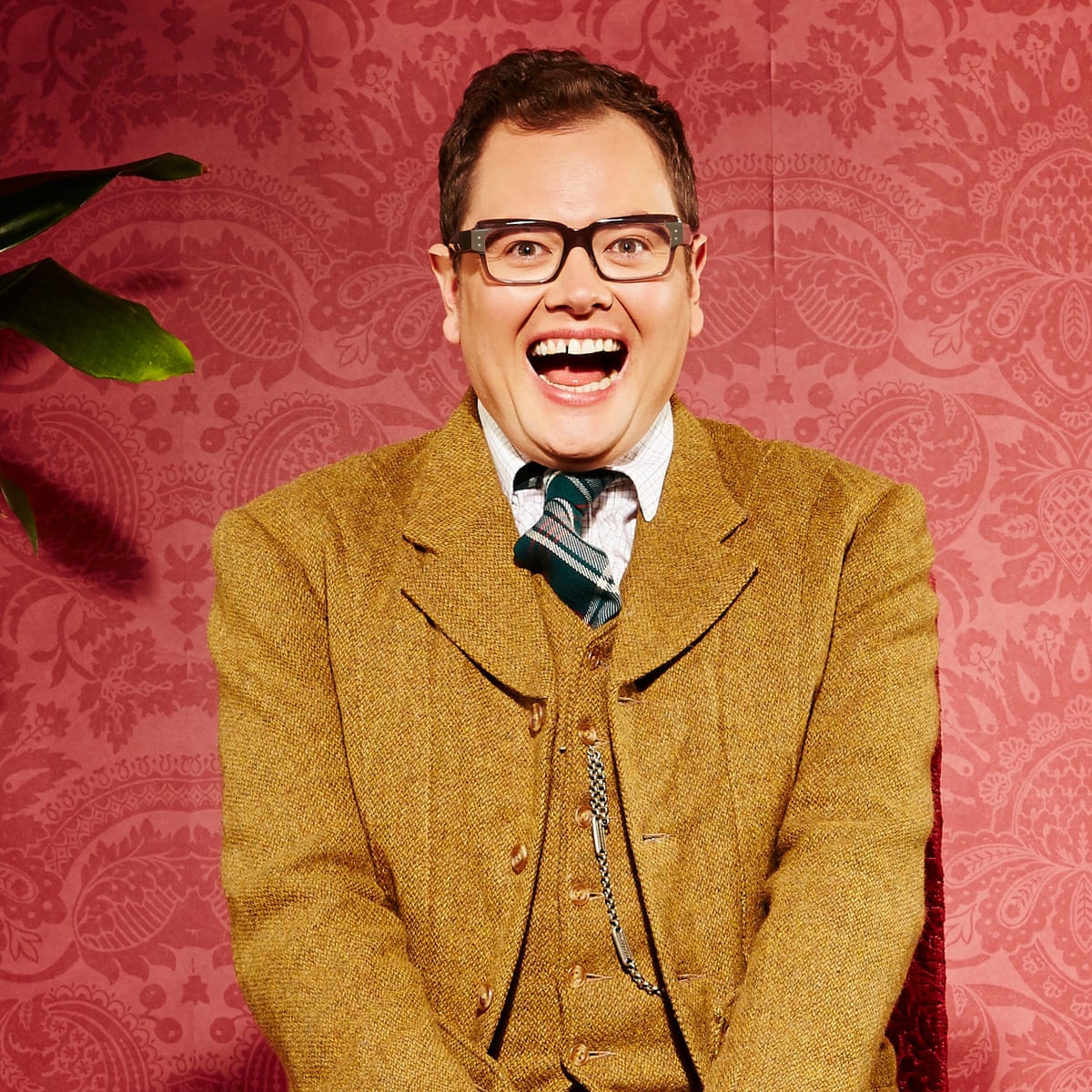 Alan Carr
But first, here's a brief background on the Chatty Man host and how he met his now husband and long term partner, Paul Drayton. 
Alan Graham Carr was born on 14th June, 1976 in Weymouth, Dorset. 
Alan spent a big part of his childhood in Northampton and attended Weston Favell School. 
Then, he attended Middlesex University to study a Degree in Drama and Theatre Studies where he finished with a 2:1!
Alan Carr is a successful English comedian, writer, radio, and TV presenter who's had regular moments in the spotlight from his sold out tours. 
He wanted to be a comedian from the start, as he moved to Manchester in his early 20s for more opportunities. 
Luckily for us, things worked out for Alan! 
This moment was his stepping stone into the limelight as he became a regular on the Manchester comedy circuit. 
Alan Carr comedian
If you've been a long time Alan Carr fan, then you must be familiar with his hilarious stand up comedy shows! 
At the beginning of his career, Alan was named City Life's Best Newcomer of the Year award in 2001. 
View this post on Instagram
He also received recognition at the BBC New Comedy Awards in the following years. 
After some years in the big leagues, the comedian graduated to receiving big time awards such as a couple of National Television Awards, two British Comedy Awards, and even a BAFTA TV Award!
Now that we're all caught up, time to talk about Alan Carr's wedding!
Alan Carr wedding bash I
Alan Carr got engaged to his long time boyfriend Paul Drayton in 2016 in Indonesia, and the pair officially tied the knot in Los Angeles in 2018. 
Who do you think got down on one knee?
It was Paul! He hid the ring in Alan's dessert when Alan was at the toilet and the story is actually pretty funny.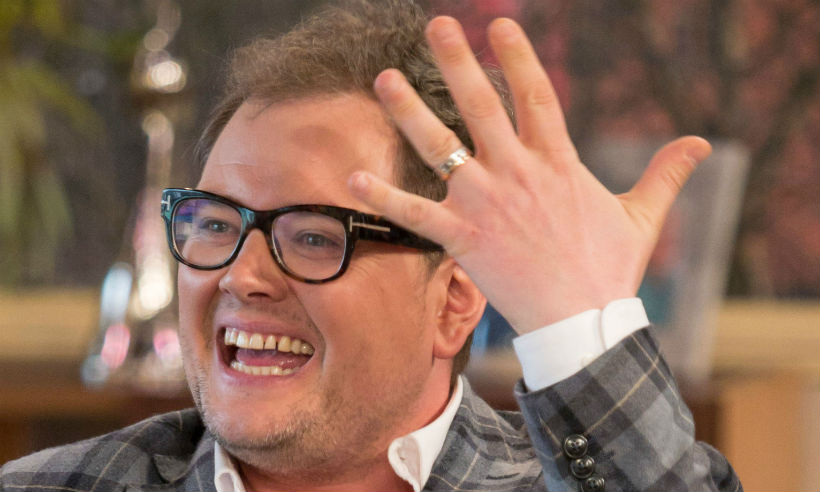 At the time, Alan thought he was having the worst luck and that his tooth filling came out!
Then, he told The Sun that a man on the organ begins singing Can You Feel The Love Tonight? And everyone else as in all the staff joined in!
Romantic right? Except, none of them really knew the lyrics so they just kept repeating 'Can you feel the love tonight'.
Alan Carr wedding bash II
How long have the pair been together? We're talking about a decade long relationship!
We're not just in love with them, we're obsessed with the loved up couple.
Just as you'd expect, many famous celebrities were in attendance at the wedding. 
Alan even revealed that his bff Adele got secretly ordained just so she could marry her besties!
Yes! 'Hello from the other side' Adele!
And from the pictures we've found, Alan Carr's wedding looked like the biggest bash ever!
On the decks was another familiar face, Gok Wan was the DJ for the night!
Among other big names were comedian David Walliams and presenter Carol Volderman.
Can we just say we're so gutted we couldn't witness the party in person??
Adele's big role in Alan Carr's wedding
Also, is anyone else jealous of Alan's adorable relationship with Adele?
She posted a picture of her posing during the day of the wedding in front of a wall of white flowers with the caption: 
"Seeing as the cats out the bag. I married two of my best friends in January."

"You know me any excuse to dress up… chattyman #Loveislove."
Alan also said in an interview on This Morning: 
"She flew us to Vegas to see Celine Dion sing. She (Adele) sang my first dance. It was the best day of my life."
If you're wondering how their friendship even began, Adele and Alan met at the 2008 BRIT Awards and became inseparable since. 
View this post on Instagram
Alan said on The One Show: 
"We've known her for ages, and when we told her we were getting married she said, 'Can I please plan the whole day for you?'"

"So, we got in there, and there is a grand piano with a man playing Ordinary People. Then she sang with our first dance, it was absolutely amazing."
Definitely bestie goals right here!
Alan and Paul
So, Alan Carr married the love of his life and it was a huge bash on the big day!
After all the partying, the couple jetted off in style to honeymoon in Mexico.
At the time, there were talks of a celebration back in the UK but we're still waiting for that to happen!
Hopefully, it'll be as big as the LA one and this time we won't be missing out.