News
Scarlett Moffatt Boyfriend – Is She Secretly Engaged?
Scarlett Moffatt Boyfriend – Is she secretly engaged?
Scarlett Moffatt has been on our screens since we couldn't get enough of her on the hit TV show Gogglebox. Since becoming a Gogglebox star, she has appeared in many other English TV shows because her adorable and blunt personality makes for great banter on television. (We can't get enough of her).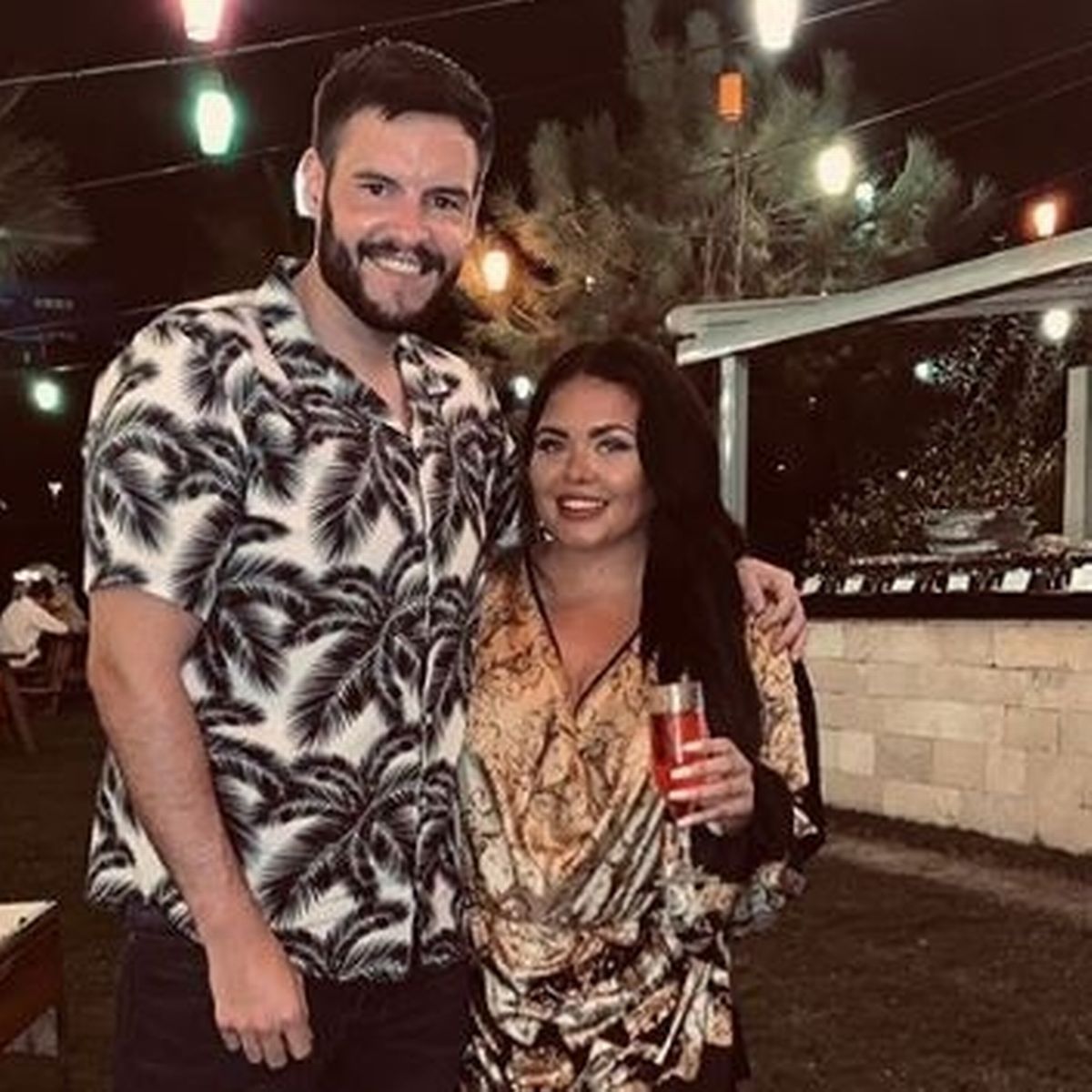 So when Scarlett and her new beau Scott Dobinson announced that they will be doing a new podcast together, we couldn't help but to get excited!
But just how much do we know about Scarlett's new boyfriend Scott Dobinson and what is their new podcast all about?
Let's dig a little deeper and get to know the queen of the jungle and Scarlett Moffat boyfriend.
Scarlett Sigourney Moffatt was born on October 17th, 1990.
She became famous after appearing on the Channel 4 program Gogglebox. Then in 2016, Scarlett was crowned 'queen of the jungle' after winning the sixteenth series of the hit reality TV show I'm a Celebrity… Get Me Out of Here!.
View this post on Instagram
After this, Scarlett Moffat became an English celebrity star, regularly appearing on other popular TV shows.
She also quickly gained a large following on her social media where she is mostly active in Instagram posting, sharing every life experience for all to see.
Her social media is also where we see a lot of Scarlett Moffatt boyfriend, Scott! Recently, Scarlett opened up on Instagram about her new relationship and her whirlwind romance over the past year.
Scarlett announced that the pair are moving in together!
But before we get to know more about Scott, let us take a quick trip down memory lane of Scarlett Moffat's past relationships.
Scarlett Moffatt Boyfriend – Past
Before meeting her current beau Scott, Scarlett's love life has never really been 'pleasant'.
There was Lee Wilkinson, the hunky fitness model and personal trainer. The pair knew each other for more than 10 years before they started dating.
Then one day out of nowhere, Scarlett dropped a bombshell message via Instagram video comparing Lee to Henry VIII who had six wives.
Apparently, Scarlett and Lee broke up in April 2018.
The 'queen of the jungle' even took to Facebook after that saying:
"Just always seem to choose cheating pathological liars. I just choose lying cheats it's a skill."
Then, Scarlett's relationship with ex-boyfriend Luke Crodden was also on again, off again, until Luke ended the relationship for good stating that they were better off being just friends.
While the split was mutual and Scarlett still remained friends with Luke, she still hasn't found her happy ending.
Thankfully though, she Scarlett didn't have to wait that long for 'the one'.
Scarlett Moffatt Boyfriend
Finally, let's get to know Scarlett Moffat boyfriend, Scott.
So, who is this Scott Dobinson who has been making Scarlett Moffatt all giddy when she talks about him?
Unlike many other celebrity starlets, Scarlett Moffatt surprisingly did not go for one of her fellow celebrities when looking for a partner.
View this post on Instagram
Instead, she ended up with what we can almost call a regular bloke. Her boyfriend Scott Dobinson isn't a singer or TV presenter, he's a police officer in Durham, close to where Scarlett currently resides.
Their relationship so far seems to be a wholesome one. Moffatt and her boyfriend Scott can be seen laughing and smiling together and seem to generally be enjoying life together.
Considering they are both turning 30 this year we are more than delighted to see Scarlett in what looks like a happy relationship. They even moved in together and Scarlett previously has dropped the "soulmate" label to describe their relationship.
This picture stands in stark contrast to the situation with her ex-boyfriend, Luke Crodden, who unexpectedly dumped Scarlett on the day of her 27th birthday in 2017.
Scarlett Moffatt boyfriend Scott Dobinson
So, is Scott indeed 'the one'?
According to Scarlett's recent interview with Lorraine Kelly, he might just be!
She gushingly said:
'I feel like I'm probably a bit quiet about it because it is going so well."

"I'm 30 this year, and I feel like some people panic into thinking life's a checklist and you've got to have got married and had kids by a certain age and it's not like that. It can be any age."
Having said this, the pair have just moved into their first house together!
Scarlett also recently started her very own podcast about conspiracy theories and Scott is also in it! Scarlett Moffatt wants to Believe aims to discuss interesting conspiracy theories while trying to convince Scott, a non-believer.
Are they engaged? So far, there is no sign of wedding bells just yet.
But, we hope that Scarlett Moffatt's boyfriend Scott is finally the one!