Net Worth
Scarlett Moffatt – Net Worth: Just How Much Is She Worth?
Scarlett Moffatt – Net Worth: Just How Much Is She Worth?
Scarlett Moffatt's net worth – could you guess how much the straight-talking Geordie lass is worth?
From beauty school to book-writing to bikini-body guides, how did presenter Scarlett Moffatt go from teen dancing queen to Queen of the Jungle?
[dx_custom_adunit mobile_id="RTK_qw1q"]
Image Source/Instagram
The Gogglebox star is thought to be worth more than £1 million making her one of the highest paid TV presenters in the UK! But how did she get all that cash to splash? Let's go back to the start…
[dx_custom_adunit mobile_id="RTK_ZIkz"]
Where Did It All Begin?
2011- She Bagged A Job At ASDA
It's not all been glitz and glamour for down-to-earth Geordie lass, before finding fame on our screens, she grafted as a cashier in her hometown's ASDA supermarket.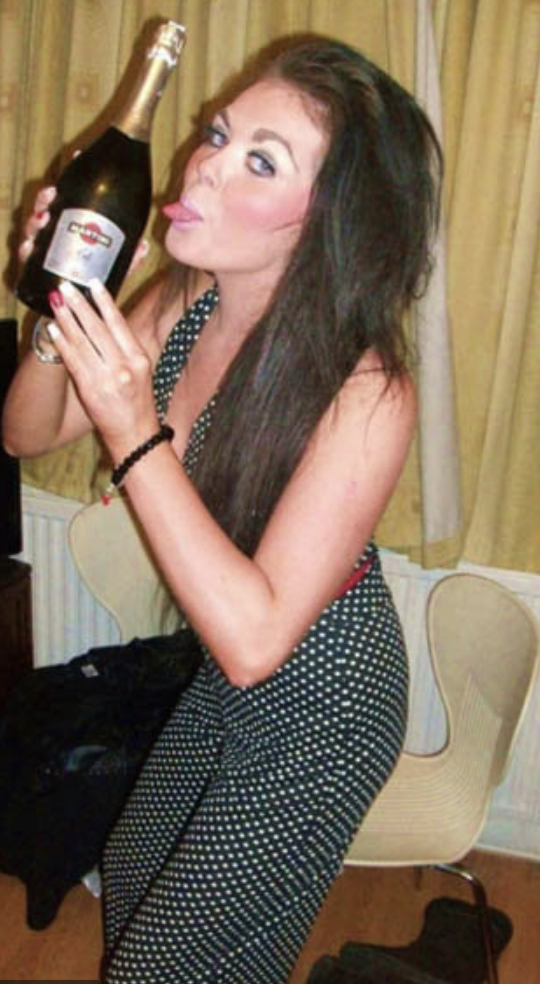 Image Source/Express
[dx_custom_adunit mobile_id="RTK_qQCt"]
2013 – She Was Cast For MTV's Beauty School Cop Outs
The witty outspoken star made her TV debut on MTV series Beauty School Cop Outs, where she and a group of younger's lives her followed whilst working at a salon in Manchester.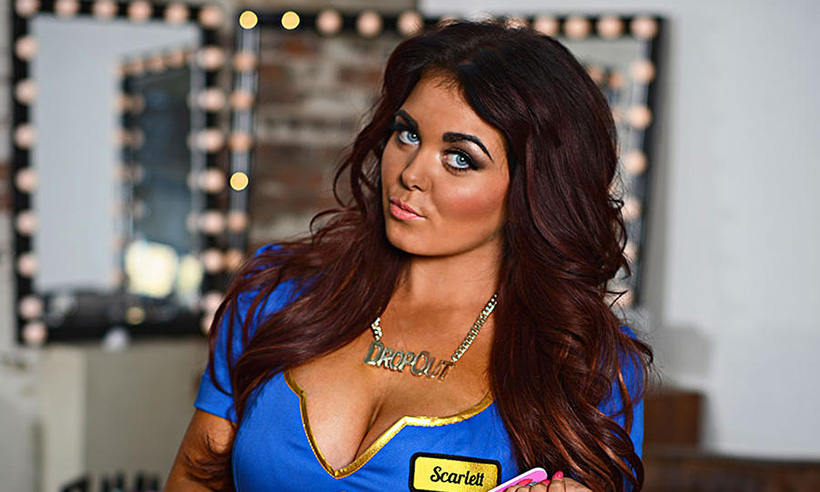 Image Source/Hello Magazine
[dx_custom_adunit mobile_id="RTK_iquJ"]
As well as learning the ropes, Scarlett was remembered for necking on with soon-to-be-famous Jeremy McConnell during the show's version of Truth or Dare – and here it is…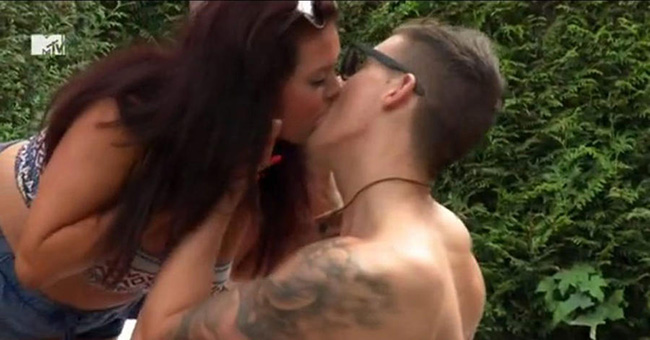 Image Source/Hello Magazine
[dx_custom_adunit mobile_id="RTK_wiHk"]
2014 – Then It Was Gogglebox Time
Taking a step away from reality TV, Scarlett and her mum and dad – as well as sister and ex BF Luke – were cast on Channel 4's Gogglebox.
After become an instant hit with the show's viewers for her witty humour and infectious laugh, it was no surprise that Scarlett's career in the industry went from strength to strength.
Three years after her and family made their Gogglebox debut, the now-TV presenter took to Twitter to reveal that her family would no longer be on the programme:
We are gutted to, thought my Mam and dad (and little Ava) would still be able to do it but we will still be watching.'

She added: 'We are going to miss doing #gogglebox so so much but can't wait to watch the new series (good luck my fellow goggleboxers you will smash it love the Moffatts).'
Her equally as hilarious parents – Betty and Mark – were dropped by producers as they claimed that the shoe 'wouldn't work so well without all three of them. (Scarlett was now deemed as too famous for the show's down-to-earth premise)'
[dx_custom_adunit mobile_id="RTK_DdY1″]
Image Source/YouTube
2016- She Released Her Fitness DVD Which Sold 60,000 Copies…
After Scarlett managed to drop from a size 16 to a size 10 in just 14 weeks, she decided to create a fitness DVD for her fans looking to shed some pounds.
Speaking about her weight loss, she shared the following comments on her Instagram:

"Doesn't sound like a big deal but it's the little things that make me now smile everyday.

"Running up the stairs without getting out of breath, I now can enjoy going shopping, I wake up and my back doesn't ache."
[dx_custom_adunit mobile_id="RTK_ZoXg"]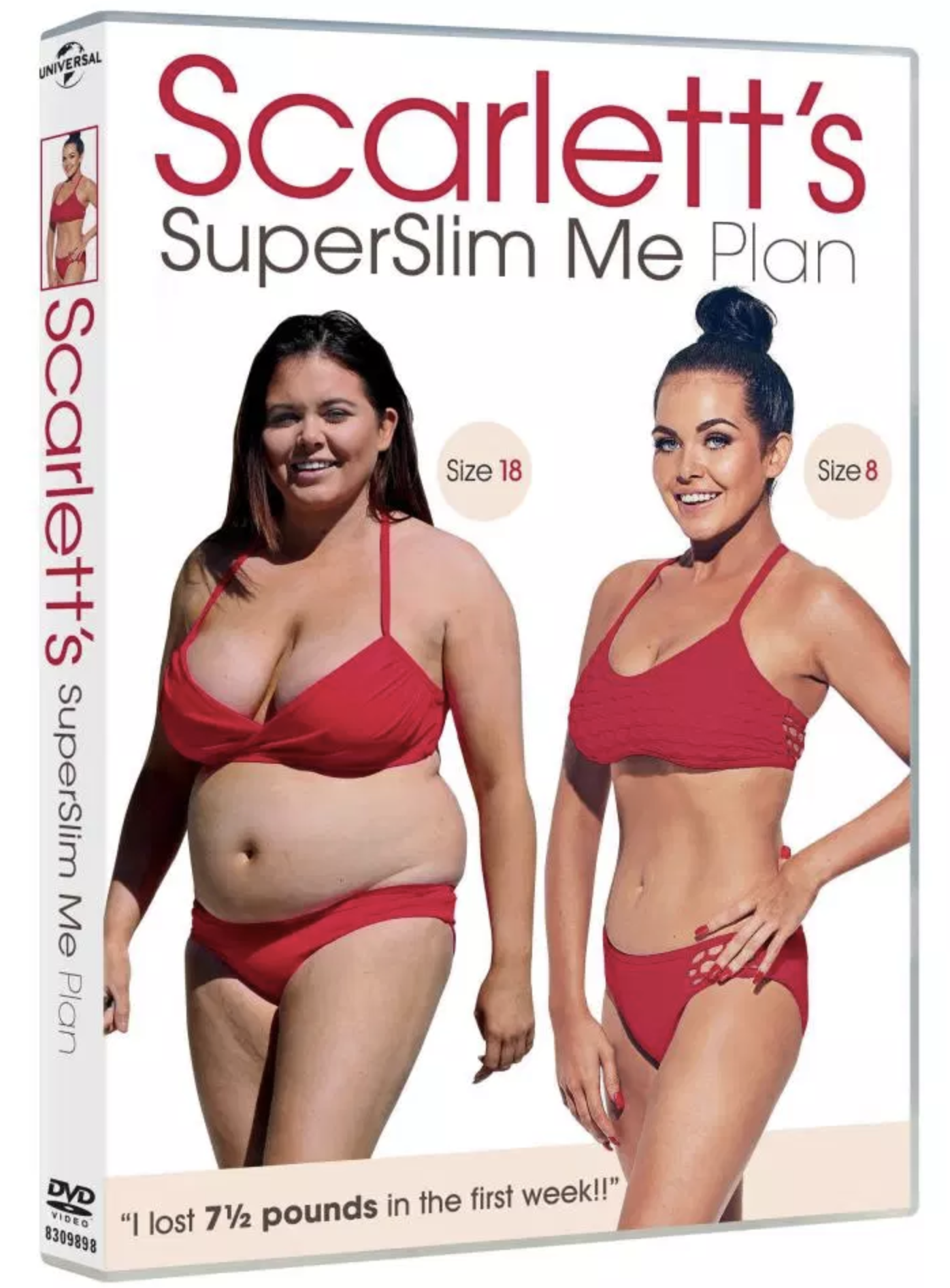 Image Source/The Sun
2016 – She Went In The Jungle… And Won!
When Scarlett was asked to appear on ITV's I'm A Celeb, she worried that her fellow campmates would not recognise her face and assume she was one of the camp's staff.
But the TV star proved to be just as popular with her jungle colleagues as she was with viewers at home…
After weeks of gobbling on camel's nipples, guzzling cow anus and gorging on turkey testicles she won over the nation and was crowned Queen of the Jungle 2016 – it net her a tidy £70,000!
[dx_custom_adunit mobile_id="RTK_hW7Y"]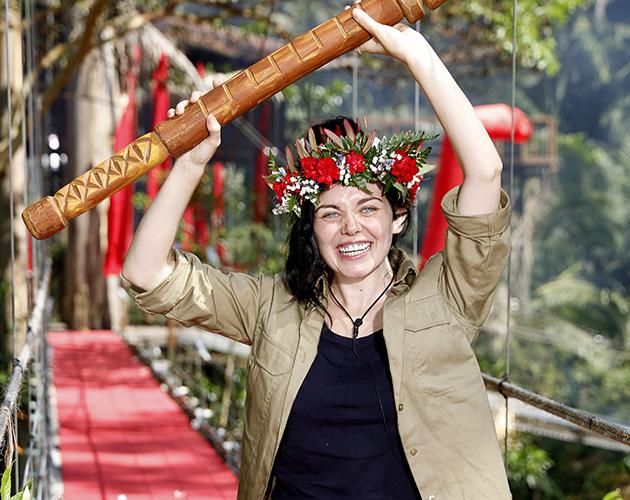 Image Source/Look
2017 – Scarlett Landed Role On Ant & Dec Saturday Night Takeaway
Scarlett was delighted to hear that she'd landed a role on Ant & Dec's Saturday Night Takeaway, expressing her gratitude for the opportunity:
"I've watched Saturday Night Takeaway with my family for as long as I can remember, I'm such a huge fan, so to be part of one of the biggest entertainment shows out there, with two of my all-time TV heroes Ant and Dec, is an absolute dream."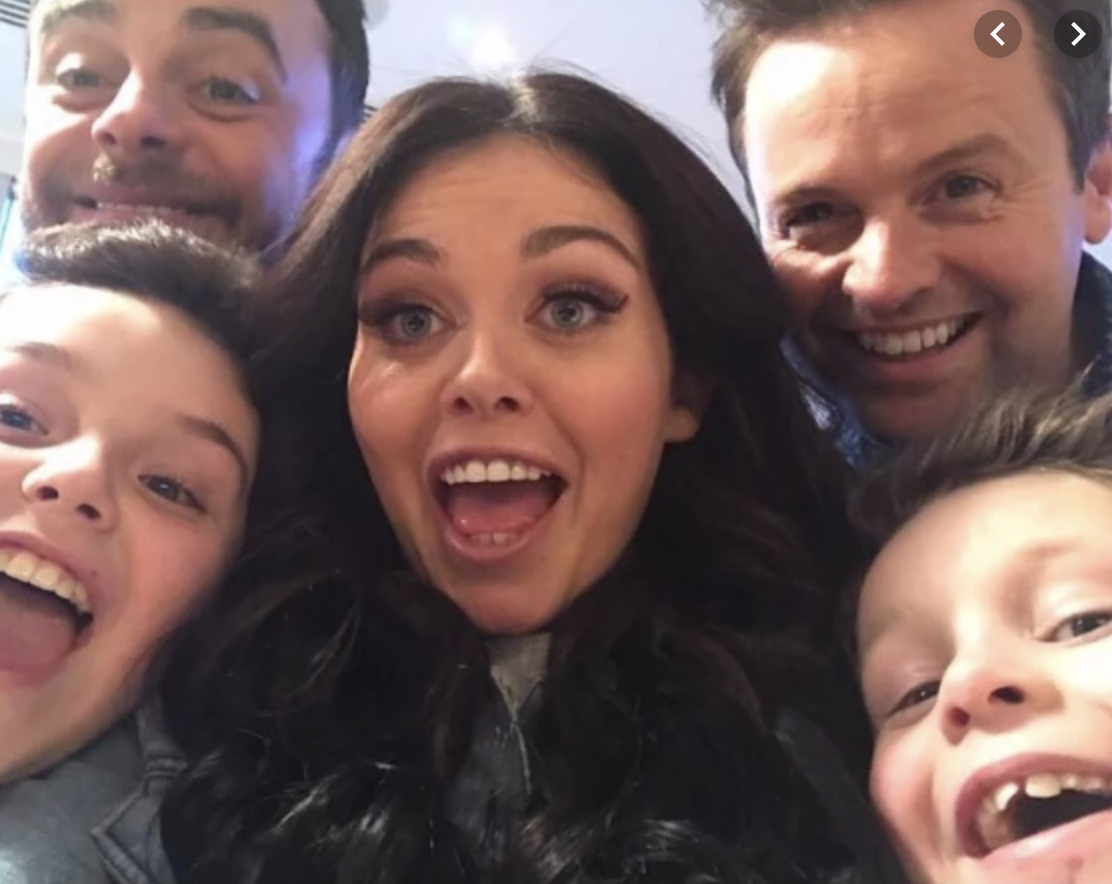 Image Source/Express
[dx_custom_adunit mobile_id="RTK_0mO0″]
2017 – She Launched Her Autobiography 'Me Life Story'
Dubbed as 'the funniest book of the year' Scarlett penned her life story (a lucrative deals) at the young age of 26!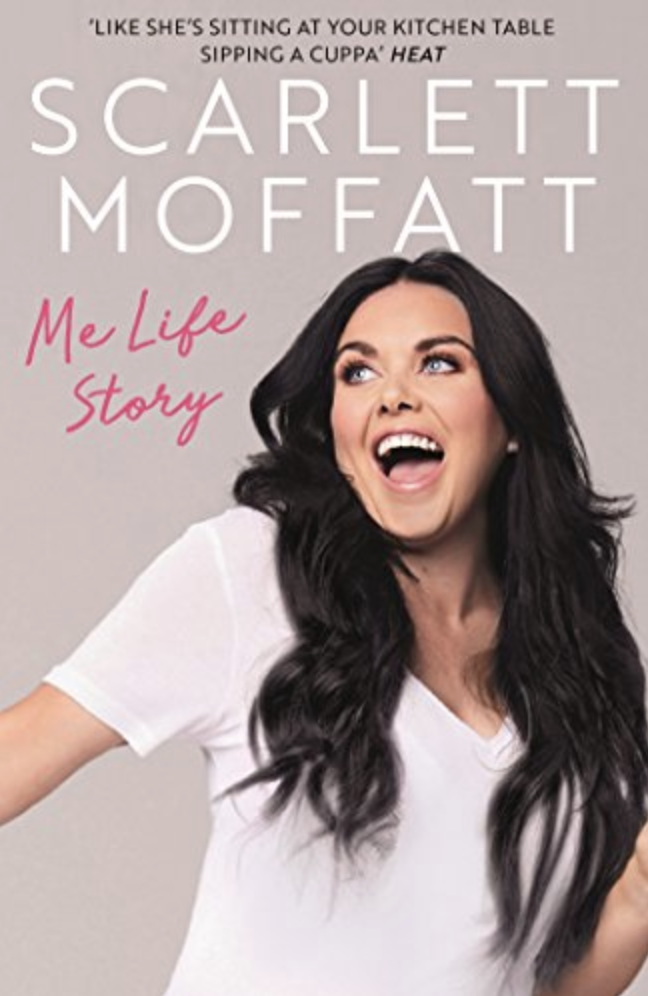 Image Source/Amazon
Introducing her book to her followers, she posted on Instagram:
"Hi. I hope you've all had a lovely day. I am here to share some secret news with all of you lovely lot that are kind enough to follow me on Instagram because if I don't tell someone soon, I'm going to burst with excitement.
"I have just been overwhelmed with how supportive and lovely everyone has been. I would love to come round every single one of your houses, sit on the couch, get in our comfies, order a chicken kebab and just have a right laugh and a chinwag."
In her book she'd be speaking about: "what really happened in the jungle, what it's like to work with my heroes Ant and Dec, the cringy embarrassing stories about what it was like growing up as Scarlett Moffatt and some really sad lows that have happened in my life."
What Next?
Scarlett's success has been amazing and as she's set to net over £1 million (a tidy sum her success), she can now be selective about the jobs she's taking on (she had a lot of deals in the pipeline!)
We can't wait to see what she's up to next!
[dx_custom_adunit mobile_id="RTK_QejT]