Bradley Walsh Wife: Who is Donna Derby?
If you're like us, then you've been keeping up with Breaking Dad with Bradley Walsh and his son Barney.
We love following their travels across the United States, with scenic shots and exciting adventures sparking our wanderlust for travelling.
Remember that time they tried drag racing and water jet boarding? Exciting!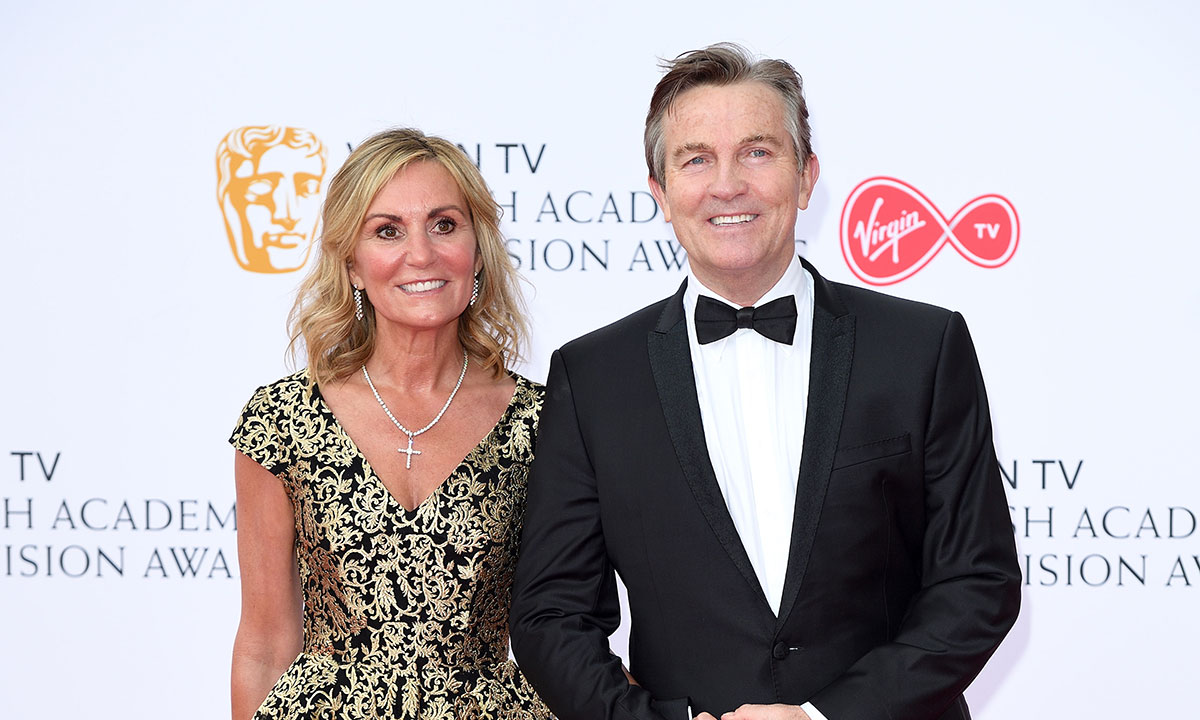 But with the recent COVID-19 pandemic causing travel restrictions everywhere, our favourite television presenter is spending his time with a lovely wife, Donna Derby at home.
Who is Bradley Walsh wife and will we be seeing her on Breaking Dad soon?
Keep reading as we learn more about Bradley Walsh wife and see what the loving couple have been up to recently!
Bradley Walsh Wife – A little history
Bradley Walsh needs no introduction as we're so used to seeing and hearing him on the telly as everyone's favourite television presenter, actor, and even ex-professional footballer). These days, Bradley is currently hosting The Chase.
But now, let's go back a little to find out the history of Bradley Walsh and his wife.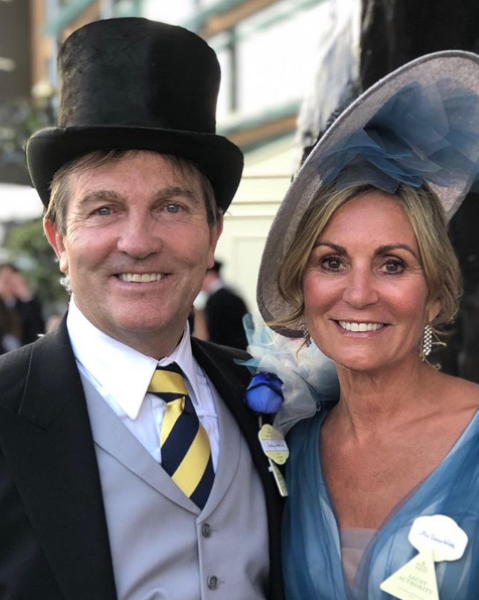 Bradley and Donna got married in 1997 and have been together for 23 years! In fact, there were also rumours that the pair have been dating since 1992.
Together they have a son Barney Walsh who is following in his father's footsteps to become a TV presenter.
Barney and Donna once worked together during the Miss World pageant. Barney as a presenter, and Donna as a choreographer.
The mother and son are as close as ever, with Barney occasionally posting about her on his social media and even calling himself a 'mummy's boy'.
On one of Donna's birthdays, he wrote:
"Happy birthday to the best mum in the universe! Love you all the world."
Who is Bradley Walsh Wife?
Wondering why Donna looks so familiar? If you follow Holly Willoughby on Instagram, then you've probably seen her dancing alongside Donna on a recent post!
You might also remember her from Robert Palmer's Simply Irresistible music video back in the 1980s.
Before Donna and the Chase presenter met, she also featured on The Kenny Everett Television Show for six episodes!
These days, Donna attends red carpet events alongside Bradley, arm in arm and looking stunning at every occasion.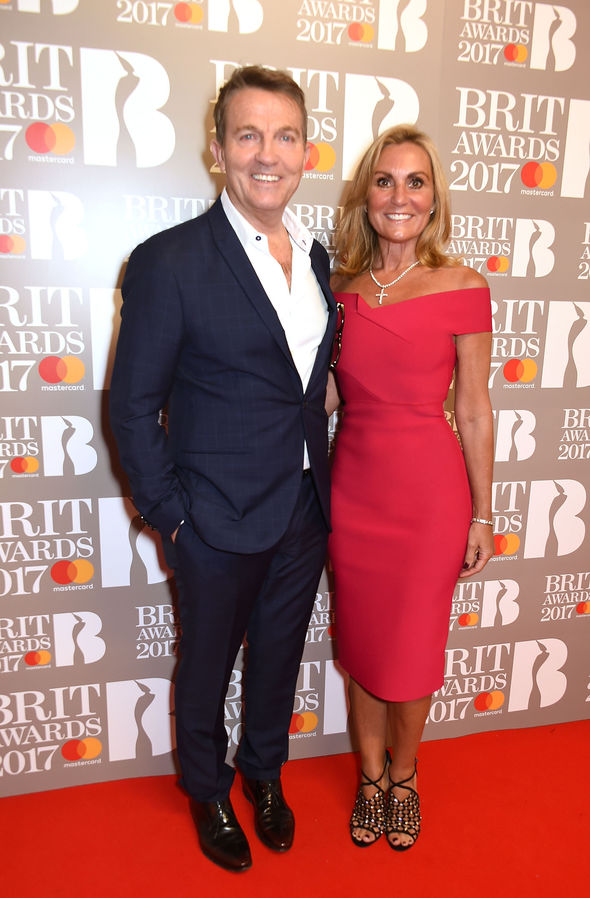 source/OK
Bradley Walsh and His Wife
Being married for over 20 years, it seems Bradley Walsh and his wife's relationship has always been tight as ever.
It seems that we even have her to thank for Bradley's role on Coronation Street!
Bradley once said in an interview:
"It's because of her I signed with Coronation Street, she's the one who recognized what it could do for me even though it would mean being apart."
And that's not the first time Bradley has been vocal about his love for his missus.
In a separate interview, he once told The Mirror:
"I wouldn't swap my missus for the world."

"Donna isn't just beautiful, she's the most fantastic wife and mother."
What we would give for a relationship like this!
What have the Bradley Walsh household been up to recently?
With the COVID-19 pandemic still ravaging and travel restrictions still ongoing, Bradley Walsh & Son Breaking Dad released a special comprising of their best adventures from past seasons.
And what did the tight knit family get up to during the lockdown?
Bradley and his son Barney hosted a spin-off called Beat The Chasers which will air on ITV.
The family also got a puppy! A Shiba Inu breed named Lulu (apparently not named after the singer).
Besides this, Bradley has also started to making lifestyle changes and lost 4.5kg!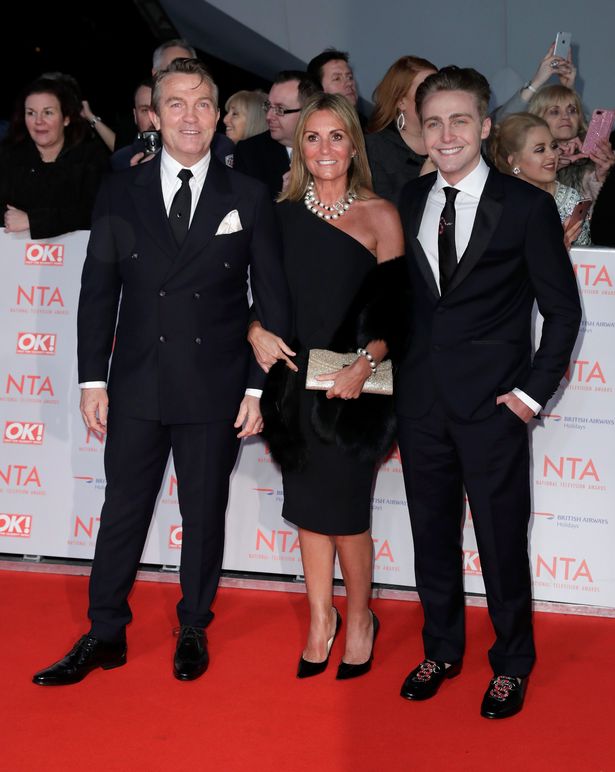 source/dailyexpress
His decision was due to the realization that he is at high risk of developing heart disease just like his father who died of heart failure at 59 years old.
Bradley Walsh and his wife Donna's relationship is one many would love to have.
We hope to see the trio on TV again soon!