Bradley Walsh Age, His Family & His Eclectic Career
At 59, you'd think Bradley Walsh's age would stop him from being an adrenaline junkie, but his latest show proves different…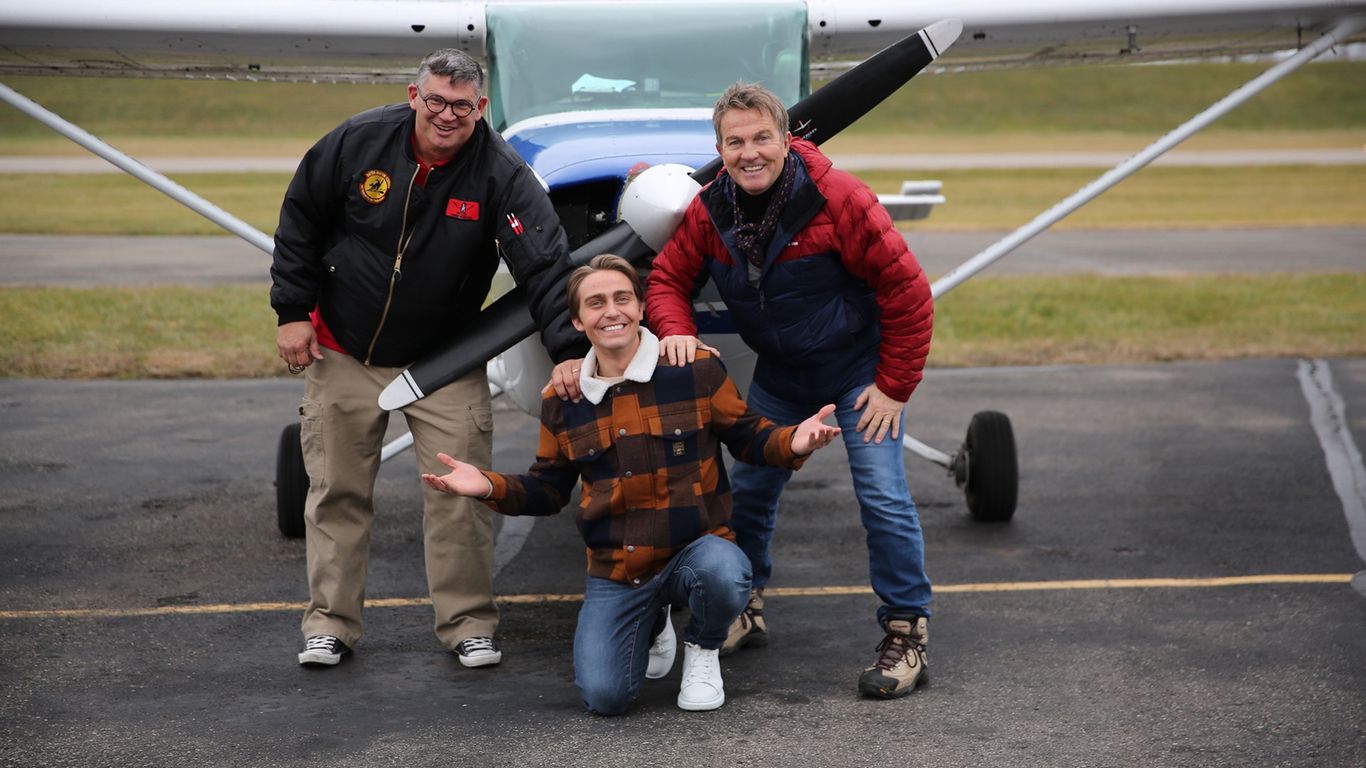 Image Source/ ITV Hub
His background…
He was born on June 4, 1960, making Bradley Walsh's age 59. The presenter grew up in Watford, Hertfordshire with his parents Margaret and Daniel, as well as his sister, Kerri.
After leaving Francis Combe School, he became an apprentice for Rolls-Royce in their aircraft engine factory.
Bradley's Career…
At just 18, Bradley became a professional footballer.
He originally played for Brentford but rarely made their first team; due to this he also played for Barnet whilst on loan. He also played for Tring Town, Boreham Wood and Chalfont St Peter – he denies that he played for Dunstable Town.
Unfortunately his football career was cut short due to a recurring ankle injury.
After this, he went on to work at Pontins in Morecambe as one of the prestigious blue coats.
After coming second in a comedy competition, Bradley was recruited by ITV to present one of their new game shows, Midas Touch.
When Nicky Campbell stepped down as the presenter of another ITV show, Wheel of Fortune, Bradley was chosen as the replacement.
Despite having minor acting roles in the past, his breakthrough acting job was in Night and Day.
In 2004 he joined Coronation Street as Danny Baldwin. By his request, he was written out of the British soap in 2006.
Video Source/ YouTube
Another well-known TV show of Bradley's is Law & Order: UK. He played DS Ronnie Brooks.
Other shows of his include SunTrap; Doctor Who; Torn.
Recently, Bradley announced that he would be stepping down from his role as Graham O'Brien after the 2020 Doctor Who Christmas special.
'Chase'ing Other Careers…
In 2009, Bradley became the presenter of ITV's quiz show, The Chase.
Not only does he present the normal programmes, but also the celebrity specials!
Video Source/ YouTube
Apart from presenting, Bradley has dabbled in the music career. His debut album, Chasing Dreams, got to number 10 in the UK Album Charts. It ended up being the biggest-selling debut album by a British artist in 2016.
The success of his first album led to a second, When You're Smiling.
His Family…
In 1997, Bradley married former dancer and current choreographer, Donna.
Bradley has two children: a daughter, Hayley, from a previous relationship and son Barney, with his wife, Donna Derby.
Bradley and Barney star in the ITV show, Bradley Wash & Son: Breaking Dad.
The show sees them road trip around America. The show's second season was shown in 2020; it is unknown if it will return.
They now even have a podcast under the same name:
Image Source/ Instagram