Who Are Holly Willoughby's Kids?
We know This Morning presenter Holly Willoughby's kids Harry, Belle and Chester are her pride and joy!
Holly is married to TV producer Dan Baldwin. Holly first met husband Dan Baldwin in 2004 when Holly made her presenting debut on CITV children's entertainment show Ministry of Mayhem. Dan was a producer on the show at the time.
The pair got hitched back in 2007 and welcomed a son, Harry, on 11th May 2009. Two years later, they had a daughter, Belle, and then another son Chester in 2014.
On parenting, Holly opened up to to Newsletter about how important it is for mums to cut themselves some slack!
'I think the biggest thing I've learnt along the way is just to give yourself a break.

'We're all so worried about doing everything so perfectly, and actually, all they need is your time and your love. I know that sounds ridiculous, but it's true.'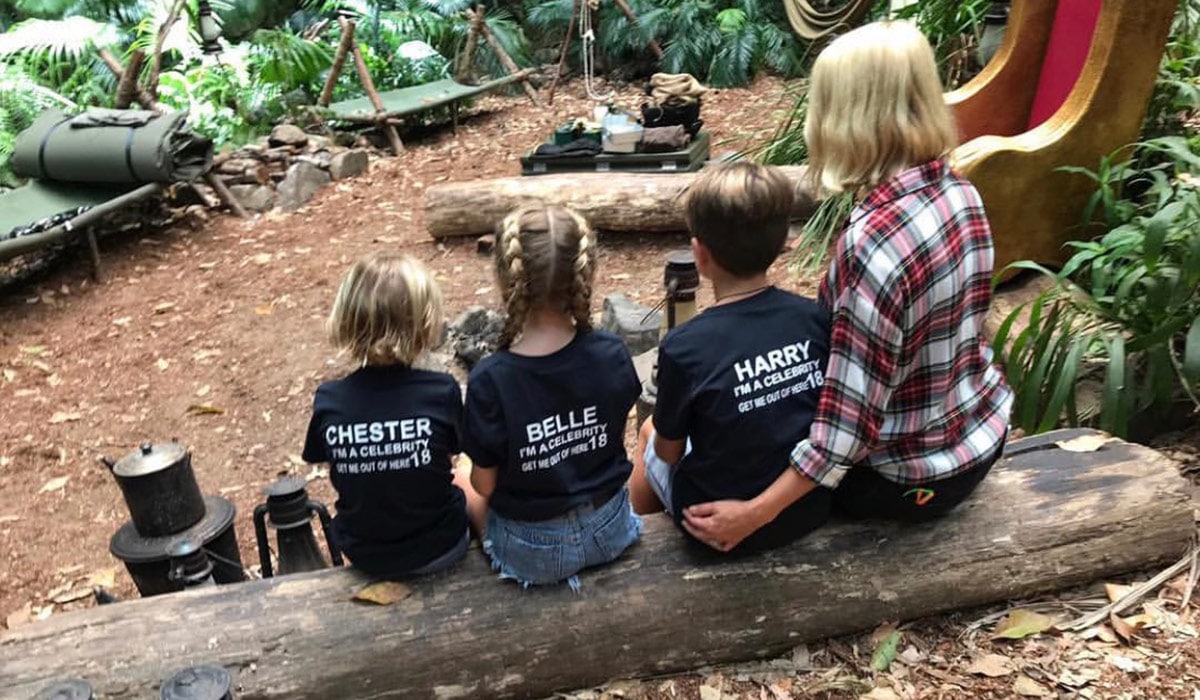 Image Source: /Extra.ie
Holly Willoughby: Kids' Names
Holly Willoughby's kids' names were not set in stone…
View this post on Instagram
Image Source: /Instagram @hollywilloughby
Holly revealed in an interview with Made For Mums that the couple had back up names for the children:
'Harry was going to be Molly, Belle was going to be Chester if she'd been a boy, and if Chester had been a girl, we liked Daisy.'
Aww cute!
Holly Likes To Keep Her Kids Out Of The Public Eye
Being a media icon herself, Holly prefers to keep her children out of the limelight. Although we never usually see them, the presenter occasionally gives fans a glimpse into her personal life on Instagram from time to time.
Holly youngest son, Chester (age 5), started school in September and emotional mummy Holly shared a post to followers to celebrate the milestone:
'And he's off… full of a whole host of emotions watching him walk through the classroom door… my baby is growing up… thank you @thismorning for moving heaven and earth so I could drop him off… that's a day we will both never forget.'
Image Source: /Instagram @hollywilloughby
'Being a mummy is definitely my most favourite job of all'
Holly previously told Hello! that motherhood was the most rewarding job. She said:
'All I ever wanted to do was to be a mum. It wasn't like when I was at school I thought, "Oh, I'm going to be this big career girl".

'Being a mummy is definitely my most favourite job of all, without a shadow of a doubt.'
Recently on This Morning, Holly revealed that she does indeed share the mother's nightmare of the inevitable day her children leave the nest, claiming she 'never' wants her children to move away from home. One caller told Holly and co-presenter Philip Schofield that she felt guilty about going to university and leaving her family home.
After Phil agreed that it was very difficult to accept children growing up and leaving, Holly said:
'I never want my children to leave, that's a fact. If they want to stay with me forever then that's fine for me.'
Holly Feels Lucky For What She Has
The yummy mummy got her big presenting break when she presented Dancing on Ice alongside presenter pal Phillip Schofield and then became a team captain on Celebrity Juice. She then landed another gig presenting ITV daytime show This Morning with Phil in 2009. She says she feels lucky for her children and job:
'Essentially I just have a job and children, though. I have the same issues as the next person, but I do feel very lucky that I've been blessed with three lovely children and that I look forward to going to work because I know a lot of people don't feel like that. If I'm going to get up and leave the kids in the morning then it has to be for something that I care about, or feel passionately about – and I'm lucky to be able to do that.'
Image Source: /Instagram @hollywilloughby