Freddie Flintoff: Baby Photos, Career, Wife And Kids
Former England cricketer Freddie Flintoff's baby photos had the A League of Their Own Panel in tears (and not because of how cute he was…)
In 2014, during an episode of British sports comedy game show A League Of Their Own, an embarrassing photo of the cricketer emerged, sent in by his mum.
Freddie Flintoff's Baby Photo Emerged On The Show's Christmas Special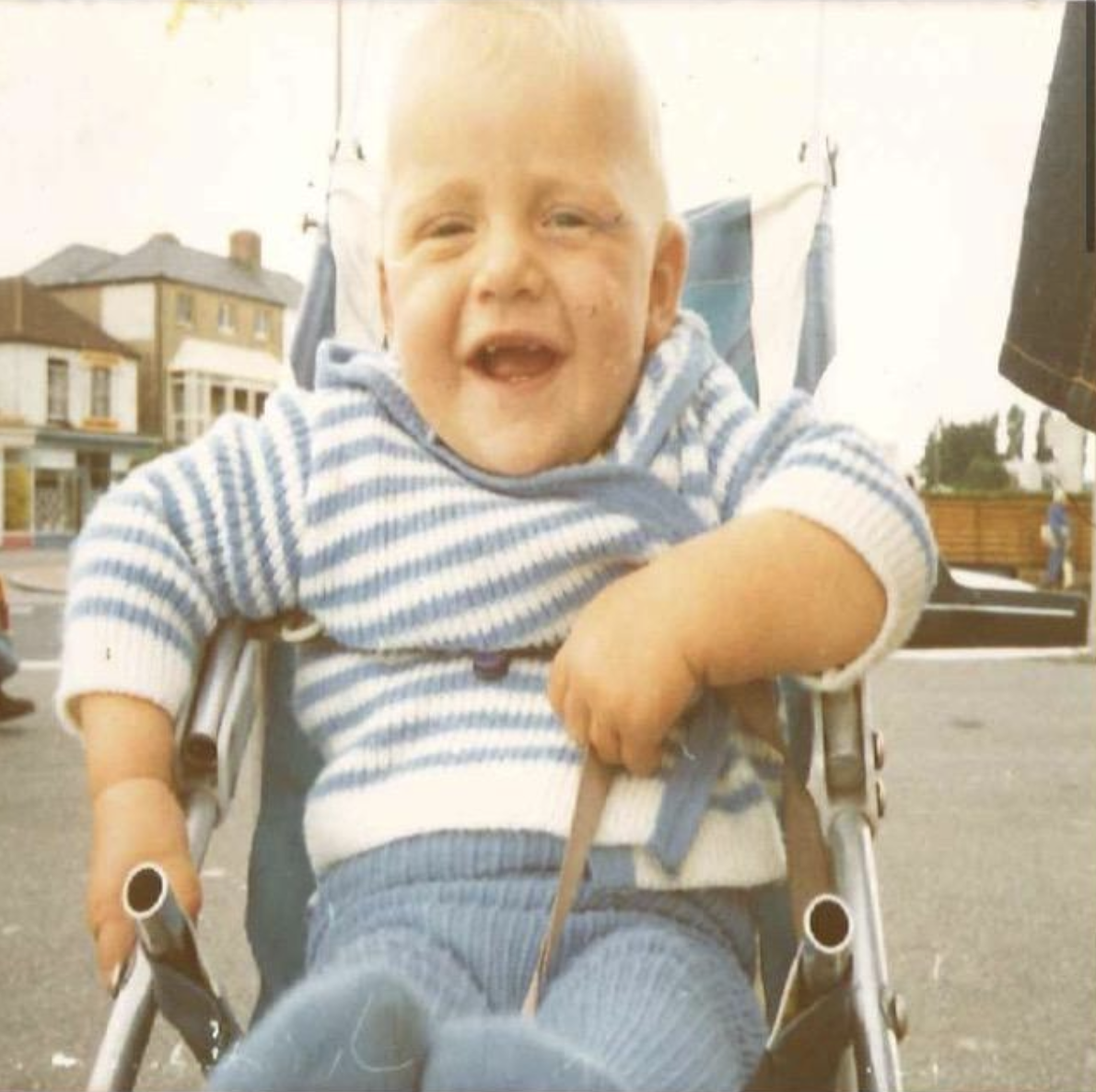 Image Source: /Digital Spy
The panel were, of course, overjoyed at the opportunity to poke fun at baby Freddie. Comedian Jack Whitehall threw in a number of jokes:
'It looks like someone put Ian Dowey in a pram.'

'Your mum must be the only woman to be given gas and air for the christening.'
Jamie Rednapp also couldn't resist making a few jibes:
'It looks like Chunk out The Goonies.'
I suppose it's not far from what we expected of the 6 ft 4 athlete!
The Teasing Didn't End There…
Naturally, the team had to milk this comedy gem for all it was worth and had personalised aprons, bowls, tea towels and even chopping boards etched with the face of baby Freddie Flintoff.
Tasked with creating a top notch Christmas dinner, the Freddie aprons came out and so did the laughs.

Image Source: /Bags of Love 
Who Is Freddie Flintoff's Baby Mama Wife Rachael Wools?
Freddie has been married to model Racheal Wools for fifteen years. The pair first met back in 2002 when the model, who started her own events company when she was just a teen, went to Edgbaston cricket ground to promote her business.
The pair immediately hit it off and three years later got hitched at the Pavillion hotel in Knightsbridge. They have since had three children together – Holly (15), Corey (13) and Rocky (11).
Rachael is currently pregnant with the couple's fourth child and recently showed off her baby bump at the Attitude awards in London. The couple are reportedly over the moon to be expecting, eleven years after the birth of their third child.
Freddie told The Sun in 2016 that he and Rachel were not planning to have any more children:
'We thought about it. I originally wanted five but you have three and that felt like enough. I couldn't go back to the nappy stage now.'
Well, it looks like the nappy stage will soon be back! Exciting news!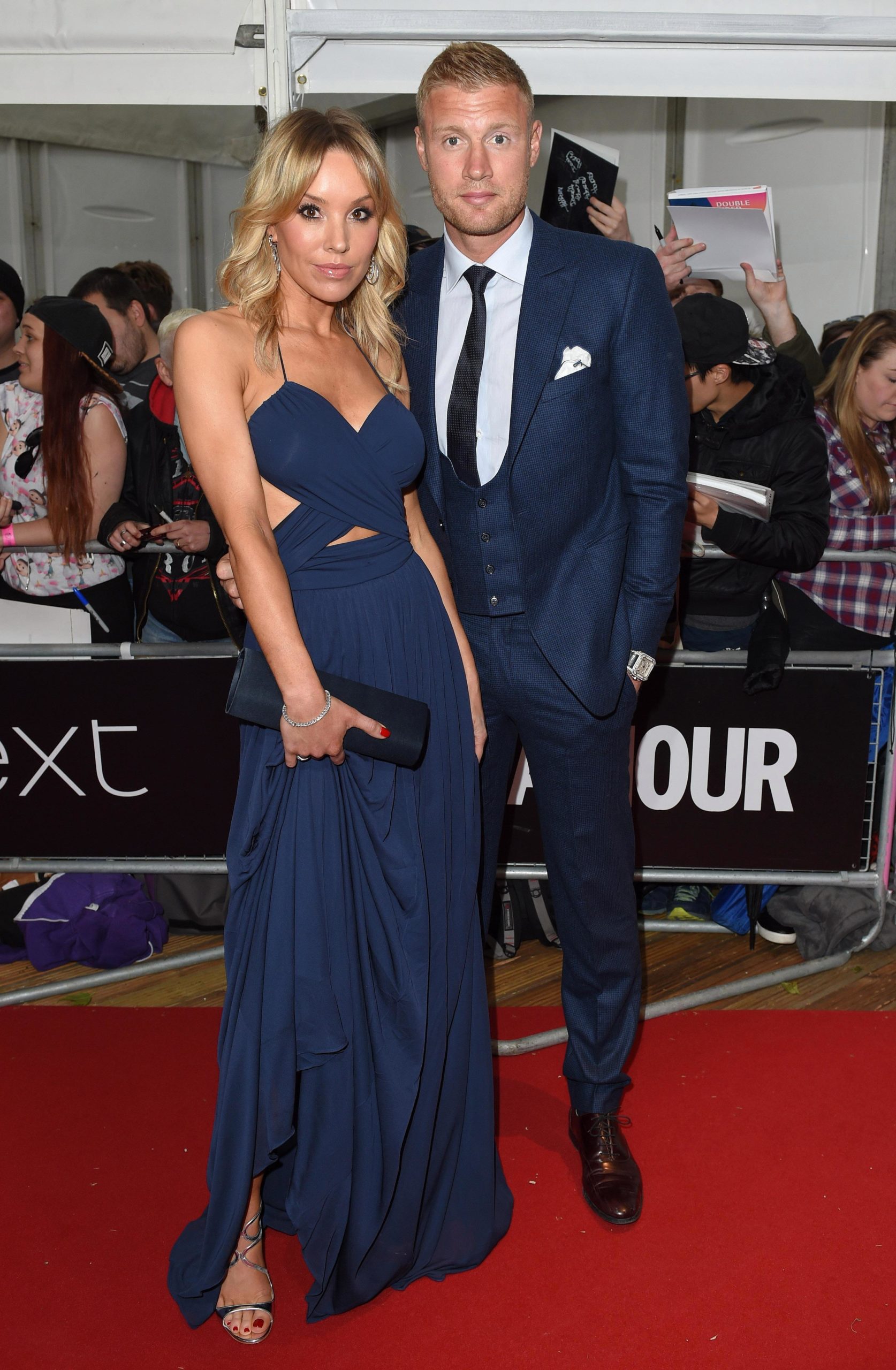 Image Source: /The Sun
It's not always easy being married to an athlete…Rachael and Freddie appeared on Married to a Celebrity: The Survival Guide and in a tongue-in-cheek segment of the show, it was revealed that Freddie wears his Fitbit during the couple's ahem intimate moments…
Rachael said:
'Robbie Savage bought him a Fitbit for Christmas but there's certain intimate moments in the bedroom, you should take your Fitbit off.

'Things are happening and then your husband's wrist is flashing telling him his heartbeat and how hard he's working. It's really wrong. It's putting me off.
She added:
'It's like you're seeing it as another training session rather than anything else.'
Freddie responded:
'I just want to get my steps in! When I get excited my legs start going, the steps go on. But if I try a bit harder, I can get to 4,000 calories. That's what I've set as my goal for the day.'
Put the Fitbit away Freddie!
Freddie Flintoff Baby Number 1: Holly (Aged 15)
The couple welcomed their first child, daughter Holly back in 2004 – the year before Freddie's historical 2005 win against Australia.
The cricketer revealed to the First Time Dads podcast that becoming a father had actually improved his career rather than hindered it:
'My career at the time, I started doing really well. Everyone said that couldn't happen, but it put everything into perspective. I actually got better. You start thinking, 'You know what? I'm dressed in whites, we're chucking a ball around and trying to hit it.'

'Although it WAS the most important thing, it now isn't. It frees you up, especially with batting. I started scoring a lot of runs because I wasn't bothered about getting out.'
Holly Was Born In 2004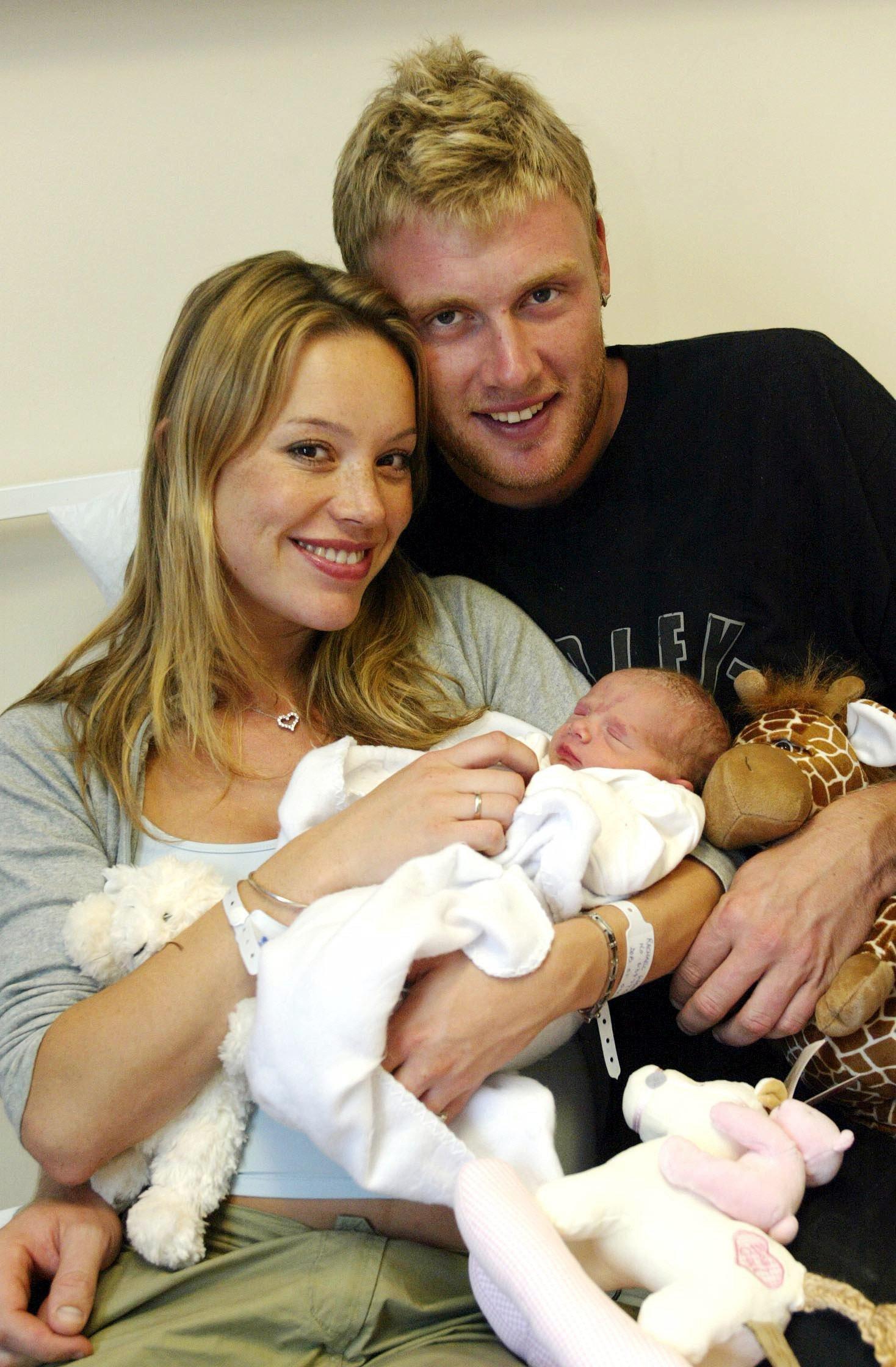 Image Source: /The Sun
Image Source: /Instagram @aflintoff11
Freddie Flintoff Baby Number 2: Corey (Aged 13)
Rachel and Freddie's second child Corey was born in 2006, the same year that Rachael sold her business Strawberry Promotions to spend more time with her children.
Around the time Corey was due to be born, Freddie was made England captain and had to stay in India for the Test series against India. He was therefore unable to be present at the birth.
View this post on Instagram
Image Source: /Instagram @aflintoff11
Freddie Flintoff Baby Number 3: Rocky (Aged 11)
Rachael and Freddie's third child Rocky was born in 2008. The cheeky 11-year-old got his dad in an awkward position during a family outing as Freddie confessed on All Round To Mrs Browns:
'I was paying for the coffee and I had my training kit on and my youngest comes up behind me and he's whipped them down.

'It's them shorts with a lining so no undies! It's hanging out and there's a girl behind me. I got kicked out.'
Bloomin' kids!
View this post on Instagram
Image Source: /Instagram @aflintoff11
Where Was Freddie Flintoff Born?
Freddie Flintoff's real name is Andrew Flintoff and he was born on 6th December 1977 in Preston, Lancashire. He started off playing cricket for the Lancashire under-11s and under-15s team before landing a spot in the England under-19s.
Image Source: /Instagram @aflintoff11
Freddie Became The England Captain For The Under-19s Cricket Team In 1996/1997
Freddie was the captain for the England under-19s team. He also later went on to lead England in eleven tests, revealing on the Sky Cricket Podcast that he did not enjoy the responsibility of being Team Captain:
'It's the worst job I've ever had. You have this idea as a kid, or when you're playing cricket, that the pinnacle will be captaining England. India, when we drew the series out there, was great, but the 5-0 whitewash in Australia was so tough.'
Image Source: /Instagram @aflintoff11
He added:
'When I was playing well, I found the captaincy easier, because if I felt something needed doing – runs, wickets etc – I could just go out and do it myself. But when you're struggling for form, that's when the job hits you hard. When you don't feel you're contributing towards the side, it's hard to deliver talks to your team, as they might be thinking "well, what are you doing?"

'The pressure is another level. As a player, I could go back to my room and switch off at night, but as a captain it was always there.'
Freddie Suffered With Bulimia For Years During The Height Of Fame
In recent years, the former cricketer has spoken out about his struggle with an eating disorder while he was at the height of fame.
After becoming victim to a cruel torrid of abuse from tabloids about his weight and physique, the comments affected Freddie to the point where he developed Bulimia.
He opened up on Piers Morgan's Life Stories about the ordeal.
Video Source: /YouTube
He also told the Loose Women panel that:
'It got to the point where I had to lose some weight. I wasn't hitting the targets that were set for me, and I thought, "I want a quick fix".

'So I'd go out, I'd drink, I'd eat a kebab like the rest of the lads on the way home and then when I got back I'd make myself sick.'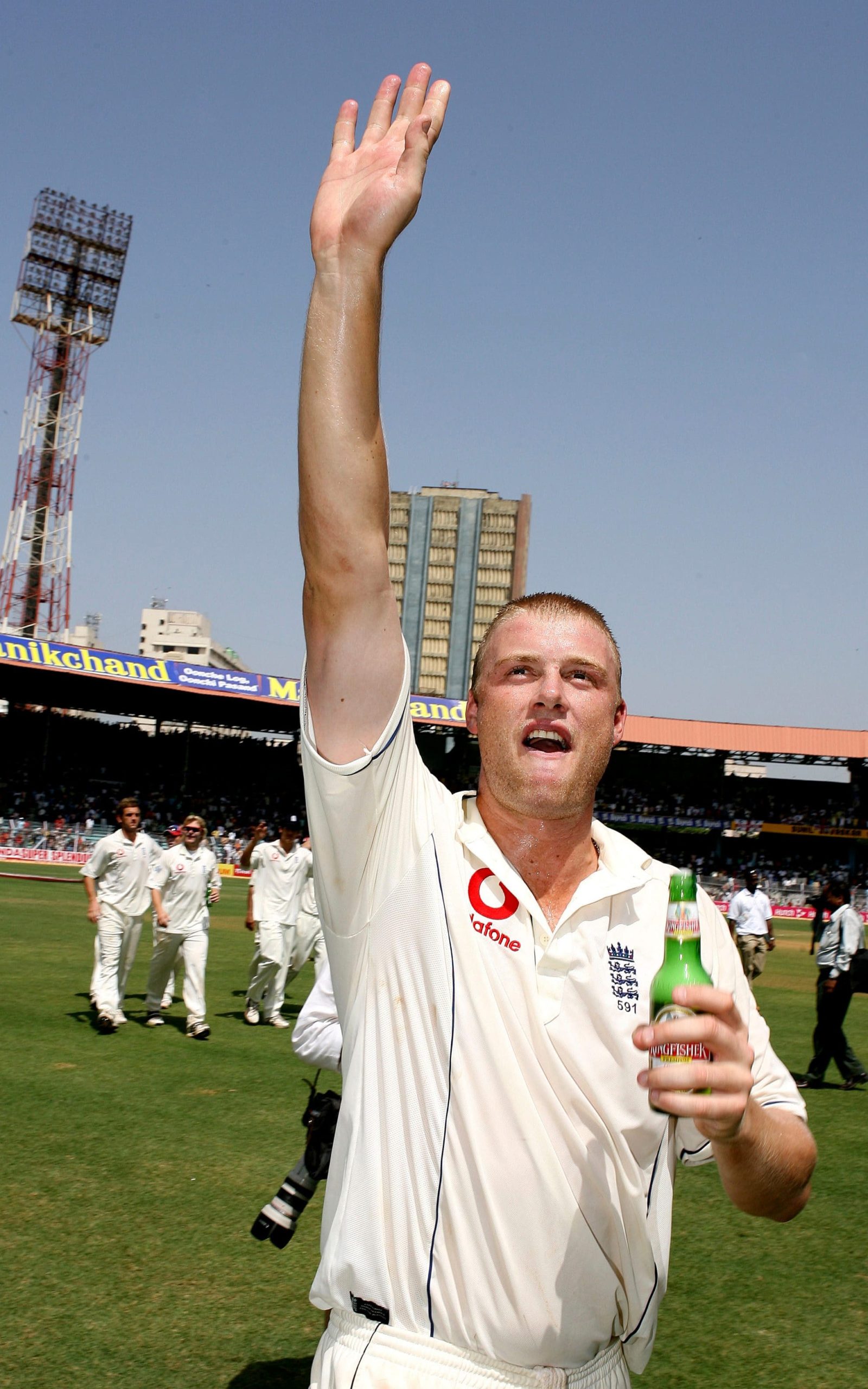 Image Source: /The Telegraph
However, what started off as a 'one-off quick fix' quickly spiralled into a serious habit, with Freddie admitting that making himself sick after meals would become a regular occurrence.
He said that wife Rachael was the first person to discover his eating disorder whilst the couple were holidaying in Dubai:
'We were in Dubai and I'd booked us into this nice restaurant. We ordered food. I got a scallop cut up three ways for the starter and then a main. After eating it I went into the toilet and threw up.

'I remember thinking to myself, I've just paid like £300 for these meals and I just threw it up in a toilet. When I finally told my wife it was the first time I could talk about it. She helped me and supported me. Once I told her, that was the first part in being about to speak about it and ultimately stop doing it.'
In 2015 Freddie Won The Australian Version Of I'm A Celebrity…Get Me Out Of Here!
In 2o15, Freddie won the Australian version of I'm A Celebrity…Get Me Out Of Here! The only British contestant in a full line up of Aussies, the sportsman was voted to victory by the public.
He said at the time:
'I'm stuck for words a little bit. I never expected to get this far, it's a lot to take in really. I'm shocked, surprised, pleased. I tried for years and I'm used to going home with nothing and finally I have won something.'
His grand prize was a AUS$100,000 donation to his chosen charity – the McGrath Foundation, a charity funding breast cancer care.
View this post on Instagram
Image Source: /Instagram @aflintoff11
Freddie Has Been A Captain On British Sports-Comedy Show A League Of Their Own
Since 2010, Freddie has been a team captain on British sports-comedy game show A League Of Their Own. The show is hosted by James Corden and features a panel of guests each episode. Comedian Jack Whitehall joined the panel as a regular from the fifth to twelfth series.
The format is like a regular quiz show whereby two teams compete in sport-related challenges to earn points. Plus, the comedy segments are gold.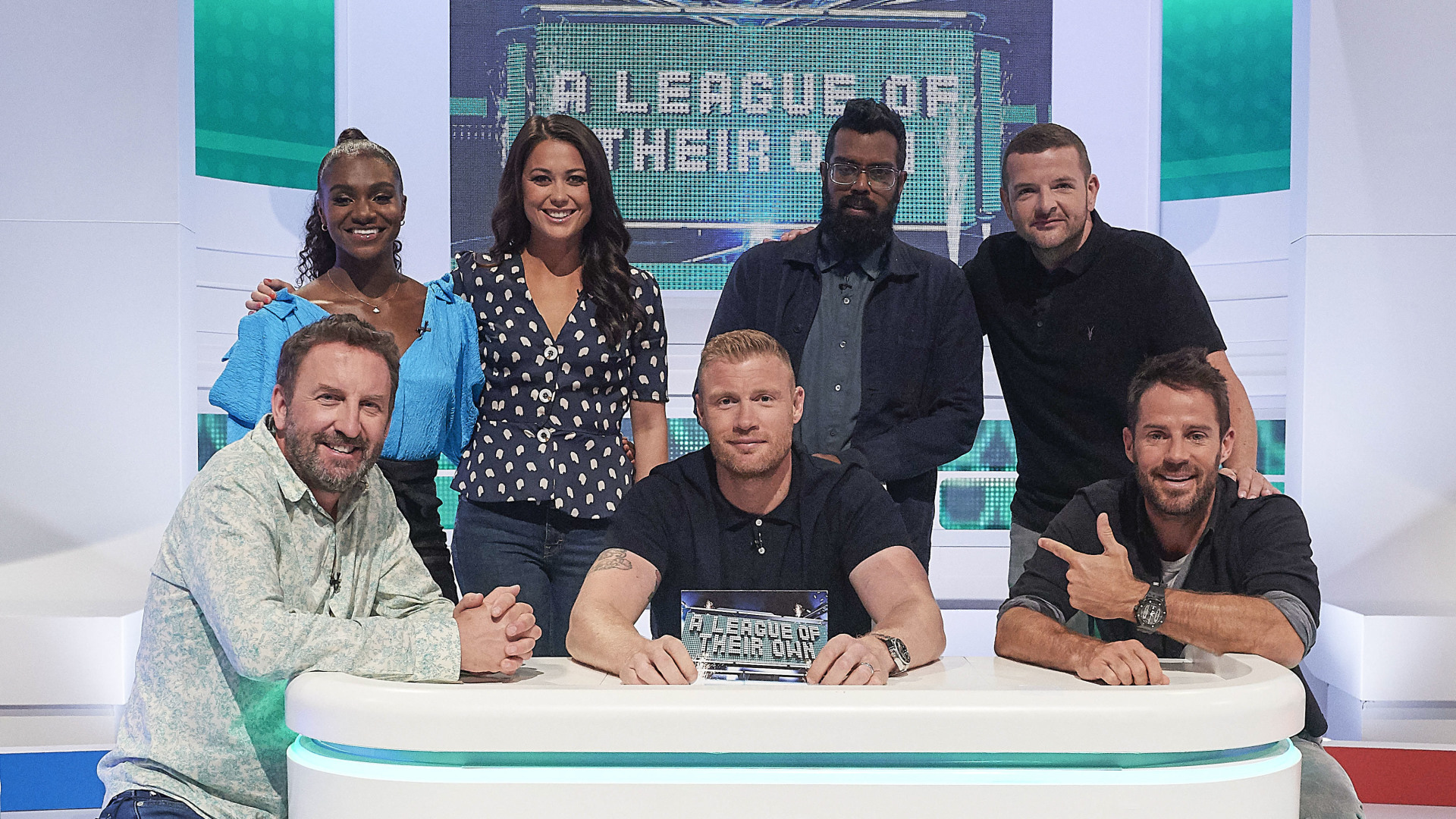 Image Source: /Now TV
You can catch A League of Their Own on Sky One.