7 Most Memorable Celebrity Gogglebox 2019 Personalities and Pairs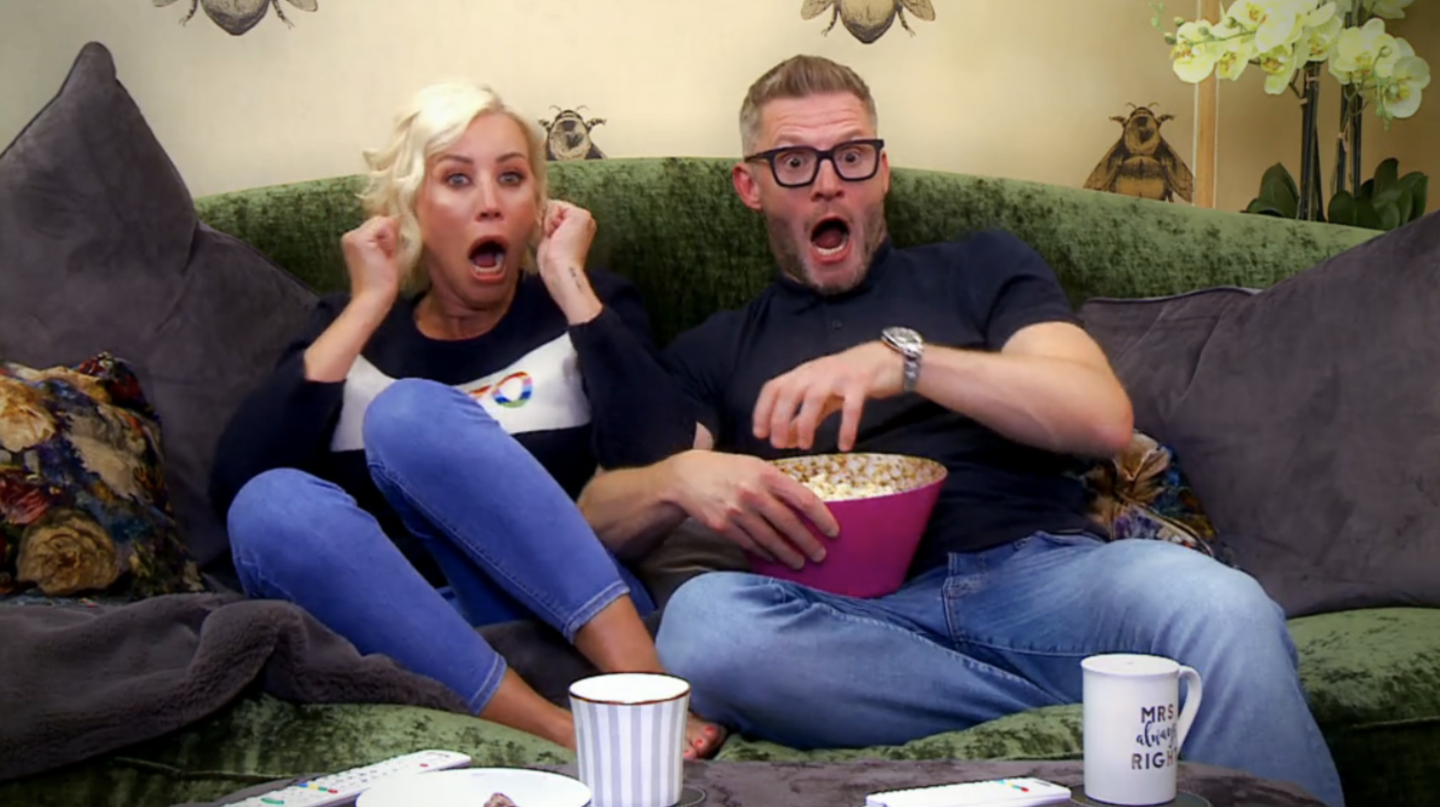 The popular TV show Celebrity Gogglebox on Channel 4 once again took the public by storm. With memorable guests and laughs galore, the show still remains must-see television. This is an age where the terrestrial TV landscape is being regularly hampered by:
Widespread streaming competition;
New streaming services;
Advertising refocus.
The ratings back up the popularity.
91% of Google users indicate they liked the show.
It also maintains a respectable rating of 6.9 out of 10 on the edgier IMDb scale.
The show was borne out of a 2018 celebrity special for SU2C. The 2019 edition once again used its support for Stand Up to Cancer, a noble effort for all participants.
So who kept Celebrity Gogglebox on the tip of the public's tongues in 2019?
7. Martin and Roman Kemp
Spandau Ballet stopped crooning years ago. However, the Kemp family (particularly singer and actor Martin Kemp) is never far from the spotlight.
As a result, in this year's edition, Martin and son Roman Kemp, a Capital FM DJ, took part.
Do the Martin Kemp dance… @realmartinkemp @romankemp #Strictly #CelebrityGogglebox #Gogglebox #SU2C #StandUpToCancer pic.twitter.com/tDrcm29Zym

— C4 Gogglebox (@C4Gogglebox) October 25, 2019

Roman talked of how unobtrusive the Celebrity Gogglebox process truly was.
"It's just off the cuff. No one is in the room when you're filming it. Not even on the cameras… they are like robots. It makes you say even more."
6. Reece Shearsmith and Steve Pemberton
The League of Gentlemen stars Reece Shearsmith and Steve Pemberton were also participants on the 2019 Celebrity Gogglebox on TV edition. This appearance also came in a banner year for the two, who were associated with BAFTA-award winning Inside No. 9.
The two didn't disappoint on the Halloween edition.
Classic 🎃🔪 #Halloween @SP1nightonly @ReeceShearsmith#CelebrityGogglebox #Gogglebox #SU2C #StandUpToCancer pic.twitter.com/IT17YB7AKI

— C4 Gogglebox (@C4Gogglebox) October 25, 2019
5. Nick Grimshaw and his niece Liv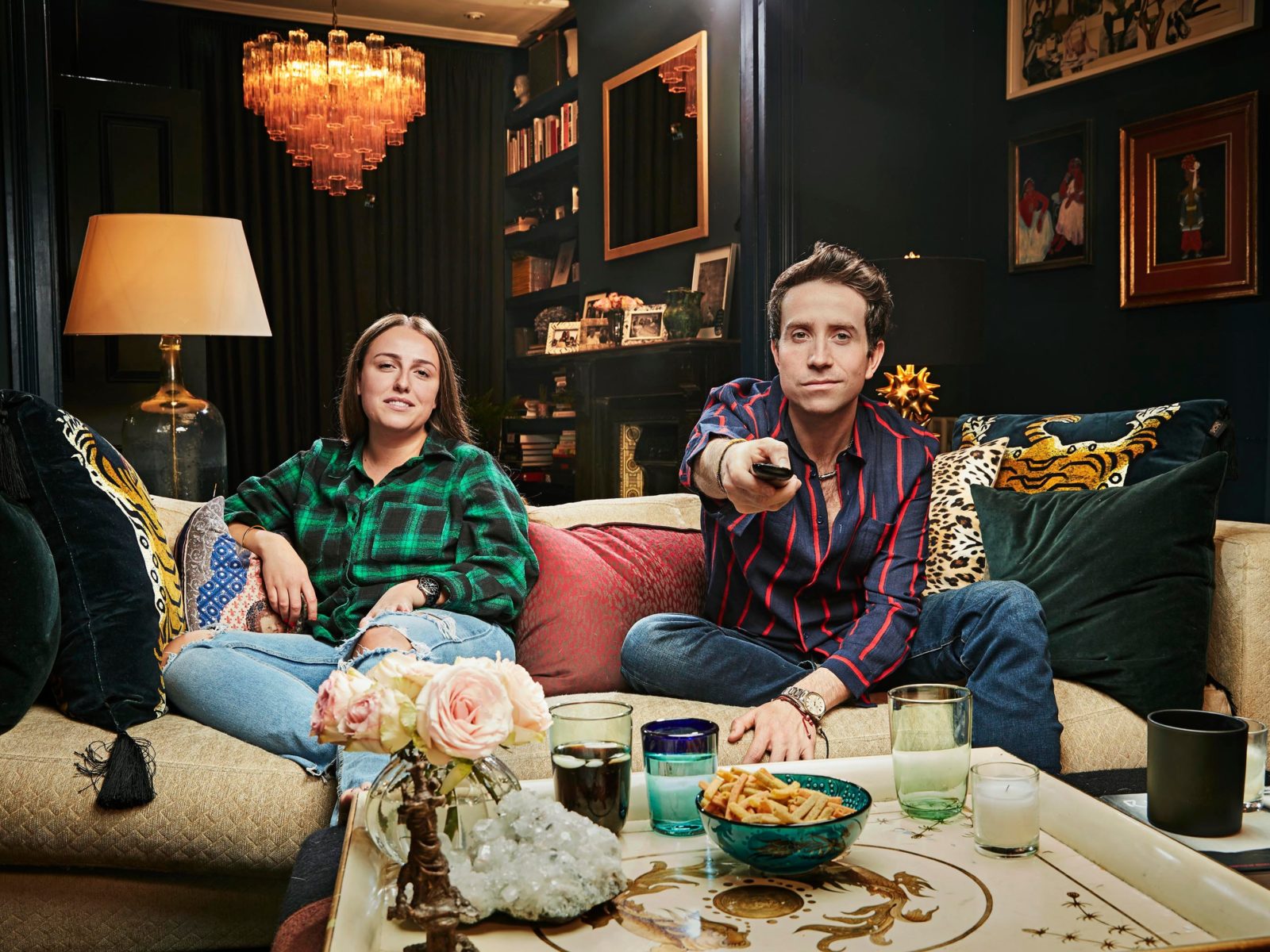 Other participants also included popular radio DJ Nick Grimshaw and something more novel – a non-celebrity companion. That was his niece, Liv Grimshaw, as they both took part.
4. Gyles Brandreth and Sheila Hancock
For older audiences, there was another witty pairing. Namely,
Politician/commentator Gyles Brandreth, 71, and;
Acclaimed stage and TV actress Sheila Hancock, 86.
These two also took their turn on the Celebrity Gogglebox couch in 2019.
3. Grayson Perry
Yet another Celebrity Goggler also kept it a low-key (or in this case, "Flo-key") family affair. Consequently, BAFTA award-winning filmmaker Grayson Perry took part in the show, along with daughter Flo and wife Philippa.
Perry is, in fact, a highly appropriate selection for the show.
"I often say to people from abroad if you want a crash course in Britishness watch Gogglebox.

"I have loved it from series one, it is a genius format. Gogglebox catches us how we are behind closed doors in all our humour warmth and wickedness. For me, it is a dream come true to be a part of the programme for such a good cause that touches us all."
2. Rylan Clark Neal
Speaking appropriate choices, there's also tv/radio presenter Rylan Clarke Neal. Both he and his mother Linda were also a big presence on Celebrity Gogglebox.
1. Denise van Outen
Finally, there's Denise Van Outen and her better half, commodities trader Eddie Boxshall.