Harry Lee TOWIE: From Professional Football To His Dramatic Love Life
Harry Lee 's TOWIE journey only started this year – but he's no stranger to a bit of attention. As well as becoming one of the newest stars of the ITVBe show, Harry is a professional footballer.
Image Source/ ITV
As well as breaking hearts on TOWIE, Harry plays midfield in the sixth tier for Essex side Concord Rangers.
TOWIE's Harry Lee Started Out At Leyton Orient
24 year old Harry began his football career as a junior at Leyton Orient, playing in their youth team. He made 29 appearances and scored four goals in the 2011 to 2012 season. In 2012, Harry Lee made it to the senior squad as a substitute. He signed a one year professional contract in 2013.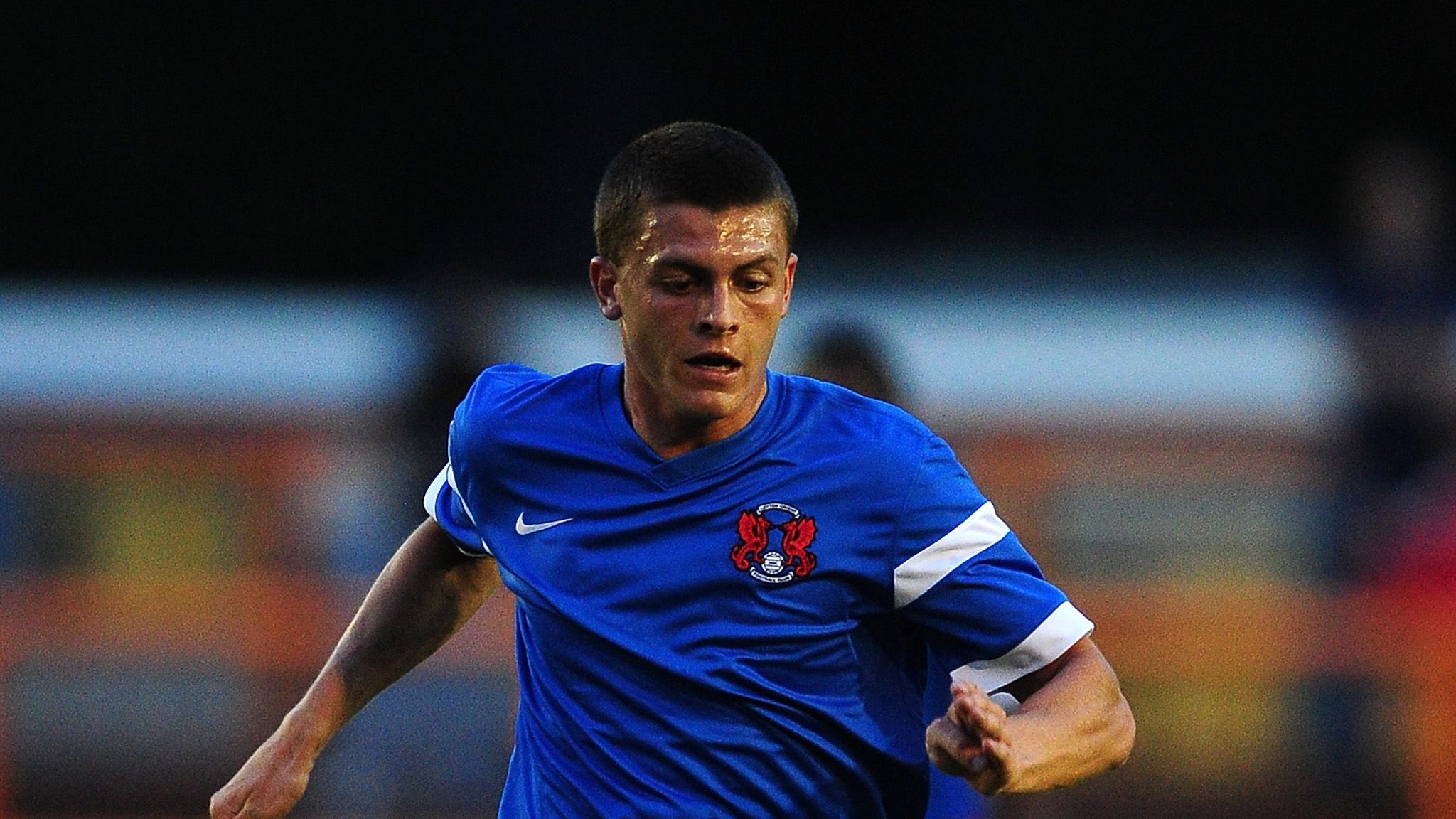 Image Source/ Sky Sports
Harry Joined Orient's Senior Squad In 2013
In 2012, Harry Lee made it to the senior squad as a substitute. He signed a one year professional contract in 2013.
He's Played For Farnborough As Well
In October 2013, Harry Lee TOWIE was loaned to Farnborough for a month, and played in several matches for the squad.
Image Source/ Farnborough FC
Harry Lee's Return to Leyton Orient
Harry returned to Leyton for the 2013-2014 season, and despite not making many appearances he signed another one year contract in May 2014. He continued to play for the team and signed another contract in 2015, but made few appearances for the squad.
Loan To Welling United
TOWIE's Harry Lee was loaned to Welling United in 2015 after missing Orient's pre season training due to injury. The loan was extended through to 2016, and Harry finally signed a permanent deal with the side in 2016.

Image Source/ BBC
Harry Lee's Move To Chelmsford City
Harry's since moved on, and joined Chelmsford City and then Concord Rangers in 2017 to 2018.
He Also Worked In Recruitment
Harry Lee's TOWIE also worked as a recruitment consultant, but it's not clear if he's still doing that now he's on the show with fellow cast members Chloe Sims and Gemma Collins. The show made stars of many of it's cast, including the Faiers sisters, Joey Essex and Mark Wright.
Harry Lee's TOWIE Love Life Is All About The Drama
Since joining the cast in 2019, TOWIE's Harry Lee's been no stranger to love life drama! When he joined the show, Harry said he wasn't looking for love, having gone through a bad breakup.
He began a rocky romance with 18 year old co-star Chloe Brockett in the first episode. But things turned sour when he asked Chloe Ross out on a date – ouch! But when Chloe Brockett and Harry kissed on a night out, it caused a big falling out with her girlfriends.
Image Source/ ITV
Chloe said in an interview:
"Falling out with the girls has been the hardest thing. There's a camera in front of your face when I'm falling out with my best friend, so that's been quite hard"
And:
"But, it's life. At this time right now, I'm not willing to make up with them. Time is a good healer so maybe we'll be able to sort things out, and I'll be able to watch back your journey."
The pair split at the end of the series, and Chloe confirmed in her Instagram stories, saying:
"For all those asking. Me and harry and no longer seeing each other. I wish him nothing but the best but sometimes people just aren't compatible! Love, Chloe x"
In her next post, she thanked her fans for supporting her, and said:
"Just wanted to say thank you everyone for your lovely messages i have received tonight. You never know what the future holds."
Hooking Up With Frankie Sims
Fellow TOWIE newcomer Frankie Sims and Harry got together outside the show. Frankie appeared on Radio 1's  The Reality Tea Podcast with Raj and Pilar, the 24 year old revealed she and Harry had been messaging, but that it was 'early days' for their relationship.
Frankie said:
"I've been speaking a little bit to one of the guys from the show, Harry. I think he's very good looking, Demi was a little match maker with that one."
She also said that she hoped their relationship would blossom on the show:
"Yeah hopefully, it's early days at the minute but hopefully we'll get to know each other a little bit more."
Image Source/ Instagram
But Chloe Wasn't Happy
Chloe Brockett was still fuming at Harry Lee, and the TOWIE cameras caught it all. In an episode in September, hairdresser Chloe hit out at Harry, saying:
"I don't know if I ever really did like ya."
But Harry hit back, saying:
"You told me you loved me Chloe."
The row escalated, with Chloe knocking the footballer's looks:
"You've got a lot of confidence for someone with a hairline like that. You're sweaty, you're rude and you're fake."
Harry got the last word, shouting:
"Lucky I got rid of you then."
So much drama!
Are Frankie Sims Harry Lee Are Over?
But it wasn't happily ever after for Harry, not by a long shot! She chucked him after it was revealed he hadn't been telling the whole truth about flirting with Ella Rae Wise.
TOWIE's Harry Lee was dumped by Frankie after he was caught out flirting with Ella on a trip to Thorpe Park. He denied it all, but was caught out lying, and all was revealed.
Harry tried to make up after the two ran into each other at an Essex café, saying:
"Listen I've been an absolute donut."
'I haven't been completely honest. But I suppose I didn't want to lose you and it was going so well but I got found out. I wish I was just honest in the first place.'
Their Fight Continued
But Frankie wasn't having it, and grilled the footballer further about asking Ella to his hotel room:
"Is there anything else you need to be honest about?' The hotel room?"
Harry tried to defend himself, saying that:
"That hotel thing was absolute waffle."
But Frankie wasn't taking it lying down, and blew up at him:
"The thing that's really p****d me off is that I knew you had a hotel booked. So you waving the key card, there's no smoke without fire, why would she just make that up? It's a really weird thing to make up."
While Harry denied staying at the hotel, Frankie was done, saying:
"Yeah I know you didn't, probably cos she didn't want to go back with you."
Image Source/ Instagram
Harry finally admitted that he might have waved his room key at her:
"I probably did wave it but I didn't ask her to come back."
But Frankie was livid, especially after having defended Harry to everyone:
"I've defended you to every single person and to my family all the time to try and prove to them that you do actually like me. I shouldn't have to do that, its red flags early on."

"What am I supposed to do now because I don't trust you and you know I don't trust you."
TOWIE's Harry Lee claimed he's changed, but Frankie was done, saying:
"Yeah you really have f*****d up. I'm actually done with everything, I don't want you to contract me anymore I don't want to hear from you."

"My sister's don't want to hear from you. So f**k off with your f***ing puffer jacket."
But the pair are back on, even going on a romantic trip to Amsterdam recently. We can't keep up!