Zoe Sugg Net Worth: How 'Zoella' Made Her Millions
Zoe Sugg net worth is, to no surprise, quite hefty given she was pretty much the face of Youtube back in her heyday.
Being one of the first British beauty and fashion 'bloggers' to make it big on the platform, she was an 'influencer' before the likes of those all over Instagram today, like Sam and Billie Faiers.
Image Source/ Instagram 
The OG
Her first username 'Zoella28032009' (her birthday), went on to attract one of the biggest online communities of our generation. Young girls, and boys, across the WORLD were watching every single move young girl from Wiltshire was making.
Just 19-years-old when she sat down in her box room to film her first video for the fan base she'd already accumulated from her written blog, 'Zoella', she had no idea what would come from it.
It's hard to imagine the fashion and beauty vlogger's content was once quite niche, given that these days the social media-sphere is saturated with girls her age snapping their outfits and talking about their makeup. Did 'Zoella' make it for being 'Zoella', or did she actually just get in there before everyone else did?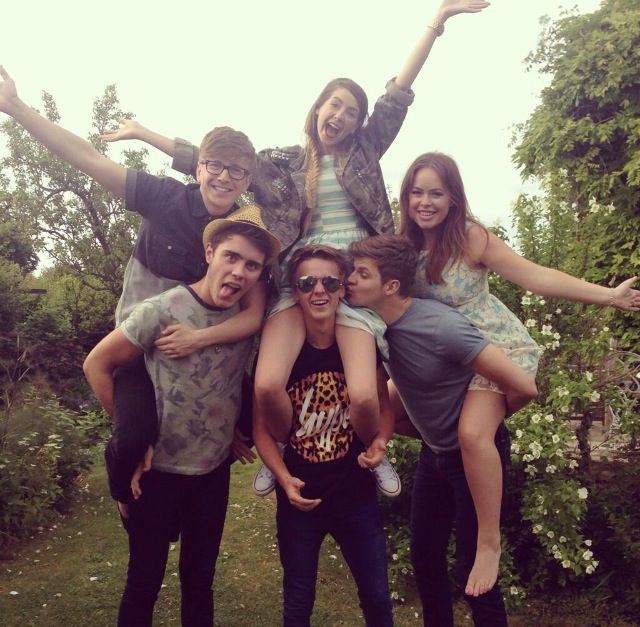 Image Source/ Pinterest
The 'Zalfie' Saga Began
Not only growing an audience and fan base as she went, Sugg also quickly became the centre of the British Youtube 'army'- comprised of the biggest creators on the platform (back then, anyway). If you're an OG Youtube fan, you'll remember all the usual suspects (and their original channel names) including, 'A Sprinkle Of Glitter', 'Pointless Blog', 'Thatcher Joe' (AKA her brother, Joe Sugg), and so the list goes on…
Image Source/ Instagram 
Between them, millions of young fans were subscribed and pining at every word they said and move they made.
The group monetised on their fans affinity to their friendships, constantly collaborating and joining together on projects. Then came the news that made every subscriber's life- when Zoe and Alfie Deyes (of Pointless Blog) confirmed the romance that everyone suspected.
Video Source/ Youtube 
The OG King and Queen of Youtube getting together was the biggest thing in a lot of teenagers' lives at the time (I admit I was one). Their videos bombarded with 'Zalfie' love, the internet went WILD when their mutual friend, Jim Chapman blew their cover, filming Zoe's laptop background of the young lovers kissing.
What a scandal that was! Trying their hardest to remain the internet's best kept secret, and reveal their relationship in their own time, Chapman did a good job of changing the plan.
Zoe Sugg Net Worth: Where Did It All Come From?
To say the amount she's done, you might be surprised to learn that Zoe Sugg net worth stands at 'only' £3 million– granted, it's a healthy sum, but perhaps more would be expected?
Author
Given that in 2014 she became a debut author, selling more copies of her book Girl Online in her first week than any other debut author, including JK Rowling with Harry Potter.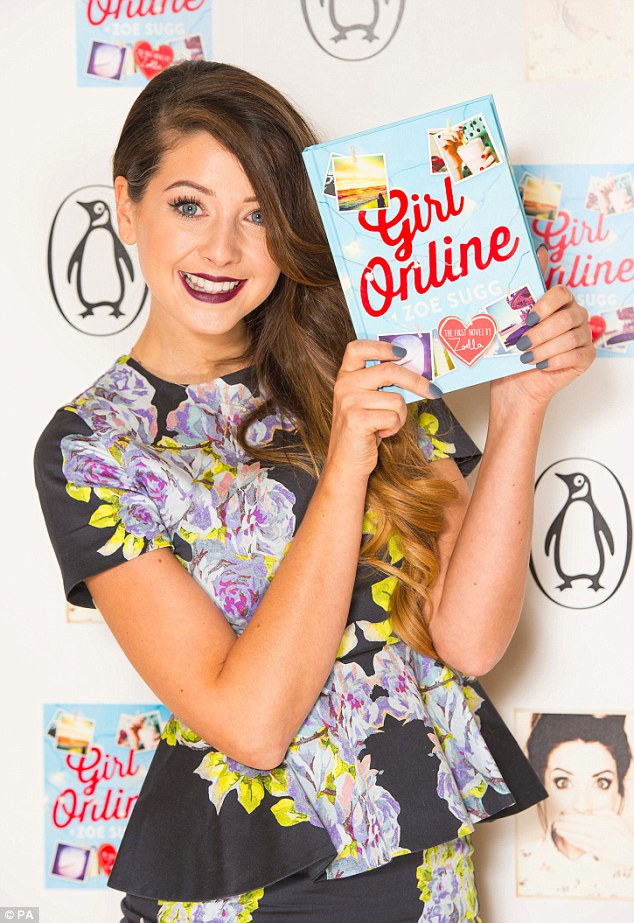 Image Source/ Dailymail 
The book deal with publisher Penguin quickly turned in to a two-part deal, following her massive launch of her debut novel Girl Online. The sequel was then released in October 2015, just a year later. Selling nearly 300k copies, her writing is said to have earned the vlogger £2million.
Zoella Beauty
Then there's her other baby- Zoella Beauty. Given that she started out as a beauty channel, showing her fans how she did her makeup on the daily, and which products in her stash she was loving every month, a line of beauty products made perfect sense.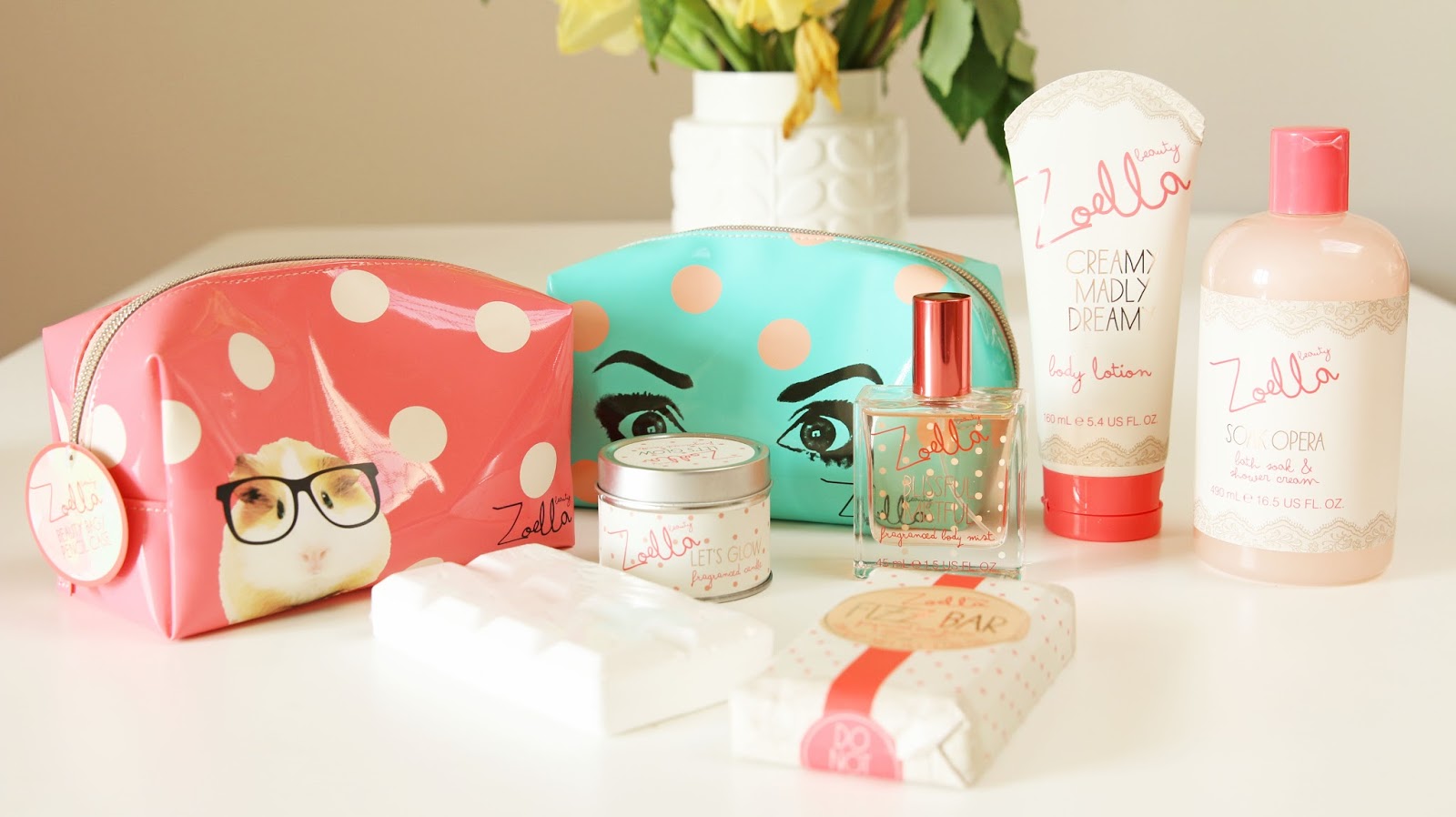 Image Source/ Zoella 
Although not makeup products, her line of bath and body products suited her and her brand to a T.
Consistently launching new collections every season, accompanied with lavish launches, she quickly took over the shelves of Boots and Superdrug.
As the beauty line evolved, she branched in to another passion of hers, and one she admits to wanting to pursue before her channel took off: homeware and interiors.
Zoella Lifestyle
'Zoella Lifestyle' was born, with the Youtuber and author's personal style coming through in all the pieces, it flew off the shelves (like anything else with her name on it).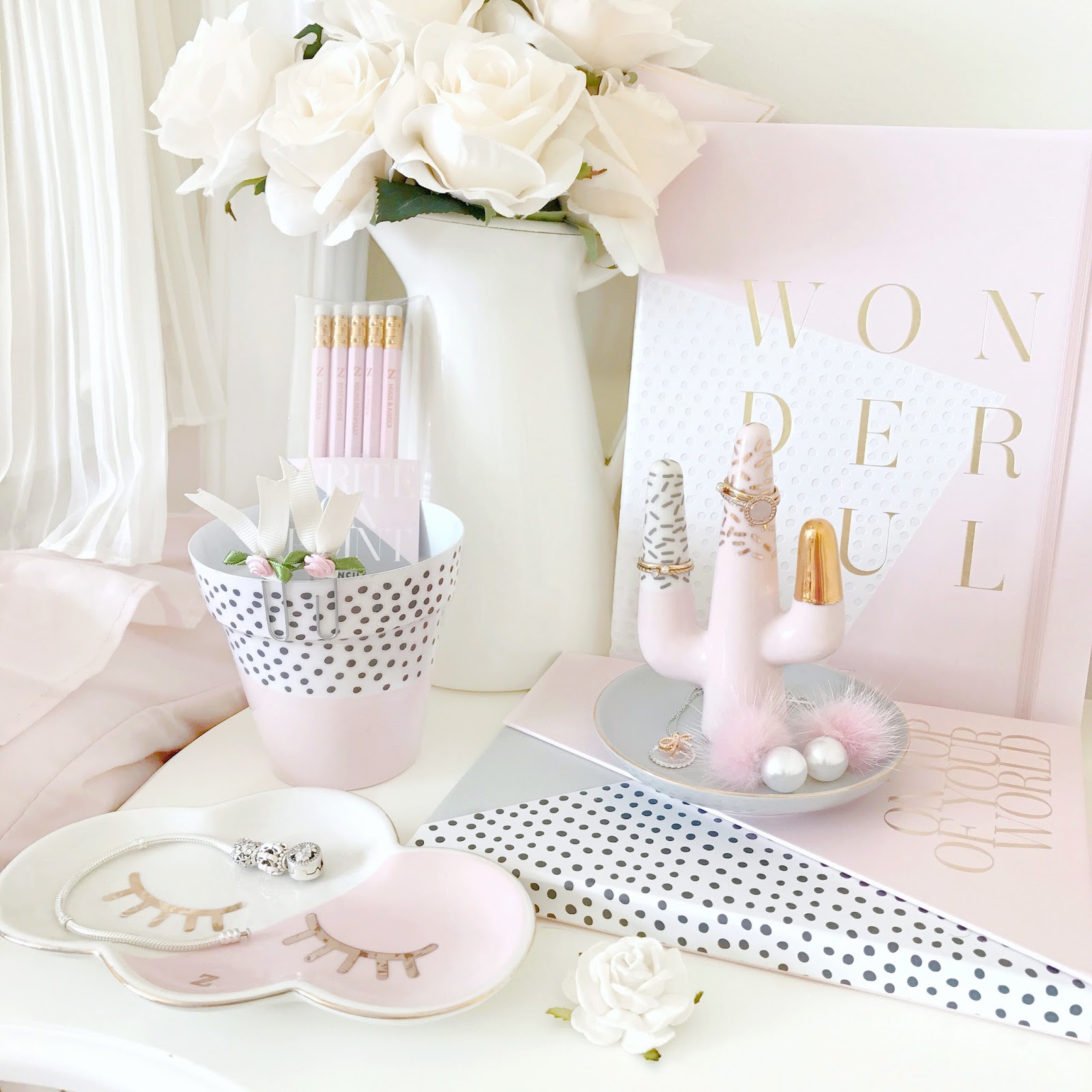 Image Source/ Bustle 
Back To Basics
Nowadays, with the influencer world moving slightly away from Youtube, Zoella's taken a backseat with her main channel, having not posted in a year, despite it still having a reach of 12 MILLION subscribers.
These days, with main channel content like 'Monthly Favourites' and makeup tutorials being slightly outdated, she's focussed her time instead on the least subscribed of her youtube channels- her vlog one (which comes ALIVE in Autumn).
Video Source/ Youtube
Notorious for her 3872 minute long vlogs, or short films rather, she still (10 years later) has her audience gripped on her every move. Of course her audience has grown up now, and with that so has her content. She's tailored her content to the slightly older audience and it's worked for her.
With a whole team working for brand 'Zoella', and living in probably one of the most amazing houses we've ever seen, with her long-term boyfriend and fellow Youtuber, Alifie Deyes, she's done pretty well for herself.
Image Source/ Instagram 
And She's Not Going Anywhere…
The hype around 'Zoella' might not be what it was in 2014, but she undoubtedly still has loyal followers that have stuck around. Still reportedly earning £50k a month, which compared to the average of £30k earned by women in the UK per YEAR- she's made it.
Her brand 'Zoella' reportedly makes £3.8m a YEAR, so Zoe Sugg net worth of £3m is, if not already, set to soar beyond that. Her blog (Zoella.co.uk), was still getting 7.4m clicks a month before it went under maintenance, translating in to £4000 a month. To say it's a blog she hasn't been posting on for years now, she's still ruling the internet.