Lewis Bloor (Age, Relationships… What You Need To Know)
He's broken hearts on Towie, he's got his kit off on Celebrity Big Brother and he's admitted to cheating on every single one of his girlfriends; Lewis Bloor is the perfect example of a 2019 reality TV star.
Here's everything you need to know about the Towie heartthrob…
Image Source/Instagram
How Old Is Lewis Bloor?
Lewis was born on 28 November 1989, making him 29 years old.
How Tall Is He?
Although he appears super tall, apparently Lewis actually only stands at 6ft (he must just have small pals…. clever!).
His Time On Towie…
Lewis appeared in 83 (very dramatic)  episodes of The Only Way Is Essex. He debuted in 2013 (10th series) before quitting the show after falling out with Pete Wicks, over Jessica Wright, at the end of the sixteenth series (2016). From arguing with BFF Lockie to romancing with Lauren Pope, Lew fell out with pretty much every single cast member on his time on the show – he claims he's a softie at heart though…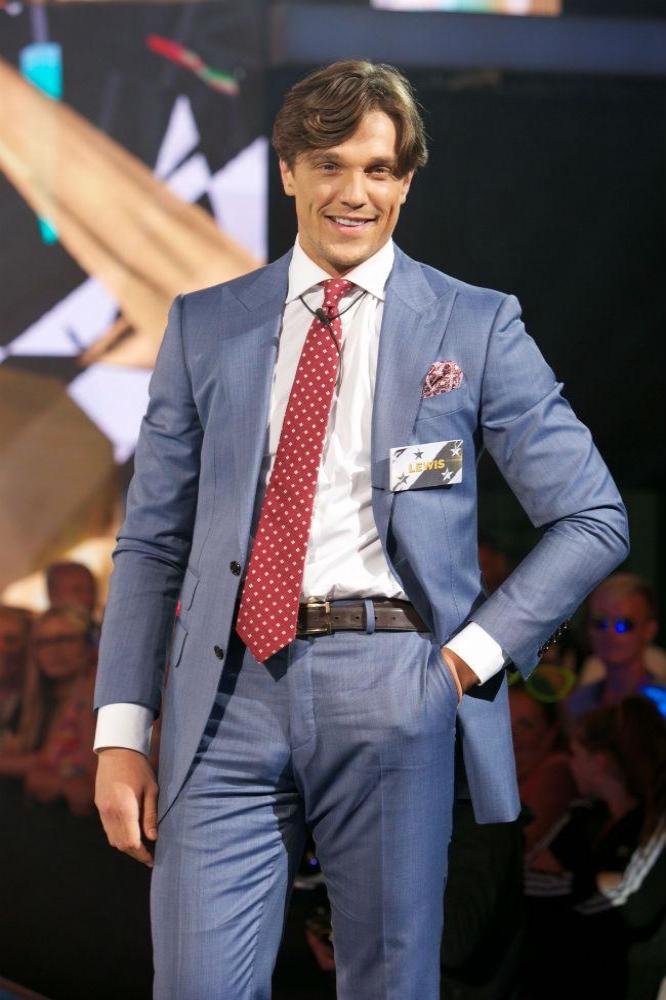 Image Source/Closer Magazine
He Signed Up To Celebrity Big Brother
After announcing his Towie exit, Lewis appeared in the 2016 CBB summer edition alongside Stephen Bear, Chloe Khan and (don't get us started) Heavy D. He was evicted fifth, with some viewers not taking to him because he was the unpopular Bear's BFF in the house.
During his time on the show, he had that (pretty boring) fling with Marnie Simpson and (more notably) he got his privates FULLY OUT on TV for all to see.
Image Source/Instagram
Lewis Bloor and Sam Faiers
Lewis and Sam dated before Towie started out (yes, there was a time before Towie), and Lewis has since revealed that Sam was the first girl he loved. Ahhh.
Lewis Bloor and Lauren Pope
The Towie duo dated for around three months during the show, until he admitted to cheating on her and then made horrible remarks about Lauren's age.
"I kissed a girl in Marbella. I have a lot of history with her. On my brother's 21st birthday in Dubai, I slept with a girl."
He went on:
"You're behaving like a 16 year old when you're double the age. Actually you're probably more than double 16.

"It's time you got your passport out so we can all see how old you really are. You're probably about 40. Who wants to date a 40 year old?"
Yeah, as you can imagine, those comments didn't exactly make Lewis a fan favourite.
Then There Was Marnie Simpson
Marnie and Lewis met in the CBB house and things quickly got heated between the pair after they shared what Marnie described as "the most romantic shower of me life".
Image Source/Instagram
Unfortunately, things didn't last long as Lewis admitted to enjoying a night with another woman (Amelia Guest) during his and Marnie's relationship.
On the night in question, Amelia asked Lewis about his relationship with Marnie and he replied:
'It's not like that, it's just for the money. That's why we stay together.'
One day after the video of Lewis and Amelia emerged online, the Towie star  revealed he'd made a mistake.
'I am utterly disappointed in myself for hurting such an amazing girl, she did not deserve any of the pain I have caused.'
'It was a drunken mistake, a terrible thing I wish I had the courage to just admit my wrong doing so Marnie did not have to find out from these girls.

'I was with Marnie for the right reasons. A lot of the stuff that's been said is lies. That doesn't change the fact of what i have done.'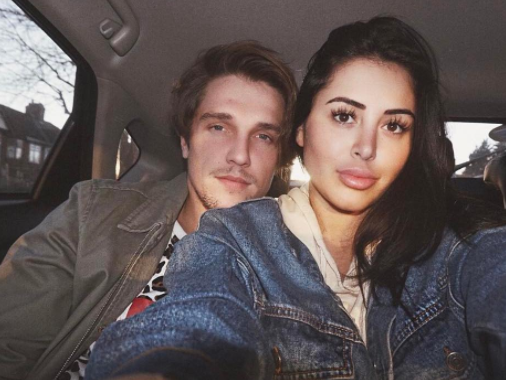 Image Source/CelebsNow
What's Lewis Bloor's Instagram?
If you're looking to stalk Lewis, he can be found showing off half-naked images of his bod or posting images of his high protein meals at lewisbloor1. We don't know who bagged 'lewisbloor'.
He's Recently Been In Trouble With The Law
The TV star has recently appeared in court after being accused of plotting to defraud investor in a £3m scam.
Lewis and five other men appeared at Westminster Magistrates' Court. They had apparently been marketing coloured diamonds dishonestly in order to mislead around 50 victims.
The alleged crimes took places between 17 May 2013 and 19 June 2014.