Holly Willoughby – Net Worth: Just How Much Is She Worth?
Holly Willoughby's net worth – could you guess how much the blonde bombshell of British TV shows is worth?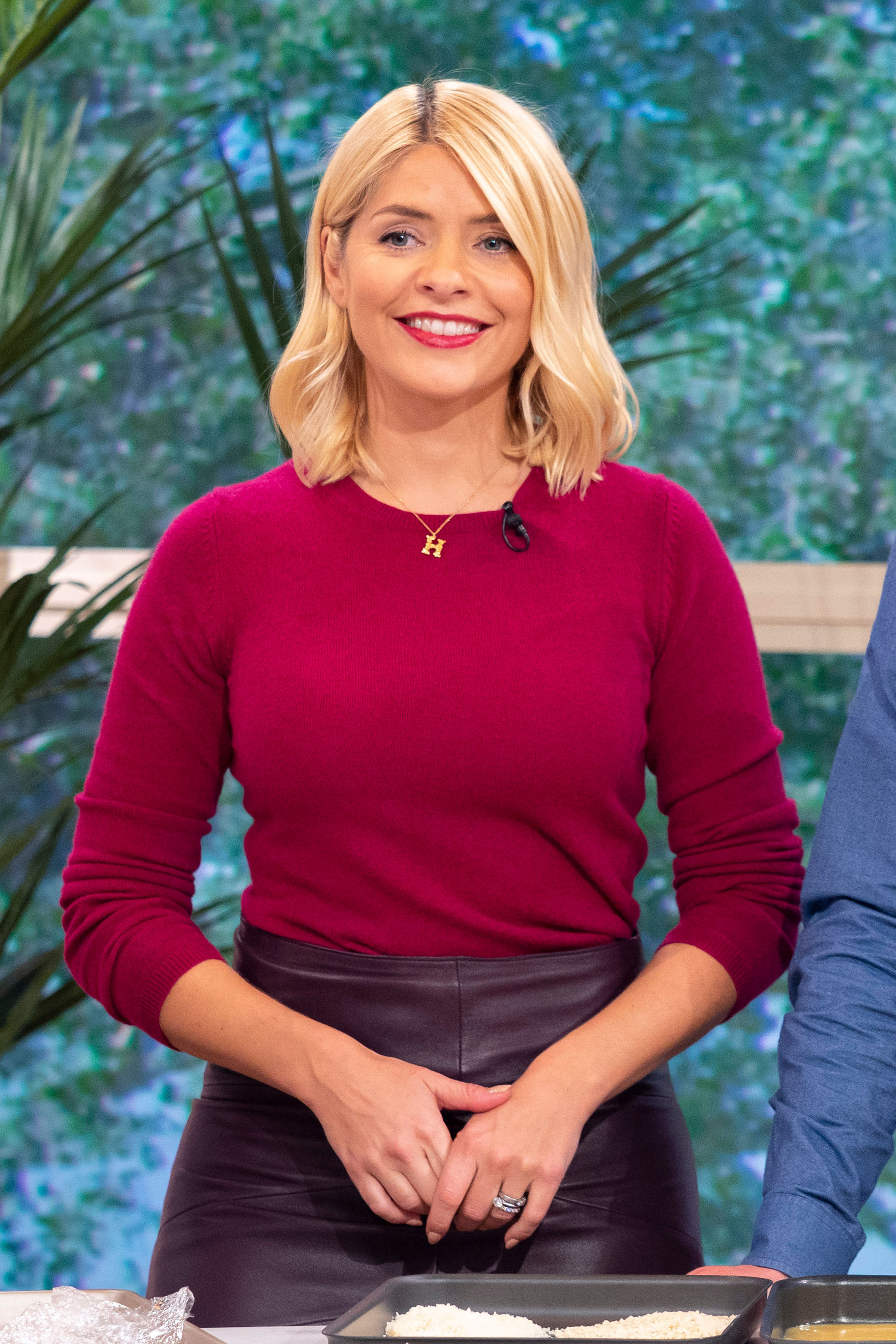 Image Source/ Woman Magazine
Holly is said to be worth more than £10 million. Pretty big in the celebrity news world!
However, how did she get all of that cash to splash? Let's go back to the beginning…
Where it all began!
All the way back in 1995, little fourteen-year-old Holly was at The Clothes Show live exhibition when she was scouted by talent agents. She was eventually signed by Storm Model Management.
Holly Willoughby's net worth started when she had appearances in Shout and More! magazine.
When Ms Willoughby got a bit older, AKA 17, she started doing underwear shoots for companies like Pretty Polly.
Image Source/ Pinterest
The start of her TV career…
We might now know Holly best as a TV presenter, she first started out on TV as an actress.
It wasn't until 2000 that she got a job on CITV's S Club TV. She then went on to star in the show, S Club 7: Artistic Differences.
However, the jobs soon dried up and Holly got a job as a receptionist to support herself. Shortly after she was a runner for the shopping channel, 'Auction World TV'. Anything for a foot in the door, no?
Holly had more menial jobs until she managed to convince a friend to make a showreel of her! She then sent this off, secured herself an agent and then got work at BBC!
Later in 2000, she presented the children's shows Xchange, X-perimental and CBBC at the Fame Academy.
Her big break…
In 2004 Holly was named as a presenter of the CITV show Ministry of Mayhem. She presented the show alongside Stephen Mulhern; the show was so popular that in 2006 producers decided to change the name of the show to, Holly & Stephen's Saturday Showdown!
It was here that Holly met her now-husband, Dan Baldwin. He is the managing director of Hungry Bear media company which not only produced Ministry of Mayhem but also Celebrity Juice – another show that Holly stars on.
View this post on Instagram
When she first met the silver fox…
In 2006, Holly was specifically chosen to to co-present Dancing On Ice alongside Phillip Schofield. She remained in the role until 2011, when she had to leave due to other commitments. The pair reprised their co-host jobs when the show returned in January 2018.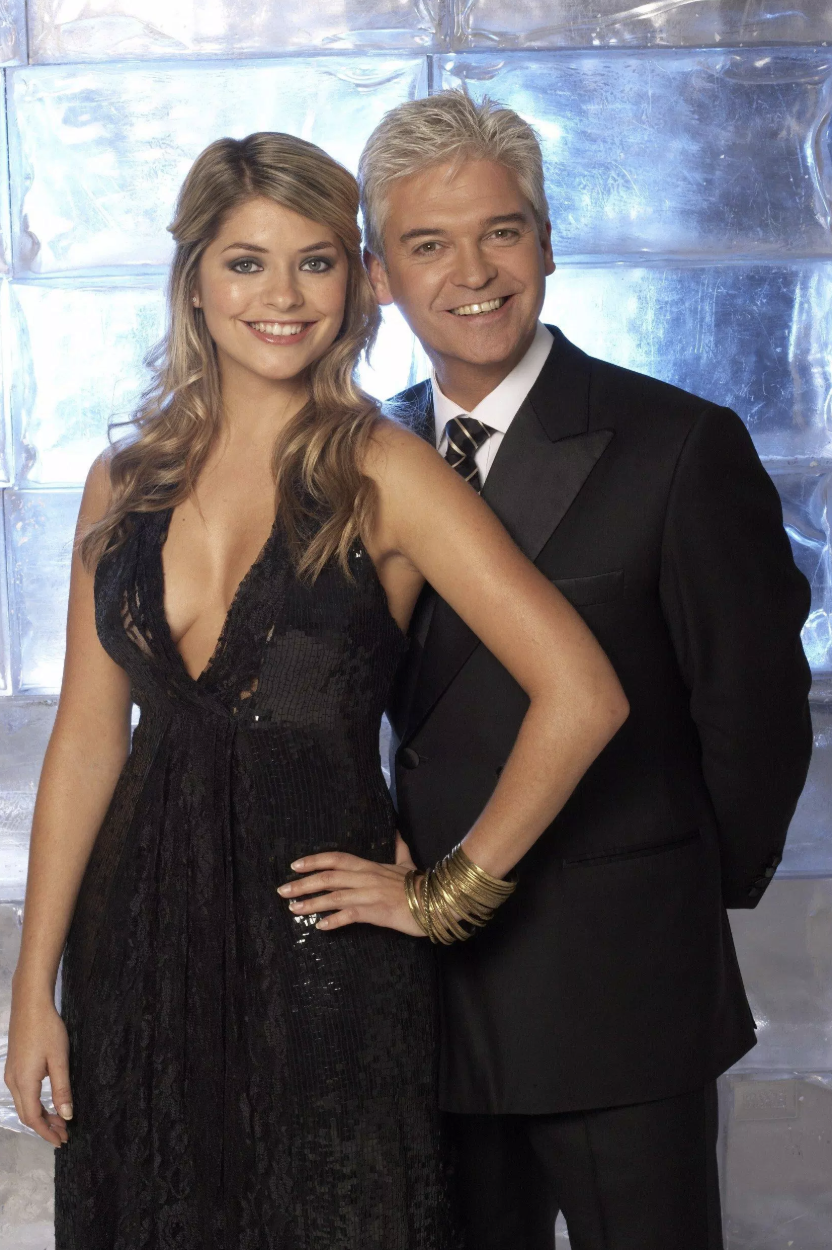 Image Source/ The Sun
It is one of the many TV shows that Holly has presented: The Xtra Factor (2008-2009); Streetmate (2007); Text Santa (2012, 2013 and 2015); The Voice UK (2012-2014); and Surprise Surprise (2012-2015) are just a few.
The show that Holly is best known for though is This Morning. In 2009 Holly replaced Fern Britton and continued to co-present the show with her Dancing On Ice co-host Phillip Schofield.
However, it wasn't all fun and games – it was revealed that the silver fox was reportedly earning £200,000 more than her!
Speaking about the scandal, she said:
'I think it's outrageous, I mean there's no reason for it at all. If you have two equally qualified people who have been doing something for the same amount of time then there is absolutely no excuse'.
Holly got a pay rise so that the co-hosts are now paid the same amount of £600,000 a year!
A different avenue…
Holly has written many books with her older sister, Kelly. Together the pair have written a series of children's books – in 2013 their book, School for Stars: First Term at L'Etoile was the highest-selling children's book in the UK! Very impressive when you learn that it was their debut novel.
She has also written a host of books related to babies!
In 2018, Holly announced that she would be part of the lifestyle brand, 'Truly'. Back by Dragon's Den star Peter Jones, Holly ended up resigning from the brand, stating:
— Holly Willoughby (@hollywills) September 25, 2018
Holly is also an ambassador for companies such as Diet Coke, Garnier and Marks & Spencer.
Head down under…
It was announced that Holly would be presenting the 2018 series of I'm A Celebrity: Get Me Out Of Here alongside Declan Donnelly!
Talking about the news, she stated:
'I couldn't be more excited to have been asked to stand alongside Dec for the next jungle adventure […] I love Ant and want to send him my best wishes and support for a continued recovery. These are big shoes, not to fill, but just to keep warm for a little bit…'.
In an edition of Forbes 2018, Holly Willoughby's success was put down to her glamour, intelligence, humour and relatability.