Celebs Caught Smoking Weed: You'll Never Guess Who!
Celebs caught smoking weed? Scandalous – even Snoop Dogg? Say it ain't true! It's 2019 and people have finally started to catch on…
As we know, smoking does nothing but bad things for you – yes? No? We would like to think so, anyway….It rots your teeth, clogs up your lungs and gives you bad breath.
Over the years people have called for the legalization of marijuana and even Seth Rogan has even decided to launch his own cannabis company! Famous actresses such as Drew Barrymore, Charlize Theron and Cameron Diaz have also confessed to a love of weed.
It might be looked at as a dirty habit and not one that you openly air to the world, you might find yourself discretely shuffling off to the smoking shelter to quickly get your fix, you might even find yourself feeling ashamed at your habit…But when you're a high profile celeb, you unfortunately don't have the luxury of keeping the habit under wraps. As soon as you spark up, so do the paps.
With high times a flowing, sit back and enjoy this list of celebrities who smoke weed (which you maybe didn't know about…) whilst feasting your eyes on some unsightly pictures because- let's be honest – nobody (except Audrey Hepburn) can possibly look good whilst taking a drag.
Lady Gaga
She's known for her outlandish style (that meat dress) and behaviour, and apparently also her smoking habit…
Where's the pap, paparazzi?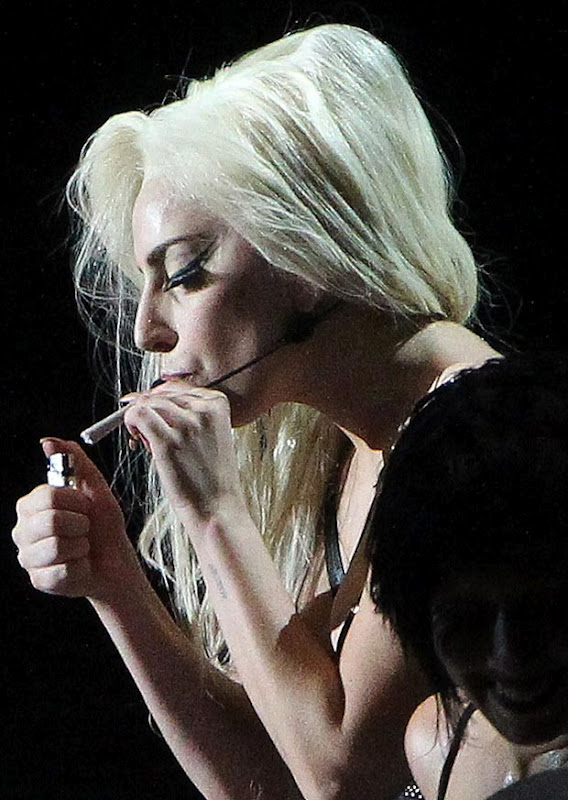 Speaking of her marijuana habit, Lady Gaga admitted to smoking saying that:
"I want you to know it has totally changed my life and I've really cut down on drinking. It has been a totally spiritual experience for me with my music"