Leighton Barham: Getting to Know Stacey Solomon's Adorable Family
(Image/ Source: mirror.co.uk)
Leighton Barham is one of Stacey Solomon's adorable kids, and we absolutely love seeing her family updates over on Instagram!
While Stacey Solomon and Joe Swash look the picture of happiness with their growing brood, let's get to know the family in more detail.
Leighton Barham
Leighton Barham is now nine years old, and one of Stacey Solomon's oldest children.
Leighton was born back in 2012, and Stacey shares him with ex-fiancé Aaron Barham. The pair split in 2014.
His older brother Zachary, who is twelve, was born when Stacey was just 17 years old. Her other children are Rex, her first child with partner Joe Swash, and Ruby, who was born just a couple of months ago.
And Stacey has been keen to buck traditions with her children by giving her second eldest her own family name.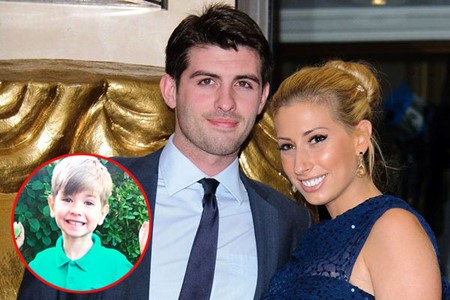 (Image/ Source: ecelebritymirror.com)
Jordan North Partners: Who has the I'm a Celeb star been dating?
In a video on her Instagram page, Stacey was busy dishing out another handy home tip to her followers by showing parents how they can label their kid's uniforms using personalised stamps.
She drew attention to Leighton's last name, and how he prefers to use his family name.
Partners in Crime
Stacey Solomon and Joe Swash are a match made in heaven. After getting together in 2016, their relationship has continued to go from strength to strength.
Joe and Stacey had initially met on I'm A Celeb in 2010, and fans were delighted to hear the surprise news.
Speaking to the Mirror at the time, Stacey said:
"It's going really well. We're having fun, spending time together and getting to know each other."
It turned out that the couple were trying to keep things under wraps while they got to know each other's children from previous relationships.
Stacey and Joe have continued to juggle their new family life with their co-parenting commitments with previous partners, but it seems like they're both doing super well.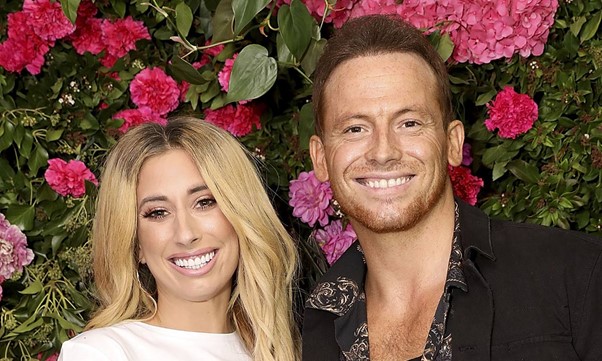 (Image/ Source: hellomagazine.com)
Jack Cockings: Who is Melanie Sykes' ex-husband?
Joe shares his son Harry, who is now fourteen, with his ex-fiancé Emma Sophocleous. And he was ready to open up about their blended family on the podcast Step Life.
Joe Swash revealed:
"You know, I love Stacey's boys. I love my boys. I hate saying it like that because by saying that there's a separation. I'm really honoured to be able to say I am their stepdad.
So when I met Stacey, Leighton Barham was only three, And Zach… I think he was only seven or eight and you know, I've been in their lives longer than I haven't been in their lives. And I love that."
Family Life
Since they've moved in together, Stacey Solomon and her beau Joe Swash have been entertaining followers with their insights into hectic family life.
Stacey gave birth to the couple's first child Rex 2019, and she often shares adorable snaps of her, Joe and the kids getting up to mischief!
While the pair were hoping to have been married by now, Stacey and Joe decided to postpone their big day after the Loose Women star ended up pregnant again. This was because the couple didn't want their "little pickle" to be absent from their wedding photos.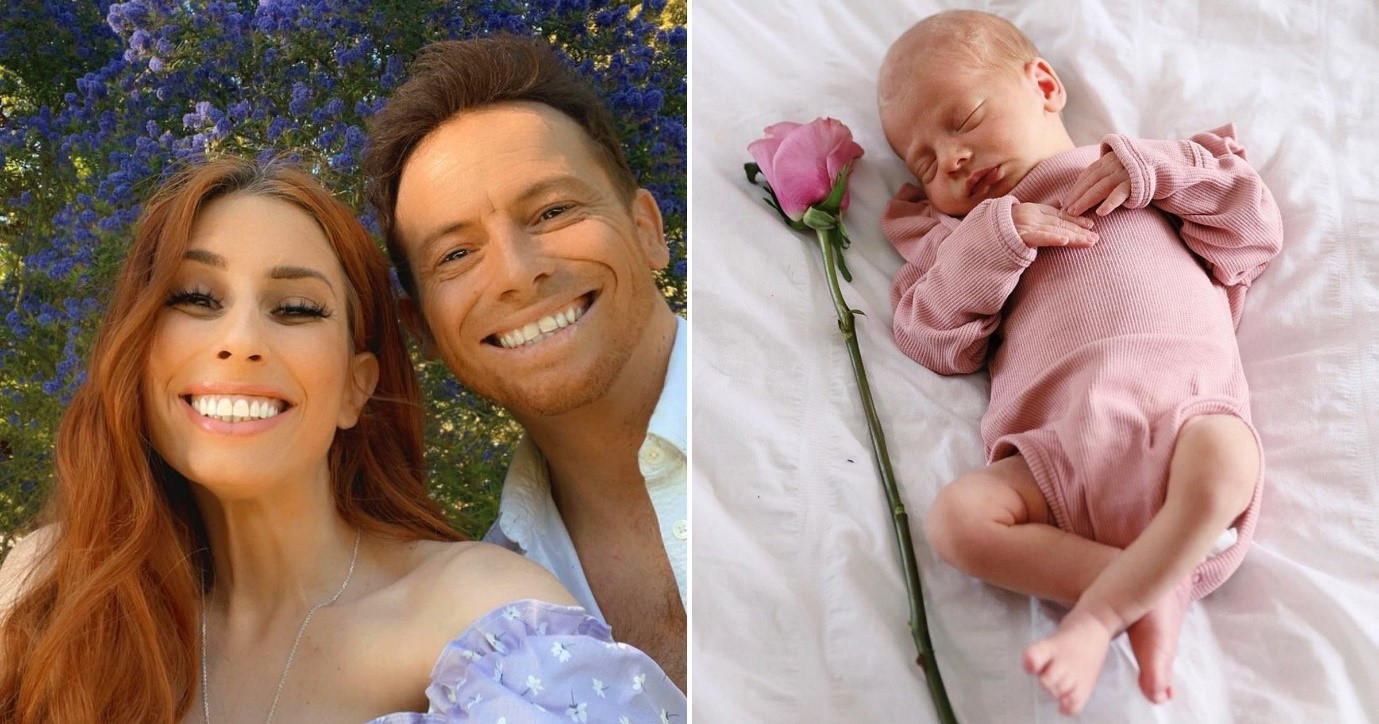 (Image/ Source: metro.co.uk)
Gino D'Acampo Son: Who is Luciano and who is he dating?
Stacey gave birth to the couple's second child in October 2021, and it was clear the TV presenters were over the moon.
In an emotional Instagram post, Stacey wrote:
"Rose Opal, Esmè Solomon-Swash. Our beautiful flower – Our precious jewel – who is ever loved.
It's been the most magical week. We love you to the moon and back our little Rose. We feel so so lucky to have you here…
Thank you all for your loveliness, your kindness and just being there at 3am for a chat, it's been the best."