News
Cecilia Becker: Who is Vera Wang's Daughter?
Cecilia Becker: Who is Vera Wang's Daughter?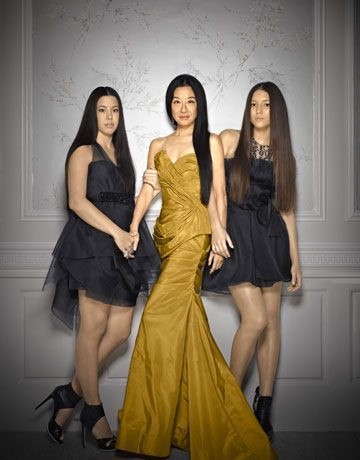 (Image/ Source: harpersbazaar.com)
They've grown up to be miniature versions of their mom, and Josephine and Cecilia Becker are just as fashion obsessed as Vera Wang.
The fashion designer's daughters have been strutting their stuff on the runway since they were kids, and Cecilia still takes her mother's advice when it comes to those all-important outfits.
Lets find out more about Vera Wang's eldest daughter!
Cecilia Becker
Cecilia realized her family was "different" from an early age. And growing up with a fashion pro definitely had its perks!
Chatting with Teen Vogue, the fashionista said:
"When I was three, my mom made a wedding dress for my Halloween costume–I didn't take it off for days.
I knew there was something different about my family when my sister and I got to model in her runway shows as kids."
Since then, Wang has helped her daughter dress for plenty of important events in her life. Cecilia wore custom Vera Wang designs for everything from party dresses as a little girl to her prom and eveningwear outfits.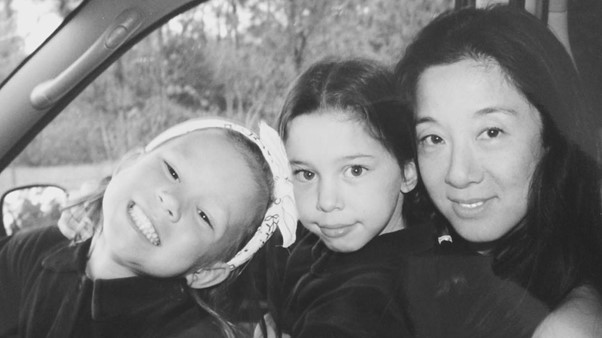 (Image/ Source: thelist.com)
Matt Damon Net Worth: How much cash does the A-lister have?
While she admits to having obsessions with Marc Jacobs and online shopping, Cecilia Becker has a healthy dose of Vera in her closet (as she should!) including custom-made graduation dresses.
But it was her wardrobe's vintage Wang edition that's been the most dramatic—a super-glitzy white gown her mom designed for Cecilia's debut at the New York Junior League Ball back in 2009.
And Cecilia was overjoyed with her gift from her mother.
"My mom went to the same ball when she was a teenager.
I never had a Bat Mitzvah or sweet sixteen, so it was my special way to come of age".
Family Life
Both Josephine and Cecilia Becker were adopted by Vera Wang when the designer was 41 years of age, and married to investor and real estate developer Arthur P. Becker.
The couple got married back in 1989. After helping Vera turn her fashion label into a multimillion-dollar business, Arthur became increasingly involved in the day-to-day running of the company.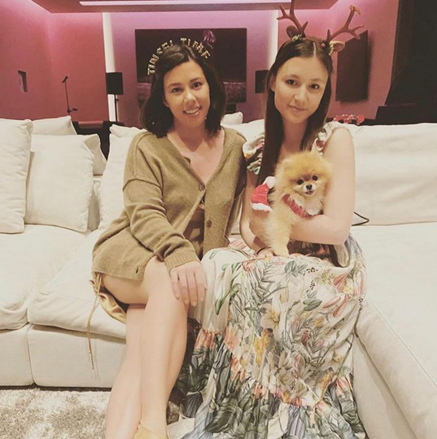 (Image/ Source: Vera Wang's Instagram, @verawang)
Melissa McCarthy Weight Loss: Her secret revealed
While Vera and Arthur eventually split in 2012, this didn't affect Vera's hugely successful label.
A source close to the couple said:
"They will not let this impact the running of the company.
They have worked too hard to build it up."
While things didn't quite work out for the pair, both Vera and Arthur maintain a close relationship with their "beautiful and accomplished" adoptive daughters.
Vera Wang is regularly spotted hanging out with her children, and they're often seen on the fashion designer's Instagram page.
In a cute Christmas photo, Vera captioned:
"To my beautiful and accomplished daughters Cecilia Sloane and Josephine Heloise you make me proud and to Lola, your four legged sister…🐶. BTW: great 🍩 XX Mom".
Famous Mom
We know that Vera Wang is an absolute icon in her own right. But how did she start out?
Well, New York-born Vera had the best of fashion initiations at US Vogue, rising through the ranks to become senior fashion editor.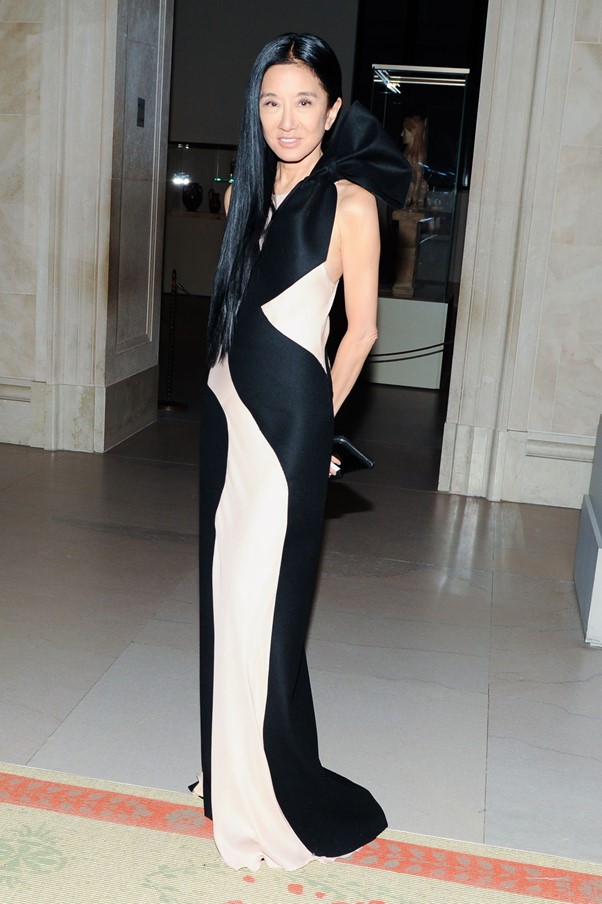 (Image/ Source: glamour.com)
Gina Carano Husband: Who is the actress dating?
But after she was turned down for the editor-in-chief position, currently held by Anna Wintour, Vera Wang left to join Ralph Lauren as a design director for two years.
In 1990, she branched out on her own, opening a chic design salon in the Carlyle Hotel in New York that featured her trademark bridal gowns. This was shortly before she decided to adopt her daughters Josephine and Cecilia Becker.
At this point, Vera's fashion business was going from strength to strength. She eventually ended up designing wedding dresses for the likes of Jennifer Lopez and Kim Kardashian, making her one of the most celebrated designers in the world.