Tyson Fury Wife: Who Is The Boxing Star Married To?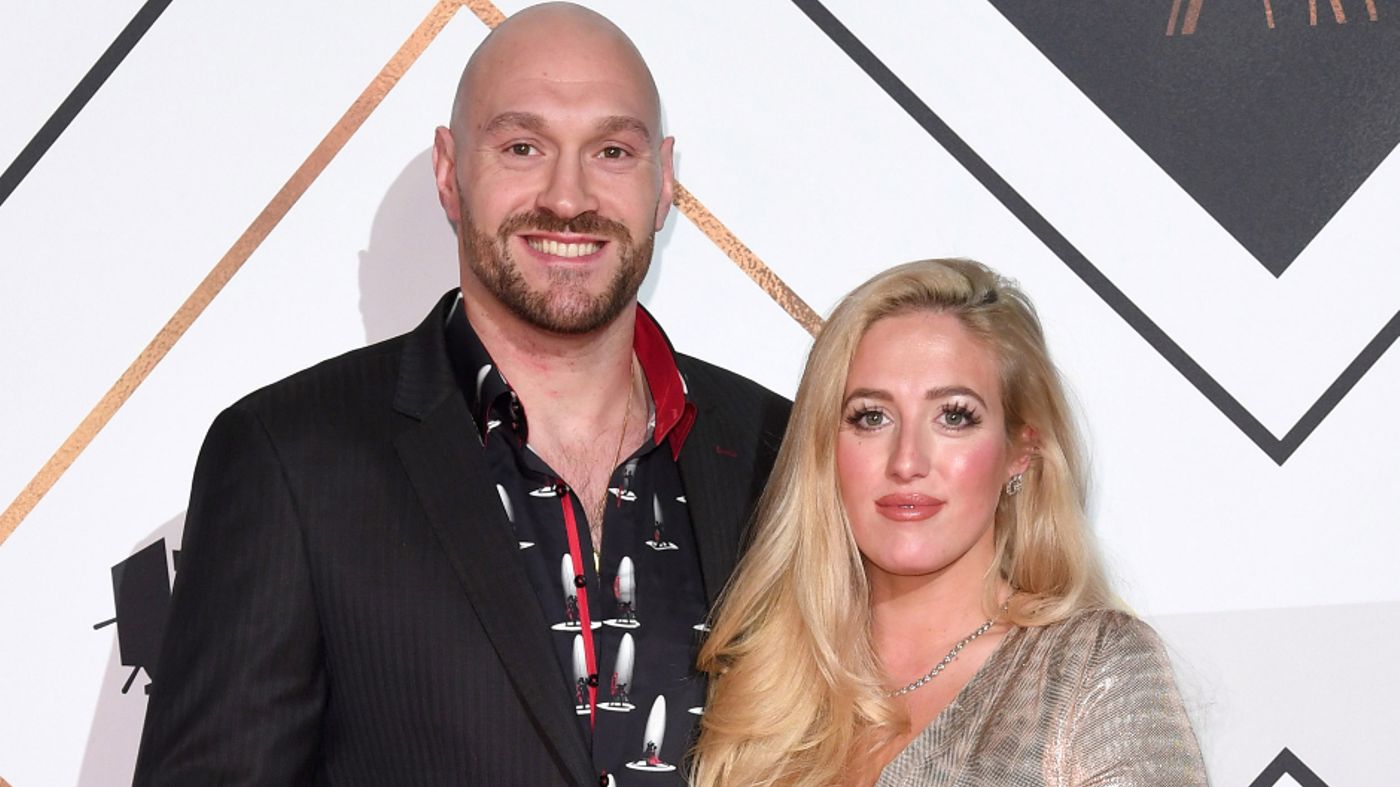 (Image/ Source: heatworld.com)
Tyson Fury is one of the best boxers in the world. He's a two-time heavyweight champion, and is only the third heavyweight in history to hold The Ring title twice.
The Brit comes from a prominent boxing family, with several of his cousins being champions, and if that wasn't telling enough, he's also named after Mike Tyson.
However, outside of his successful boxing career, Tyson has also found time to start a family. He and his wife have six children together, and met when they were just 15.
But who is Tyson Fury's wife?
Who Is Tyson Fury's Wife?
Tyson Fury met Paris at a mutual friends' wedding when they were 15 years old. They are both from traditional traveller families in the Wythenshawe area of Manchester.
They started dating at aged 16, and are still together 16 years later.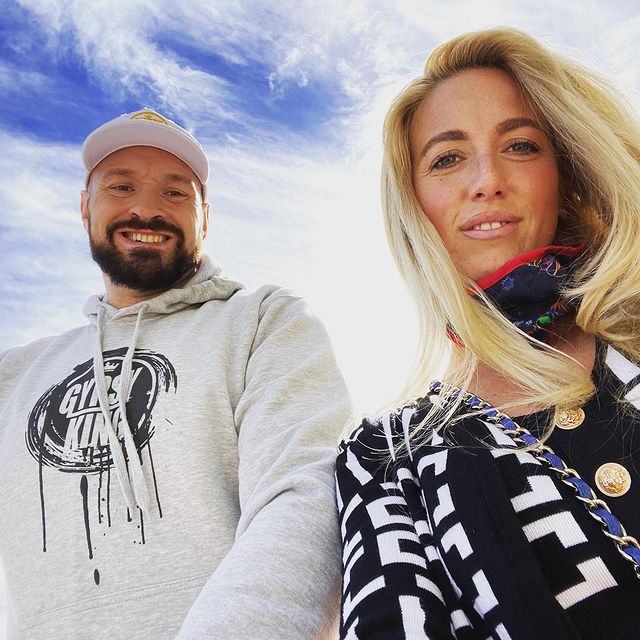 (Image/ Source: Instagram @parisfury1)
The two got married in 2008 in a traditional traveller wedding with 300 guests. They even kept the tradition of not sleeping together until their wedding night.
Earlier this year, Tyson sparked rumours of a rift in their marriage when he was pictured in Miami with other women. At the same time, Paris stopped wearing her wedding ring.
In 2016, Paris also admitted that she almost left Tyson as his drug habit and mental health issues were too difficult to deal with.
However, she said: "I'd think 'how can I leave?'. If you truly love someone you're not going to leave them to crash and burn."
Their Children
In total, Tyson Fury and his wife have six children together. Their latest, Athena Fury, was born earlier this year.
Their eldest daughter, Venezuela, was born in 2009. She was followed by Prince John James Fury, Prince Tyson Fury II, Valencia Amber Fury, and Prince Adonis Amaziah.
Explaining their royal names, Tyson has said "I'm a king and they're princes until they earn their rightful name."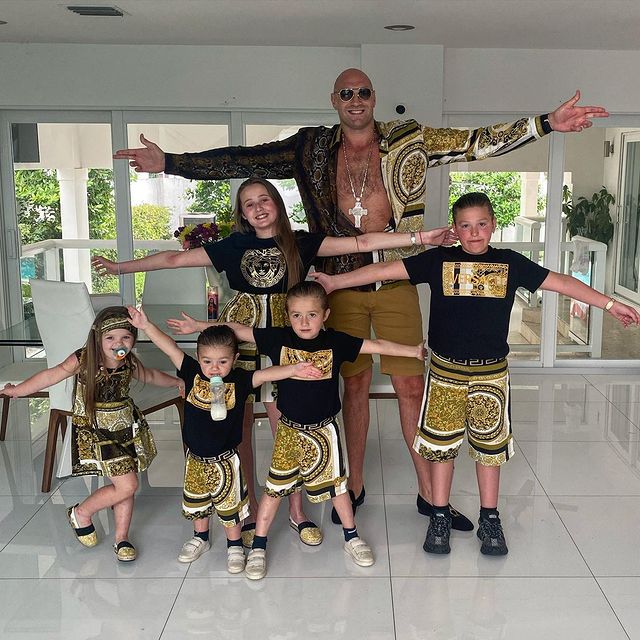 (Image/ Source: Instagram @parisfury1)
Floyd Mayweather Children: How Many Does The Boxer Have?
Sadly, Paris has also suffered three miscarriages. The most recent of these was in 2018, and she admitted that at the time, she didn't tell Tyson about it.
It happened on the day of Tyson's comeback fight with Sefer Seferi. She explained:
"I was about eight weeks pregnant. Then on the day of the fight, I knew I'd lost our baby.
I didn't mention it to Tyson before he went into the ring. Then straight after I told him and the next day we went to the hospital and it was confirmed."
However, the pair are apparently not stopping at six children. They have both revealed that they have plans to have up to 11 children together.
Defending a Title
This month, Tyson Fury will meet American professional boxer Deontay Wilder in the ring in Las Vegas.
They first met in the ring in 2018 for their WBC heavyweight title challenge. The controversial fight ended in a draw, leading to a rematch in 2020, which Fury won.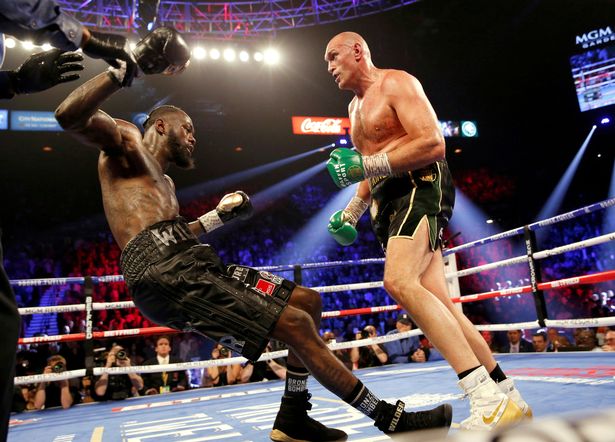 (Image/ Source: mirror.co.uk)
Wilder triggered the clause in their contract that called for another rematch, and their trilogy fight is scheduled for 9th October 2021.
The fight had to be postponed after Fury caught COVID-19 in July this year.
To prepare for the fight, Tyson Fury has effectively left his wife and children. He departed for Las Vegas on September 18th and has not spoken to them since, as he starts intense training for the rematch.
He also missed two of his children's birthdays, 12-year-old Venezuela and 10-year-old Prince.
The Fury Family
If the name seems familiar, that's no surprise. Tyson Fury comes from a big professional boxing family, with cousins, uncles, and his father all involved in boxing.
Tyson's father John Fury is also the father of fellow professional boxer Tommy Fury, who f0und further fame on Love Island in 2019.
Other boxers in the family include Hughie Fury, John Fury Jr, and Shane Fury.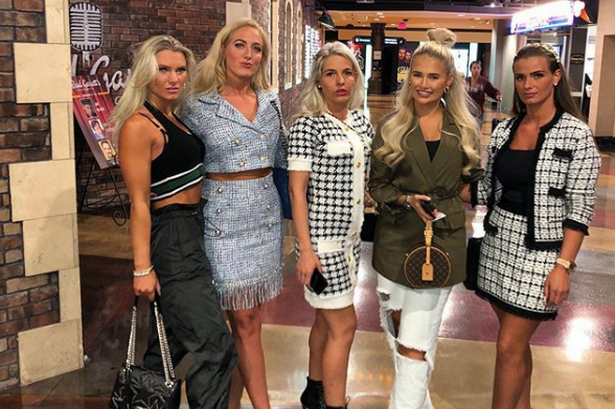 (Image/ Source: ok.co.uk)
While the Fury men are busy training for professional boxing matches, the Fury girlfriends and wives frequently meet up to watch their fights.
Pictures show Tyson Fury's wife Paris Fury spending time with Tiffany Fury, wife of Hughie, Shirelle Fury, wife of John, Helen Fury, wife of Shane, and Molly Mae Hague, Tommy's girlfriend.