Frank Bruno Net Worth: How Much Wealth Does The Boxer Have?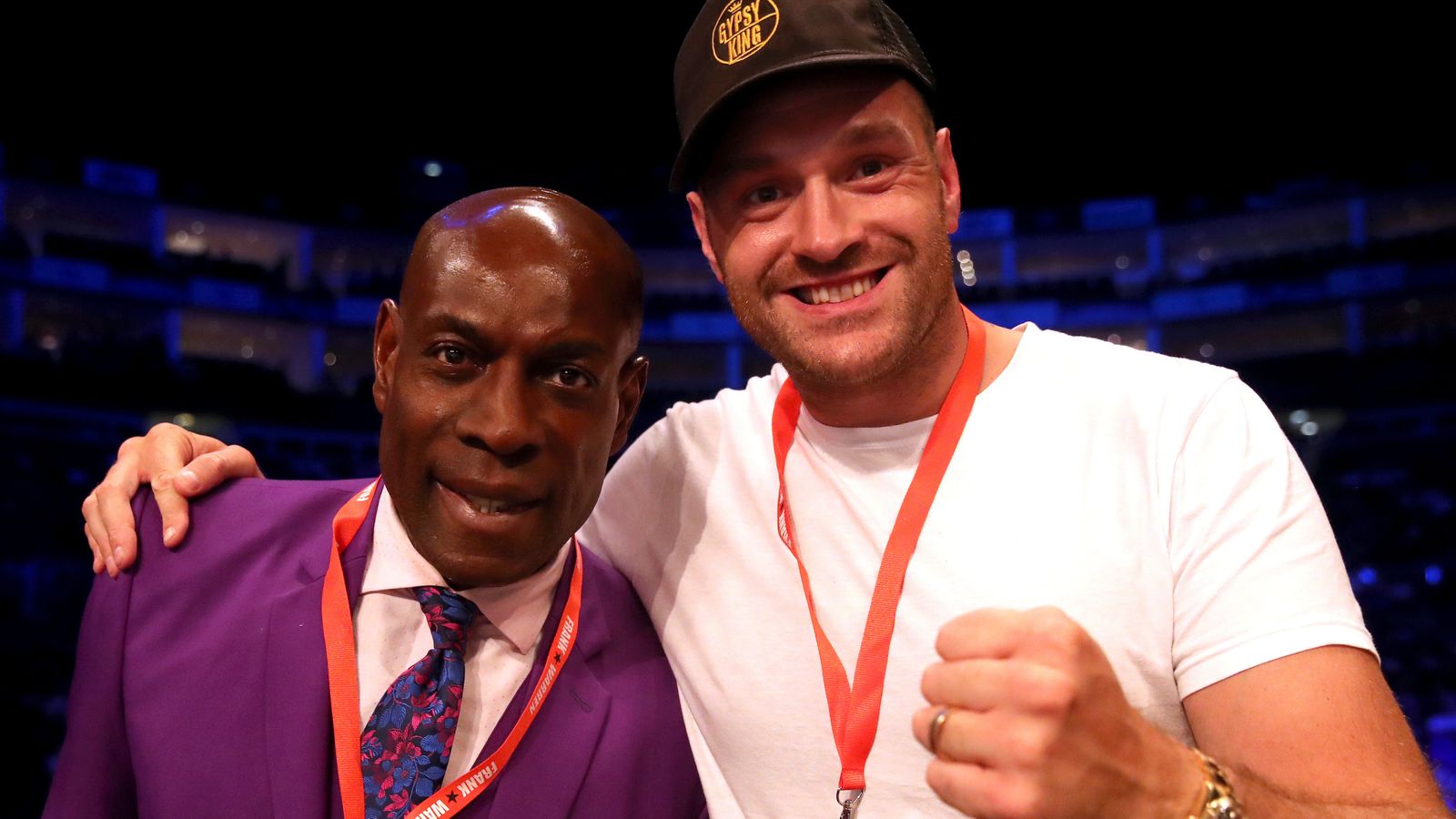 (Image/ Source: skysports.com)
Professional boxer Frank Bruno was the star of the sports world in the 1980s and 1990s. His boxing career spanned from 1982 to 1996, and in that time he met such stars as Lennox Lewis and Mike Tyson in the ring.
He won the WBC Heavyweight title in 1995 and is best known for his power in the ring, securing 38 knockouts in 40 wins. Since his retirement from professional boxing, he's been a well-known face in the media, frequently speaking out about mental health and raising money for charity.
But in his long career, how much money has the boxer made? What is Frank Bruno's net worth?
Frank Bruno Net Worth
Across his twenty-year career, Frank earned plenty of money in prize winnings in the boxing ring. However, during that time he was also a famous face and was paid to advertise products including HP sauce.
Overall, the former professional boxer's net worth is estimated to be around £7.5 million. He admits that this is thanks to both his boxing skills and his savvy financial planning – he has some significant stock market investments.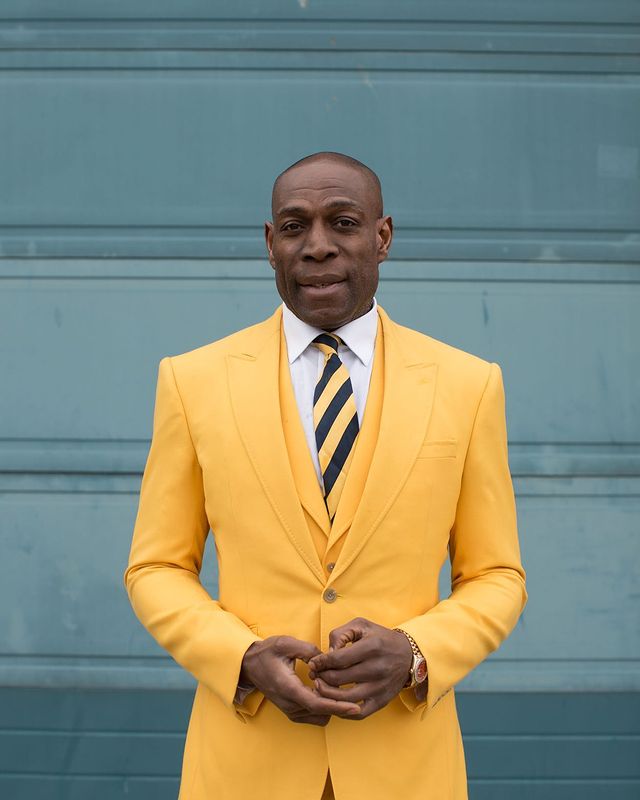 (Image/ Source: Instagram @frankbrunoboxer)
Tommy Fury Instagram: Boxing, Love Island, And Molly-Mae
Frank has also strayed from sport to star in pantomimes and lend his voice to TV ads and shows during his retirement.
However, the boxer hasn't always been free of financial trouble. In 2003, when Frank was receiving treatment for his bipolar disorder, someone close to him stole £300,000 from his accounts.
He never revealed who it was, and though it must have been a shock for Frank, the sum wouldn't have made too much of a dent in Frank Bruno's net worth.
His Career
Frank Bruno was born on the 16th November 1961 in Hammersmith, London.
He made his professional boxing debut at aged 20, and just five years later was challenging Tim Wetherspoon for the WBC heavyweight title. Though Frank led for most of the fight, he was defeated after 11 rounds.
In 1989, Frank met Mike Tyson in the ring for the first time – the first of two fights he would have against Tyson.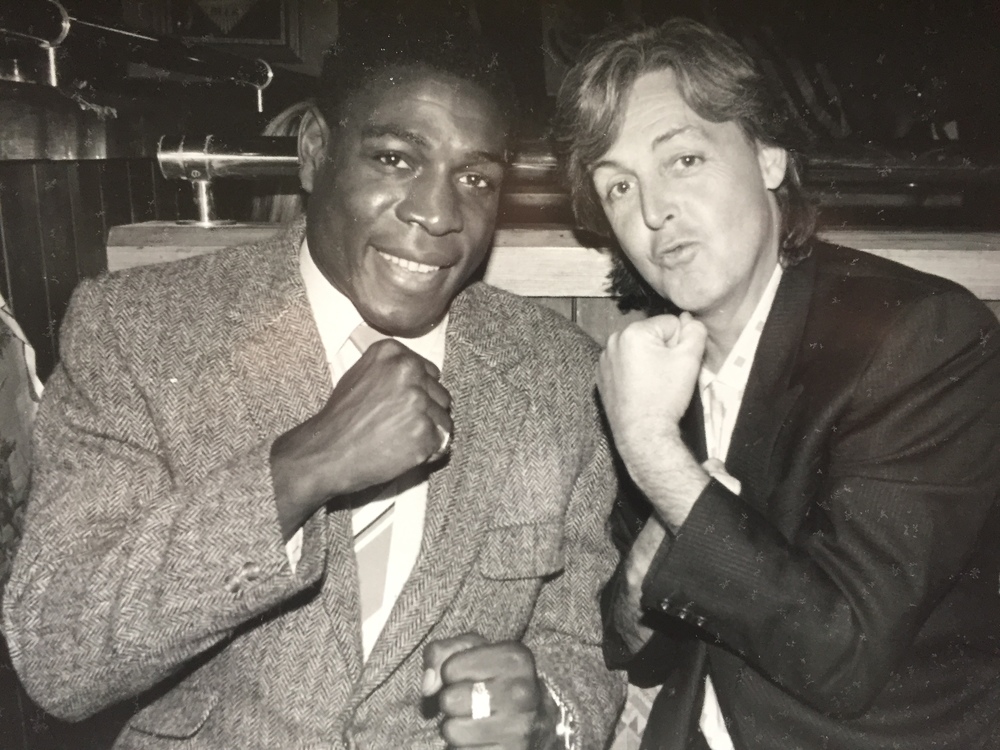 (Image/ Source: frankbruno.co.uk)
Tyson Fury Wife: Who Is The Boxing Star Married To?
He took on Lennox Lewis in a world heavyweight title match in 1993 but again went down. Finally, in 1995, Frank's time had come, and he beat reigning WBC champion, Oliver McCall, over 12 rounds.
He met Mike Tyson again a year later, but this would end up being his last fight.
Talking about his experiences in the ring, Frank revealed who the most powerful punchers were. He explained: "Tyson's quick and he's powerful, he hits like a whip, but it's a different variety. Tim Witherspoon, he wore you down, Bonecrusher Smith, he was a different cup of tea.
Lennox Lewis was a different cup of tea, everyone's got their style and how they can punch, different skills." 
Where Is He Now?
Now aged 59, Frank doesn't get into the ring much anymore. However, the former WBC heavyweight champion still keeps up a strict training schedule, though he has plenty of other commitments taking up his time.
Chief among these is his foundation, the Frank Bruno Foundation, which aims to help those struggling with mental ill-health. The Foundation offers non-contact boxing programmes to help boost wellbeing and confidence.
It's no surprise that Frank is committed to helping those with mental health issues, as he himself has suffered from them throughout his career.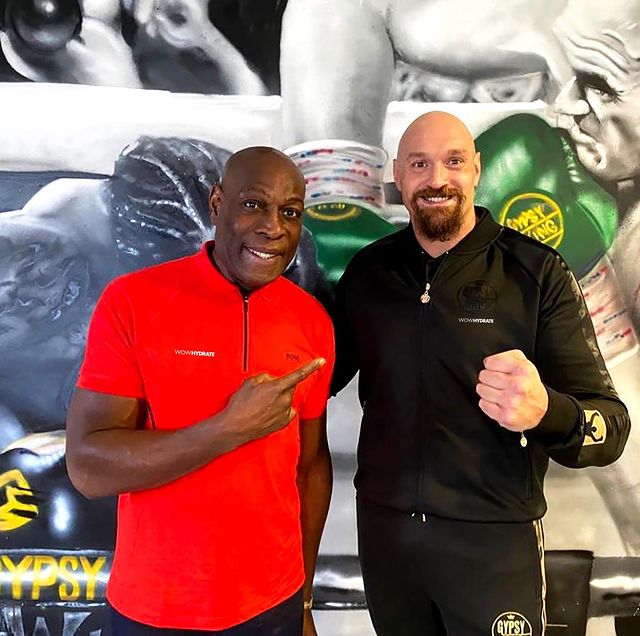 (Image/ Source: Instagram @frankbrunoboxer)
Eddie Hearn Children: The Sports Promoter's Adorable Family
He has previously been diagnosed with Bipolar and depression and receives regular care for those issues.
However, last year, the boxer's mental health took a turn for the worse. Frank revealed that he had been sectioned under the Mental Health Act during last year's Coronavirus lockdown.
He explained: "For my own safety and for the safety of others, I was sectioned and taken back into hospital, I had to face up to the fact my illness had returned after years of keeping a lid on it. I had to fight for my sanity and there were times I feared I wouldn't get through it."
Next month, the boxer will celebrate his 60th birthday with a ball benefiting his foundation.