Denise Van Outen Net Worth: The Real Wealth Of The British Actress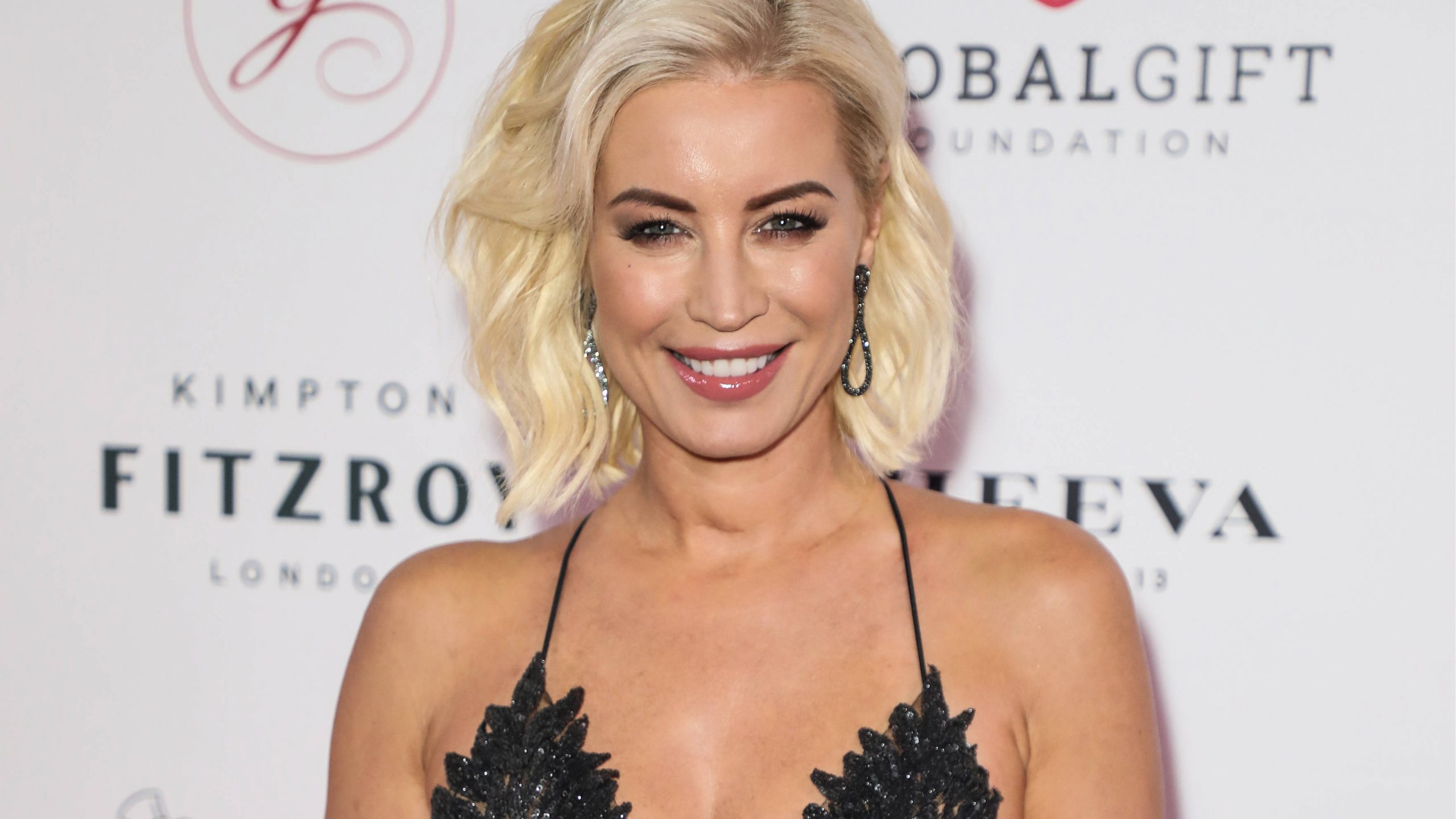 (Image/ Source: smoothradio.com)
Denise Van Outen started her career presenting the Channel 4 light entertainment show The Big Breakfast. Since then, her career has spanned TV and theatre, and she's even made appearances on Dancing on Ice and The Masked Singer.
Over 20 years, then, the British actress has likely amassed a tidy net worth from her engagements, as well as selling her immense £1.4 million Kent home.
So what is Denise Van Outen's net worth?
Denise Van Outen Net Worth
Denise Van Outen's net worth is reported to be a staggering £3 million. The 46-year-old has had an eclectic career encompassing acting, presenting, and theatre shows.
She's accumulated her net worth mainly from her acting roles. Denise started out on the West End and was cast in a major role in the musical Chicago. The musical was a huge hit, and Denise even got the chance to reprise her role on Broadway.
The actress followed that up with a role in Andrew Lloyd Webber's musical Tell Me on a Sunday.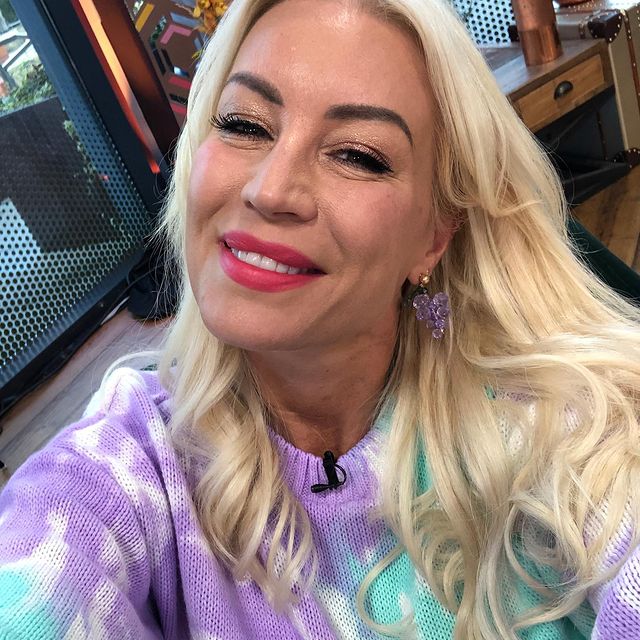 (Image/ Source: Instagram @vanouten_denise)
Peter Andre Net Worth: How Much Is The Star Actually Worth Today?
However, we can't forget Denise's roles on TV. She's appeared on The Bill and EastEnders, and also does the narration for ITV's The Only Way Is Essex.
Now, Denise Van Outen is growing her net worth with a starring role on Celebrity Goggleboxand has also appeared on competition shows like Strictly Come Dancing and Dancing on Ice.
And if you were wondering about her name – she added the Van as a homage to her Dutch ancestors.
Who is Denise Van Outen dating?
Denise Van Outen is now dating Eddie Boxshall. The 46-year-old is a commodities trader with an interesting business past –  he was fired from his last job for "gross misconduct and material dishonesty."
The pair met in July 2014 when they were introduced by a mutual friend. In 2019, they moved in together and are now happily engaged. They're now planning their wedding, which will happen as soon as they can be guaranteed a big event.
Denise explained: "We're both getting back to work now with everything opening up and it's just finding the time, as we want it to be a big day and that takes a lot of planning. We don't want a small wedding. We want a big group of people and a big party with no restrictions."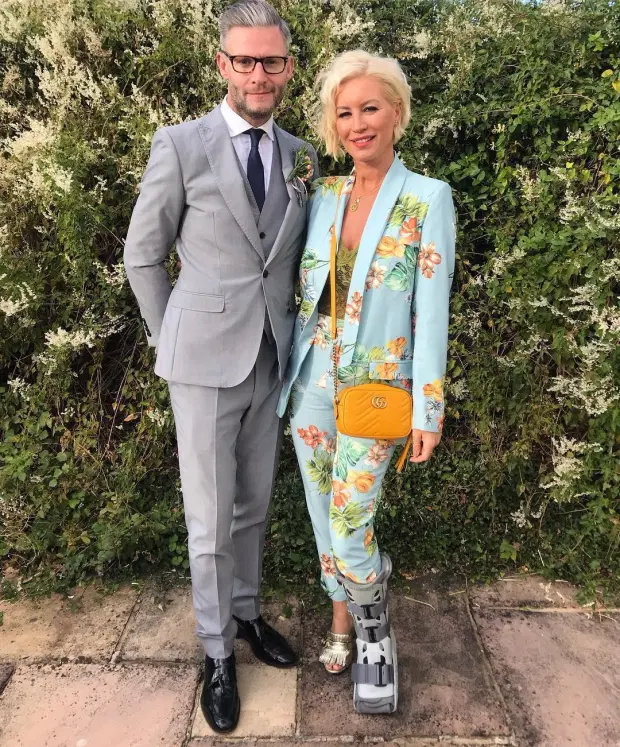 (Image/ Source: thesun.co.uk)
Ant McPartlin Wife: Who Is Anne-Marie?
However, Denise has been married before. In 2007, she was a judge on the Andrew Lloyd Webber musical competition Any Dream Will Do. Here, she met eventual winner Lee Mead.
The actress and musical theatre actor married in the Seychelles in 2009 and had their first child Betsy in 2010. Sadly though, the relationship didn't last and they split up in 2013.
Denise has revealed that her daughter Betsy is keen for her mum to marry Eddie. Denise said: "Betsy is desperate for us to get married. She tells us that all the time.
"We want to do it, too, surrounded by all our family and friends."
What is Denise Van Outen doing now?
Nowadays, Denise can mostly be seen making appearances on chat shows. She's frequently a guest on Channel 4's Steph's Packed Lunch and Sunday Brunch.
She still appears on Celebrity Gogglebox with her fiancé Eddy, and this year also took part in a special celebrity edition of The Circle for Stand Up To Cancer.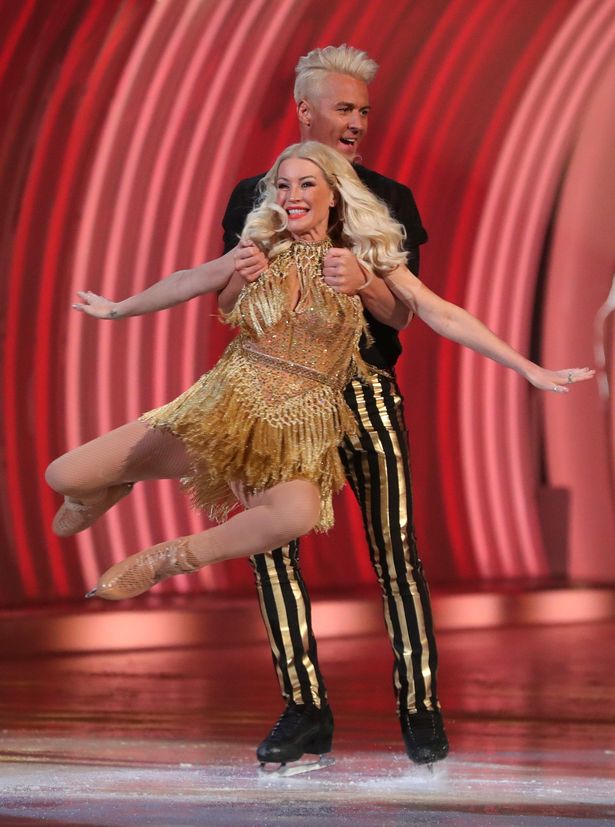 (Image/ Source: themirror.co.uk)
Amanda Owen Net Worth: Our Yorkshire Farm Star Rakes In The Cash
Earlier this year, Denise entered the thirteenth series of the ITV ice skating reality competition Dancing on Ice. However, disaster struck just a few weeks in when she suffered a devastating injury.
In a training session, Denise dislocated her shoulder and fractures the bone in three places. Now, she's revealed that she still has flare-ups of pain from her skating injury. She explained:
"My physio has diagnosed me with bicep tendinopathy which is inflammation of the tendon and some areas in my neck that aren't moving which are contributing to the pain and overall reduction in movement."
After the initial injury, Denise didn't head to the hospital for 15 hours because she "didn't really want to bother the NHS knowing that they're so overstretched."