News
Paige and Finn: Are the Love Island Couple Still Together?
Paige and Finn: Are the Love Island Couple Still Together?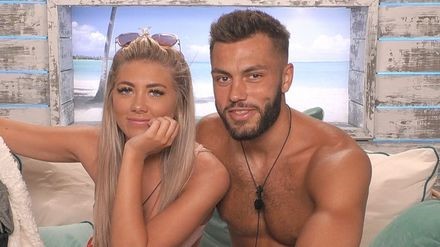 (Image/ Source: graziadaily.co.uk)
We first met Paige and Finn when they starred in the 2020 series of Love Island- and it was clear that the pair hit things off immediately.
After winning the show, the couple seemed completely committed to each other. But are Paige and Finn actually still together?
Let's get the lowdown…
Paige and Finn Love Island
The short answer is yes!
Paige and Finn are one of the few surviving couples from the 2020 series.
Scottish beau Paige Turley was one of the original islanders, and caused quite a stir when it was revealed that she'd previously dated Lewis Capaldi.
She decided to couple up with Ollie when she entered the villa, but Ollie ending up leaving after just four days- making way for a brand-new boy.
And this is when Finn Tapp joined the show.
It was clear that the pair had an immediate spark, and Finn promptly whisked Paige off for a cheeky date. After that, the couple stayed committed to each other throughout the rest of the show.
Audiences watched Paige and Finn continue to get to know each other as they won multiple couple challenges, gave relationship advice to their fellow islanders, and worked out their problems together as they became one of the strongest couples in the villa.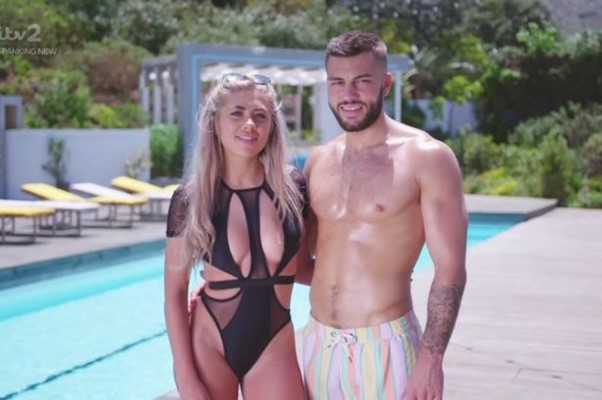 (Image/ Source: liverpoolecho.co.uk)
Anna Vakili: Where is the Love Island star now?
Paige and Finn were crowned the winners of Love Island 2020- narrowly beating Siânnise Fudge and Luke T.
After the villa
Since the show ended, Paige and Finn's relationship has gone from strength to strength.
After living up in Scotland with Paige's parents for a few months, the pair made the move to Manchester to set up their first home.
The swanky apartment has three bedrooms, three bathrooms, and a gorgeous walk-in wardrobe that Paige will definitely be making use of!
The couple said goodbye to Paige's parents in West Lothian as they started their new journey together- and things got emotional.
Chatting to OK! Magazine, Paige said:
"I got quite teary.
Finn came down in a van and I came down in the car. It was the first time I'd seen it [the apartment] and I got here first. I FaceTimed him and he got teary because I was teary."
After spending lockdown together with his girlfriend's family, Finn revealed that it had made the couple stronger- and he may well pop the question soon too.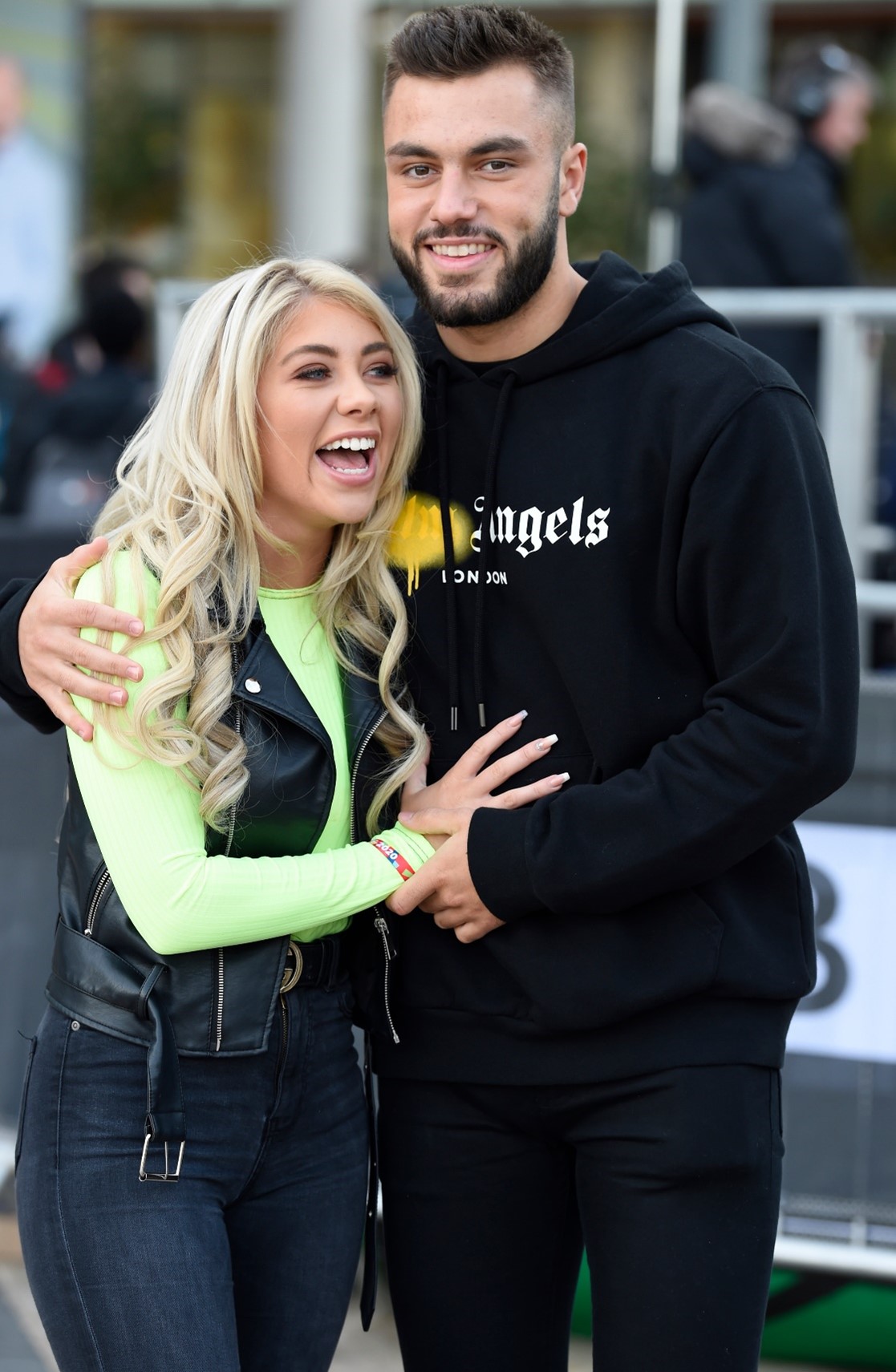 (Image/ Source: thesun.co.uk)
Arabella Chi: Catching up with the Love Island star
The reality star revealed:
"I'm not going to wait – I want to propose soon! I don't want to say a timescale as it's going to be a surprise."
And Finn's even got a tattoo tribute to Paige now too!
Careers
While the couple have taken their rock-solid relationship to new heights, it seems that Paige and Finn's careers have gone from strength to strength too.
The pair don't tend to hit the headlines as much as other Love Island contestants, but they've quietly been working in the background to reach their goals.
Paige's love for singing was clear during her time on Love Island- she'd previously auditioned for Britain's Got Talent, and ended up taking to the stage for the villa's talent show.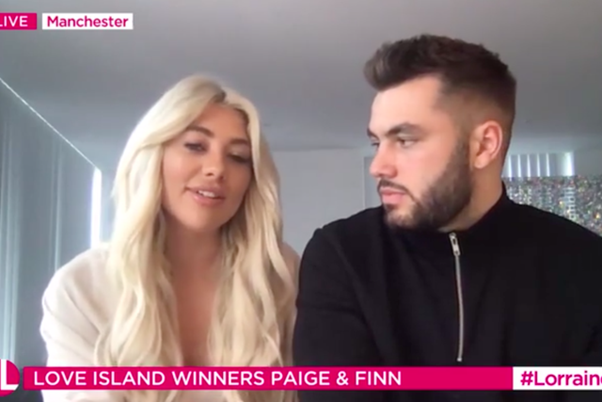 (Image/ Source: standard.co.uk)
Nas Love Island: What happened to the reality TV star?
So it came as no surprise that the reality star went on to push her singing career further, while enjoying cushy sponsorship deals as an influencer on Instagram.
Paige signed a record deal shortly after she left the villa, and released a single- a cover of the Artful Dodger classic "Movin' Too Fast".
As for Finn, he's been busy building his football career (he's a semi-professional dontcha know) and now has his own football YouTube channel.
He's also been getting involved with plenty of TV opportunities- so we might be seeing him on our screens again very soon!