Seema Real Housewives of Cheshire: What Does The Reality Star Do?
By Abigail Lister
2 years ago
Seema Real Housewives of Cheshire: What Does The Reality Star Do?


(Image/ Source: manchestereveningnews.co.uk)
She's the stylish star of the reality show the
Real Housewives of Cheshire
, known for her honesty and vulnerability on screen.
But behind the scenes, Seema from Real Housewives is also a successful entrepreneur, amassing a tidy fortune.
So what is it that Seema from Real Housewives does?
Seema Real Housewives of Cheshire
Though she became a star thanks to her appearance on the Real Housewives of Cheshire, Seema is
actually
a fashion brand owner.
According to reports, her net worth is close to £3 million, thanks to her fashion brand Forever Unique.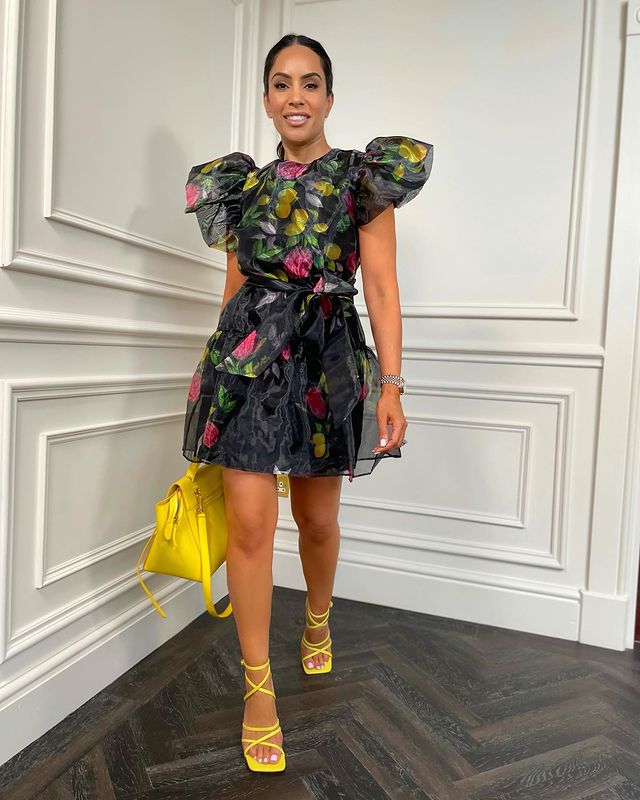 (Image/ Source: Instagram @seemaforeverunique)

Dawn Ward Instagram: The Real Housewives' Life During Lockdown
The reality star studied fashion and design at the University of Salford and set up the brand in 2008.
Since then, her clothes have been seen on celebs including Amanda Holden and Holly Willoughby, as well as royalty like Kate Middleton.
More recently, Seema has launched a medical company with her friend and nurse Khatra Peterson. KP Aesthetics offers non-surgical cosmetic treatments and skin care treatments.
Seema from Real Housewives recently opened up about her journey with adult acne, saying,
"I think mid-40s when I went through the peri-menopause stage, my skin really broke out and to have adult acne at the age of 45 is not what I wanted."
RHOCheshire Journey
Seema
joined
the cast of series three of the Real Housewives of Cheshire in 2016, and since then has become one of the most-loved stars of the show.
That also makes Seema one of the longest-serving
housewives
on the show, alongside Lauren Simon and Tanya Bardsley.
She is known for staying out of the dramatics and has recently opened up about her personal health on the show.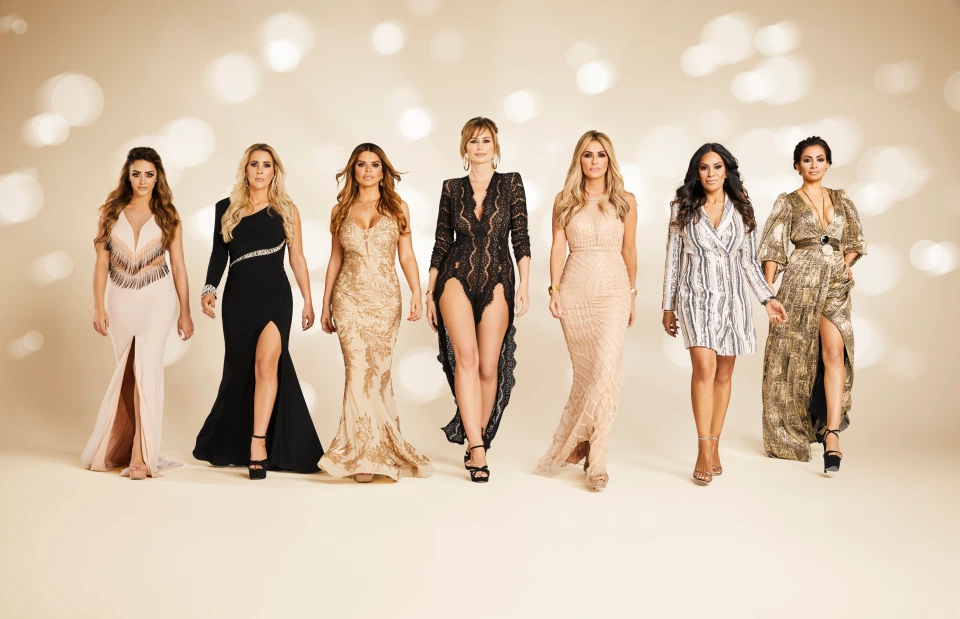 (Image/ Source: thesun.co.uk)
Scott Disick Girlfriend: Who Is The Star Dating?
Feathers were ruffled last year among the Real Housewives cast as veteran star Dawn Ward revealed she wouldn't be returning for series 13. She was replaced by psychic Debbie Davies.
Speaking just before the start of series 13 in May 2021, Seema from Real Housewives
said
:
"It's definitely been different with COVID restrictions but it's been great to be back and to see the girls. I feel like it's been forever since we've all caught up! Every time I'm back, I feel like we just pick up where we left off!"
Has Seema from Real Housewives Had Surgery?
When Seema was 45, she had a hysterectomy but kept her ovaries to prevent early menopause.
However, she has recently revealed that she has been in horrible pain and that doctors
found
a cyst in one of her ovaries.
She
described
experiencing pelvic pain and worrying if it was actually ovarian cancer.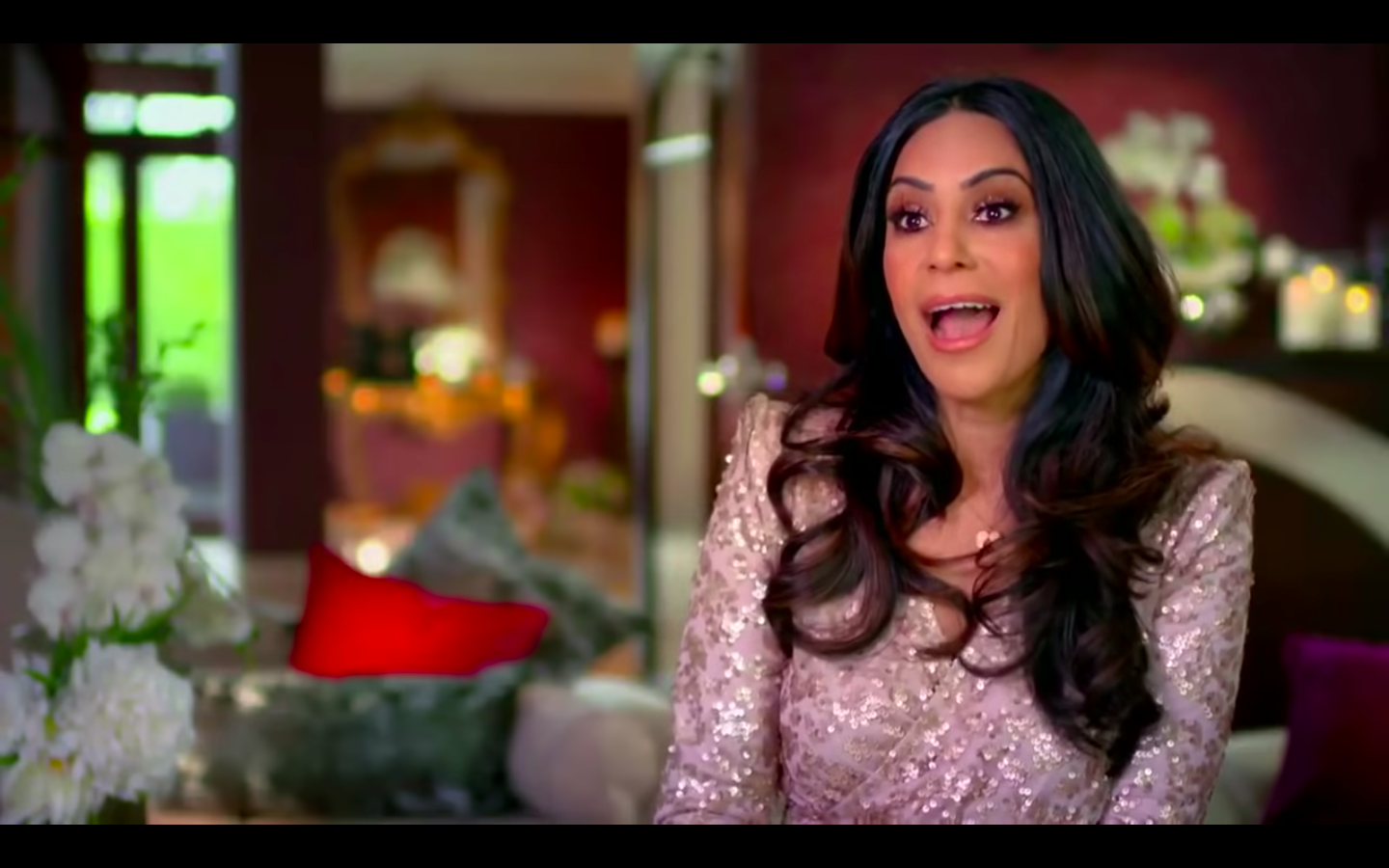 (Image/ Source: YouTube)
Following the discovery, Seema has made plans to get her ovaries removed to prevent any further pain.
Her hospital visits and health concerns have also prompted Seema to consider leaving the RHOCheshire, as she worries whether she can "juggle the two."
However, she said that her co-stars have been hugely supportive during her health battles, as well as her husband Sandeep.
Who Is Seema's Husband?
Seema was surprised when, in her early 20s, her parents decided that she would enter into an arranged marriage. The Real Housewives star is British-Indian but wasn't raised in a traditional Indian household.
She describes how she met Sandeep for the first time at a wedding and was worried that he wasn't her type.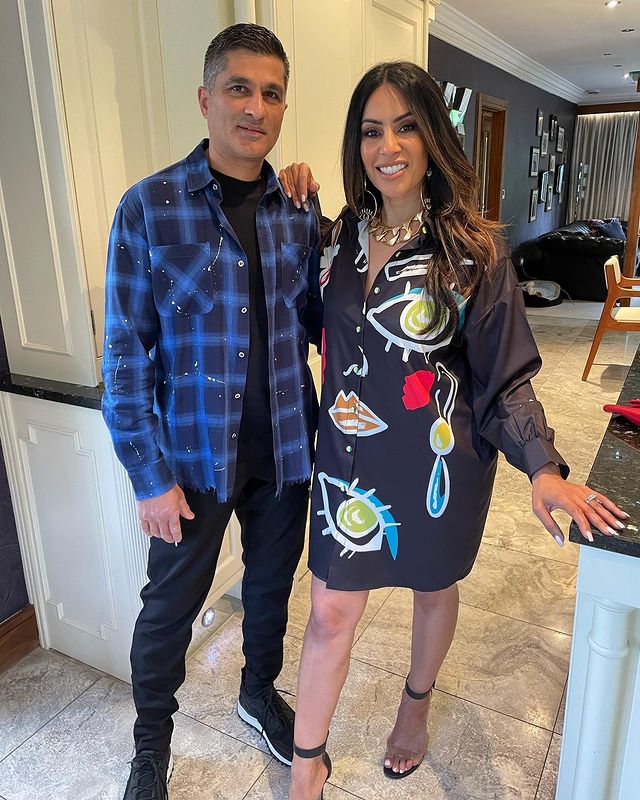 (Image/ Source: Instagram @seemaforeverunique)
"Are you joking me? I want to marry a really tall guy, Sandeep is only 5ft7in, are you joking? He's not my type!"
she said.
The pair eventually married in 1993, and Seema says she lives with Sandeep and his parents for eight years before getting their own place.
Sandeep helped Seema launch her fashion brand Forever Unique in 2008, and the couple also have two children together: Neil, 25 and Aaron, 22.
After 28 years of marriage, Seema says that they're
now
closer than ever.
"He's literally my best friend but at the same time we're business partners.
I am the loud one, but Sandeep is like the silent assassin. He doesn't say much but when he does he keeps me in check."