Chloe Ferry Age – How Old Is The Geordie Shore Star?
Has anyone else been binge-watching series after series of Geordie Shore during this lockdown? It's the perfect getaway if you just want to tune your mind off and tune in to some saucy drama. Geordie Shore has gifted us the reality stars we know and love today such as Charlotte Crosby, Chloe Sims, and Chloe Ferry to name a few. Bringing the on-screen drama off-screen into our lives via social media.
Today, let's zero in on one of the popular Geordie Shore stars, Chloe Ferry. Want to know more about the reality star and Chloe Ferry age? Keep reading as we dig deeper!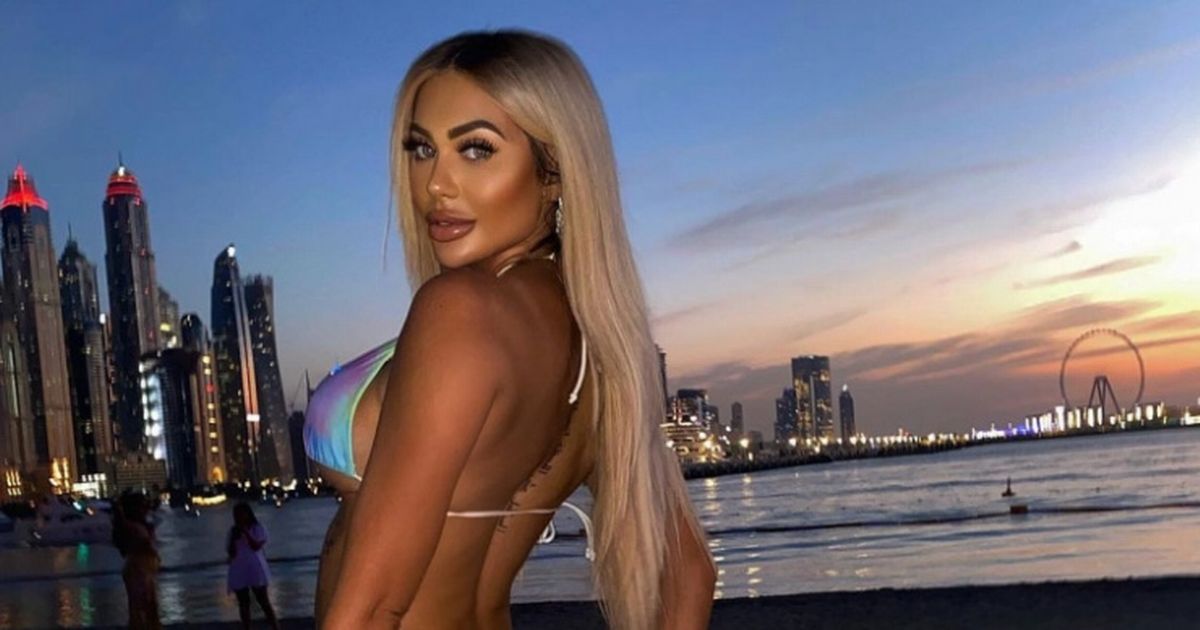 Chloe Ferry Age
We all know and love Chloe and her fiery personality from reality TV shows like Geordie Show and Celebrity Big Brother.
But what is Chloe Ferry's age? How old is the Geordie Shore star?
Chloe Ferry was born on August 31st, 1995 which makes her 25 years old this year. (She's a Virgo!)
She was initially born with the name Chloe West Etherington, and she was born in Newcastle upon Tyne, England. (Sometimes she is also known as Chloe November)
Not many people know this, but Chloe is a pretty skilled ice skater, having been practicing since she was 7 years old.
Now that we know Chloe Ferry's age, let's take a look at the timeline of her TV career.
Chloe Ferry Reality TV Star
Chloe's first gig on the telly was in 2012 when her family followed her to Sunny Beach, Bulgaria for an episode on Sun, Sex and Suspicious Parents.
Then in 2015, she joined the cast of Geordie Shore whereby the tenth series Chloe was already making her debut.
After Geordie Shore, fans just couldn't get enough of her and we're so glad that she got into the Celebrity Big Brother house!
View this post on Instagram
Although sadly she was evicted one week later.
In 2016, Chloe also took part in the second series of Super Shore with former Geordie Shore cast member Kyle Christie.
What has Chloe Ferry been up to?
So, what has Chloe been up to lately? Well, thank God for the internet.
If you follow Chloe Ferry on her social media, (and you totally should), then you'll know she's currently holidaying in the UAE and she's 'not coming home'.
View this post on Instagram
Or at least that's what she captioned her post on her Instagram @chloegshore1. The picture has stunning Chloe in a rainbow patterned bikini with an equally stunning background of UAE sunset in the background.
Chloe then explained in her Instagram stories saying:
"I was supposed to be leaving in two days but I've decided I'm staying here for two months. I'm not leaving!"
Chloe's not the first English celeb captured in the UAE as it has recently been a thing for celebrities to escape the winter season at home.
Other stars seen visiting UAE include Megan McKenna, Molly-May Hague and also other Love Island stars.
Did we not get the holiday memo??
Who is Chloe Ferry dating?
Chloe Ferry's relationship with Sam Gowland had its ups and downs. The pair dated from 2017 to about 2019 when they finally called it quits.
Insiders revealed that the pair were constantly getting into arguments about work and just couldn't handle them anymore.
Sources said:
"Sam got jealous that Chloe's career was taking off and his wasn't quite as hot."

"They'd constantly row about work. He wanted to make as much money as he could and retire in two years time, so was constantly looking for ways to monetize their relationship."

"Chloe just got sick of it and ended it."
Talk about the green-eyed monster! We're glad that Chloe is now free and living her best life.
Is Chloe Ferry bisexual?
In fact, Chloe Ferry age 24 shared the surprising news that she is actually bisexual!
View this post on Instagram
The Geordie Shore star revealed this in an exclusive Mirror Online chat saying:
"I was dating girls as well as boys. It was new to me but I enjoyed it. I find women so attractive, I prefer men but the last year or so I've started looking at women a little bit differently so it was nice."
Chloe also shares that she's ready to find 'the one':
"The next person I get with I want them to be 'the one'. I haven't even really started dating yet and obviously I was with Sam for three years, but we've just got out of lockdown and I haven't had a chance to have a proper date yet."
We're glad that Chloe Ferry is realizing the true meaning of love! (And observing lockdown rules by not going on dates).
We can't wait for more updates on her life soon!