Julia Garner: Who Is The Award Winning Ozark Star?
The announcement has hit that there will be a fourth and final season of the Netflix series Ozark. But just who is Julia Garner who plays badass Ruth?
American actress, Julia Garner, is best known for playing Ruth Langmore in the Netflix drama Ozark for which she won a Primetime Emmy Award for Outstanding Supporting Actress.
The show focusses on the family of Marty (played by Jason Bateman), a financial planner who moves to the Ozarks to launder money for a Mexican drug cartel. Ruth Langmore, the matriarch of a trailer park family of petty criminals living there, causes them a fair bit of trouble before becoming a useful ally in their operation
Abused by her father, murdering her uncles and being waterboarded by the cartel, Ruth has some emotionally heavy storylines. With the role requiring her to drive a speedboat, handle a shotgun and yell in pretty much everyone's face, she explains how tough a toll the role takes on her.
"When I was first playing Ruth, it was really tough," she says. "It almost felt like I had been hit with a frying pan every single night."
So just who is star Julia Garner?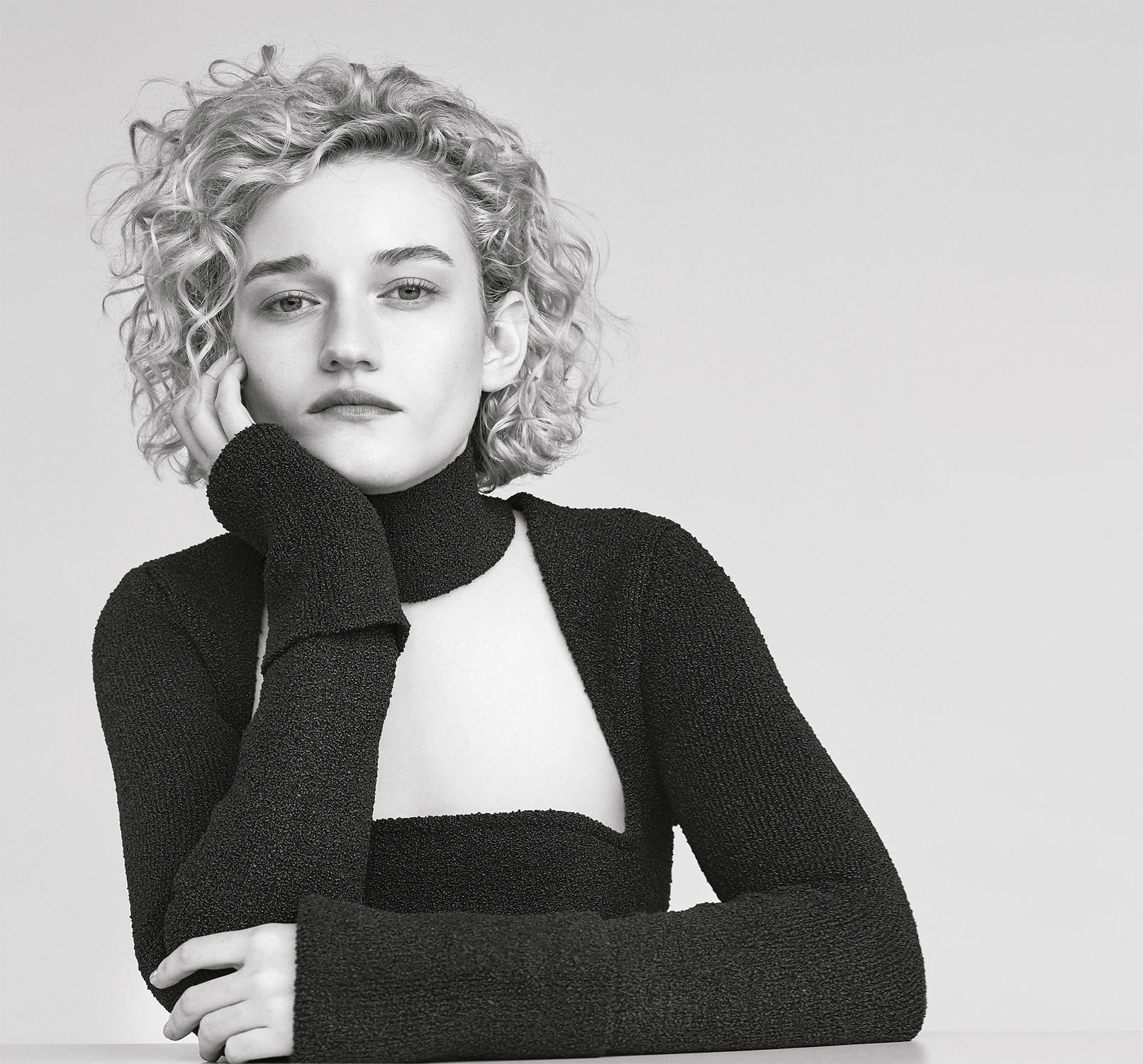 Image Source/TheGentlewoman
Where Did She Grow Up?
Julia Garner was born in the Riverdale neighbourhood of New York and is the second daughter of creative parents. Her mother is a therapist and also had a successful career as a comedian whilst her father is a painter an an art teacher.
Struggling with a severe learning disability, Garner struggled to read. She explains:
"I was the worst student. I hated school.

"It was definitely a challenge for me. I would never get in trouble or anything; teachers really liked me, but it was very hard."
Yet, anything takes practise and eventually she did learn to read.
"The brain, it's muscle. It's like going to the gym and exercising – eventually you're going to get it."
Her insecurities around being illiterate led her to acting as she strove to improve her confidence.
"The thing I liked most about acting is that I was saying someone else's words, but it was my emotions. I could just say it through someone else."
Image Source/Instagram
But What About Her Accent?
Growing up in New York, her natural accent is not the Missouri twang we hear in Ozark.
At her audition, Julia Garner admitted that she nearly dropped the accent as she heard other actresses speaking without one. However, she had only practised her lines in the Missouri accent – which she had previously done in Tomato Red – and couldn't remember her lines without it.
The cast were blown away. Jason Bateman said:
"As soon as Julia started, we were like, Oh, this is going to be a much bigger character than even in the [show] bible."
What Else Has She Acted In?
Julia Garner's debut was at age 17 when she played Sarah in Martha Marcy May Marlene. 
Other roles include Electrick Children, The Last Exorcism Part II, We Are What We Are and Sin City: A Dame To Kill For. Garner later acted in the third season of The Americans, continuing the role through to season six.
Since 2017, the actress has starred as Ruth Langmore in the crime drama Ozark, acting opposite Jason Bateman and Laura Linney. Alongside acting on Ozark, Garner makes regular appearances in true crime series Dirty John, playing Terra Newell.

Image Source/Julia Garner Instagram
In 2019, the actress also earned a lead role in Shonda Rhimes upcoming Netflix series Inventing Anna; a story about Anna Sorokin who moved to New York City under the fake identity of Anna Delvey pretending to be a wealthy German heiress who, in 2019, was convicted of multiple accounts of attempted grand larceny, theft of services and larceny in the second degree after defrauding New York hotels and wealthy acquaintances.
Released late last year, Julia Garner also starred as an employee of Harvey Weinstein in The Assistant, directed by Kitty Green.
How Does She Embody The Character?
Kitty Green says:
Julia "has the emotional understanding of someone much older. She's sensitive and curious, and she has a beautifully intimate understanding of her character's inner world."
To prepare for her roles, Julia keeps a diary:
"I write in a journal almost the same way that anybody would write in a journal, except I write as the character."

"I'll be, like, 'Dear Diary, today I was really upset at Marty because he didn't give me 10 grand.'"
It is the ferocity with which she takes on the role that has seen her become one of the most notable characters of the show, rising from a hotel maid to trusted business associate.

Image Source/Julia Garner Instagram
Who Is Her Husband?
In December 2019, Julia Garner married Mark Foster at New York's City Hall, just as her parent's had 40 years before.
Mark is an American singer songwriter and lead singer of the and Foster the People.

Image Source/Julia Garner Instagram