Netflix Price, How To Save Money And Alternatives
Netflix is our saving grace. Our go-to. Our comfort. It has everything we could possibly need. But what is the Netflix price in the UK?
Films, series, documentaries. Comedies, romance, drama. Whatever you're in the mood for, Netflix will provide it.
Or, if you're anything like us, you spend about 20 minutes scrolling through the immense list, searching for something to tickle your fancy… and then put Friends on for the millionth time.  Ah well.
In reality, we pay to watch our favourite tv shows and movies on repeat. But we've heard rumours that there are actually thousands of films and TV programmes on the service plus Netflix Originals shows such as The Crown and Narcos. 
Watch it whenever you like, pause (for when you need a cuppa), rewind (for when your partner is talking over it) and fast forward (to your favourite bits). Pass me that credit card.
We just love it. So we're taking a look at the prices, how to save money, how to make the most out of it and the best alternatives.
What Is The Netflix Price In The UK?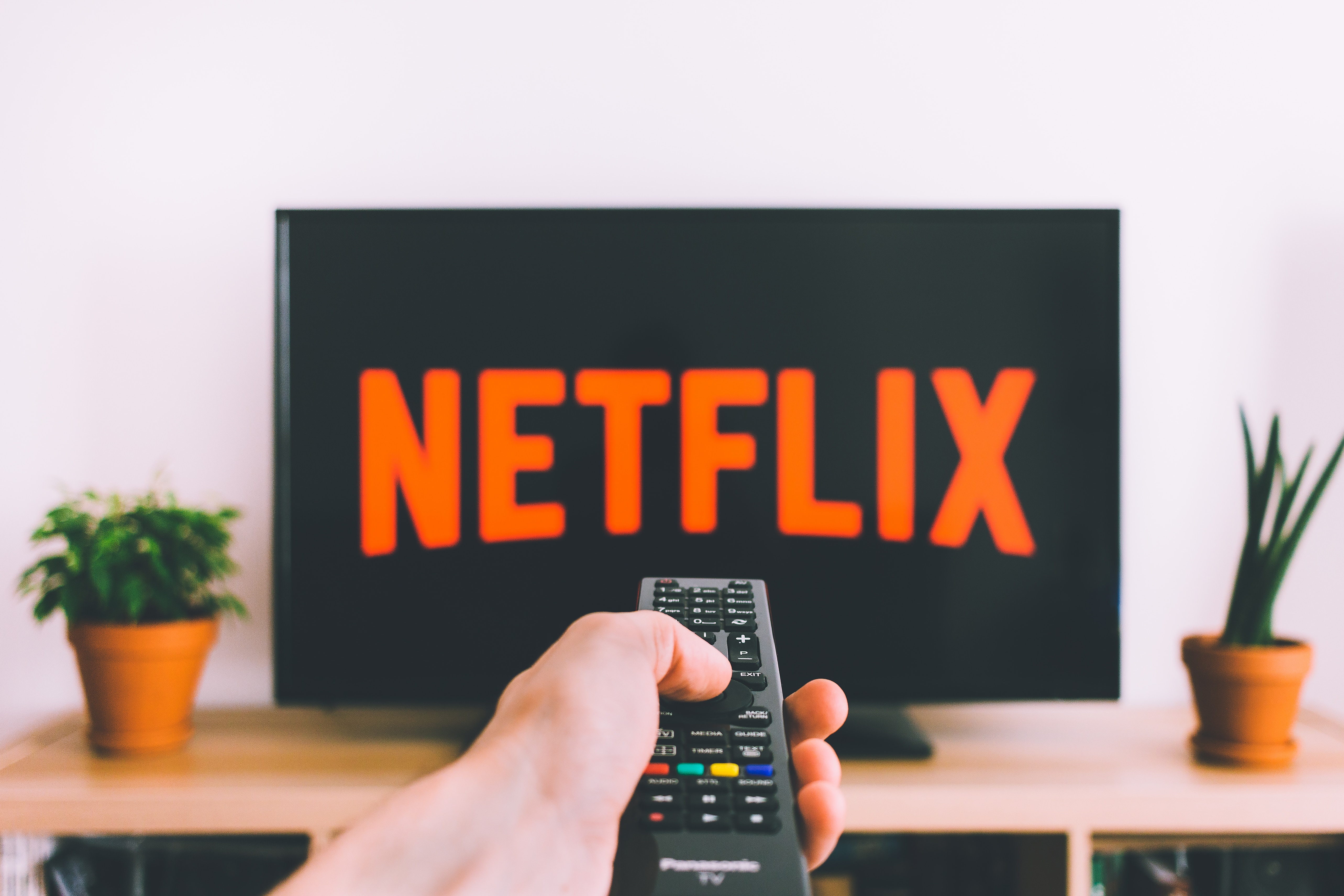 Image Source/Unsplash
Currently, there are three different subscription plans for Netflix, each which will gain you different streaming plans; basic, standard and premium.
Basic Plan – £5.99 per month
This cheapest membership allows one person to watch the streaming service at a time in standard definition.
This is the best option for those not planning on sharing their deets with any family member or friends.
Standard Plan – £8.99 per month
This membership allows viewers to watch on two screens at a time and in HD.  This is great for parents in one room and kids in the other as you can watch two separate shows at the same time.
Premium Plan – £11.99 per month
This premium subscription allows viewers to watch four devices at the same time in ultra HD.
How Can You Save Money?
1. Save up to £72 a year
After a one month free trial, Netflix subscribers are automatically put on the £8.99 a month package. But if you only need one screen, you can swap to the basic membership for £3 less a month.
To do this, just go to 'Account' -> 'Plan Details' -> Change plan.
You can then select the plan you wish to subscribe to.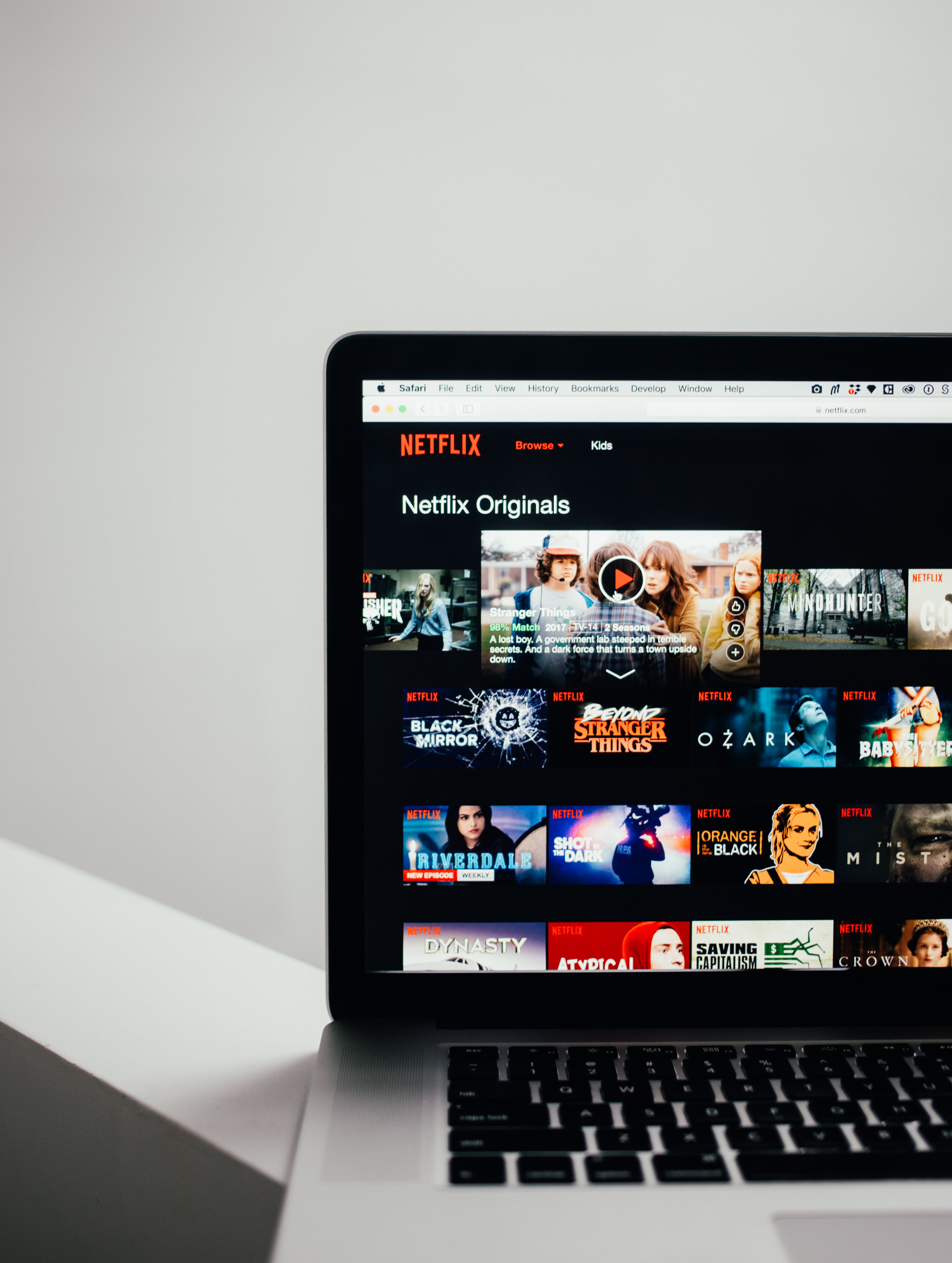 Image Source/Unsplash
2. Split the cost
If you live with other people who watch Netflix, talk to them about sharing an account. This way you can split the cost of one account and save a few pound each. As you can create a separate profile within one account, you don't have to worry about messing up the others watchlist.
It is, however, worth noting that you are not allowed to share an account with someone living in a different house, as stated in Netflix's terms and conditions.
It states:
"The Netflix service and any content viewed through the service are for your personal and non-commercial use only and may not be shared with individuals beyond your household".
Whilst it is against the rules, Netflix have previously commented that it isn't 'obsessed' with enforcing it.
3. Don't get a TV license to watch it
You only need a TV license if you watch live television or if you watch BBC iPlayer live or on catch-up.
Therefore, If you only watch Netflix – or any similar streaming services such as Amazon Prime, ITV Hub etc. – you don't need a TV license.
4. Got Sky Q? Get Netflix for cheaper
If you already have – or are planning to get – Sky Q, then you can get Netflix through the the Sky Q box. If you want both, then you can save up to £7 a month by subscribing through sky.
5. Get it free through your mobile phone provider
Mobile phone companies sometimes offer a free Netflix subscription with a mobile phone contract. If you're changing companies, keep a look out or ask your current provider about the possibilities when renewing.
How To Make The Most Out Of Netflix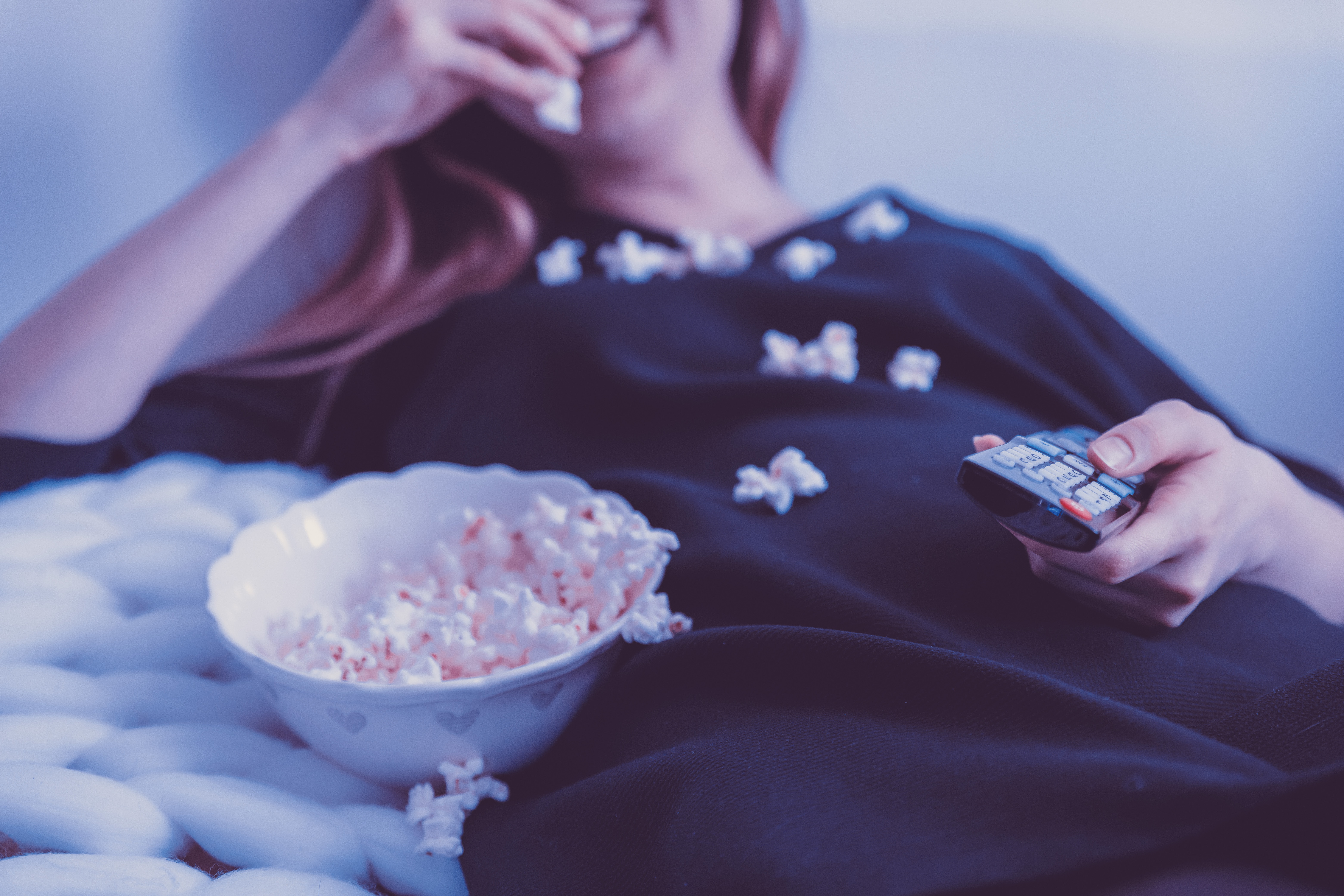 Image Source/Unsplash
Downloads
For those watching Netflix on their mobile devices, there is a download option which allows you to watch your favourite shows even when you are offline.
Not all programmes are available to download but you can browse the options by opening the Netflix app on your phone or device, selecting the 'Downloads' tab. Perfect for long flights.
What Devices Can You Watch Netflix On?
Netflix is accessible on pretty much any screen. This includes, tablets, iPads, TVs and games consoles.
Access The Full Amount Of Shows
As we've said, it's far too easy to spend more time scrolling down Netflix than actually watching the shows.
Netflix's recommendations on the home screen can help assist you with what is similar to your tastes. Yet, it only offers you a limited flavour of what Netflix has to offer.
But there are ways you can unlock everything that Netflix has to offer with just a few simple codes. Netflix have more then 3,000 unique categories and by adding them to the end of this URL (http://www.netflix.com/browse/genre/) you can browse everything within that catalogue.
You can find the codes here.
Be The First To Get New Features
You can choose to get new features before anyone else if you opt in to 'Test Participation' in Account settings. This way, you'll be be the first to get new features when Netflix test them before they make them available to every subscriber.
Normally, these aren't massive changes. But occasionally they'll be revolutionary such as the 'skip intro' button or more recently a shorter countdown before automatically playing the next episode.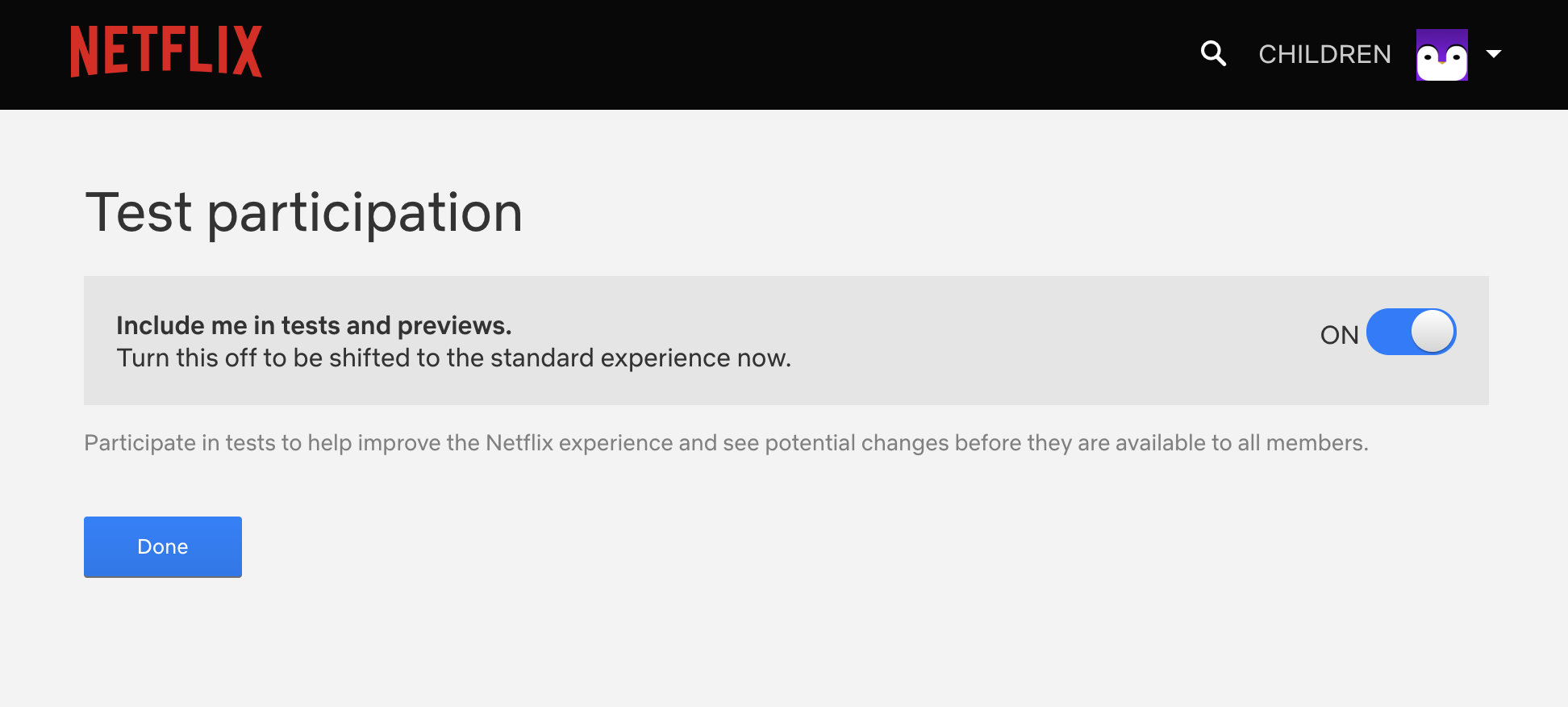 Image Source/Netflix
What Are The Best Netflix Alternatives?
Netflix is the biggest streaming service, but if it isn't the one for you, then there are plenty of other alternatives.
There might be cheaper offers or you might just want to mix up what you're watching. So what is out there?
Amazon Prime
Amazon Prime is another way that viewers can stream films and TV series. The subscription is £5.99 a month, however, it does not include all content on the site; only those labelled Prime.
For the rest, you can rent out an episode, series or film (from £1.89).
You can also pay a little bit more a month to get free one-day delivery on eligible items on Amazon.co.uk.
Now TV
Now TV was launched by Sky and allows you to watch Sky TV without a Sky TV subscription.
With five different categories (films, entertainment, sport, children and reality shows) you can watch it on a computer, smartphone and tablet. You can connect it to the television through a console, HDMI cable, streaming box or Apple TV.
The passes start from £7.99 a month with a Kid's pass (six channels including Nickelodeon and Cartoon Network) at just £3.99 a month.
All 4
You have to sign up to an account but this service completely free. And you don't need a TV license. It has over 70 boxsets including First Dates, Green Wing and Peep Show.