Argos Wardrobes: Store Your Clothes In Affordable Style
If you're in need of a storage solution for your clothes, there's a huge selection of Argos wardrobes for you to choose from. No matter your budget, style or space available, there's an Argos wardrobe for you!
Argos Home Cheval Single Mirrored Wardrobe – £53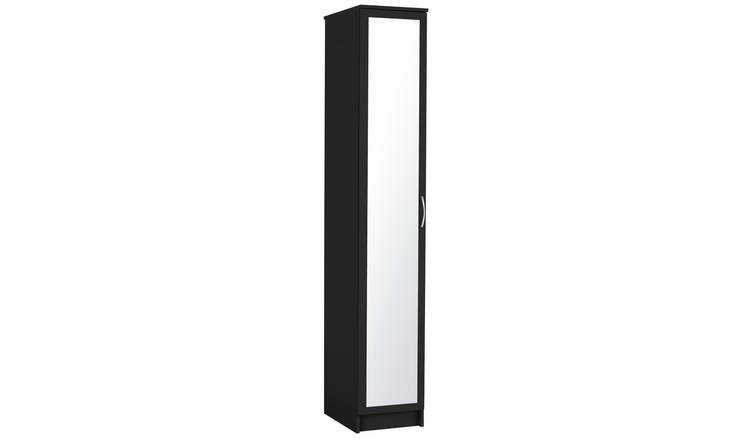 Contemporary and compact, this mirrored wardrobe is ideal for storing clothes when you're short on space. For instance, the it makes up for its lack of width with a generous height. Further to this, you can safely secure the unit to the wall. With both hanging space and shelving, the mirrored door gives the perfect extra touch.
This style is available in black, white or oak-effect. Therefore, you can match with almost any design of bedroom!
Argos Home Osaka 4 Door 4 Drawer Mirror Wardrobe – £400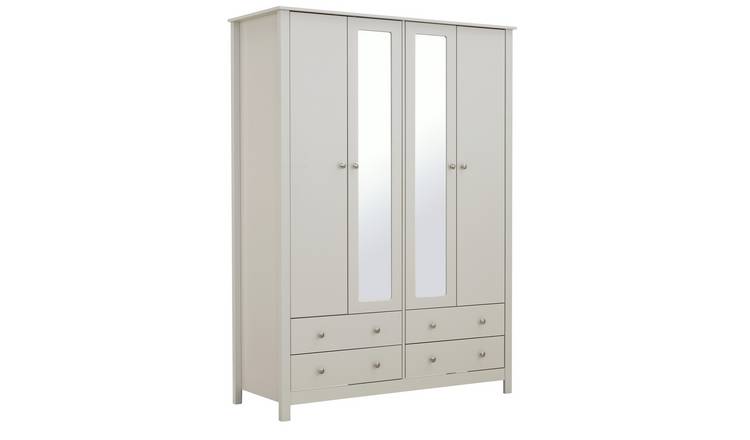 Functional and stylish, this four door wardrobe has storage for the whole family. Firstly, it features a wide hanging rail across the fill length. Secondly, there's a broad shelving section. with four roomy, easy-glide drawers.
Finally, the unit is raised above the ground, so you can easily hoover underneath it when needed. Moreover, you can find this wardrobe in white, black or grey,  perfect for any contemporary style room.
Argos Home Pod 2 Door Short Wardrobe – £72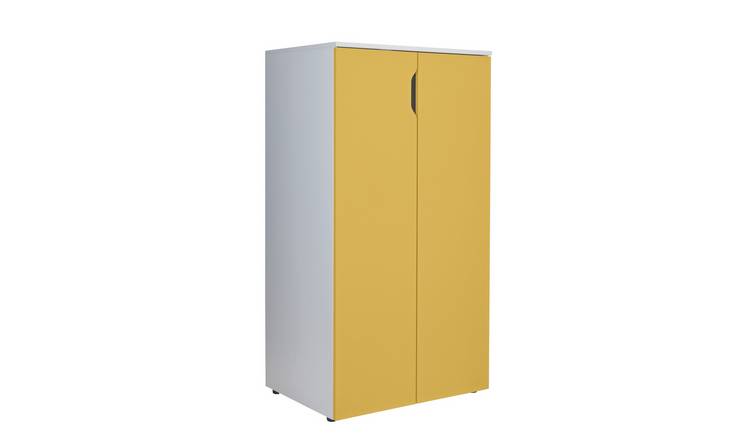 Bring a brilliantly bright note into any bedroom with this colourful children's wardrobe. Ideal for children's bedrooms, there's a moveable hanging rail and extra deep shelf space ideal for clothes, shoes and extra bedding. Further, the smooth cut out handles help keep your room looking cleaning and streamlined. It's also available in a variety of colours, including yellow, blue, oak-effect and white, so there's a style for every kid's bedroom!
Argos Home Holsted Extra Large Wardrobe – £380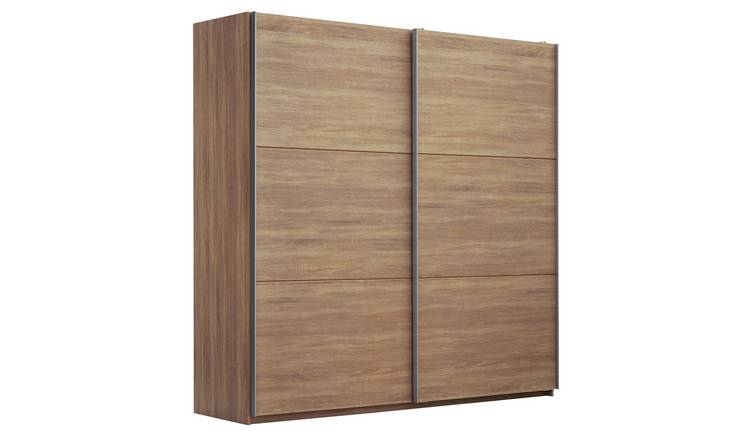 A smooth, modern design, it's hard not to love this stunning sliding wardrobe. Set on smooth metal runners, this unit has a sleek, streamlined style that's as practical as it is fashionable. For instance, its good looks are also designed for those bedrooms that lack the space for swinging doors. With two rails and two shelves, it's amazing how much space is hidden within such a compact Argos wardrobe.
Obaby Single Wardrobe – £179.99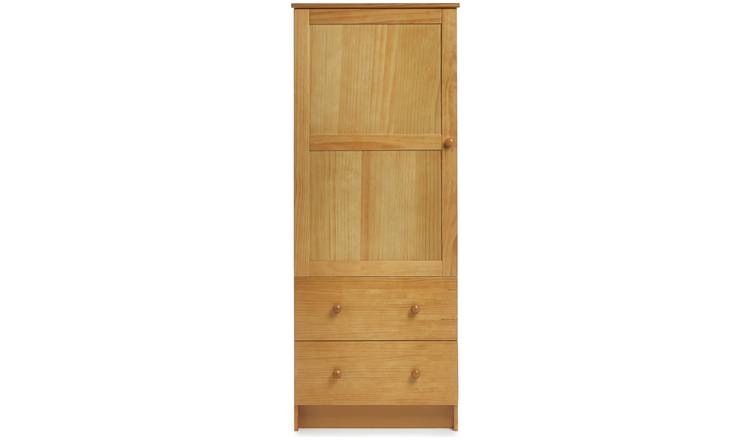 Built to last, the sturdy single wardrobe is real value for money. Firstly, the smooth country pine colour and textures are so on trend. Secondly, the large cupboard space features two strong hanging rails above two generous drawers. Finally, there's a whole range of extra bedroom furniture in the Obaby range, including cots, beds, drawers and more, so you can coordinate to your heart's content.
Sliding Doors and Track with Silver Frame Mirror – £350
Perfect if you're wanting to kit your bedroom storage out and make the most of your space! This mirrored sliding wardrobe kit cleverly allows you to build your own wardrobe simply using an existing alcove. In other words, the three sliding doors and trackset included in the kit mean you can easily them to size and fit into whatever size space you have. Moreover, the doors come with safety-backed glass and anti-jump clips for extra security.
Argos Home Milo Dressing Rail – £90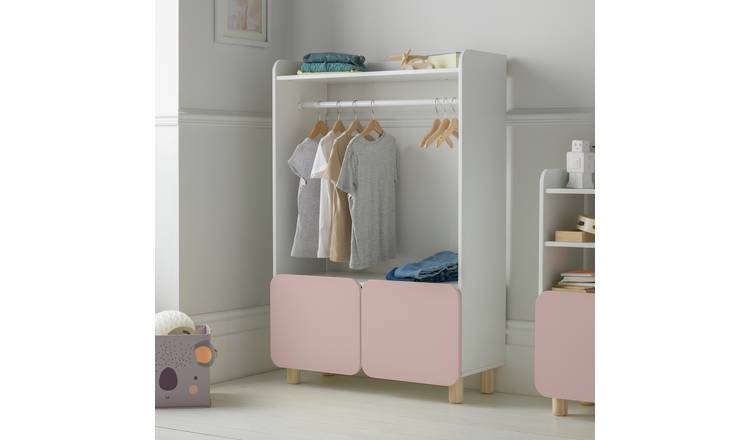 We're in love with this compact children's wardrobe. Firstly, the fresh design makes for a truly cheerful addition to any child's bedroom or nursery. Secondly, the rounded edges and playful styling make for a gorgeous retro vibe. Thirdly, it's a real space saver, with a sturdy rail, top shelf and room for shoes at the bottom to keep all the kid's bits and bobs neat and tidy.
Above all, it's easy to clean, which is essential with messy hands about! Available in pastel pink, pale yellow or cool grey.
Argos Home Cheval Gloss 1Dr Corner Mirrored Wardrobe – £112.50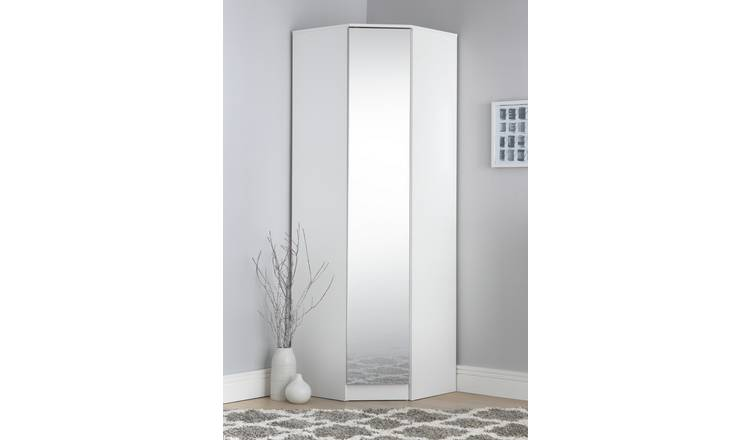 A clever space saver, this stylish corner wardrobe is the ideal addition to any bedroom that's short on space. For instance, it has a deceptively large footprint for plenty of storage in a minimal space. The edge-to-edge mirrored door smoothly opens to reveal a deep space with a shelf and hanging rail. Moreover, there's more wardrobes in this range so you can mix and match with ease.
Argos Home Broadway 4 Dr 4 Drw Wardrobe – £400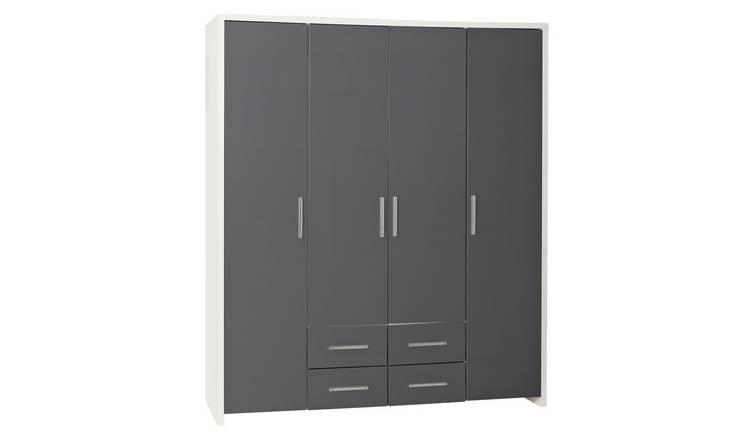 Sophisticated and glamorous, this really is an extra large wardrobe to beat them all. Firstly, there's three spacious hanging sections to keep your clothes highly organised. Secondly, the four compact drawers provide extra storage without taking up precious hanging space. Finally, you can choose between two stunning handle designs (sparkling diamante or sleek polished chrome) for the perfect finish no matter your tastes.
Available in black, white or grey gloss, this wardrobe is designed for the most stylish of bedrooms in need of some serious extra space.
Argos Home Camden 2 Door Wardrobe – £140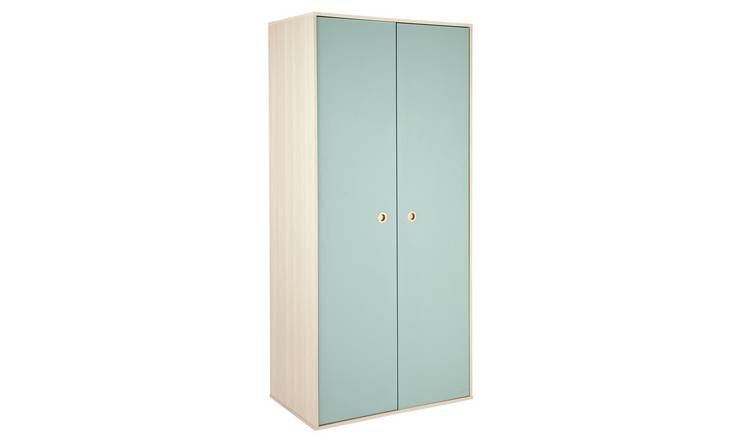 Perfect for lovers of colour and true style, this colourful two door wardrobe comes in a variety of colours to suit any bedroom. For instance, there's a choice of white, blue, pink or grey doors, all ideally matched with acacia wood for a fresh, contemporary finish. Featuring two hanging rails and two cubby holes, it's a handy storage space for children and adults alike.