Undeniably, spring cleaning and redecorating spaces in the home are among the popular activities during the lockdown period. If you are revamping your home, there is a chance that you overlooked one simple element of your bedroom! 
Bedside tables are probably among the first and last things we look at upon waking up and before going to sleep. Bedside tables need to be highly functional, add to the vibe of your bedroom and doesn't lead to clutter in the room. 
With so many options in the Argos bedside table collection, you will be spoilt for choice!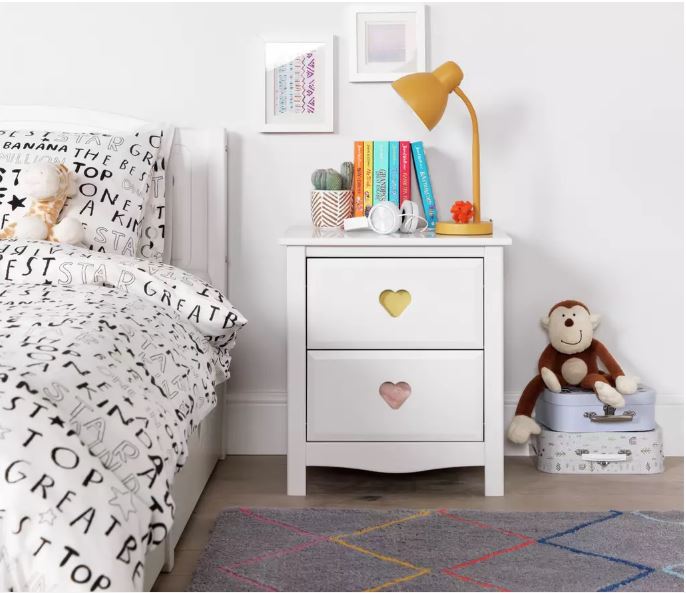 Image Source/Argos
Argos Home Jenson Floating Bedside Table – £40.00
Yes, just like the name suggests Argos Home Jenson floating bedside table creates a floating look. Besides being quirky, this Argos bedside table is also minimalistic and sleek. It is mounted on the wall and will make your room look cool and tidy. 
If you dislike too many furniture crowding the floor space, this bedside table will suit your fancy. 
Fun Fact: You will find it easy to vacuum the floor since the table will be floating! 
Its subtle lip opening and handle-less drawer add to its minimalistic look while the drawer's smooth metal runners make it less creaky and less noisy. It comes in three colours which are white, grey, and oak. Made from FSC certified timber, the drawers are of top quality at an affordable price.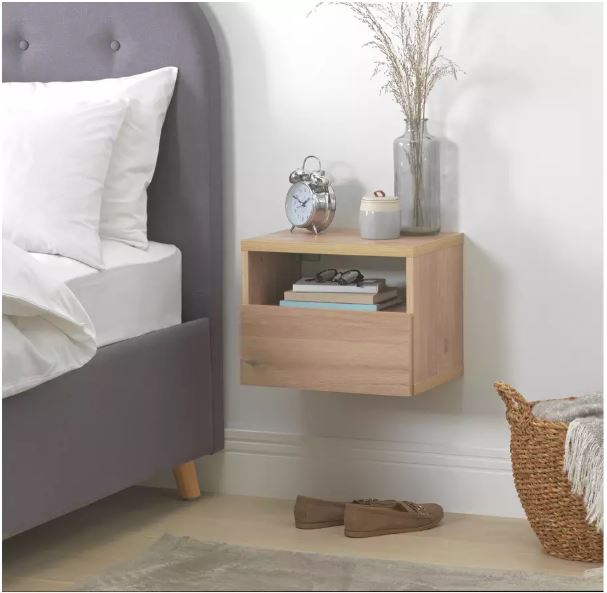 Image Source/Argos
Argos Home Malibu 3 Drawer Bedside Table – £41.00
If you are looking for something modern and spacious, this Argos bedside table is a perfect choice. The three drawers will give you plenty of space to store your bedtime essentials without cluttering the top. 
All you need to do is reach out, pull open the drawers and get what you need without getting out of bed. What's more, the drawers glide easily on metal runners and will not creak and wake your partner up. Metal handles and high-shine chrome finish will give your modern decor a great boost. 
Fun Fact: You can use this as your dressing table and make use of the multiple drawers! 
Argos Home Malibu 3 drawer bedside table comes in white, oak effect, beech effect, black and grey giving you more options to match your bedroom decor.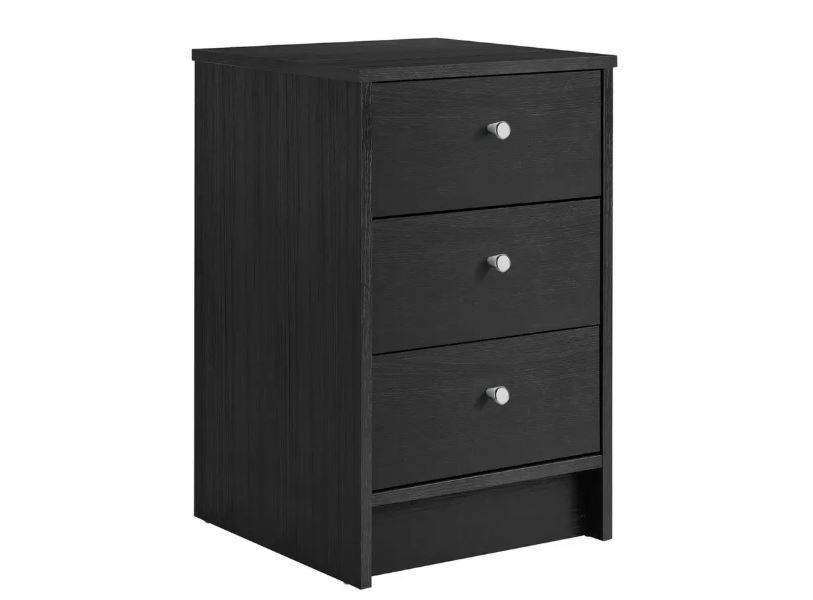 Image Source/Argos
Argos Home Scandinavia White Bedside Chest – £45.00
This Argos bedside table is specially made for your kids. It complies with British and European safety standards which means it has been tested to the latest safety regulations and is perfectly safe for kids to handle every day. 
Designed like a mini cupboard, the bedside table will be able to store kids' essentials such as cuddly toys, books and games. Kids will find it easy to store their things and are highly likely to have fun arranging their things to their liking in the Argos Home Scandinavia white bedside chest. 
Apart from its safety and versatility, this bedside table is also pleasant to look at. With whitewash finish that exudes a bright and fresh look, it will add a natural vibe to your kid's room.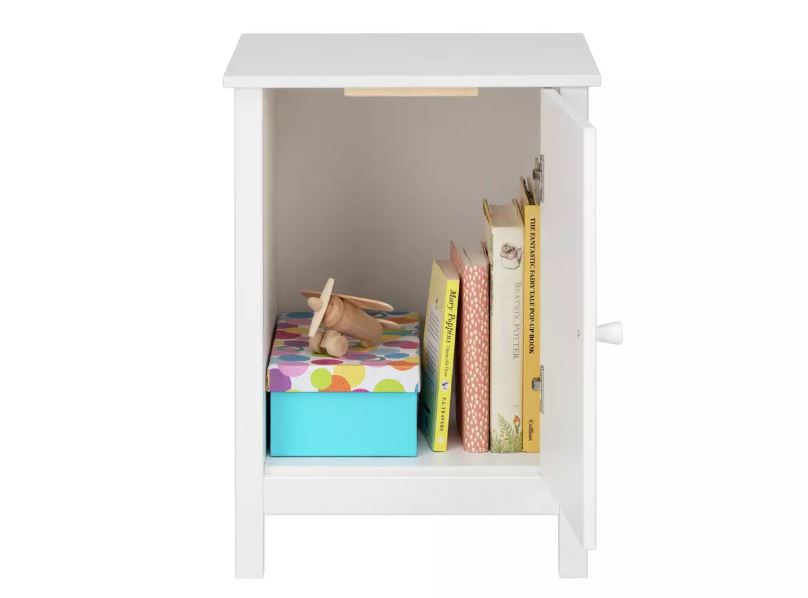 Image Source/Argos
Argos Home Mia 2 Drawer Bedside Table – £60.00
Add more lovely vibes to your room with Argos Home Mia 2 drawer bedside table! With playful cut-out heart handles and decorative bevelled edges, the drawer exudes charm and lovely vibes all over! Undoubtedly, you will be waking up with a smile every morning! 
Apart from lovely looks, the Argos bedside table is also made of solid pine and MDF making it sturdy and high quality. Interestingly, it comes with two deep drawers with easy-glide metal runners. You can fill it with more things and you can use it without even a slight creak! 
As it complies with British and European safety standards, you can safely let your kids use it independently in their own room day in and day out. Let them get a kick out of the cut-out heart handles!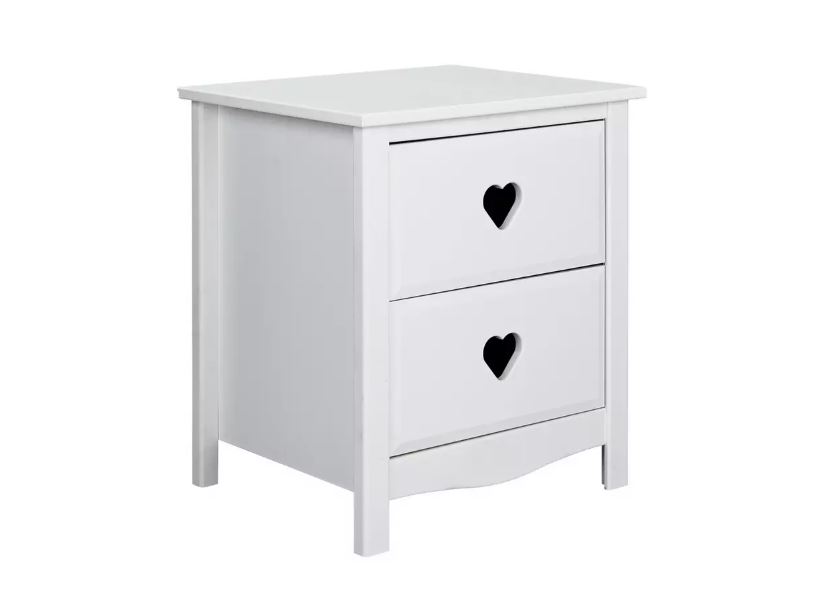 Image Source/Argos
Argos Home Amelie 2 Bedside Tables – £90.00
It is definitely value for your money with Argos Home Amelie 2 bedside tables. Buying two Argos bedside tables separately will cost you more money. On the other hand, grabbing these elegant tables will be a money-saving hack! 
Apart from saving you some bucks, this product exudes elegance and with one on both sides of your bed, your bedroom will get a makeover. The Provence style bedside tables don't only look good, but they are functional and sturdy too. 
Keep your essentials in the drawer and the top mess-free. If you are looking for both function and looks, you have found your match and it's time to bring these home!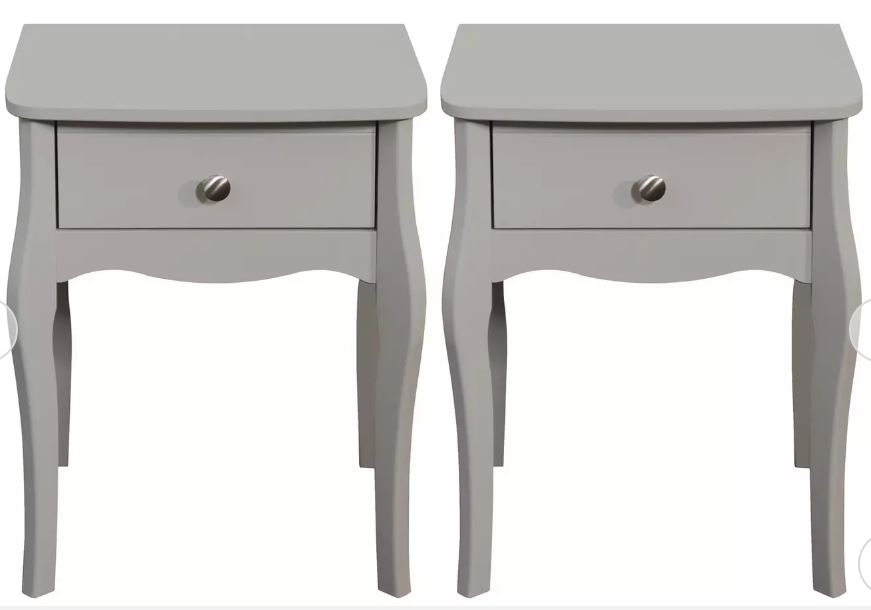 Image Source/Argos
You Can Get Your Argos Bedside Table Without Leaving Your Home! 
Argos is safely delivering their products to customer's doorsteps. Worry not, they are following all the government guidelines to ensure safety at all times. 
According to Argos, 
"Following government guidelines, we are now able to safely deliver large items to your doorstep. Click here for more details."

"Argos stores in Sainsbury's supermarkets are also open, for the collection of pre-paid online orders. We would encourage you to order items for home delivery and to only collect whilst doing your essential food shopping at Sainsbury's."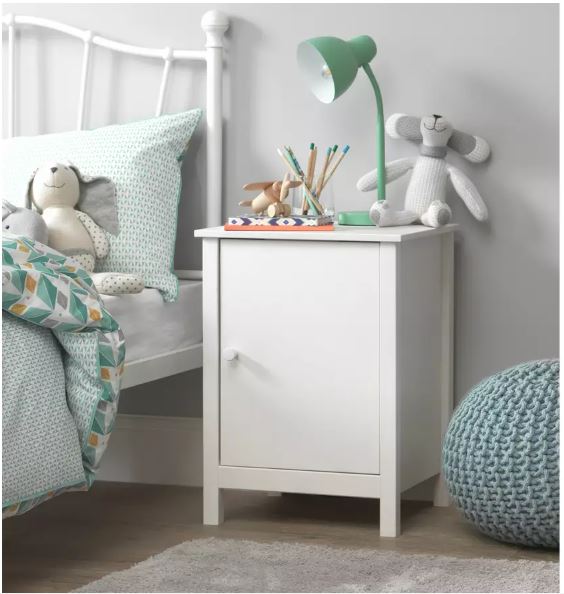 Image Source/Argos
Argos Bedside Table: How To Make An Online Purchase? 
You can get hold of your favourite Argos bedside table in just a few steps. Here's how: 
First, visit Argos' website and be ready to spend a lot of time browsing through amazing home collections. 

Head to Argos bedside table collections and choose the bedside tables that you like the most! 

Add the items to your basket, review, and enter to select to pay. 

Make your payment and get ready for your big delivery!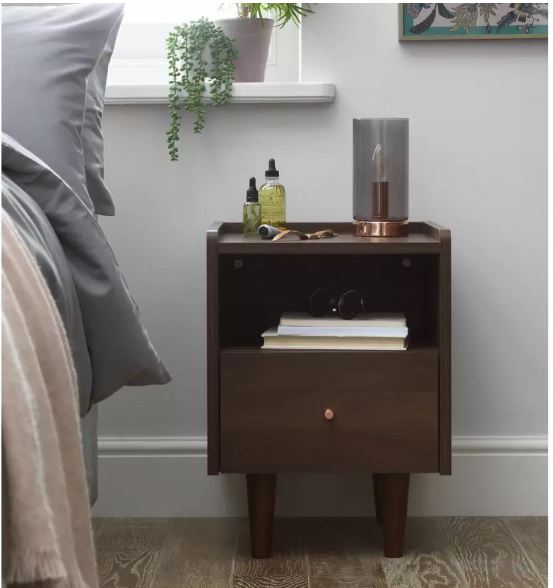 Image Source/Argos
If you are on a home organising spree, you should definitely take a look at Argos Drawers, Argos Shelves, and Argos Cabin Bed too. 
For more info about Argos products, 
"Click here for our latest updates on our stores, website, and contact centre. Thank you for your continued patience and support."