What Is Jonathan Ross Net Worth? And His Most Controversial Moments
Jonathan Ross' net worth has gone up and up since he began his broadcasting career over three decades ago.
One of the UK's most notable TV presenters and talk show hosts, 'Wossy' was made an office of the Order of the British Empire (OBE) for his TV and radio work and is thought be to be one of the highest paid presenters in the UK.
Born in St Pancras, London, England on 17th November 1960, Jonathan started off his television career as a programme researcher before going on to make his presenting debut for Channel 4's The Last Resort with Jonathan Ross back in 1987.
He has also made a name for himself for famously putting his foot in it during interviews, deemed an 'irreverent approach' by the BBC. Jonathan has found himself at the wrath of critics many times for his flippant comments and how could we ever forget 'Sachsgate'? But we'll come to that later.
When broadcast banter turns into a media frenzy, Jonathan Stephen Ross OBE knows this better than anyone! Time to delve into the TV personality's most memorable moments.
'It's not whether you win or lose, it's how many people remember you when you die.'
View this post on Instagram
Image Source: /Instagram @mewossy
What Is Jonathan Ross Net Worth?
His net worth is an estimated £28 million ($35 million).
With three BAFTA awards under his belt, Jonathan Ross was ranked as the highest paid television personality in Britain when his contract with the BBC was renewed in 2007 until 2010 for a whopping £18 million in total. In 2010, the Radio Times ranked him as the most powerful person in British radio.
The TV personality has become a household name in the UK but often finds himself in the media for an unworthy cause…usually due to some unfortunate, non-PC comments…
It's time to count down some of the biggest controversial Wossy moments!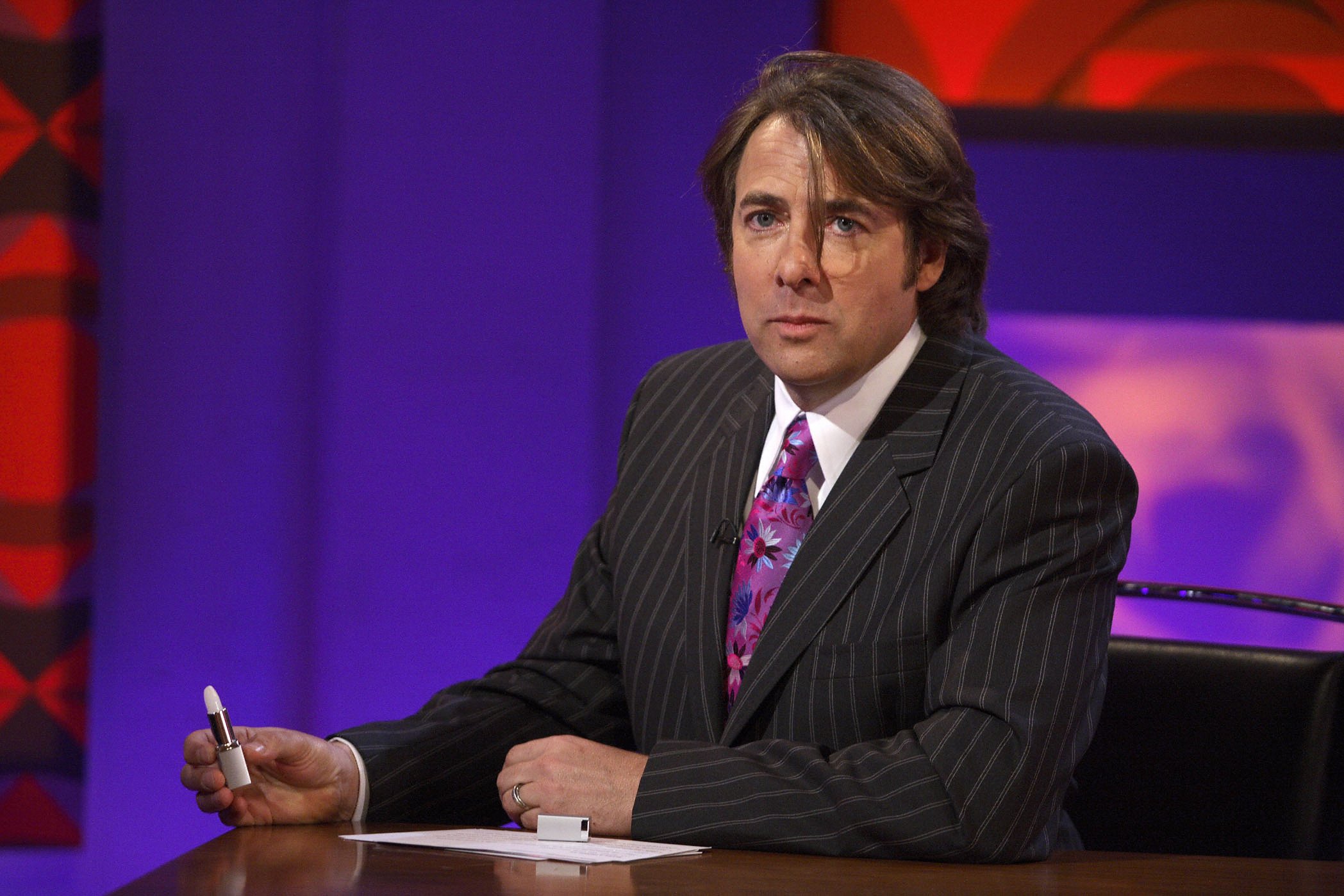 Image Source: /What's on TV
5. The BBC Contract
Jonathan alongside several other BBC personalities, had his salary information leaked to the tabloids by an unidentified BBC mole. It comes to light that the presenter earns a figure of £530,000 a year for hosting his radio 2 show.
He later implied that the figure had been exaggerated.
4. Interviewing David Cameron
In 2006, Jonathan comes under fire for an inappropriate line of questioning during an interview with ex-Prime Minister David Cameron. Appearing on his show Friday Night with Jonathan Ross, Jonathan asked the PM multiple questions regarding former Prime Minister Margaret Thatcher.
The BBC was bombarded with complains after the question 'Did or did you not have a w*** thinking of Margaret Thatcher?' After being defended publicly by the BBC, no action was taken but the interview has been banned from repeat showings.
Image Source: /Mirror
3. The '1,000 journalists' Comment
In 2007, Jonathan put his foot in it again after making a joke at the British Comedy Awards that he was 'apparently worth 1,000 journalists'. The comment couldn't have come at a worse time after the BBC announced plans to cut more than 2,000 jobs.
The National Union of Journalists called the quip 'obscene'. Jonathan came to his defence, claiming that his comment had been taken out of context.
View this post on Instagram
Image Source: /Instagram @mewossy
He said:
'You know where that came from? The newspapers. After the fee was announced, they said, "The BBC says he's worth 1,000 journalists", so on the Comedy Awards I made a joke that began, "Apparently I'm worth 1,000 journalists according to the newspapers." Every time it's quoted, is the word 'apparently' ever used? Which does change the meaning somewhat.'
It goes to show you shouldn't believe everything you read!
2. The Sexist Comments To Gwyneth Paltrow
In 2008, Jonathan's interview with gorgeous Hollywood A-lister Gwyneth Paltrow had 'breached editorial guidelines'. The Presenter was criticised for using bad and offensive language, including telling Gwyneth that he would 'f*ck her'.
The BBC Trust and BBC management were at loggerheads over the ordeal with the BBC management once again defending Jonathan and that the episode should be broadcast uncensored. The BBC Trust argued that the comment was 'gratuitous and unnecessarily offensive'.
Image Source: /Instagram @gwynethpaltrow
1. 'Sachsgate'
The ultimate controversy came with a dangerous combo of Ross and Russ… Appearing as a guest on Russell Brand's BBC radio show, The Russell Brand Show, Jonathan took things too far this time. During the BBC 6 music radio show, Russell and Jonathan left a string of lewd voicemail messages to 78-year-old actor Andrew Sachs, regarding his granddaughter Georgina Baillie.
What followed was monumental criticism and complaints from listeners. Russell Brand ended up resigning from the BBC as a result and Jonathan was suspended with no pay for twelve weeks. The BBC even got fined £150,000 for breaking Britain's broadcast regulator by airing the calls.
Video Source: /YouTube
The BBC later revealed a statement saying:
'The BBC has since taken comprehensive action to deal with what were unacceptable failures in editorial judgement and compliance which led to the broadcast.'
Jonathan returned with a new series of Friday Night with Jonathan Ross in January 2009.