Argos Cushions: Time To Interior Design Your Home
Spending so much time at home, we want to make our living space as nice as possible. Luckily for us, Argos cushions are here to save the day. From the bedroom to the living room, make the most of your living space with a variety of options for any style. From minimalistic to modern to colourful, Argos have the perfect selection to transform your home. Plus, starting from just £4, there is something for every budget! Here are some of our favourites.
Argos Home Bee Cushion – £12.00
This bee cushion will brighten up any cushion with its chic and modern design. Whether you're looking to add a bit of added comfort or adding a bit of style to your home, this minimalist bee pattern will add some flair and personality to your living room.
A fully sewn and stuffed cover with a zip fastening, this cover is also easily machine washable.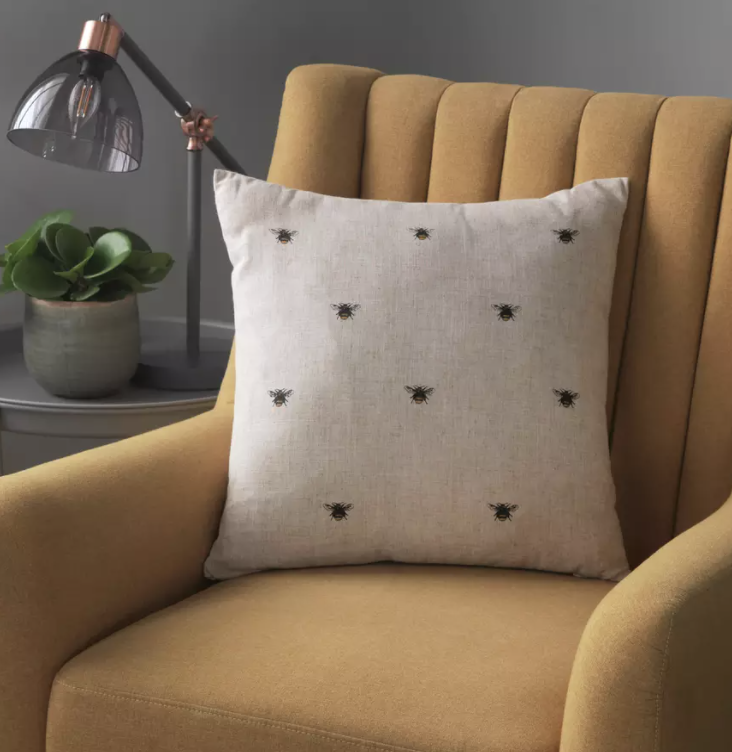 Image Source/Argos
Argos Home Elephant Cushion – £10
This statement piece will impress all the guests and is a serious standout addition to any room. With decadent piping and tasselled corners, this is a very glamorous touch. Not only does it make the perfect standalone accessory, there are also matching curtains available to tie the whole space together.
In case of any spills, the cover is removable and is both washing machine and tumble dryer-friendly.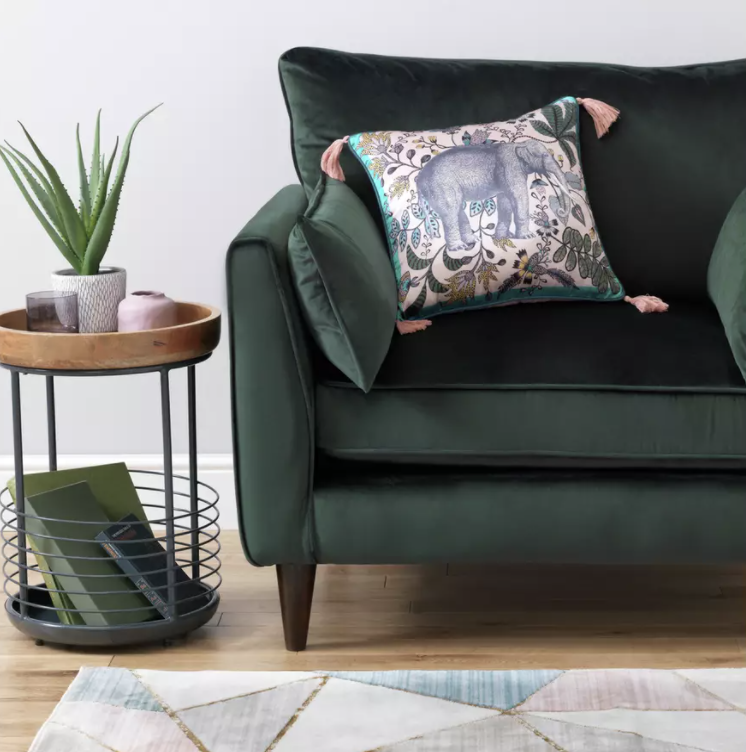 Image Source/Argos
Argos Home Traditional Brushed Check Cushion – Blue –
£12
This check cushion is the perfect way to add a little cosiness into any home as it is picturesque, plump and super soft. This Argos cushion is perfect on its own or as an accessory in to the matching curtains that are also available.
With a stuffed cushion included, the cushion cover can be unzipped and taken off to freshen up in the washing machine.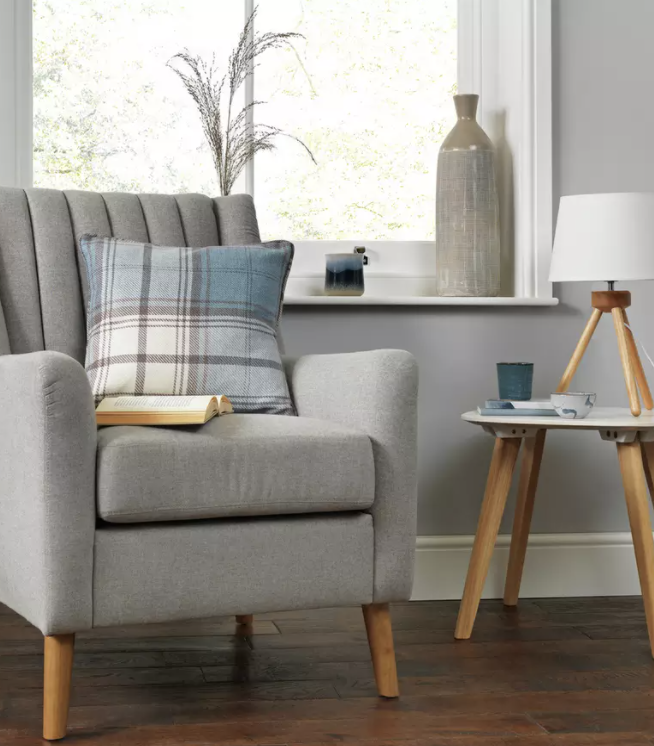 Image Source/Argos
Argos Home Global Diamond Cushion – Black – £14
This stylish Global Diamond Cushion is a bold and eye catching addition to any room. With a rich, rough weave, this geometric black and white diamond pattern has a plain black underside.  This monochrome contemporary cushion will match perfectly with block colours such as mustards, blues and reds.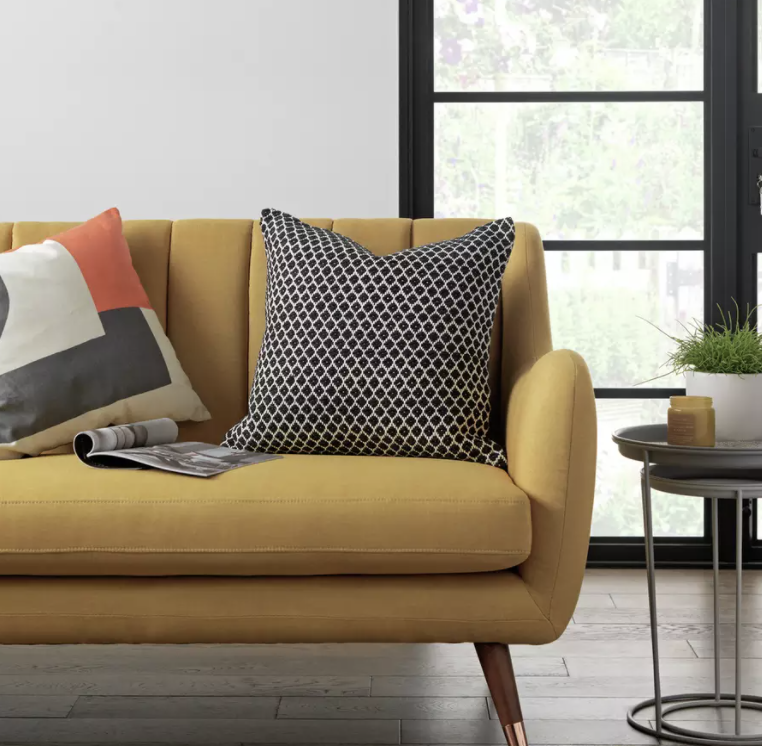 Image Source/Argos
Part of the Family Dog Cushion – £4
This dog cushion is perfect for all those pet lovers out there. Simple but effective, this cushion has cute canine characters each with their own unique style. With blue piping and a vibrant blue underside, this will fit perfectly into any living room.
For all the animal lovers out there or for those looking to give a present to one, this is an absolute steal as it is now half price.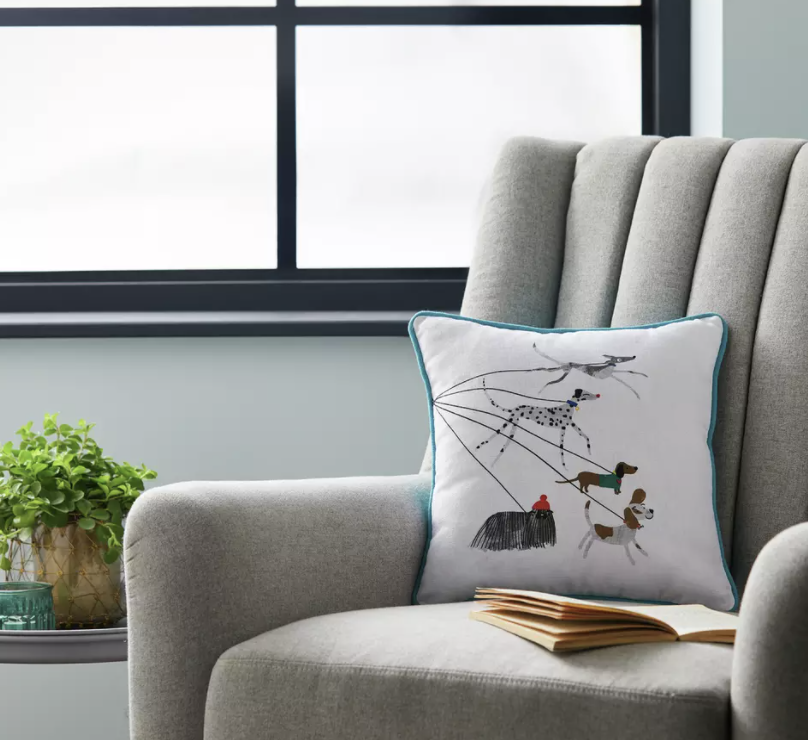 Image Source/Argos
Habitat Topsy Elephant Pattern Cushion – Yellow – £15
This eye-catching Topsy yellow elephant patterned cushion will add a playful and vibrant feel to your room. Whether you're adding a pop of colour or accessorising an already colourful room, this cushion is an ideal addition. The cotton cushion includes a filled pad and is priced at just £15.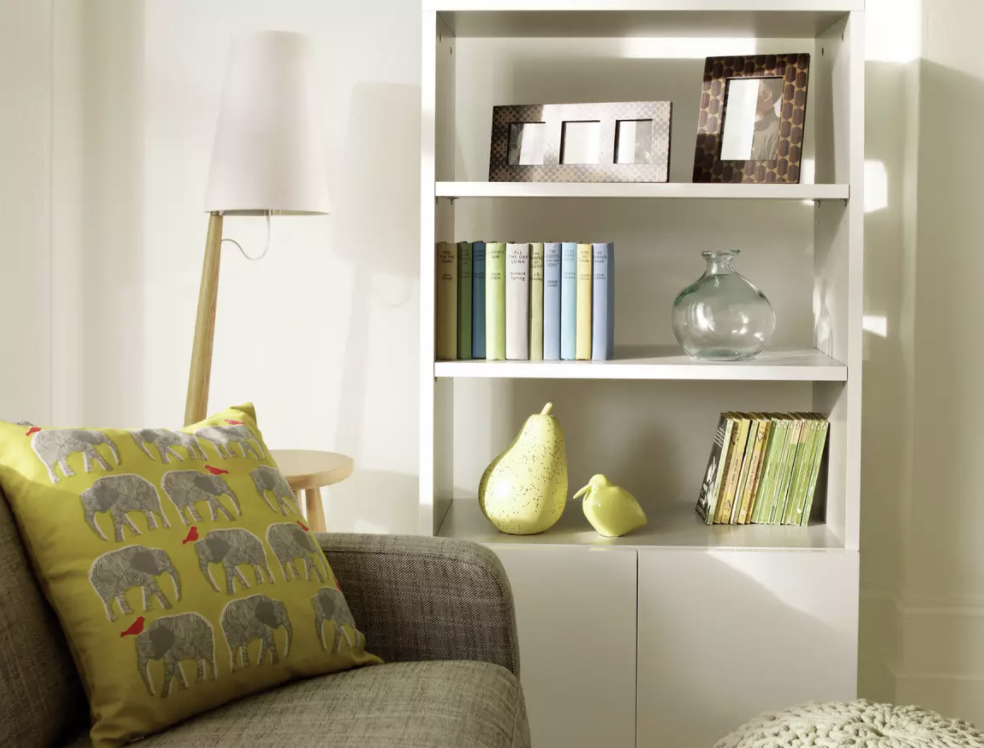 Image Source/Argos
Habitat Miro Cushion – £15
This cushion is designed by Habitat with a bright multi-coloured pattern and graphic, abstract design. Perfect for adding a pop of colour to any sofa.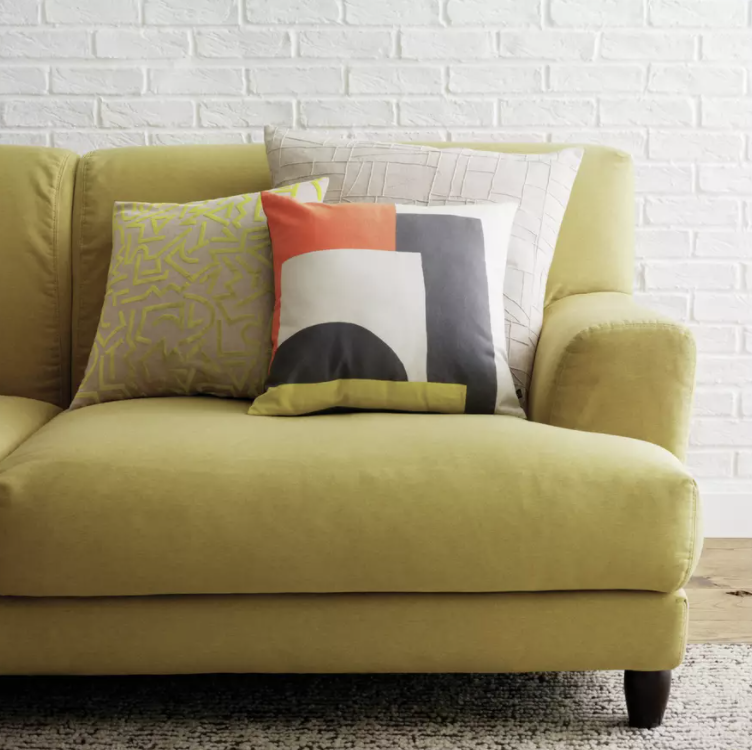 Image Source/Argos
During the current pandemic, standalone Argos stores are closed. However, you can still shop online.
You can explore the whole range, add to your basket, review and enter to select to pay. Your items will be delivered straight to your home.
The website explains:
"You can click here for our latest updates on our stores, website and contact centre. Thank you for your continued patience and support."