Dev Griffin: Who Is The Man Behind The Microphone?
By Emma Moylan
3 years ago
Dev Griffin: Who Is The Man Behind The Microphone?
British radio presenter and actor, Dev Griffin, is a household name but just who is the man behind the microphone?

We know he was (wrongly) booted off Strictly Come Dancing 2019 in the third week, up against Viscountess Emma Weymouth.

But just who is this familiar face? Where did he start off? And does he have a partner?

Where Did He Grow Up?
Dev
Griffin grew up in Hackney, London. Him and his twin sister are the youngest of four siblings born to an Irish mother and a Jamaican father. Born in 1984, Dev is now 35 years old.
He attended the Ravenscroft School and the after-school drama club which is where he met his future co-host
Reggie Yates
.
Dev rarely talks about his private life and it is unknown whether he has a partner.


Image Source/Instagram
Career
Dev kickstarted his career on the pirate radio station Freek FM which specialised in
garage
and jungle.
Dev went by name DJ Devstar and co-presented with Reggie Yates who went by the moniker MC Nobizzi.
In 2002, Dev then managed to land a job alongside Reggie, Fearne Cotton and Nev the Bear, co-presenting the children's TV show
Smile.
Dev spent a year on the show before leaving to focus on his radio career.
Joining the Saturday afternoon show on BBC Radio 1Xtra in 2002 alongside Reggie Yates, the pair presented
The Lowdown with Reg and Dev on Saturday afternoons.
He remained on the show until 2007 when he became presenter of the weekday early morning show on BBC Radio 1.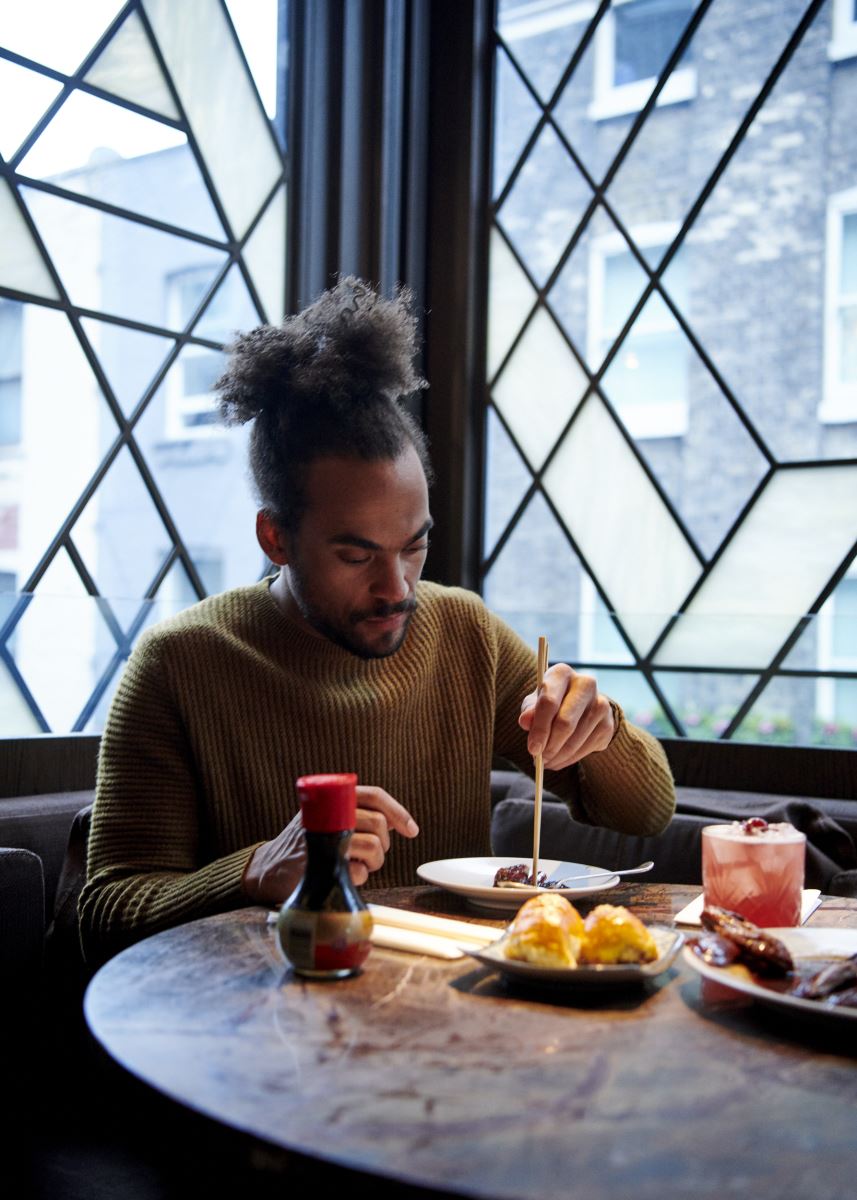 Image Source/ThisIsSoho
He has also regularly sat in for Nick Grimshaw on
The Radio 1 Breakfast Show
, the Scott Mills show and the Greg James show when they are away.
Strictly Come Dancing
In 2019, Dev Griffin took part in the seventeenth season of
Strictly Come Dancing,
being partnered with Diane Buswell.
Speaking about joining Strictly, Dev said:
"I just can't believe I'm doing Strictly, it just doesn't feel real yet! It's going to be so much fun, but just to be clear, I'm not doing this to take part, I'm totally in it to win it! I can't wait to meet my partner and start practicing."
His dancing experience?
"In 1996, I entered a dance competition at the Pontings holiday park. I tried my very best. I think I danced to…I'm going to say it was MC Hammers 'Can't Touch This'. I came second..."

"I swore retribution. As I walked away from those Redcoats, Jordan, I said one day, one day, I'm going to take part in a dance competition, I'm going to get really good and you will rue the day you slighted me!"
On the show, he dazzled crowds with his moves, most notably with his couple's choice routine
Friend Like Me
from Aladdin.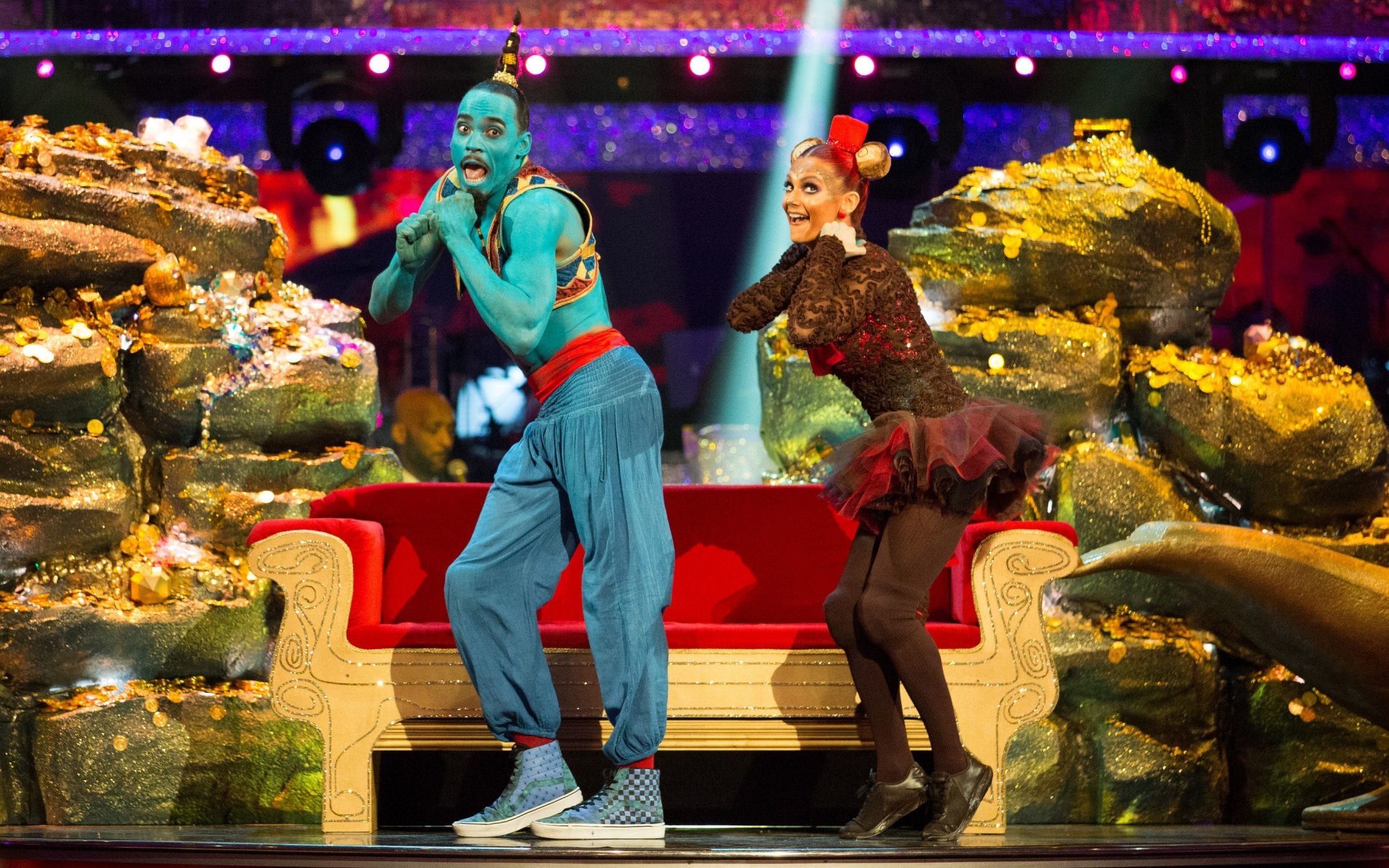 Image Source/Telegraph
But in a shock exit, Dev and Diane became the third couple to be kicked off the show.
Dancer, Diane, took to Instagram to say:
"My heart is broken. This guy had so much to give and worked sooooo hard.

"I'm so sorry your journey was cut short, you have done me so proud, every week you would say you just didn't want to let me down!"(sic)

The dancer added: "Dev you sooo didn't you were a dream to teach and you were turning into such a great dancer.

"Thank you so much for everything."(sic)
It was Kelvin Fletcher who went on to take the glitterball trophy.
SAS: Who Dares Wins
In 2019, Dev took part in SAS Who Dares Wins for Stand Up To Cancer.
The radio DJ quit the show after he endured four hours of torturous interrogation in a challenge.
Speaking after the experience, he said:
"I haven't cried for 15 years about anything. But I just felt so alone. Is it over?"


Image Source/Instagram