Rylan Clark Height And Why It's A Problem
By Tharmini Kenas
3 years ago
Rylan Clark Height And Why It's A Problem
Rylan Clark-Neal has presented in many TV shows. Being an English TV personality, voiceover narrator, singer and a model, he is well-known for his talents and also looks.

However, Rylan Clark's height stands out above all. And he might have a little problem with it!

More about Rylan Clark's height, his TV ventures, awards and nominations.

First Things First, Rylan Clark's Height And His Problem With It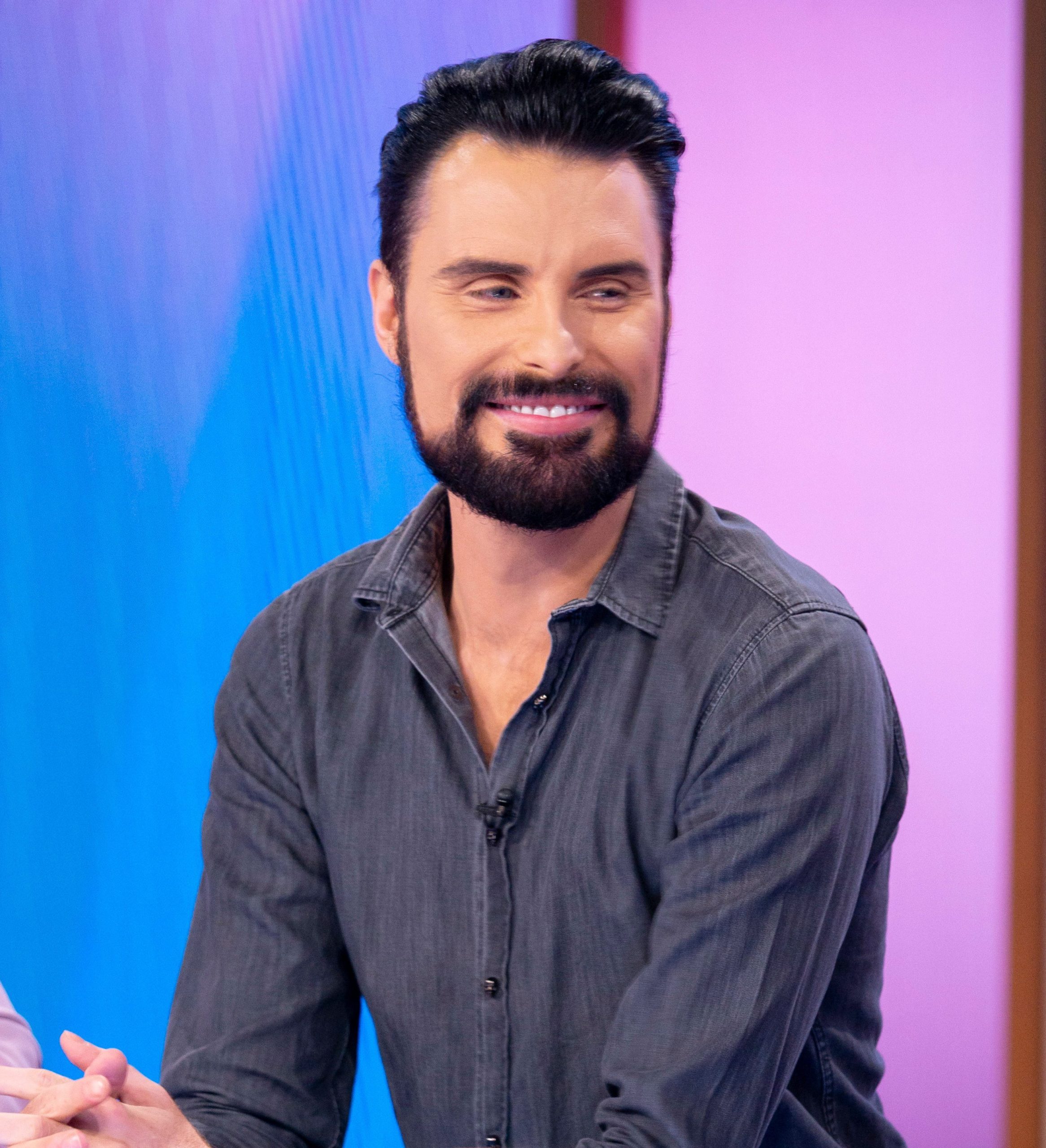 Image Source/The Sun
Rylan Clark's height is a whopping 6ft 4inches.
And why is that a problem for him?
In an interview, he revealed that anonymity would be something that will improve his life.
"I am not being ungrateful, and I love meeting people, but being 6 ft 4, with big teeth and a beard – there's no hiding."
There are also moments when fans approach him with comments like this,
"They're always surprised by how tall I am. And they often say, 'Oh, you're much better looking in real life,' which is a bit of a backhanded compliment. Does that mean I look like a freak on TV?"
Rylan Clark's Height Is Also An Amusement In TV Shows
Source/YouTube
To be fair to him, while his height certainly adds to his charming looks, it has been picked up as a subject matter in many shows.
Like this time when he was filling in for Holly Willoughby on
This Morning
and presented with
Phillip Schofield
.
Apparently, viewers noticed how tall he is compared to Phillip.
As a matter of fact, Rylan is seven inches taller than Phillip and a foot taller than Holly!
In another episode of
This Morning
that he co-hosted with
Geri Horner
, height once again became a point of discussion.
Source/YouTube
However, This Time It Was Rylan Who Started It...
He asked the audience to take note of the difference in their heights. And the audience, sure did!
"LOL at the height difference of @Rylan and @GeriHalliwell on This Morning."

"Can't believe the comparison there."

"Lol the height difference between @Rylan and @GeriHalliwell! Too funny :)"

"Rylan should be the 6th Spice Girl."
Fun Fact: Geri is 5ft 2inches while Rylan Clark's height is 6ft 4inches.
Moving On To Rylan's TV Endeavours…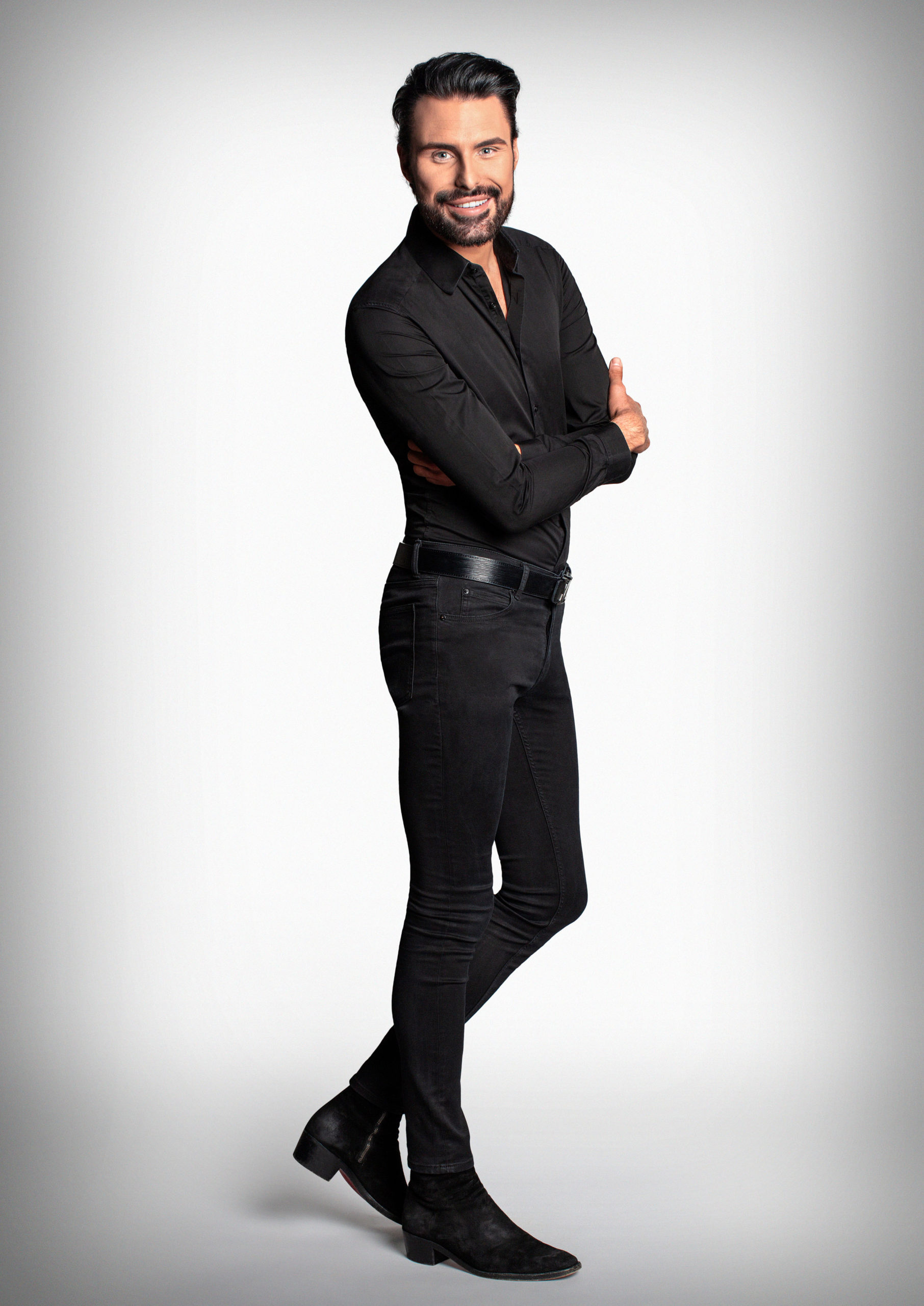 Image Source/The Irish Sun
Born in 1988 in Stepney, East London, Rylan started his career as a model when he was just 16 years old. He even appeared on Sky Living show
Signed by Katie Price
and came second.
Unfortunately, in 2007, he almost got into
Big Brother 8
but narrowly missed it!
"The day I was going in, it got taken away from me because it got leaked to the press. It was devastating."
Fast forward a few years, he was
The X Factor
contestant where he made it till the quarter finals stage.
In 2013, Rylan got his redemption when he got into
Celebrity Big Brother
.
Competing with Neil "Razor" Ruddock, Claire Richards, Ryan Moloney, and Heidi Montag and Spencer Pratt in the finals, Rylan emerged the winner of the show!
Apparently, he broke down after the announcement! Well, a sweet redemption indeed!
Hold On, Celebrity Big Brother Gave Him More Than A Sweet Redemption And Victory!
Source/YouTube
From shining the spotlight on him to guiding him to love,
Celebrity
Big Brother
has drastically changed his life.
"It was an opportunity for the public to see the person behind the character I had created on X Factor.

"I won Big Brother, I then got asked to host Big Brother's Bit On The Side. It gave me a career. It then gave me my husband and gave me the life I have now.

"Without BB I don't think any of this would have happened. It was the best apprenticeship I could have asked for."
An In-Demand TV Presenter
Source/YouTube
Rylan Clark has been a consistent
This Morning
presenter since 2014. He has presented with other very popular household names such as
Ruth Langsford
, Lorraine Kelly, Dan Neal (his husband), Alison Hammond,
Amanda Holden
, and
Eamonn Holmes
, among many others.
Rylan Clark had also participated in
Celebrity MasterChef.
What's more, he reached the finals! Looks like he is a man of many hidden talents!
Remarkably, the list goes on and on. From presenting at
Supermarket Sweep, Strictly Come Dancing: It Takes Two, The One Show
, and
The Xtra Factor Live shows
, Rylan is all set for a more fabulous career this year!
The Talent Powerhouse Has Also Won Numerous Awards…


His ventures as a TV presenter has been greatly rewarding as his talents brought him numerous awards.
In 2015, he won The Telegraph's
LGBT Celebrity of the Year
award.
Amazingly, he was nominated for the
Best Presenter
category in the National Television Award in 2016 and 2017.
Fun Fact: Both the years, he lost to one of the most seen faces in the British television, Ant and Dec!
Interestingly, Rylan's own chat show
Up Late with Rylan
was nominated for a TV Choice Award in 2016.


In the same year, his debut autobiography
The Life of Rylan
was named The Sunday Times No.1 best seller!
Phew...That's quite an impressive list considering he has not been long in the television industry.
Rylan Clark-Neal And His Family…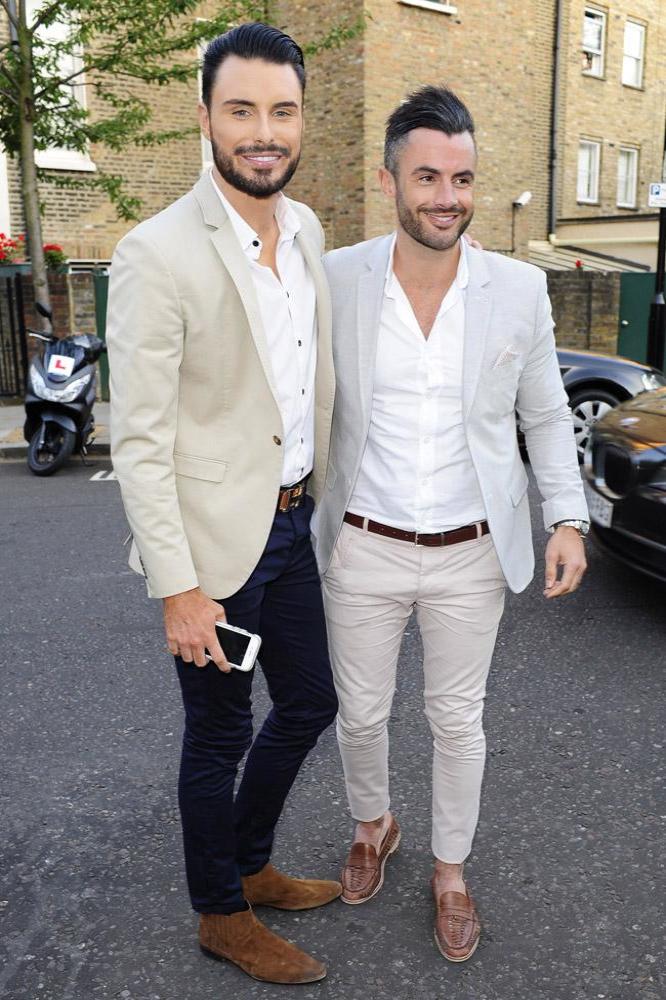 Image Source/Female First
In 2015, Rylan married
Dan Neal
, a former police officer who was also a
Big Brother
contestant. They are now living together with Dan's son, Cameron who is 19 years old.
Naturally, Rylan had a taste of parenting with his little family.
"It's the same as being a normal dad. He rinses me dry, I slap him about when he's naughty... no, I don't, obviously...but it's the same as being a biological dad.

"He lives with us. I moan at him to clean up, he cleans up...he cuts the grass, I give him some money...it's just very normal."

"I don't like to talk about sex with Cameron, but I can. But I do warn him – if you make me a grandad at 30, I'll cut it off."
Looks like Rylan wouldn't be needing any help at all!
Believe It Or Not, He Had His Fair Share Of Embarrassing Moments On TV...


He mixed up two vastly different topics while answering an interview question!
"In 2013, I had to do The Wright Stuff with about an hour's sleep. I was asked, 'What do you make of the situation in Mali?' and I said, 'Well, I've not seen the film but I know the dog dies in the end."

"They were talking about the civil war, and the whole audience took an inward breath. I thought, 'Should I not have revealed the end of the film?'."
He confused it with Jennifer Aniston's
Marley And Me
!
Rylan Took A Break From Work To Take Care Of His Mental Health…


A few years back, Rylan took a break from hosting
This Morning
for the sake of his mental health. He had been working crazy hours on multiple jobs and it started taking a toll on his mental health.
"Some have said I'm having a baby, ­getting divorced and terminally ill. I just needed a break for my head, for my body, for my peace of mind.

"'I just needed a little break from working three, four, five jobs. That's all. I don't get holidays, I'm self-employed.

"That's a really big risk for anyone in telly. There's always 100 people that are ready to do your job - but I needed to do it."
Fortunately, he was back healthier and zestier than before!