Charlotte Crosby Instagram: Behind The Scenes
Charlotte Crosby's Instagram has been one of the most viewed and talked about in the reality industry, since she entered it back in 2011.
Sharing pretty much everything from her relationships to her weight loss journey, she's known for her honesty and openness when it comes to social media- perhaps a little too open sometimes.
It's no surprise really, given how her career and popularity began- on a reality show which relies on its cast to share everything from arguments to their sex life. So, you could argue that Charlotte's actually a lot more reserved, if you will, than she was in her younger days.
View this post on Instagram
Image Source/ Instagram 
She still likes to flaunt her enviable figure across her social media, usually in clothing that she's promoting- can we blame her though? If we were all raking in the amount of money she was off one post, we'd all be at it.
Reality TV Queen
Charlotte's career is the definition of 'fingers in all the pies', having starred in pretty much every reality show that ever came out of the UK, and now most recently, having competed in the Australian version of 'I'm A Celeb'.
The ex- Geordie Shore starlet's net worth was reported to be sitting at around £2m late last year, so taking in to account her appearance in the jungle, it's likely to be looking even healthier now.
Of course her starting role, that catapulted her in to the limelight, was her time on Geordie Shore, where she earned her money from wetting the bed and getting blind drunk every night.
Video Source/ Youtube
She then not just starred in, but won Celebrity Big Brother in 2013, cleaning up her name and showing a slightly more relaxed side to the wild character she had previously portrayed on Geordie Shore.
She's also shown her face on Celebs Go Dating, before moving on to being the main star in her own show. Charlotte Crosby Instagram documented the launch party for her very own MTV show, fittingly named 'The Charlotte Show'. Of course, ever the party girl, launched her show with a wild party held in her own house.
Why rent a venue when you have a pool under your own roof?
Charlotte Crosby Instagram: In The Style Ambassador
As well as her reality work, Charlotte works as an ambassador for clothing brand In The Style. Having worked for them for years, she's actually now best friends with its owner, Adam Frisby.
With more or less every one of her posts flaunting a piece of her many collections with the brand, she's a walking advertisement for it. Who else better to sell Charlotte Crosby's designs, than Charlotte Crosby herself?
With a massive 7m followers, there's no surprise Charlotte Crosby Instagram is filled with sponsored posts.
Not The Luckiest In Love:
Charlotte's love life has been perhaps the hottest topic for everyone looking in on her life- she's had quite the journey.
Throwing it all the way back to her Geordie Shore days, when one of the major storylines was based on her on/off relationship with Gaz Beadle. A rollercoaster would be an understatement, but ultimately after one too many arguments, the pair finally called it quits in 2015.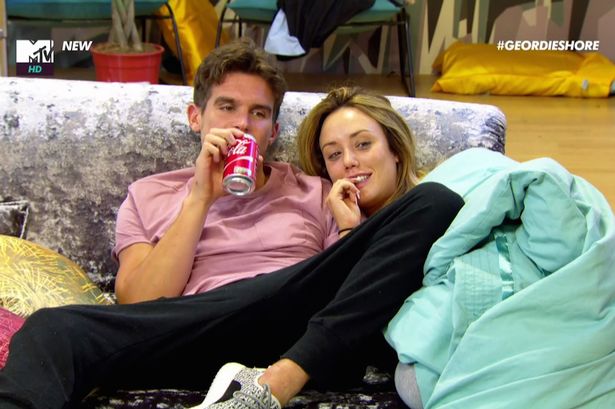 Image Source/ DailyRecord
Stephen Bear
Charlotte's been linked to a few different men in the past, but her most notable relationships have been with fellow reality star Stephen Bear and ex- Love Islander, Joshua Ritchie.
Charlotte and Stephen met in November 2016 whilst both filming Just The Tattoo of us, a show that sees couples ink their own designs on each other. The pair sparked speculation when they grew closer and closer on set, before finally making their relationship official just a few months later.
Bear actually took part in E4's Celebs Go Dating, only to later get the boot as his relationship with Crosby came to light. He then admitted he was only in the show for the money- we can't knock his honesty:
"I've come onto the show for the money. That's why I'm here. I'll be honest, I've done it for the money… I say the truth, baby. They pay me good."

Image Source/ CapitalFM
Trouble In Paradise
But, not long after, the pair actually called it quits, with Charlotte letting her Twitter followers know:
"Guttered that me and Stephen had to separate but I tried my hardest and it obvs wasn't good enough."

"I love Stephen so much, but when someone is so selfish to always put themselves first not even care about the little things that you ask them to do that are so important to you it just makes you question whether they care at all."
But It Was The Alcohol Speaking…
The next day, obviously with severe beer fear, Crosby admitted her rant was a drunken mistake. Quite a costly one, at that, given her LARGE following:
 "The top and bottom of it is I was a massive dick a massive drunken dick who decided to go on her Snapchat and every other social media to tell nearly six million people a load of s**t."
But, stay with me, just a few days later, Bear confirmed the pair had actually split:
"Sadly me and Charlotte have split up. We have had a good run but we weren't right for each other 😢 x"
On To The Next: Joshua Ritchie
Just a few months later, in December 2017, she was papped getting cosy with ex- Love Islander, Josh Ritchie at her former co-star, Aaron Chalmers, MMA fight in Newcastle.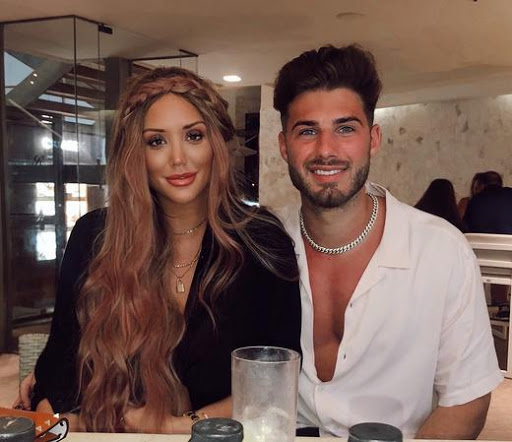 Image Source/ MTV
The pair announced their relationship just a few months later in February 2019, making it official on Charlotte Crosby Instagram page.
The pair were hit by lots of speculation during their nearly two year relationship, but things finally came to an end recently at the end of last year. Just months prior, Crosby had moved further up north to Bolton, to move in to their new £450,000 house they had together.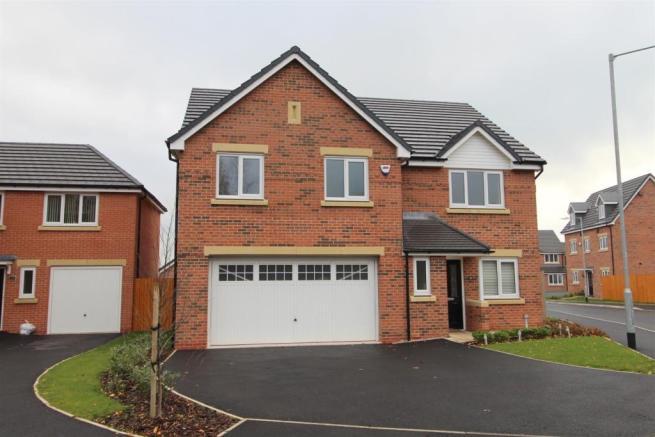 Image Source/ womenworld
She even bragged about how well their relationship was going:
'We're really happy! It's amazing, it's never been better, and I'm not just saying that. The love that I have for that boy is just overwhelmingly strong. How is everything so perfect? I've just got this overwhelming feeling, it's better than better, you can't even top it. I'm happier than happy, it's euphoric!'
Then, in just a couple of months she was making a split announcement on Charlotte Crosby Instagram stories: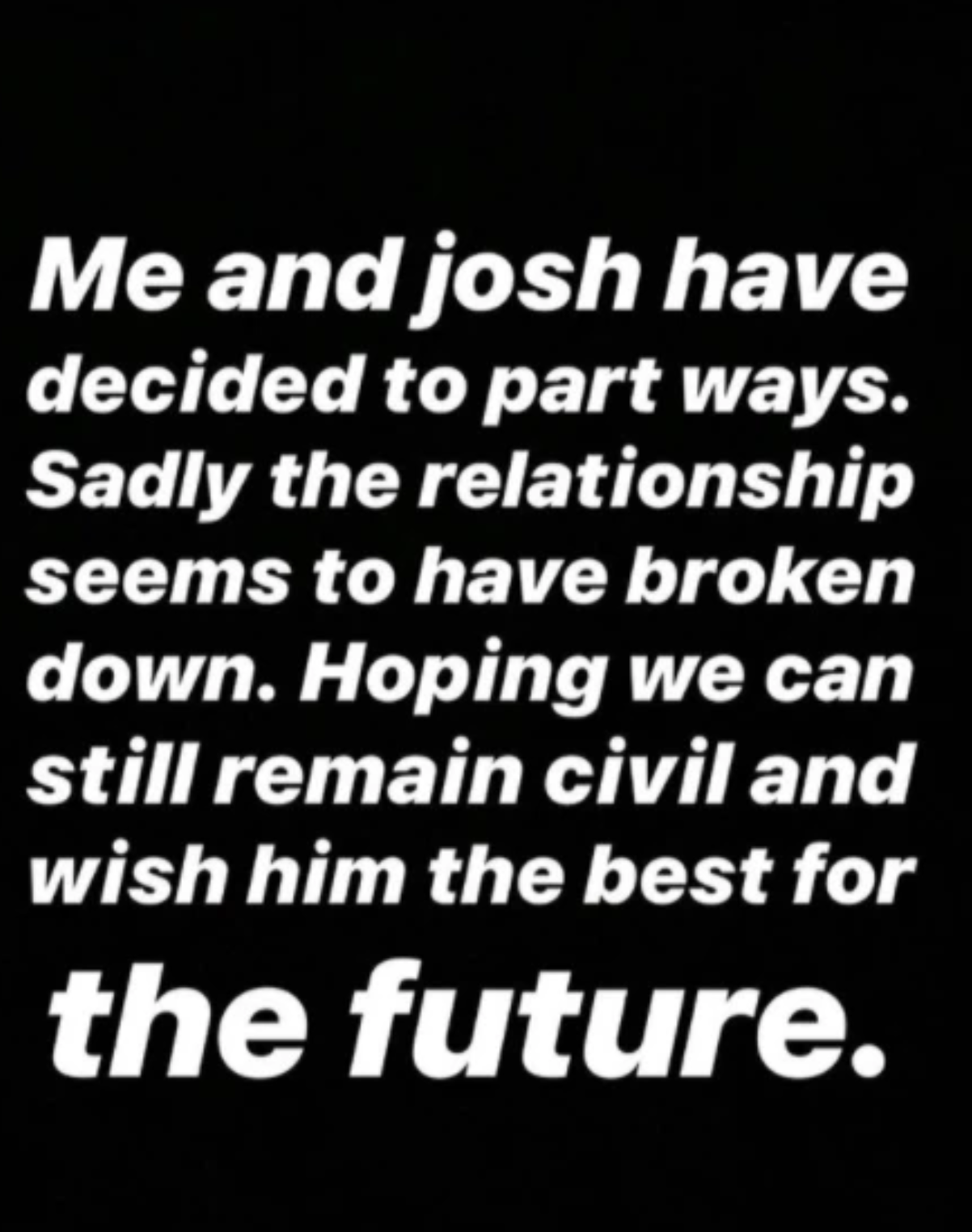 Image Source/ TheSun
All's Well That Ends Well
The ex- Geordie Shore star revealed:
"I recently split up with my boyfriend Josh Ritchie of two years and it has been a pretty bad break-up."
She offered some insight in to their, less than perfect, relationship:
"I'd go to work every day, have late nights and travel around everywhere, and he would be sat playing on his PlayStation. He wouldn't even hold me hand. There was no, like, affection. He would never kiss with tongues."
Image Source/ Instagram 
"It would be lucky if we kissed once a day. You know in bed, we've never spooned. There was a lot of pressure on us. There was a lot of arguments.
During her stint on the Australian version of 'I'm A Celeb', Crosby revealed to her campmates that the split was actually the best thing that could have happened to her:
On To Better Things
"I'm not sad about the break-up, I'm really not. I feel in such a better place and I'm actually kind of glad it happened."
The reason behind the split is thought to be down to Ritchie's unwillingness to settle down:
"For a while Charlotte has wanted to get married and have kids, but Josh, being younger, doesn't have any interest in settling down… they're at different stages in their lives."
It just goes to show Instagram and social media isn't all it's cracked up to be, and you truly don't know what's going on behind closed doors.
Image Source/ Instagram
Things took a sour turn, with Josh soon abolishing their hopes of remaining civil when he signed up to Celebs Go Dating within just a matter of days after their split. Of course, Crosby took to her Instagram stories to vent her anger to all 7.1m of her followers:
"I'm not going to f***ing lie right, at one point we were on the verge of getting back [together], and I said, "I've been asked to do Celebs Go Dating but obviously I said no, I would never do that."
She continued:
"His words to me were, "Do you think I'd ever do that?" and to find out he's on Celebs Go Dating, wow. Wow. That's all I've got to say, f***ing wow. 
Looked Down Under Instead
During her recent stint in the South African jungle, the Geordie girl sparked a romance with one of her fellow campmates, Ryan Gallagher.

Image Source/ Instagram 
The pair hit it off while in there, but decided not to rush things and see how it all went on the outside. In true Charlotte style, she actually admitted to having infections 'down there' which put her off being intimate in the jungle.
Despite Charlotte recently jetting off to Australia upon her return, it turns out not to be for Gallagher, as she's revealed on an Australian talkshow the pair have actually split:
"I still wasn't looking for something serious, he's at a stage in his life where he is, so we came to a mutual decision that we'd just cool it off."
Image Source/ Instagram
She insisted the pair still remain good friends, and will still meet up casually:
"We are still friends. I love that boy to bits, he's amazing. Like, my time in there would not have been the same without him. We had an amazing connection."
We wonder what will be next in the ever-changing life of Charlotte Crosby- we can't keep up!