Annie Perks Illness Battle With Her Husband
Annie Perks' husband is none other than the chirpy and cheerful presenter of Good Morning Britain Ben Shephard. Her illness is probably one of the things that made the British household love her husband even more than usual. 
 Him standing by his wife and going to great lengths for her warmed the hearts of many. 
More about the loving couple, their family and how they fought Annie Perks' illness together… 
Who Is Annie Perks?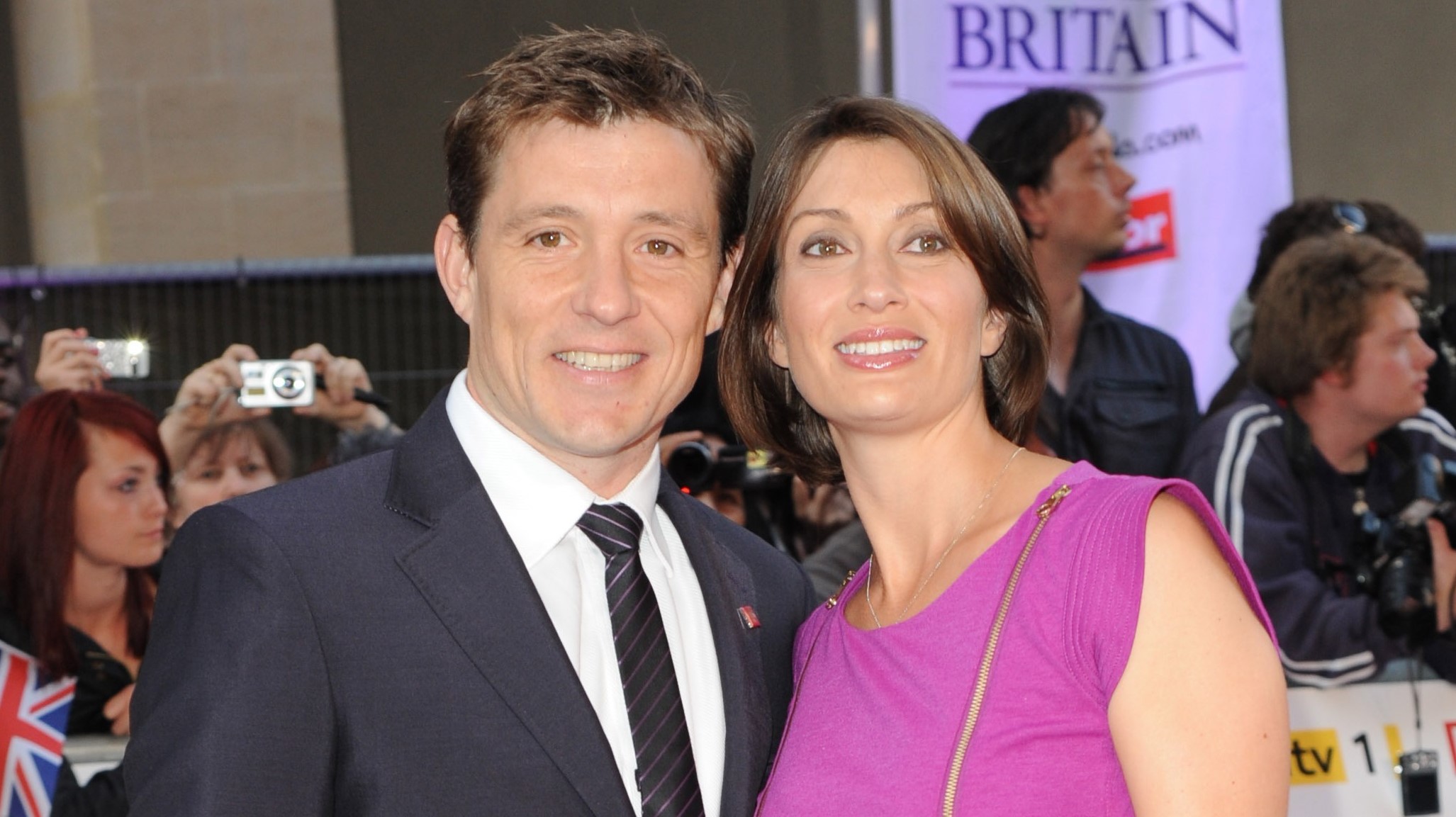 Image Source/Entertainment Daily
Annie Perks seems to be the love, light and life of the very famous TV personality Ben Shephard. Perhaps that is why he always looks so content and upbeat every time he appears on TV!
Annie Perks and Ben Shephard dated for nine long years before getting married in 2004. Which means, they have been together for a whopping 25 years! 
Theirs is definitely #growingoldtogether goals! 
Alas, Ben's proposal is definitely not one for goals in any way! 
Ben Almost Ruined His Proposal To Annie…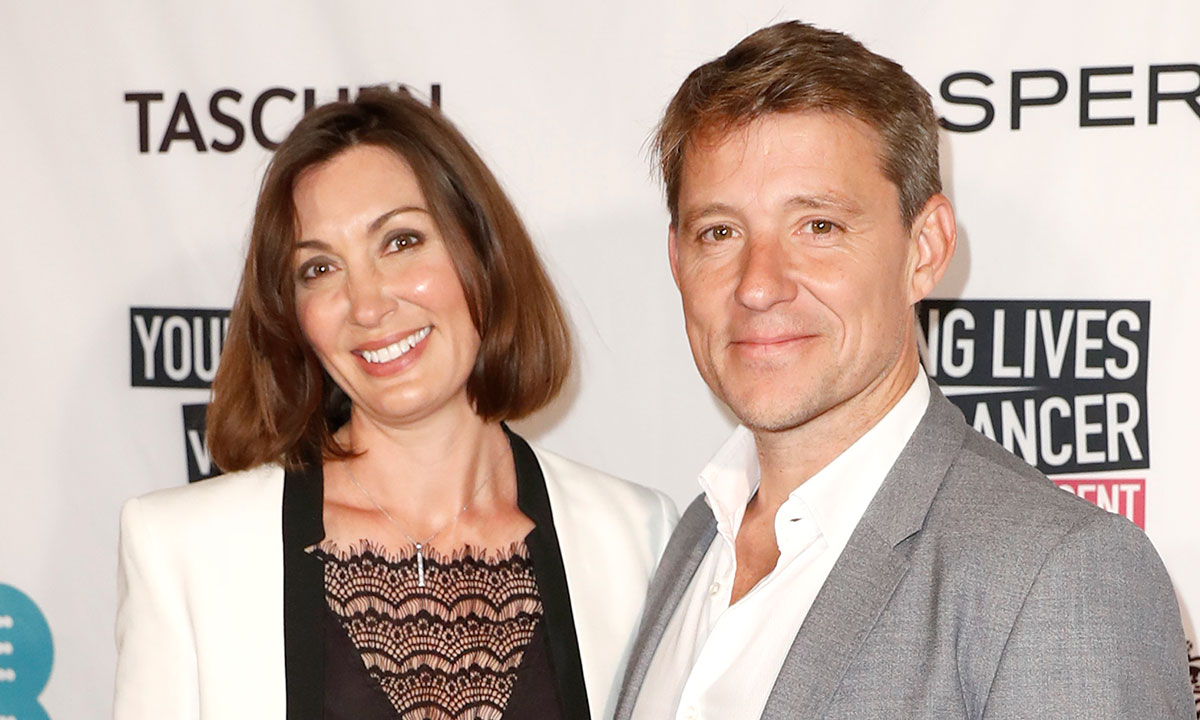 Image Source/Hello Magazine
Before you judge him, he had it all planned…the perfect fairy-tale proposal.
He brought Annie to Paris but somehow managed to sleep off right through dinner, waking up only at 3 am. 
Apparently, he was working under a very hectic schedule and he managed to propose to her the next day. But, we are reluctant to let this one go!
"I really screwed up. I eventually did propose to her in Paris. She knew I was going to propose, I had a ring and all that stuff."

"I'd been doing a lot of early shifts on GMTV at the time. We went out in the afternoon, and I said, 'Let's have a little sleep before we go out to dinner'. 

"I woke up about 3 in the morning and sat bolt upright and said, 'Did we go out for dinner?' She just looked at me, shook her head and said 'No'." 

"I had to do it the next day and it was so pressurised. It was awful."
Evidently, the awfulness didn't last long. The couple is still smitten with each other like newlyweds. Ben and his wife Annie Perks are now parents to two young boys named Sam and Jack. 
Annie Perks' Illness Brought Them Closer 
As a TV presenter, Ben was a very busy man. But, it all came to a halt when Annie Perks illness was diagnosed. Just last year, Ben revealed that Annie had pneumonia, but at the time of the announcement, she was already recovering. 
Just one month after that, Ben decided to quit his work to spend more time with his family. From working six days a week and juggling between his work and parenting duties, Sam became a full-time husband and father. 
He quit his role as a presenter of Goals on Sunday which he had been doing for nine long years. 
Source/YouTube
It must not have been easy for him since he loves his job. Some of the shows he had presented or been a part of are GMTV, The Xtra Factor, The Krypton Factor, Goals on Sunday, Tipping Point, Good Morning Britain, and Ninja Warrior UK. 
Remarkably, Ben had worked alongside talented people like Piers Morgan, Holly Willoughby, Susanna Reid and Kate Garraway! 
Annie's Role In Ben's Work…
Interestingly, Annie had played a pivotal role in Ben's career. 
"I fell into this bizarre world and got a job in telly. My wife's been involved all the way through, which has been lovely, and now we've got kids and life goes on. 

"She's the rational one to my sort of 'off in the world chasing mysteries', which I think works brilliantly, or seems to work all right."
Apparently, she had also put her foot down when necessary. Annie managed to persuade him from joining Strictly Come Dancing, or else we could have seen Ben dancing his heart away! 
Jokingly, Ben shared the reason why Annie said no for the dancing show. 
"My wife didn't want me to have an affair. That's the only reason why I wanted to do it."
It's Family Time!
"I was on GMTV every weekday while they were growing up. It meant I could go to their after-school matches, but I would have to be in bed by 7 pm.

"It got to the point when it was they who tucked me up and read me a story, not the other way round.

"Now they're teenagers – Sam is taller than me and Jack is not far behind, which I'm trying to come to terms with – they're consumed by schoolwork all week, the weekend is the only time I can spend with them.

"Jack got upset recently because I haven't been able to go to his cricket matches. We had conversations and I reassured him it would soon be over.

"Both have football and rugby on Sunday mornings, which I've never been able to go to because of work."
Ben Is Set To Cherish All The Special Moments With His Family
"What tends to happen is that after doing the breakfast show on Thursdays and ­Fridays, Saturday comes and I'm shattered.

"I often work six days a week, filming Tipping Point in Bristol from Monday to Wednesday.

"So Saturday is the only day I get to spend with the boys and because I'm tired it's often a washout.

"Doing Goals on Sunday has been amazing, but I can see that not only will we all benefit as a family but I'll benefit too from being more involved in their weekend life.

"If there are things we can share, football, cricket, golf, these are days that I will be able to cherish for a long, long time."
Fun Fact: Ben and his boys are West Ham fans, through and through!