George Atack: Who Is Emily Atack's Younger Brother?
It seems as if the Atack family are taking over the world! What with Emily, dad Keith and mum Kate Robbins, but who is George Atack?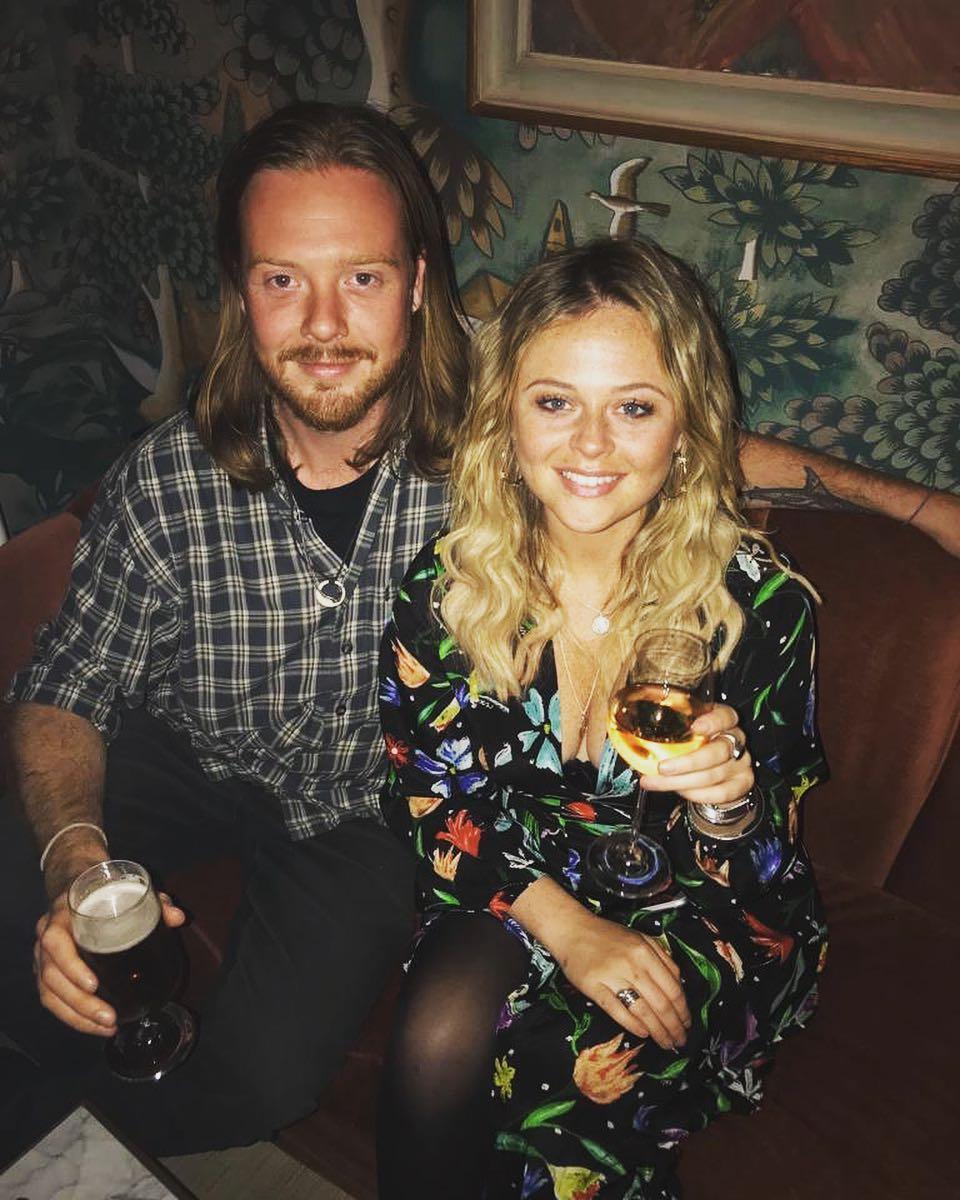 Image Source/ The Sun
What is George's background?..
George is the youngest child of Keith Atack, a musician, and Kate Robbins, a singer and actress.
He was born in 1992 and has two older sisters, Emily, an actress and TV host, and Martha, a talent manager.
It comes as no surprise that like the rest of his family, George has also entered the showbiz industry. George works as a musician and TV researcher.
Image Source/ Instagram
He doesn't seem to like the limelight…
Unlike other members the Atack family, George's Instagram account is private.
The only insight into his personality we have is his bio, 'loves sharks'. Well, each to their own!
His twitter account, @GeorgeTVcasting, also has not been used since January 2017.
George Atack has a celebrity lookalike…
It's no secret that Emily Atack has starred in numerous TV series alongside Keith Lemon – Lemon La Vida Loca, The Keith & Paddy Show and Celebrity Juice, to name a few.
However, until she held a launch party for her clothing collection with In The Style, no one realised just how much the comedian looked like George!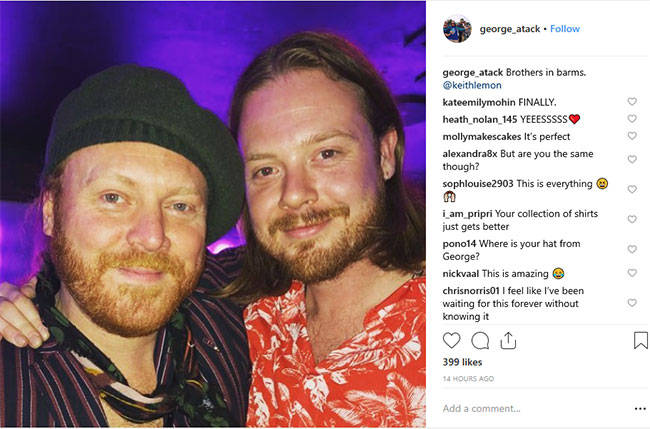 Image Source/ Hello Magazine
The post was captioned, 'Brothers in barms' and George's friends were equally as surprised by the shocking similarities.
Comments included, 'But are you the same though?', 'Where is your hat from George?' and 'I feel like I've been waiting for this forever without knowing it'.
Even George's mum, Kate, got in on the resemblance…
View this post on Instagram
Image Source/ Instagram
Is George close to his family?..
Yes! The Atack family seem to be extremely close, despite their parents' divorce in 2008.
In an interview, Emily stated:
'When something bad happens or something where we all have to pull together, that's when my role as the eldest really comes out,'

'When push comes to shove – and it's serious – I naturally go into defence mode over Martha and George'.
View this post on Instagram
Image Source/ Instagram
Did you know that they are related to music royalty?..
Their dad, Keith, isn't the only music mogul in the family.
The trio's mum, Kate, is the first cousin once removed to The Beatle's legend, Sir Paul McCartney!
View this post on Instagram
Image Source/ Instagram
That isn't a bad claim to fame…