Keith Atack: Who Is Emily Atack's Dad?
A successful music career, famous daughter and film score composer, just who is Keith Atack?
Keith Atack – Emily Atack's father – was part of British 70's pop group Child. The band consisted of Dave Cooper on guitar, Graham Bilbrough on vocals and twin brothers Keith on drums and Tim on drums.
But since then, where has the musician's life taken him and what do we know about his family?
Discovered In A Village Hall
Just early teens at the time, the members performed under the name 'Reincarnation' but later became Child.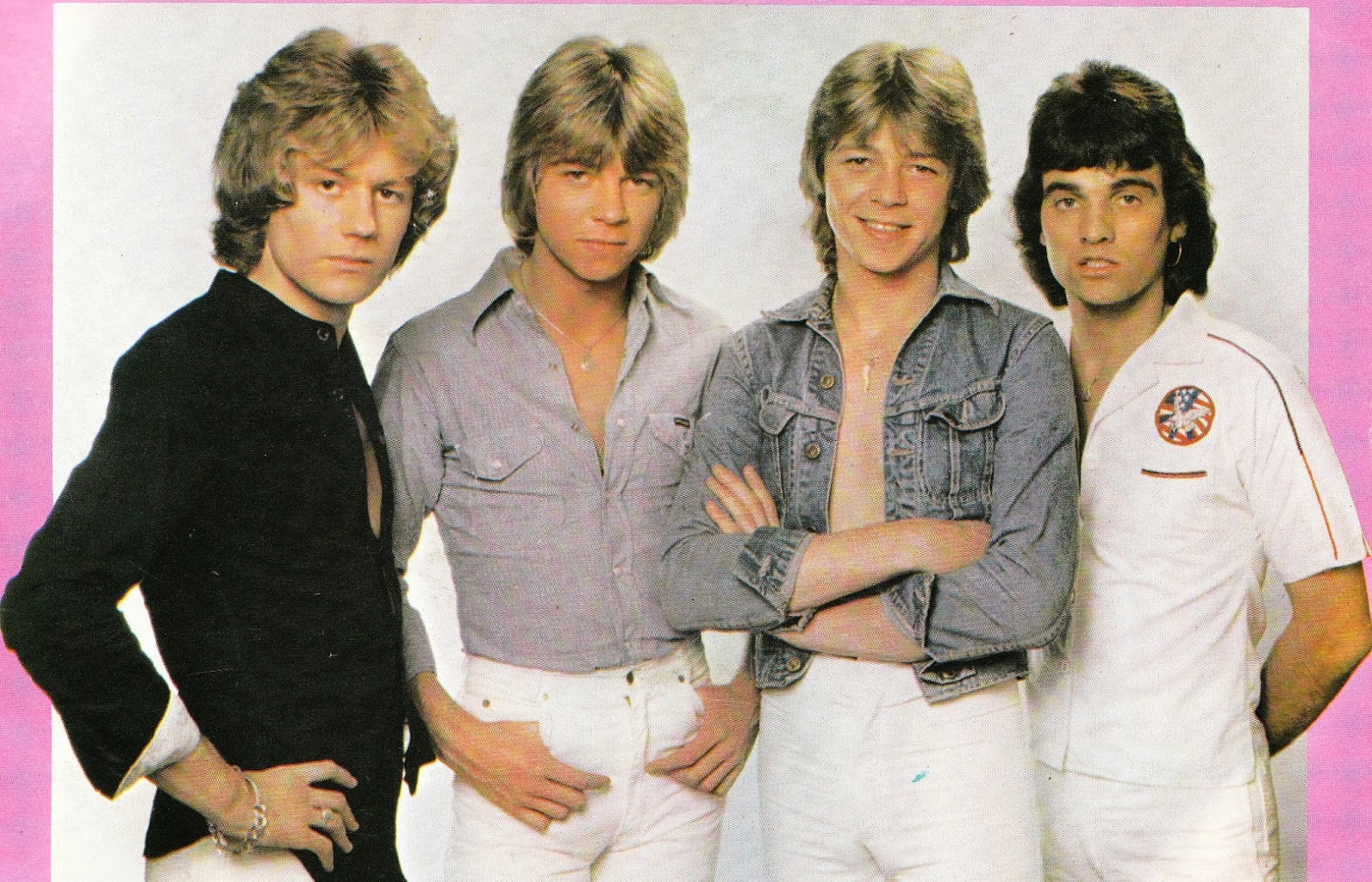 Image Source/ 70'steenpop
They were discovered playing in the local village hall by Mike Devere who became their manager for the next eight years.
Their first single in 1976 failed to chart but after touring and appearing on television, the group managed to secure a record deal with Ariola Hansa.
After appearing on Top of the Pops, the band got their first chart hit with a cover of "When You Walk In The Room" – which reached 38.
Their next hit, "It's Only Make Believe" reached the top 10 and earned them a silver disc for its high sales.
Whilst their first album earned them another silver disc, their second was less successful and the group disbanded in 1980.

Image Source/Instagram
A Pop Band In A Punk Era
Child were one of the few pop that managed to break through in the seventies.
It was all down to their image as they became the heart throbs and dreamboats of teen magazines. They were voted the second most popular UK band amongst teenage girls in 1978.
It was this popularity which led them to a sell-out UK tour.
Keith Atack and Tim Atack
Continuing their careers, the Atack brothers went on to become session musicians. As part of this, they performed backing music for the likes of Rick Astley as well as Bonnie Tyler.
And in addition to their session careers, they formed a duo under the name Atack, later changing in to The Duel.
Unfortunately, the brothers failed to find success under either name. So Keith Atack went on to form the Eagles tribute band, the Illegal Eagles. 
Image Source/Instagram
Film Score Composer
Keith went on to become a film score composer. Keith gained a reputation for his work on 16 Years of Alcohol, Cemetery Junction and Wayland's Song.
On Tour
Currently, Keith is on tour. And just in case you were wondering if he was any good, he posted video to Twitter of his guitar skills.
Happy Saturday x pic.twitter.com/9E7R8FmfNe

— Keith Atack (@Keithatack) February 16, 2019

Image Source/Twitter
Playing in Glasgow in September, Keith played guitar for the tribute band In The Air Tonight.
Aside from playing on tour, Keith is working on creating an album for Grammy-nominated musician John Parr.
Personal Life
In 1987, Keith married actress Kate Robbins, known for appearing in the TV soap Crossroads. Kate is the first cousin once removed of Sir Paul McCartney.
Kate and Keith together had three children. Their first child Emily born in 1989, is an actress and best known for starring in The Inbetweeners and I'm a Celebrity… Get Me Out Of Here. 
Keith shared this sweet photograph of Emily as a baby for her birthday last December.

Image Source/Instagram
Two years later they had daughter Martha, followed by son George, the year after.
After 19 years of marriage, Keith Atack and his wife divorced amicably.
Keith's nephew Conor has stayed in the family business as he is currently a drummer for Allusinlove. The rock 'n' roll band even opened for Muse in Poland, earlier this year.