Ian Wright Wife: Who Is the Former Footballer Married To?
Ian Wright has been a fixture on our screens for many years, first as a footballer, then a TV personality, and most recently in the jungle on I'm a Celebrity Get Me Out Of Here! But who is Ian Wright's wife? Find out everything you ever wanted to know about the footballer's partner.
Image Source/ The Standard 
Who Is Ian Wright Married To?
Ian Wright married Nancy Hallam in 2011. She is his second wife. He was previously married to childhood friend Debbie. While on I'm A Celebrity, Ian revealed that his wife Nancy didn't know he was when the couple first met. He said:
"My missus didn't know anything about football. I met her in a pub in Notting Hill, it was the biggest kind of mugging off in respect of meeting someone. I'm not saying I'm Brad Pitt but she mugged me off so beautifully I knew she was the one."
Who Was He Married To Before?
Ian Wright's wife Nancy isn't his first marriage. He was previously married to a childhood friend, Debbie. They got married in Mauritius in 1993. The couple met when they were kids, and Debbie said in an interview that he was her "Knight in Shining Armour". She also said:
"We went everywhere together, shared everything and led an idyllic life. Ian was fulfilling his dream of being a professional footballer with Arsenal, while I loved being a stay-at-home mum to our three-year-old son Stacey. To me he was perfect – kind, generous and the most devoted husband you could ever ask for."
Their son was born in 1994, but it wasn't all happy families from there – it was revealed that Ian had been having an affair with a woman he met through TV work. Apparently, Ian Wright's wife Debbie kicked Ian out of the house during this time.
But she gave him a second chance, and their daughter Bobbi-Lee was born not long after.
Ian Wright And Debbie's Break Up
However, their relationship didn't last, and Ian cheated again. About that time, Debbie said:
"Perhaps naively, I also thought he would never do it again. Sadly, that wasn't the case."

"I'll make no secret of the fact our marriage was already in trouble – like I said, can any couple really survive such a public betrayal – but I was devastated to find out this time, his fling had more serious repercussions. This time there was no recovery."
Ian Wright has admitted he got swept up in the culture of instant gratification that is so often attached to footballers' lives. He has said in his memoir:
"It was while I was playing for Arsenal and everything was going so well for me that I got a bit carried away with myself because of all the attention I was getting, the money I was being paid and having so many people all over me."

"I got caught up in all of that and cheated on first wife, Debbie, which destroyed my marriage. That was a really horrible period."

"If there's ever been a time in my life I wish I could change, that would be it."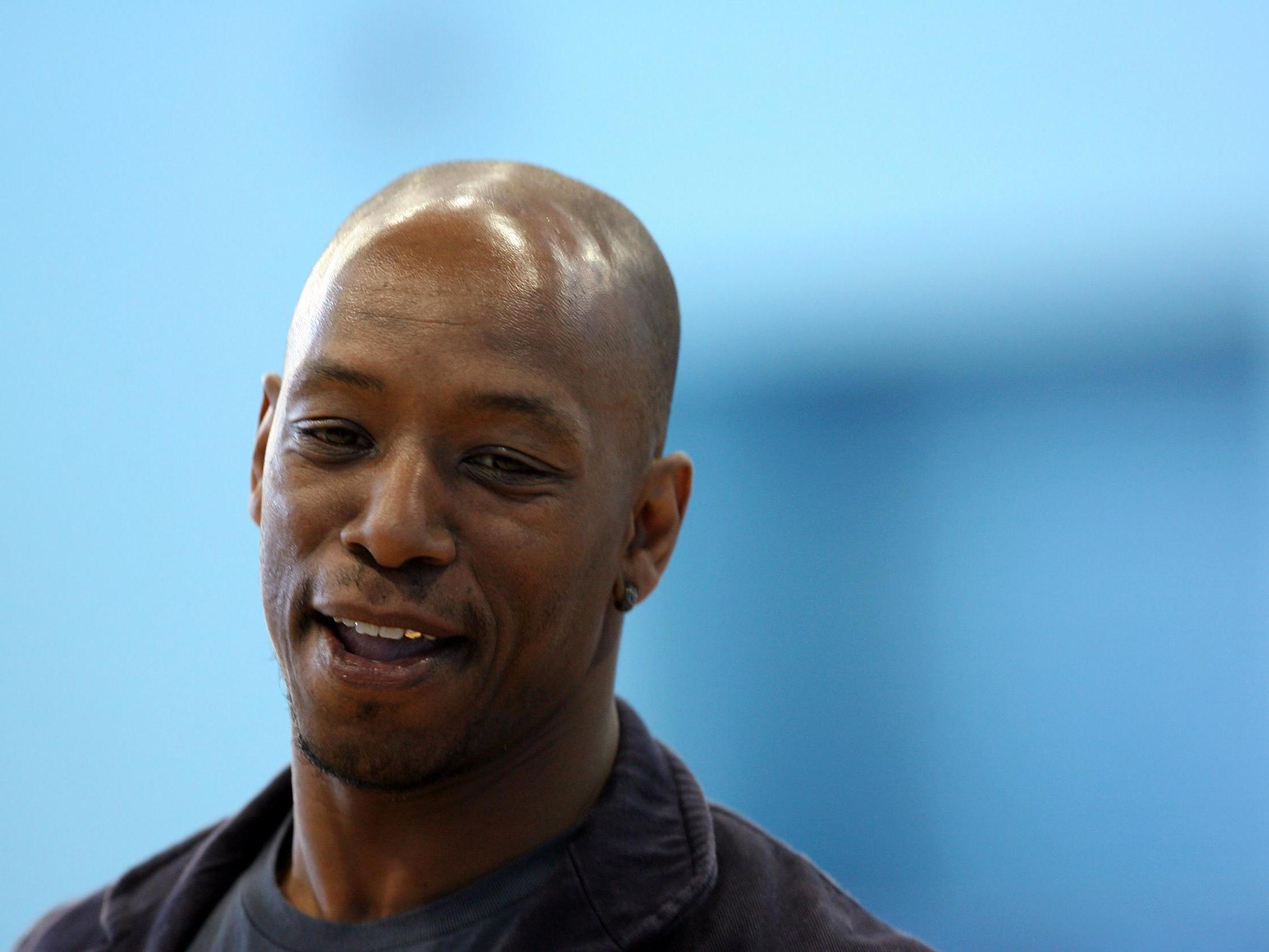 Image Source/ The Independent
How Did Ian Wright Meet Nancy Hallam?
Ian Wright's wife Nancy meet the footballer in a pub – but she refused his advances! They married in 2011 and have two daughters, Lola and Roxanne. But things haven't been easy for the Wright family – their marriage caused a big family row, in particular with his sister Dee. The siblings haven't spoken in over 15 years.
The row began when his sister and Nancy both joined him on set for a Channel 4 programme and he told his sister not to "make a scene". He said:
"Nancy went to introduce herself and she totally blanked her in front of people, saying ­something about, 'I have to be true to my niece and nephew.'"

"This happened when I was in the green room. When I went over to her I could feel the anger from my toes. I said, 'As long as we live I don't want to ever see you again. The only time I will speak to you is when you apologise to her."

"And she said, 'I am not ­apologising to anyone.' So I said, 'That is good because I will never have to see you again."
But despite all the drama, Ian Wright's wife Nancy and he are very happy. About their relationship, he has said:
"Nancy's the perfect woman and I can't stand to be apart from her and our daughters."

"My love for them is unconditional and my upbringing means I have a lot of love to give now."
Image Source/ ITV
How Many Children Does Ian Wright Have?
Ian Wright has 8 children, fathered by three different women. About his children, he said in his memoir:
"I've got eight kids with four women. Two I married, two I didn't. Sharon (Phillips) is mum to my eldest boys, Shaun and Bradley Wright-Phillips. My third son is Brett. Then Deborah and I got married in 1993 and we have a son, Stacey, and a daughter, Bobbi." He went on: "My daughter Coco was born in 2006 and I support her but play no other part in her or her mother's life. And I married Nancy in 2011, and we have two daughters, Lola and Roxanne."
About being apart from his family and missing out on football while he's away during I'm a Celeb, Ian said:
"I don't think I have ever been in a situation where I have been that isolated from the game in my life. 'I am also going to miss my family. I speak to my missus every day and it's going to be a test."
Ian Wright finished 8th on this year's show, exiting on day 18. It was rumoured that Danny Dyer, daughter Dani Dyer and Peter Crouch could all be taking part – but it wasn't to be! EastEnders Jacqueline Jossa took the jungle crown this year.
Image Source/ ITV