Dan Osborne Jacqueline Jossa: All About Those Cheating Rumours
Jacqueline Jossa may have won I'm A Celebrity… Get Me Out Of Here, but her relationship with husband Dan Osborne could be in real trouble. Dan Osborne and Jacqueline Jossa – find out all about their relationship below.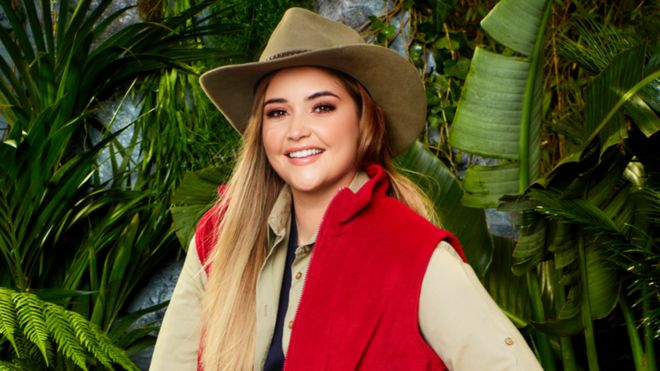 Image Source/ ITV
Who is Dan Osborne?
Dan Osborne is known for being a former cast member on the ITVBe show The Only Way Is Essex. In 2018, he was a housemate on Celebrity Big Brother, making it to the final and coming in third. He's 28 years old. Jacqueline Jossa is an actress best known for portraying the role of Lauren Branning in EastEnders. She's 27 years old.
How Did Dan Osborne And Jacqueline Jossa Meet?
The pair met at an awards ceremony back in 2013 after some flirty Twitter banter. According to rumours, the couple started seeing each other not long after that first meeting. But Dan then went out on a date with TOWIE star Ferne McCann. The two were then just friends for a while, with Jacqueline defending him on Twitter, saying:
"Guys leave @DannyO alone, he's single and can do what he wants."
But they didn't stay just friends for long, and began appearing regularly on each other's Instagram – and Dan confirmed they were together in 2014.
Image Source/ ITV
When Did Dan Osborne And Jacqueline Jossa Get Married?
Dan and Jacqueline got engaged in the summer of 2015. The couple got married in June 2017, in a gorgeous loved up ceremony. There were many famous faces at their big day, including some of Jacqueline's EastEnders co-stars.
When Jacqueline Jossa And Dan Osborne Split Up?
Rumours started flying that the couple had split back in May 2018. Jacqueline was pregnant with their second child at the time. It was said that the couple were taking a break from their relationship, and that former TOWIE star Dan even moved out during this time. Jacqueline took to Twitter to ask for privacy, saying:
"No one needs to comment and get involved in things they don't know anything about."
"Daniel and I are dealing with things privately as a team, there is always 2 sides to every story. Stop with the nasty comments, no one deserves them. Trust me ❤ privacy please x'."
Dan also defended himself on Twitter, saying:
"Whenever a relationship goes through tough times etc.. Why is it always the man that gets stick..? When in 'public eye', worst part is, the people trying to give me stick etc are people that DO NOT KNOW ME, do not know the situation.. so can please p— off…. appreciated"
He also said:
"Also… to the media making their usual crap up.. It had absolutely nothing to do with me working away, going away anywhere or anything to do with me having a laugh with friends on a boat… Suppose it makes an interesting read for the viewers though eh'."
How Many Children Do Jacqueline Jossa and Dan Osborne Have?
Jacqueline and Dan have two daughters. Their eldest, Ella, was born in February 2015. Dan has a son from a previous relationship, Teddy, who was born six months before Ella. Their second daughter, Mia, was born in 2018. Speaking to OK! Magazine, the actress revealed it was a 'huge shock'. Apparently, the pregnancy was a big shock, with Jacqueline taking three tests to be sure! She said:
"We both started laughing when the test was positive."
Dan also said in an interview:
"We hadn't been trying so it was a huge shock. I think I'm still getting my head around it. Kids are a blessing but having three children is going to be a big responsibility. I'm not going to lie, I feel quite scared."
Image Source/ Instagram
Those Cheating Rumours
When Jacqueline Jossa entered the I'm A Celebrity jungle, rumours that Dan had cheated on her began to circulate. It's been claimed that he had a threesome with Celebrity Big Brother's Chloe Ayling and Natalie Nunn in 2018.
Chloe has claimed the trio hooked up in a hotel room after a booze filled night out in London. Dan Osborne has denied the rumours, saying:
"As I said in my post earlier this week, news outlets were trying to find anyone who would talk complete rubbish about me for money and it looks like they found someone who has no morals! I am seeking legal advice".
It's been rumoured that Dan has cheated on Jacqueline before – last year, it was claimed that he cheated with Gabby Allen last year – but they have both denied it.
Their Post Jungle Meeting
Since leaving the jungle as its new queen, Jacqueline Jossa has apparently headed straight talks with husband Dan, to get to the bottom of the rumours.
A show source said:
"It feels like Jacqueline has grown and is stronger than when she went in there."

"She loves Dan but they have split up several times before so it would not be a huge surprise if they split up again in the future, despite Dan denying all the allegations and insisting he is not worried about the situation. Time will tell."
While on the show, Jacqueline said about herself:
"I didn't expect to learn anything about me. I thought I had myself quite figured out but I have learned to push myself when you are most scared."

"I am never ever leaving my kids again, they are the most special things in the world."
Image Source/ Instagram
What's Next For The Couple?
As well as trying to sort out her relationship with Dan, Jacqueline got a lot of TV offers waiting for her. Appearing alongside celebs including Caitlyn Jenner and Ian Wright in this years series, she's got lots of options now she's left the jungle.
She said before going into the jungle she would like to try her hand at comedy and other types of TV work, and along with other promos, her time in the jungle could be worth up to £250,000.
About her success on the show, Her mum Selina said:
"In our eyes she is a queen."
Image Source/ Daily Record