Tom Fletcher: Instagram, Music Making and Nappy Changing
By Tharmini Kenas
4 years ago
Tom Fletcher: Instagram, Music Making and Nappy Changing
There are two things that stands out at the mention of Tom Fletcher. Firstly, he is a musician and secondly, he is a father. And admirably, he is doing an excellent job with both the roles!

He seems to have taken a remarkable affinity towards parenthood and is constantly providing his fans #parentinggoals.

A peek into his Instagram and you will see an adoring father and thoughtful partner. We bring you Tom Fletcher's Instagram, music making and nappy changing.

A Little Bit About Tom Fletcher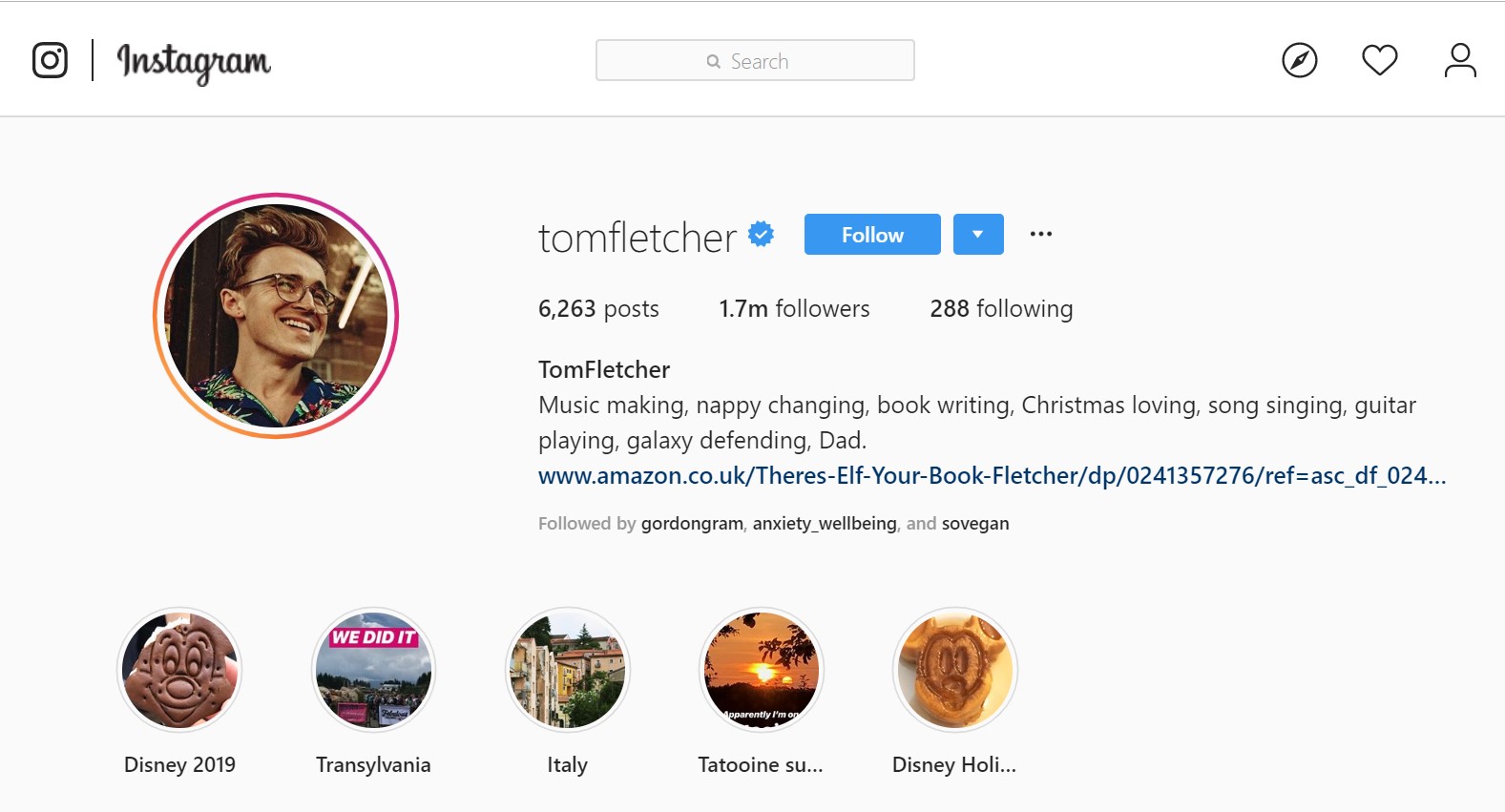 Image Source/Instagram
As you can see, Tom Fletcher describes himself as music making, nappy changing, book writing, Christmas loving, song singing, guitar playing, galaxy defending Dad.
Thomas Michael Fletcher was
born
on 17 July 1985 and at the age of 10, he played Oliver Twist in the hit musical
Oliver
.
Fast forward 34 years, he has blossomed as an English musician, singer, composer, author and YouTube vlogger.
Besides being the founder of McFly, an English pop-rock band, he is also one of the lead vocalists and the Rhythm guitarist of McFly.
More impressively, the talented musician has written ten UK number one singles and 21 top ten singles. He has also written songs for popular bands such as
One Direction
,
Busted
, and
5 Seconds of Summer
.
His Band Holds A Guinness World Records!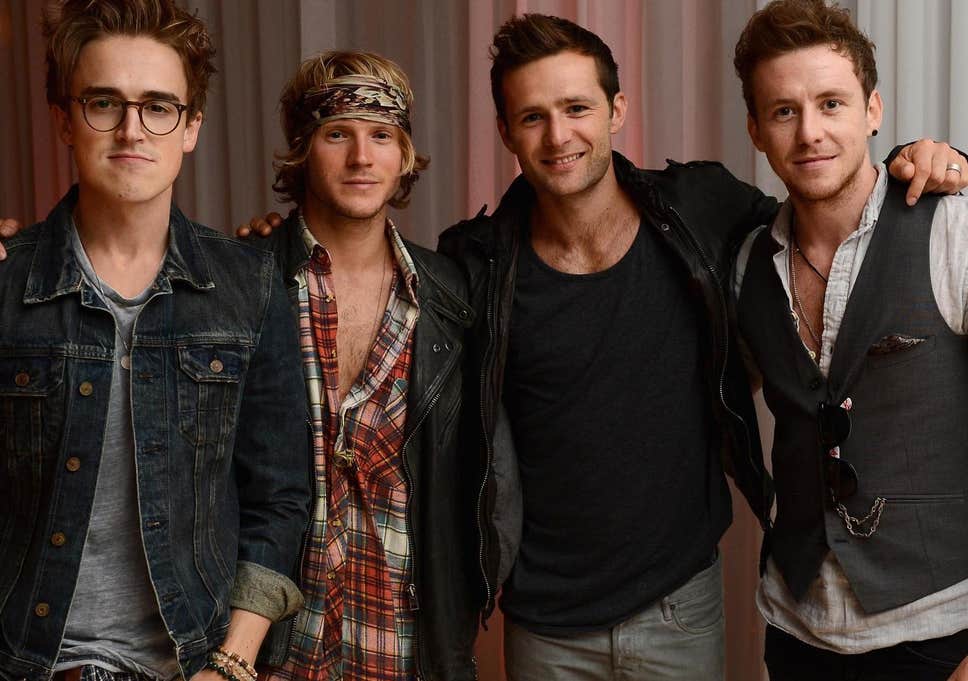 Image Source/The Independent
McFly beat the Beatle's record and made it into the Guinness Book of World Records as the youngest band to have a debut album go straight to number one!
The Band Is Coming Out Of A Hiatus
Comprising Tom Fletcher, Danny Jones, Dougie Poynter and Harry Judd, McFly got together in 2003 and made its way up the ladder in the entertainment industry.
However, they went into a hiatus after their last tour in 2016.
Recently, much to the
delight
of their fans and followers, they have announced that they will be releasing a song every week from their new album called
The Lost Songs
.


Ultimately, this weekly release is a build-up to their extravagant comeback
show
at the O2 Arena in London on 20 November!
What Were They Up To During The Break?
When they announced that they were taking a break from McFly, the team said that they will be focusing on individual ventures thereafter.
True enough, each of them were quite focused in building a name for themselves in the industry!
Danny worked as a DJ and producer, Dougie was crowned
King of the Jungle
in
I'm A Celebrity
in 2011.
Meanwhile, Harry participated and won
Strictly Come Dancing
in 2011!
Of course, Tom was
busy
writing children's books and being the best parent anyone could be to his three little kids. With the snippets of his family, kids and wife he shared in Instagram, he successfully amassed a whopping 1.7 million followers!
From being a musician, Tom Fletcher has become a social media celebrity!
That Brings Us To His Family And The Much Talked About Parenting Skills...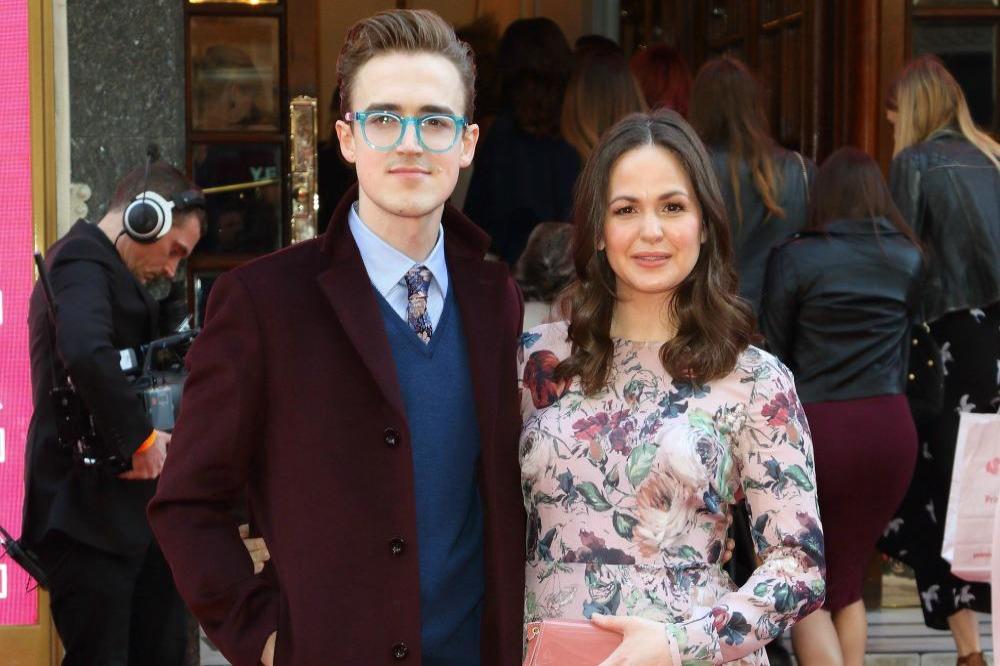 Image Source/Female First
Tom Fletcher and Giovanna Falcone has known each other since they were 13 years old kids when they studied together at the Sylvia Young Theatre School.
A Fun Fact: Tom proposed to Giovanna when they were just 13!
Tying the knot in 2012, the couples are now parents to three little boys.


Giovanna is a bestselling author of a mix of fiction and parenting books. Her published
books
are:


Letters on Motherhood


Eve of Man (Tom and Giovanna co-authored this book!)


Some Kind of Wonderful


Happy Mum, Happy Baby


Always with Love


Dream a little Christmas Dream


Dream a Little Dream


Christmas with Billy and Me


You're the One that I Want


Billy and Me


A Fun Fact: Giovanna is the sister of popular English TV personality who appears on
The Only Way Is Essex
,
Mario Falcone
!
Tom And Giovanna's Journey With Their Kids…


The name of their first baby boy is Buzz Michelangelo Fletcher who is five years old, their second baby boy is Buddy Bob Fletcher who is four years old, and lastly, their third baby boy is Max Mario Fletcher who is just one year old.
Their first-born, Buzz recently celebrated his fifth birthday and Tom
said
:
"He changed my life completely and though it's so hard to watch them get bigger and grow up, he is turning into such a brilliant, clever little person who surprises me every single day."
Meanwhile, Giovanna said:
"You have taught me so much about myself and have completely changed our lives. You're funny, loving, devoted, bonkers, clever and completely over the top."
What REALLY IS The Big Deal About Tom's And Giovanna's Parenting Skills?
Well, they keep it simple, straightforward, real and brutally honest.
Contrary to the norm, their Instagram posts cover the good, the bad, the neat, the dirty and everything that comes with parenthood! As a result, they are being celebrated and appreciated by their fans and followers.
They spill some of their secrets in this episode of
This Morning
with
Holly Willoughby
and
Phillip Schofield
.
Source/This Morning
Giovanna is pretty open about the difficulties she faces as a mother. Some of the issues are the difficulty of breastfeeding, insecure moments, fearful doubts, overwhelming encounters with her babies, her 'wobbling' postpartum body, milk dripping from her swelling boobs and being emotionally drained.
One of their parenting methods are parents have to maintain the balance of being silly and responsible.


According
to Tom:
"You can be the one who is silly and fun but you also have to be responsible sometimes and tell them, 'no, you can't climb out of the window'.

"There will be phases when you'll be the one the kids come to when they want to play; other times you'll be the one they come to when they fall over and hurt themselves."
Tom also advises young fathers to listen to their kids.
"Every child is different, and 'professional' advice seems to change all the time. Your kid lets you know everything you need to do – you just need to listen to them."
And most importantly, he stressed that fatherhood is far from what you have in mind. Despite being prepared, it is hard for him and the best way to go about it is 'just wing it'!
How Has Fatherhood Changed Tom Fletcher?


Evidently, he has changed after the birth of his three boys. His Instagram feed has changed and essentially, the crux of his life has changed too.
He has admitted that besides the need to give up on sleep, parenthood has made his dreams more prominent and he is focused on making the most of the things he enjoys now.
However, what came as a revelation is the fact that parenthood has greatly helped him to come off his bipolar medication.
"It made me realise I had to get on top of everything. If you are not able to look after yourself, you are not able to look after your kids."
How Does The Couple Juggles Parenthood Between Them?



View this post on Instagram

A post shared by TomFletcher (@tomfletcher) on
Considering that both of them are working on creative pursuits, it is imperative for them to work in a certain way and in specific times.
How do they manage to parent, write and be active on social media?
By taking turns, relying on their parents and giving way to each other's dreams.
In an appreciation post in Facebook, Giovanna shared about that specific moment when she was writing. Buzz was at school, Buddy was with his Nana and Ewad, Max was swimming with Tom, while Nono and Nonna were watching
Chernobyl
while waiting to pick Tom and Max.
Obviously, it is a juggle and it takes a village to raise kids.
Enough About Parenthood, How Does The Busy Couple Maintain Their Relationship?


In Giovanna's own
words
:
"I think that we are best friends is the key to it. We are a team and we've known each other since we were 13 when we dated for two days and he dumped me for his ex-girlfriend."
Claiming that she was not bitter, she said:
"Then we dated again when we were 15 for a year. I think our on-off nature has actually been good for us. It means that when we're older we won't be like, 'Oh God you're the only person that I've ever gone out with!'

"We've kissed other people and been on other dates and we've found that actually that no-one else compares."
How's that for some serious #couplegoals ?