Joe Wicks Net Worth: How Rich Is The Famous Body Coach?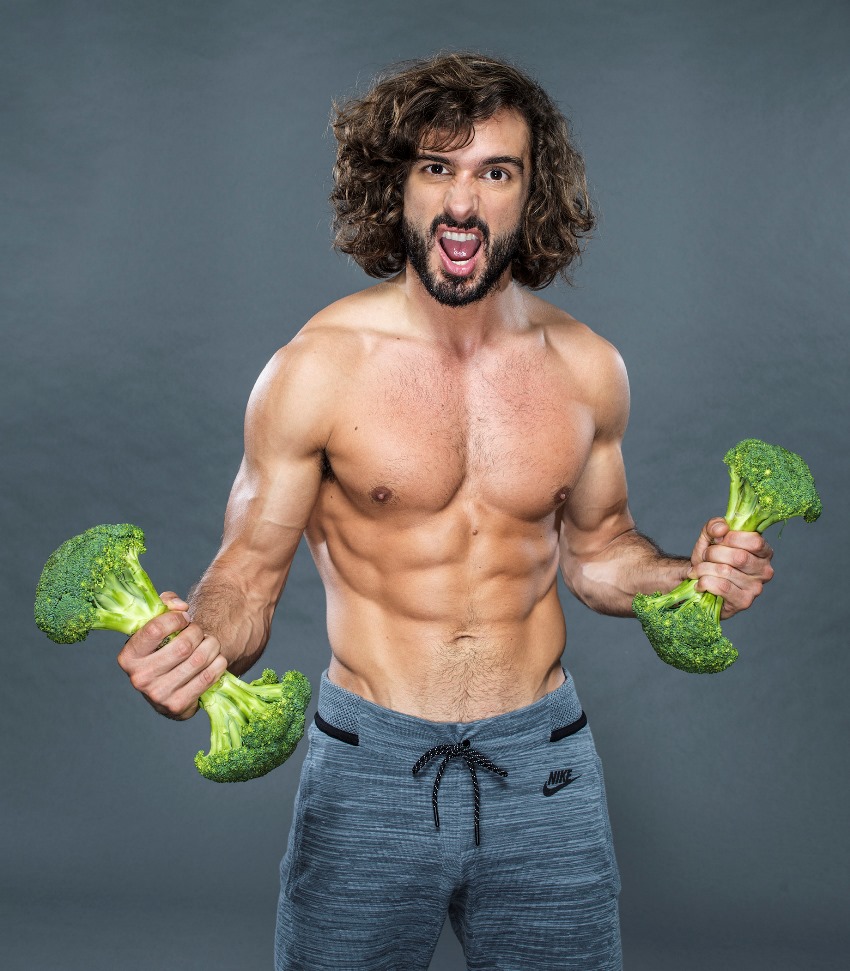 Joe Wicks net worth is undoubtedly something that many people want to find out. Nowadays, everybody wants to look perfect, and this is the reason why the business of fitness and nutrition, as well as healthy eating, is growing faster than anything else.
It is no surprise that, while people sweat and work hard to achieve their dream body, coaches are making a fortune. However, only a few of them can really conquer the heart of their followers and become famous.
If you want to learn more about Britain's favourite personal trainer and you are curious about Joe Wick's net worth, you are in the right place!
Who Is The Fitness And Nutrition Coach Joe Wick?
Joe Wicks is a young fitness coach who has recently become a fitness and beauty guru by gaining fame on his social networks, especially Instagram. Speaking of his fame on the Internet, he says:
"I never do social media when I'm drunk, because I might think I'm being really funny, but am really saying the worst thing ever!"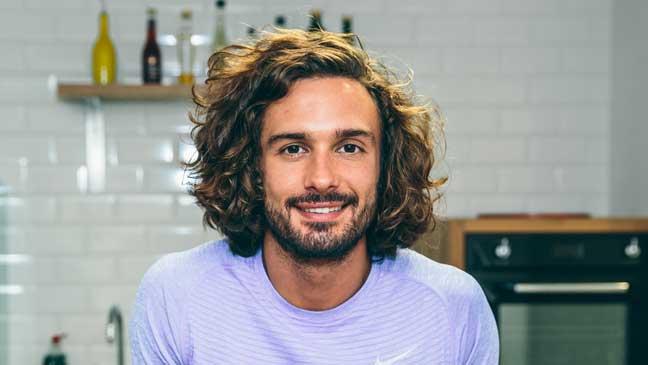 Source: BT
He wasn't even 30 when he managed to sign a massive book deal and got his own TV show. In other words, he is the rising star of sports science.
But is Joe Wicks net higher than James Corden net worth? Let's find out together.
How Did Joe Start His Career?
At the age of 24, a very young and maybe naïve Joe borrowed £2,000 from his family to start-up his own business.
Recalling his time as an inexperienced entrepreneur, the fitness guru has recently commented:
"I didn't make a single penny for a year."
For someone now making so much money at the young age of 31, this really should have been a rough time. On the other hand, this experience inspired him to do his best to make his dreams come true. He really is proud of his career, and he's ready to inspire other people to do the same, for example with his last speech at the St. Mary's University.
As often happens with ambitious people, Joe looked for a chance of success on the Internet. This was when he started uploading his videos on Instagram. His self-promotion as The Body Coach soon led him to inspire more than 2 million followers.
His two most famous books, "Lean in 15" and "The Fat-Loss Plan", have now sold more than 2 million copies. And this is only the beginning of a promising career!
Where Does Wicks Net Worth Come From?
Some people, such as Kristine Saryan, gain their fame from a TV show. Other, like coach Joe, get their place on television only after going through the channels of the Internet.
This is what happened to Wicks, whose story demonstrates that the business of fitness is not all about building muscle or selling protein pills.
Speaking of his role in helping people find the right shape, he says he is:
"A man on a mission to rescue people from the awful dieting industry"
He also explained:
"You know how sometimes you feel like, if you're on a diet, it's just you on your own? I wanted you to think, well actually, you can have barbecues and parties and make them healthy."
And:
"I'm not like, 'Don't eat this', and, 'Clean eating that'. Just enjoy your food! If you exercise, it works out, you know This is how I roll."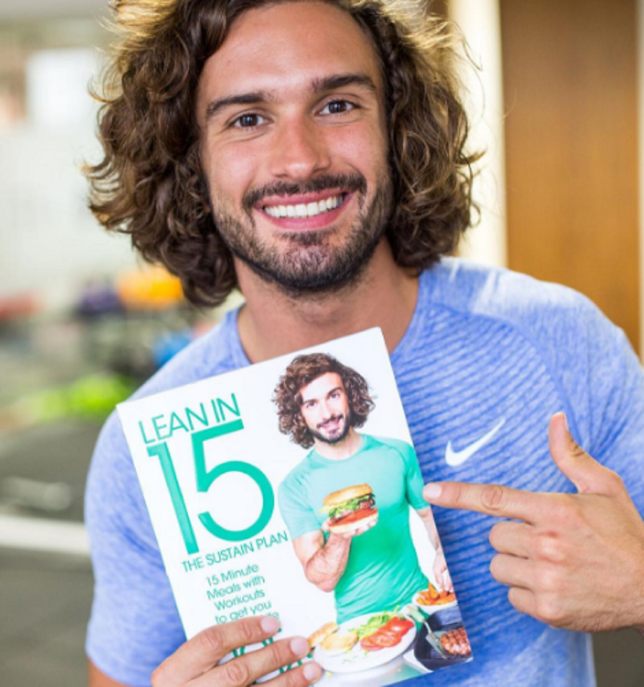 Source/ Instagram Joe Wicks
Joe's first book "Lean in 15, 15-minutes meal", published in 2015, was a bestseller and sold more than 90,000 copies. After this early success, he wrote another book to promote homemade cooking. He was soon noticed by television talent scouts, and he finally got his own Channel 4 series.
If you want to try his fitness plan, you can buy his "90-day SSS plan" online for less than £100.
Does Joe Wicks Have A Girlfriend?
As you can expect from someone who has made his fortune by promoting beauty, Joe Wicks has been dating the gorgeous Page 3 model Rosie Jones since 2016.
Although the fitness guru is widely active on his social networks, he and his girlfriend Rosie Jones have always tried to keep their romance away from the spotlight.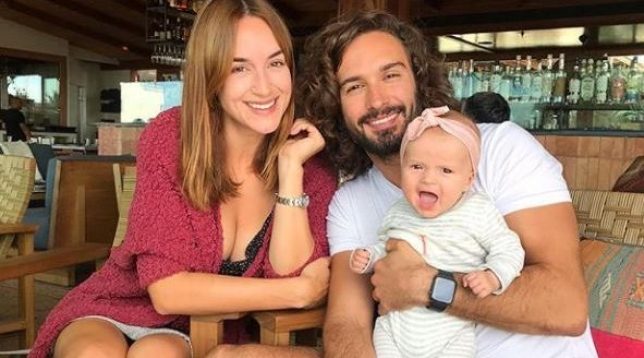 Source/ Instagram Joe Wick
After announcing they were expecting a baby, they finally welcomed their first daughter last May.
Rosie, aged 29, has been modelling since she was 17 and we don't know much about how they met each other. However, Coach Joe revealed that his girlfriend had suffered a miscarriage before their first child.
Does Coach Joe's Fitness Plan Work?
Although the results of following it will most likely depend on a series of various factors, Joe Wick's fitness philosophy combines HIIT (High-Intensity Interval Training, which comprehends very intensive 15-30 minutes workout sessions) with homecooked meals.
His workouts are available for free on his YouTube channel, The Body Coach TV, that now counts almost 800,000 followers.
Can I Get Fit Following Joe's Advice?
Those who want to get fit by following his method can find inspiration from one of the healthy recipes included in his cookbook. Moreover, there is even an app you can download on your phone, which offers a series of exercise that everyone can try without professional equipment. It also includes an easy-to-follow diet plan.
This is undoubtedly a comprehensive package of services and features, especially considering that it all started with some boot camps that Joe was running out at Richmond Park.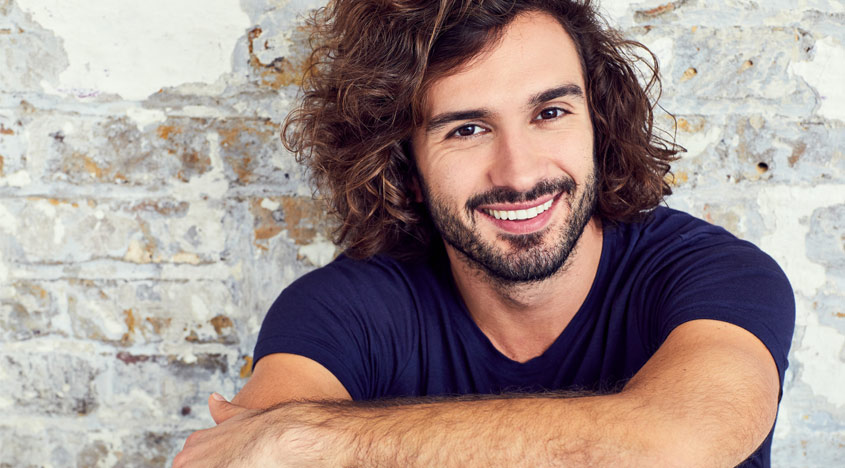 Source/ Get The Gloss
If you still don't believe that this plan may work, you should take a look at Adele. Allegedly, the famous singer now looks slimmer after following Joe's workouts from the comfort of her home.
What Is Joe Up To Now?
At the moment, the fitness guru is in the UAE for the Dubai Fitness Challenge. Here, Britain's most famous personal trainer is going to film the world's tallest HIIT workout, inside the magnificent Burj Khalifa.
On October 26, Joe attempted a world record for the world's largest HIIT workout at Skydive Dubai, but unfortunately, he failed.
In this period, only one year ago, he also announced his engagement with his girlfriend, Rose. They already have a beautiful daughter, Indie, who was born in July last year.
The fitness guru said:
"I now know what it means to want to stick together and to love someone enough to want to marry them. I asked Rosie to marry me and luckily she said yes. It's my goal in life to be committed and loyal to Rosie and Indie and always be there for them."
Is The Fitness Guru Married?
The couple finally got married in June 2019 in an intimate ceremony with their friends and family. Joe was so happy that he almost was speechless. In fact, he only shared with his fans a few, but very important words:
"Just married. Having such an amazing day so far with all our family and friends."
What Is Joe Wicks Net Worth?
At the young age of 31, Joe Wicks can enjoy a net worth of £14.5 million.
Allegedly, his social media presence alone can guarantee the young nutrition coach a yearly income of £12 million.
This proves that you can still spend your free time posting on social media and have the body of a Greek-god at the same time. Who said that making money from the World Wide Web is only for nerds?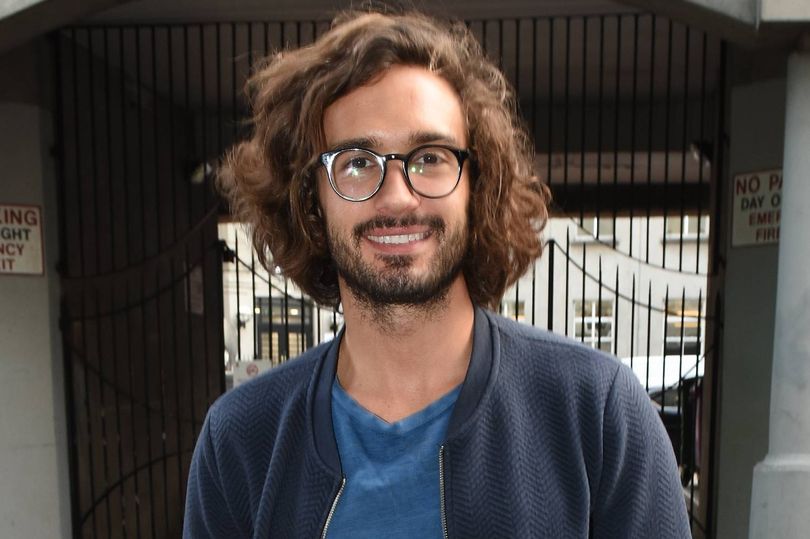 Source/ WENN
Nevertheless, speaking about his estimated net worth, the Brits' most loved body coach has recently declared that:
"Buying watches and cars isn't going to make you happy in the long run."
Admittedly it sounds like a significant statement, coming from someone who makes more money than many other stars, including Mary Berry!