The Faces Behind The Voices Of These Classic 90s Cartoons
1. The Joker from Batman: The Animated Series (Mark Hamill)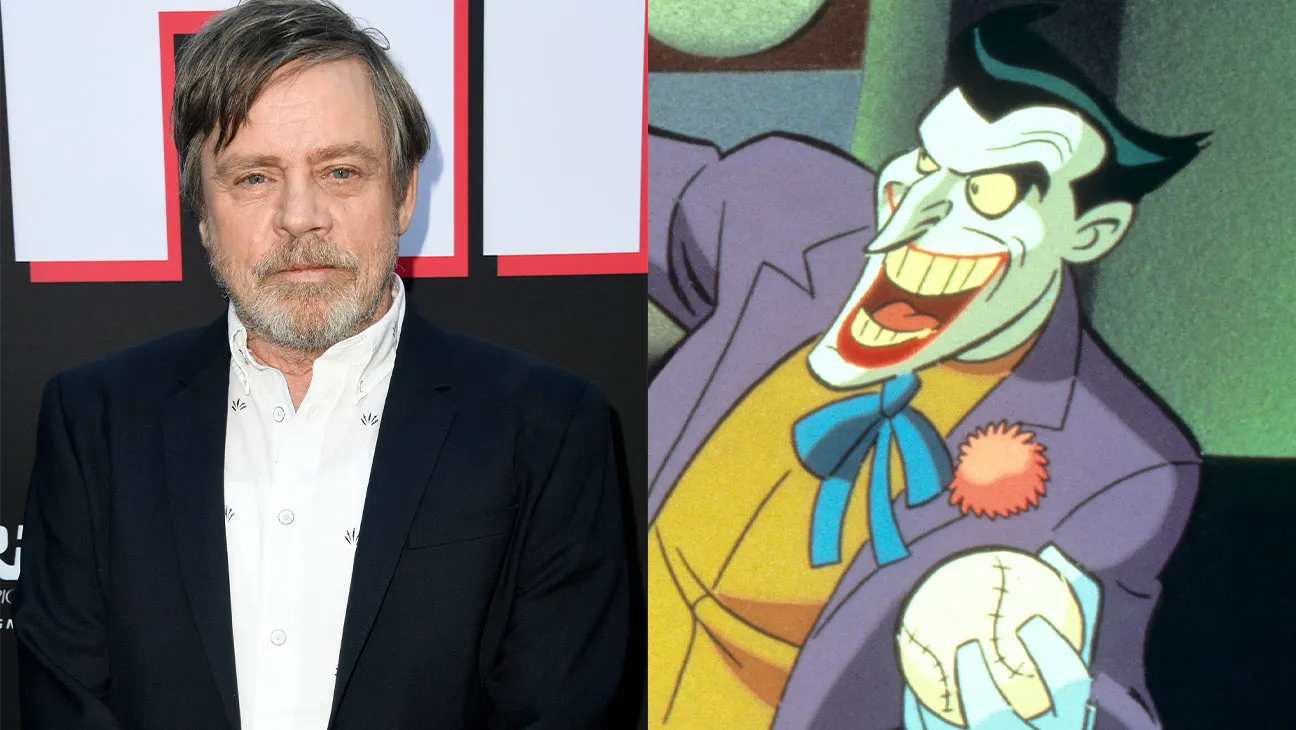 image source: thehollywoodreporter.com
Who would have thought Luke Skywalker would be voicing another huge character from an entirely different franchise? But yep, Mark Hamill was actually the voice for the animated version of the villain, Joker, in Batman: The Animated Series, whose voice sounded great in a purple suit.
2. Earthworm Jim from Sega (Dan Castellaneta)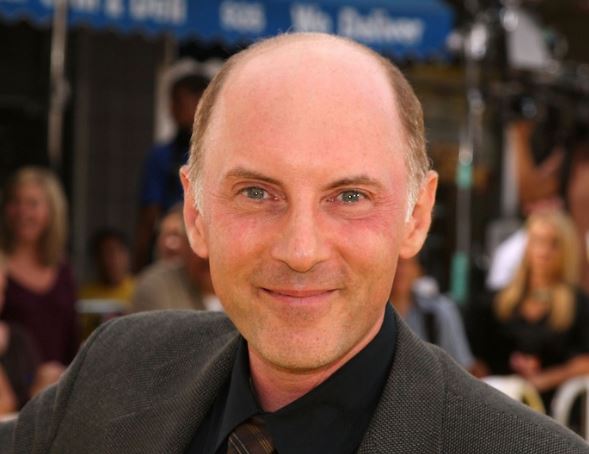 image source: celebritynetworth.com
That's Homer Simpson to you! Yep, Homer was also Earthworm Jim who became big in the 90s through Sega Mega Drives. Earthworm Jim was known for a couple of things: for having memorable one liners (delivered by Dan Castellaneta himself, of course) and having no superpowers worth mentioning.
3. Shredder from Teenage Mutant Hero Turtles (James Avery)
image source: popmythology.com
You might not know James Avery just by name alone, but you'll definitely recognise him if you were a fan of Fresh Prince of Bel Air, because he played Uncle Phil! Yep, Uncle Phil was the voice of Shredder from Teenage Mutant Hero Turtles back in the 90s.
4. Stimpy from Ren & Stimpy (Billy West)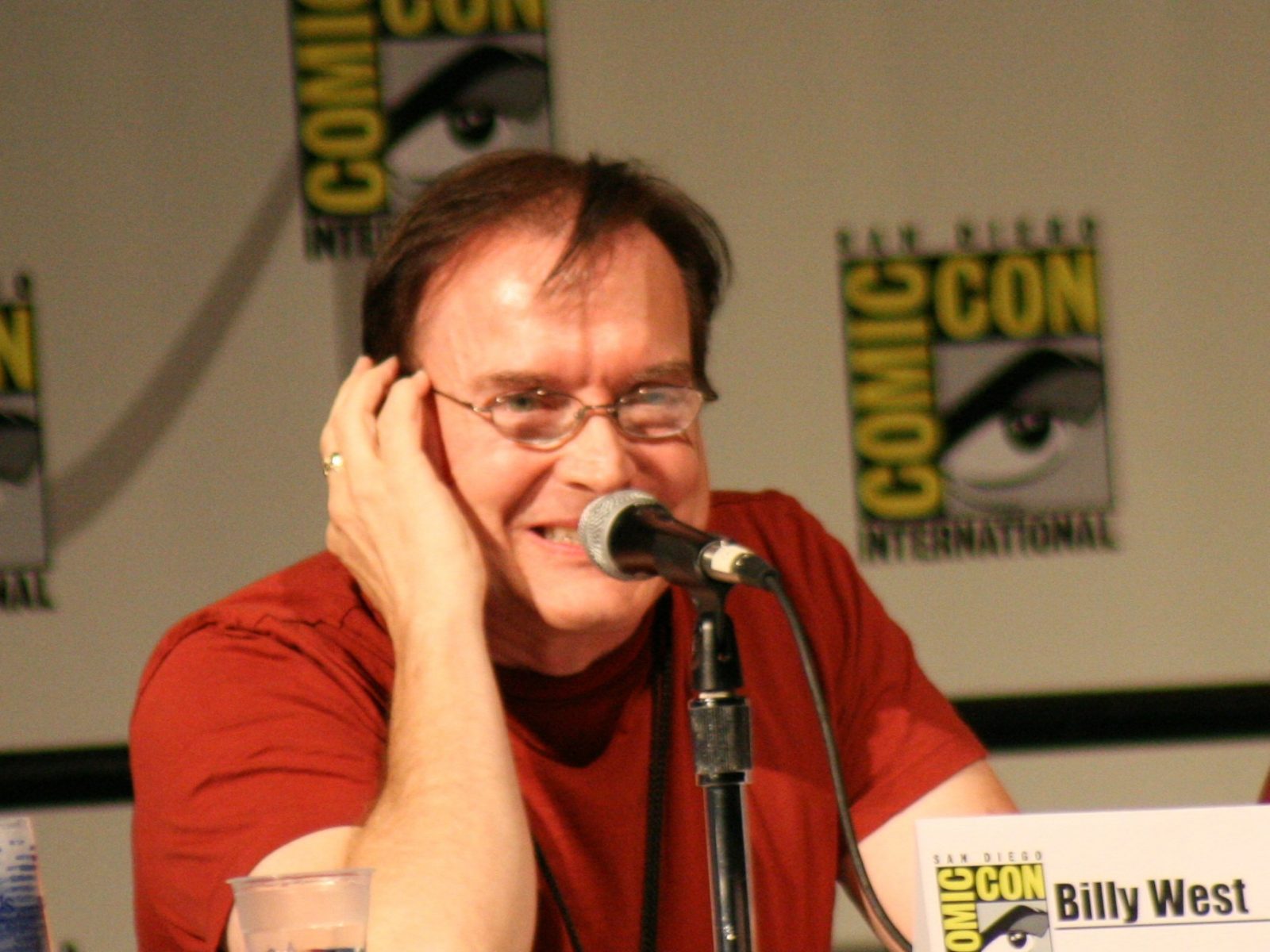 image source: imdb.com
Billy West is one of those people you won't know by name, but you'll have had your entire childhood and cartoon life influenced by them. That's because Billy West is the voice behind Bugs Bunny and Elmer Fudd, as well as most of Futurama. And turns out Billy West was Stimpy, too!
5. The cow from Rocko's Modern Life (Tom Kenny)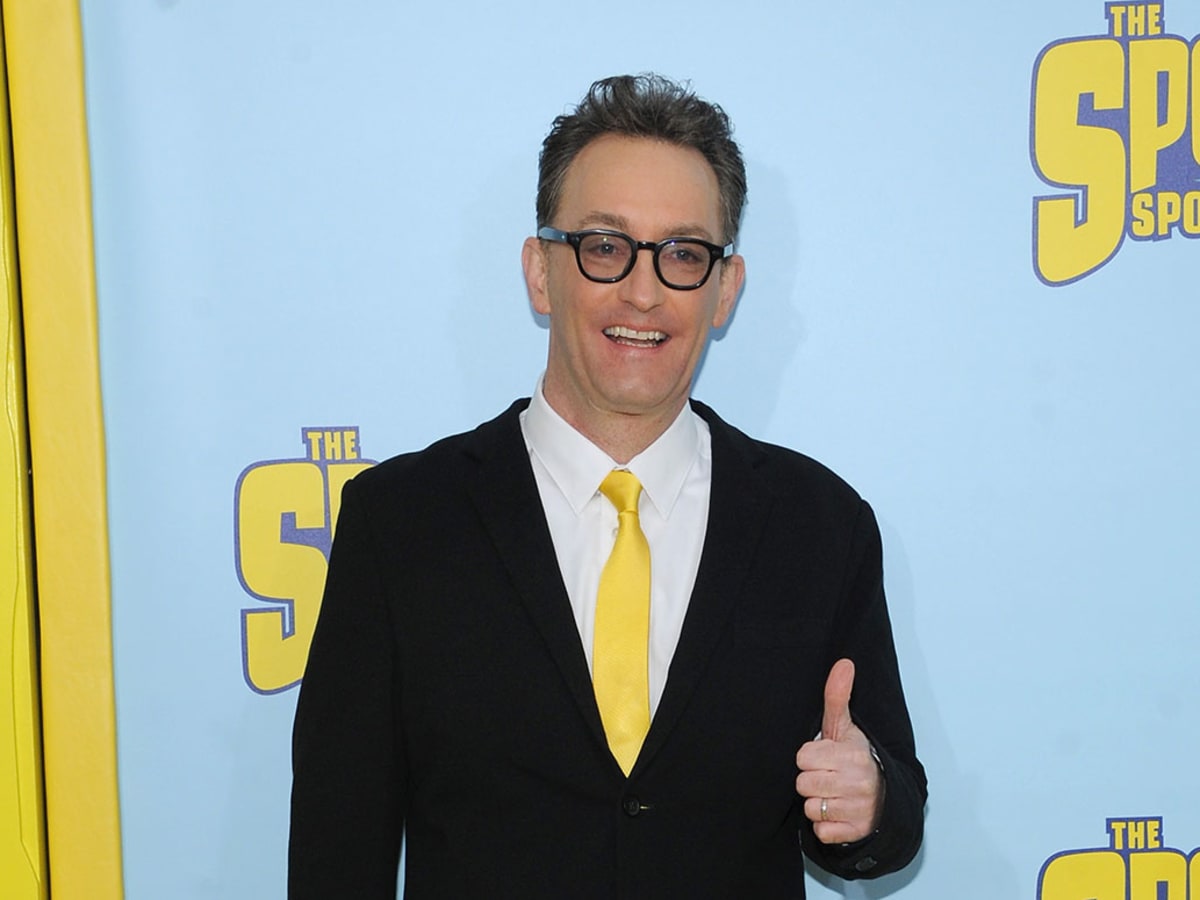 image source: parade.com
A 90s classic from Nickelodeon, Rocko's Modern Life gave us the yellow cow voiced by none other than Tom Kenny, who's voice you'll definitely know as belonging to a sponge who lives in a pineapple under the sea! Yep, Tom Kenny was also the cow from Rocko, as well as SpongeBob.
6. Eliza from The Wild Thornberrys (Lacey Chabert)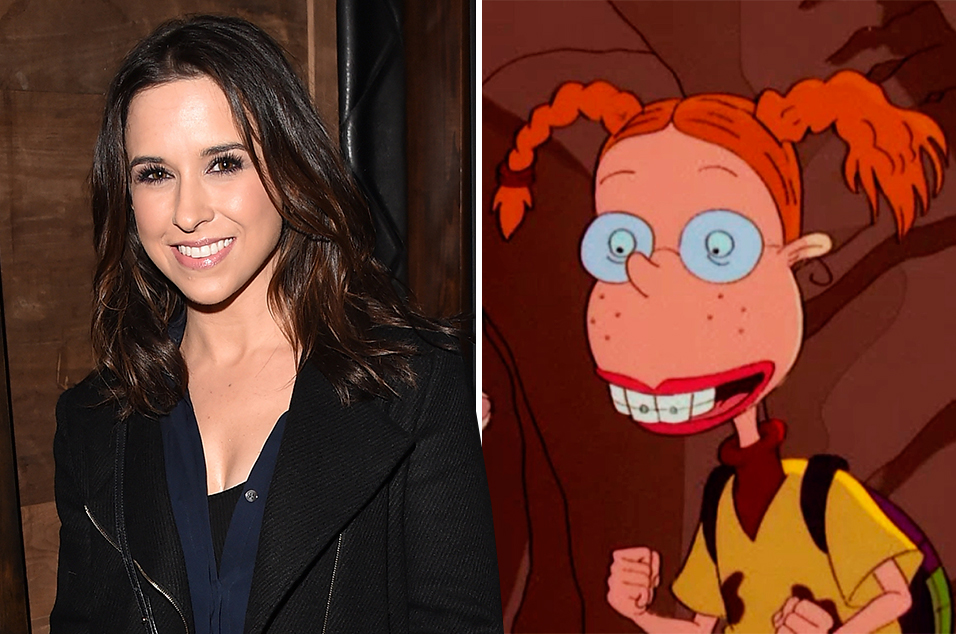 image source: nme.com
We all loved the Wild Thornberrys in the 90s, and especially Eliza's glasses and braces combination we could all relate to. She was voiced by actress Lacey Chabert, who also voiced Meg from Family Guy before Mila Kunis took over the role. You'll also recognise her as Gretchen from Mean Girls!
7. Carlos from The Magic School Bus (Daniel De Santo)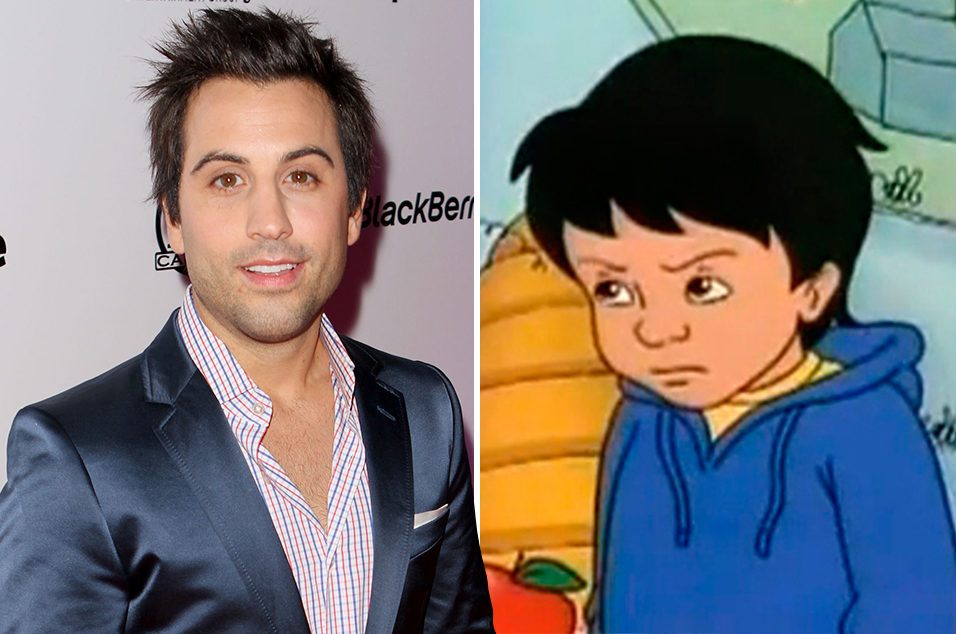 image source: nme.com
Carlos was known on the animated Magic School Bus show as being something of a class clown - and the voice actor, Daniel De Santo, also had experience in class when he starred in Mean Girls, too. In fact, he starred as Jock Jason, the boyfriend of Gretchen, Eliza Thornberry's actress!
8. Gretchen from Recess (Ashley Johnson)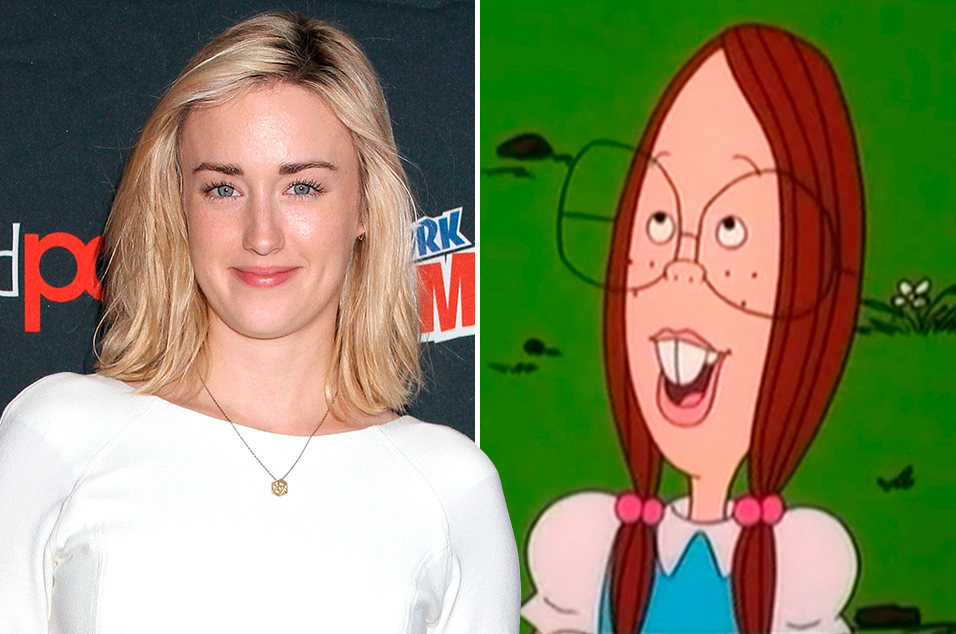 image source: nme.com
We all remember Gretchen from Recess, right? With the brunette pigtails, the big teeth and even bigger glasses! Well you might be surprised to learn she was voiced by Ashley Johnson, known for other voice acting roles like The Last of Us, and more recently as part of the Critical Role cast.
9. Keesha from The Magic School Bus (Erica Luttrell)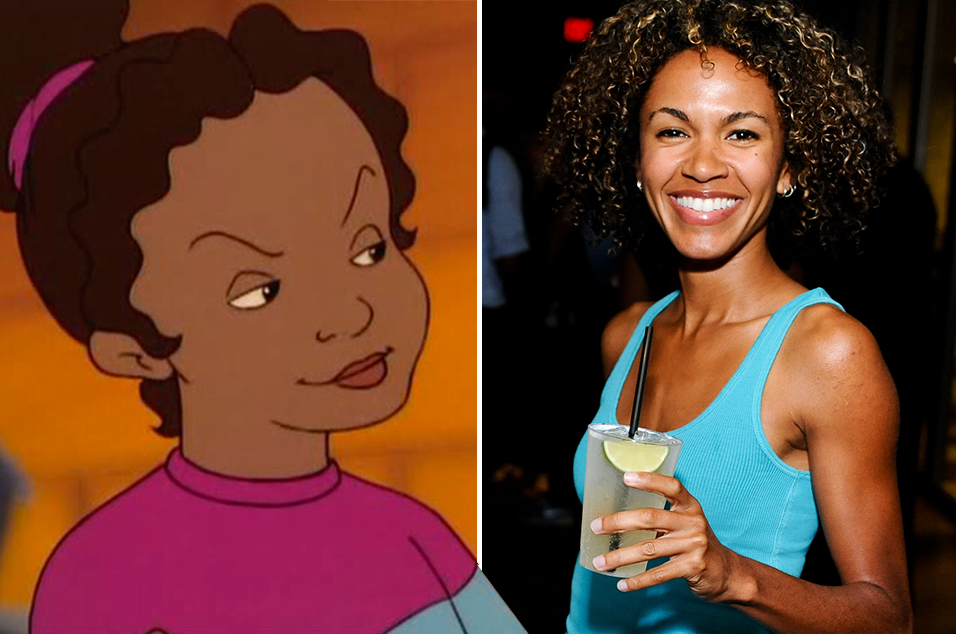 image source: nme.com
The very sarcastic character of Keesha from the Magic School Bus was voiced by actress Erica Luttrell. Erica has gone on to have a number of other voice acting roles, and mainly in animation of a different kind: video games! She's voiced characters in Dragon Age and Lego Batman.
10. T.J from Recess (Andrew Lawrence)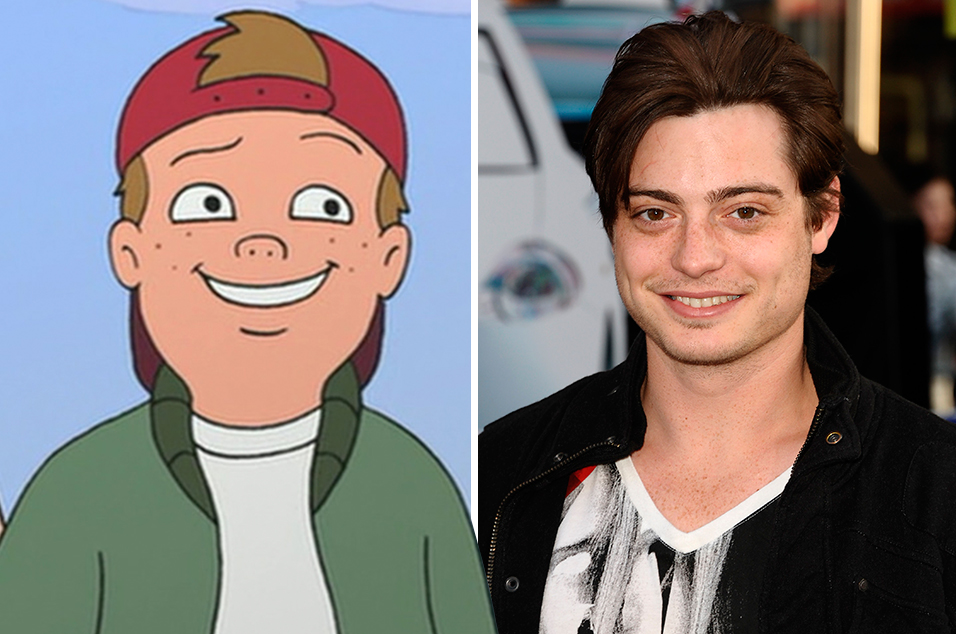 image source: nme.com
The coolest kid on the playground, T.J, was voiced by actor Andrew Lawrence, who actually comes from an acting family. His two brothers have starred in Melissa & Hoy and Mrs Doubtfire. Andrew has also had further acting roles in CSI and Castle - he must like detective shows!
11. Gerald from Hey Arnold! (Jamil Walker Smith)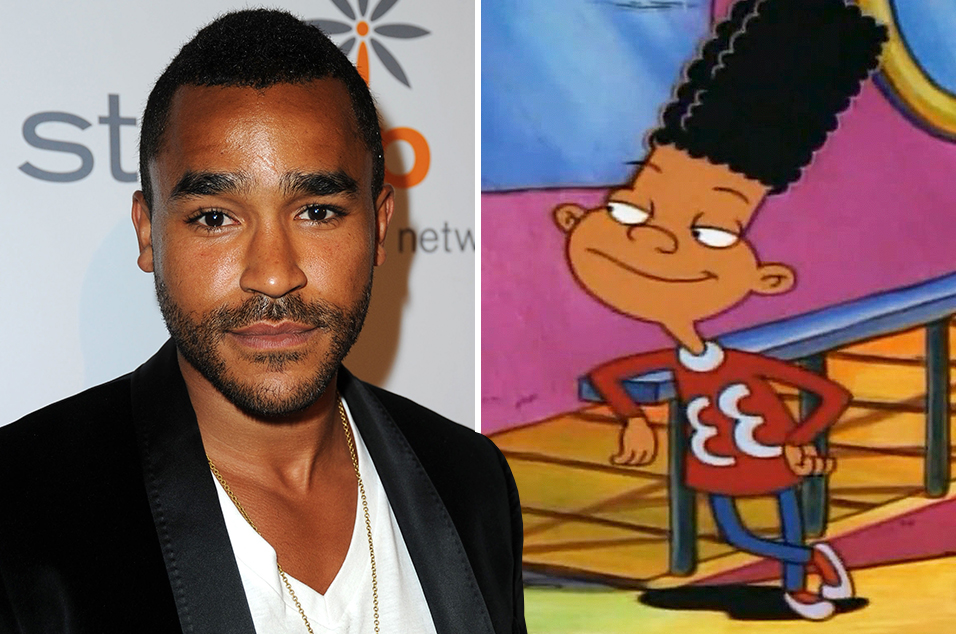 image source: nme.com
Gerald was the best friend of our favourite football head in the hit animated show, and he was voiced by actor Jamil Walker Smith all the way through from 1996 until 2004. Smith has gone on to have TV roles in SGU Stargate, playing Ronald Greer, and has also appeared in Supernatural.
12. Mona from Mona the Vampire (Emma Taylor-Isherwood)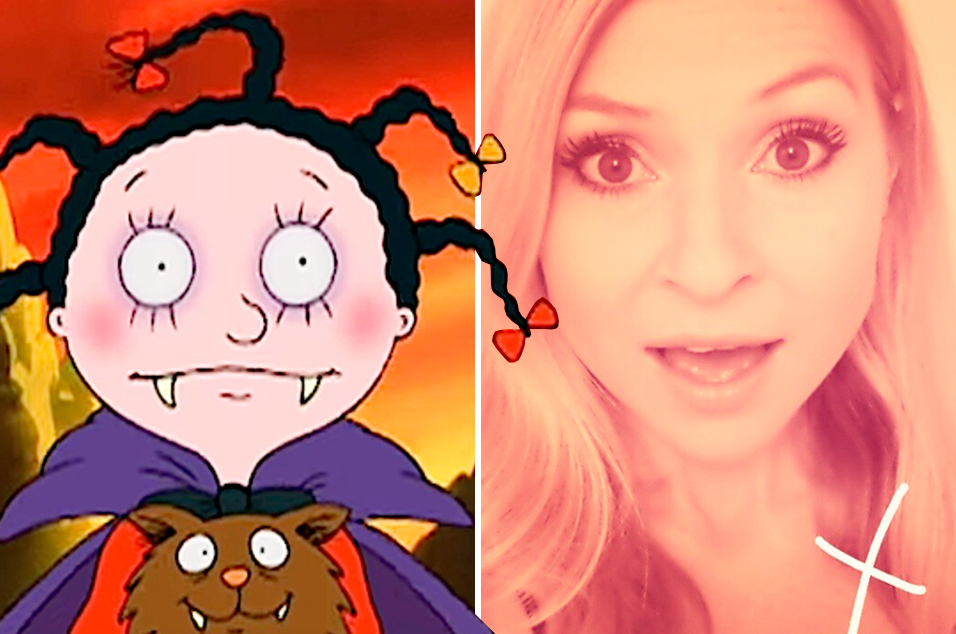 image source: nme.com
There have been
a lot
of vampires in popular culture and certain glittery ones that defining a growing nation of teenage girls, but we have to say Mona remains an animated favourite! She was voiced by Emma Taylor-Isherwood, who has also worked for Gwen Stefani's animation as well as Miffy the cartoon bunny rabbit!
13. Eugene from Hey Arnold! (Blake McIver Ewing)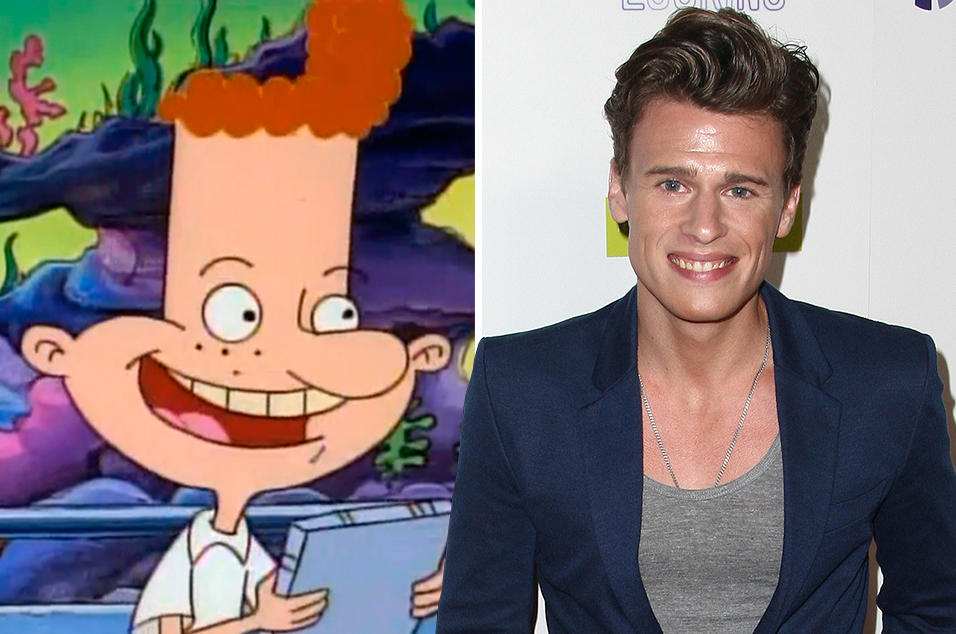 image source: nme.com
Blake McIver Ewing also starred in Little Rascals, but he was most memorable as the voice as Eugene in Hey Arnold!, our favourite nerd in all 90s cartoons! He appeared from 2001 to 2003, and later he went on to be seen in the American version of Gogglebox (The People's Couch).
14. Sailor Venus from Sailor Moon (Cherami Leigh)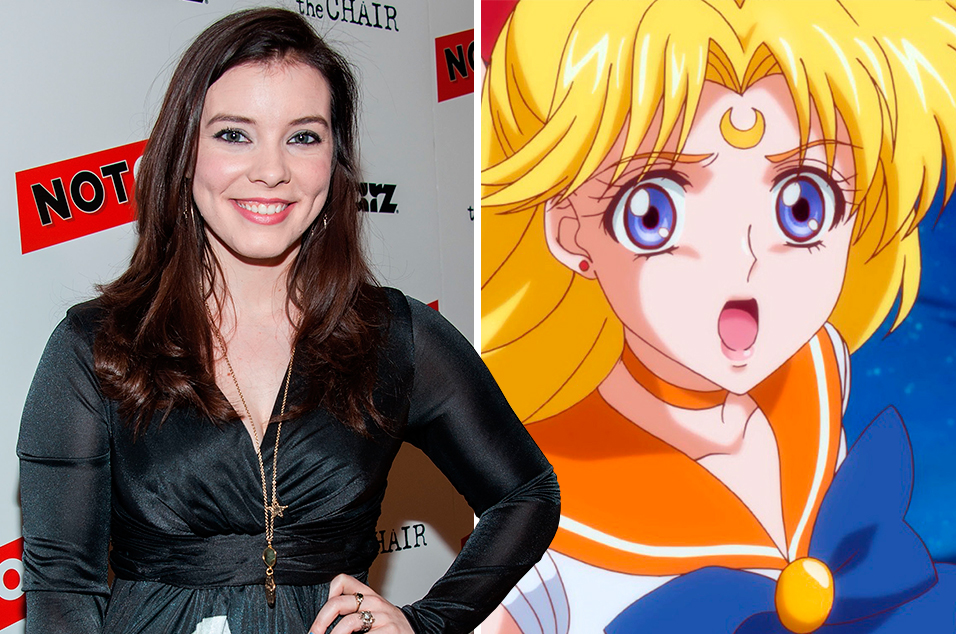 image source: nme.com
American actress Cherami Leigh is the American voice dub for the Japanese character Sailor Venus from Sailor Moon, and has been since 1992. She's also a bit of an anime voice acting expert, because she's done over 80 roles! Her other credits include the horror, The Mist.
15. Johnny from Johnny Bravo (Jeff Bennett)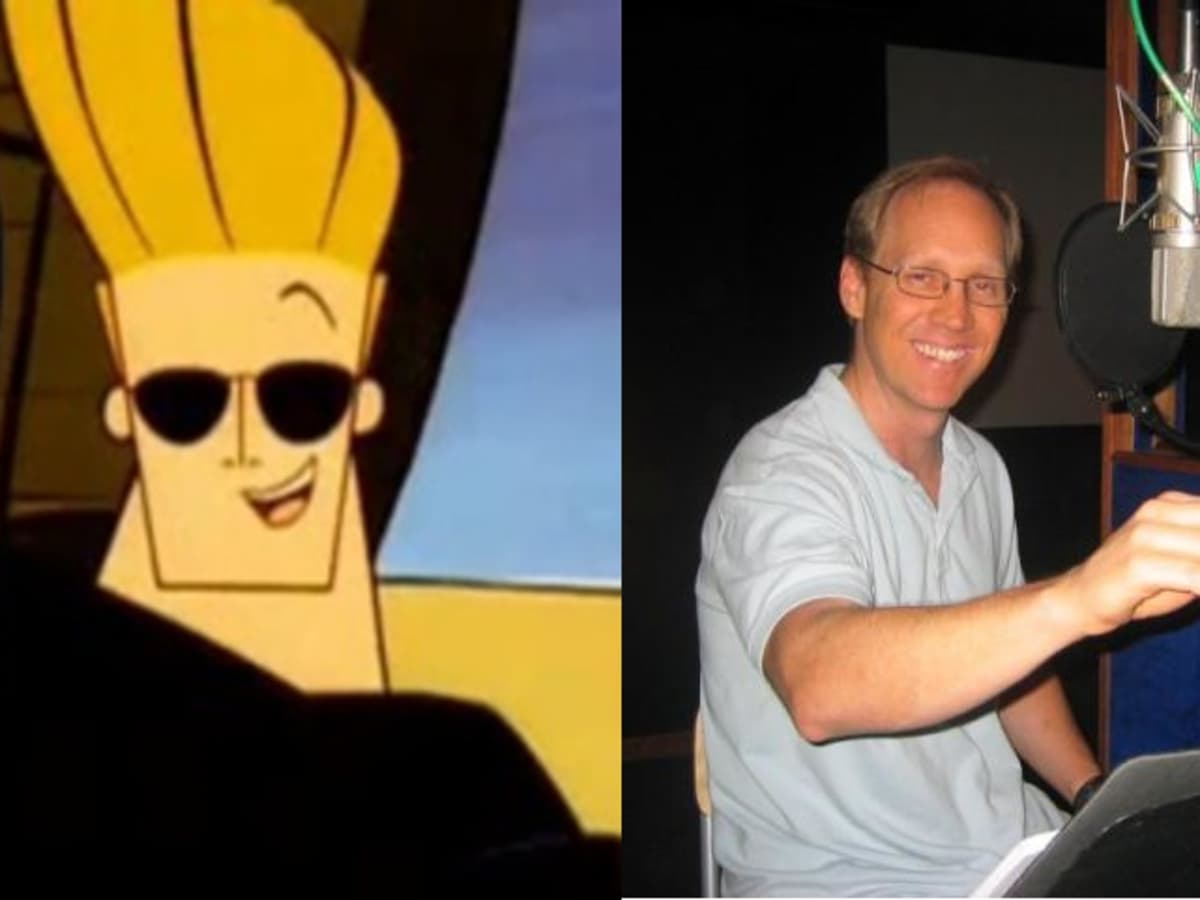 image source: hubpages.com
You may have noticed that Johnny from Johnny Bravo sounds a little like Elvis Presley - and that's because his voice actor, Jeff Bennett, does a mean Elvis impression, too! The voice actor has also appeared in Curious George and The Land Before Time.
16. Salem from Sabrina the Teenage Witch (Nick Bakay)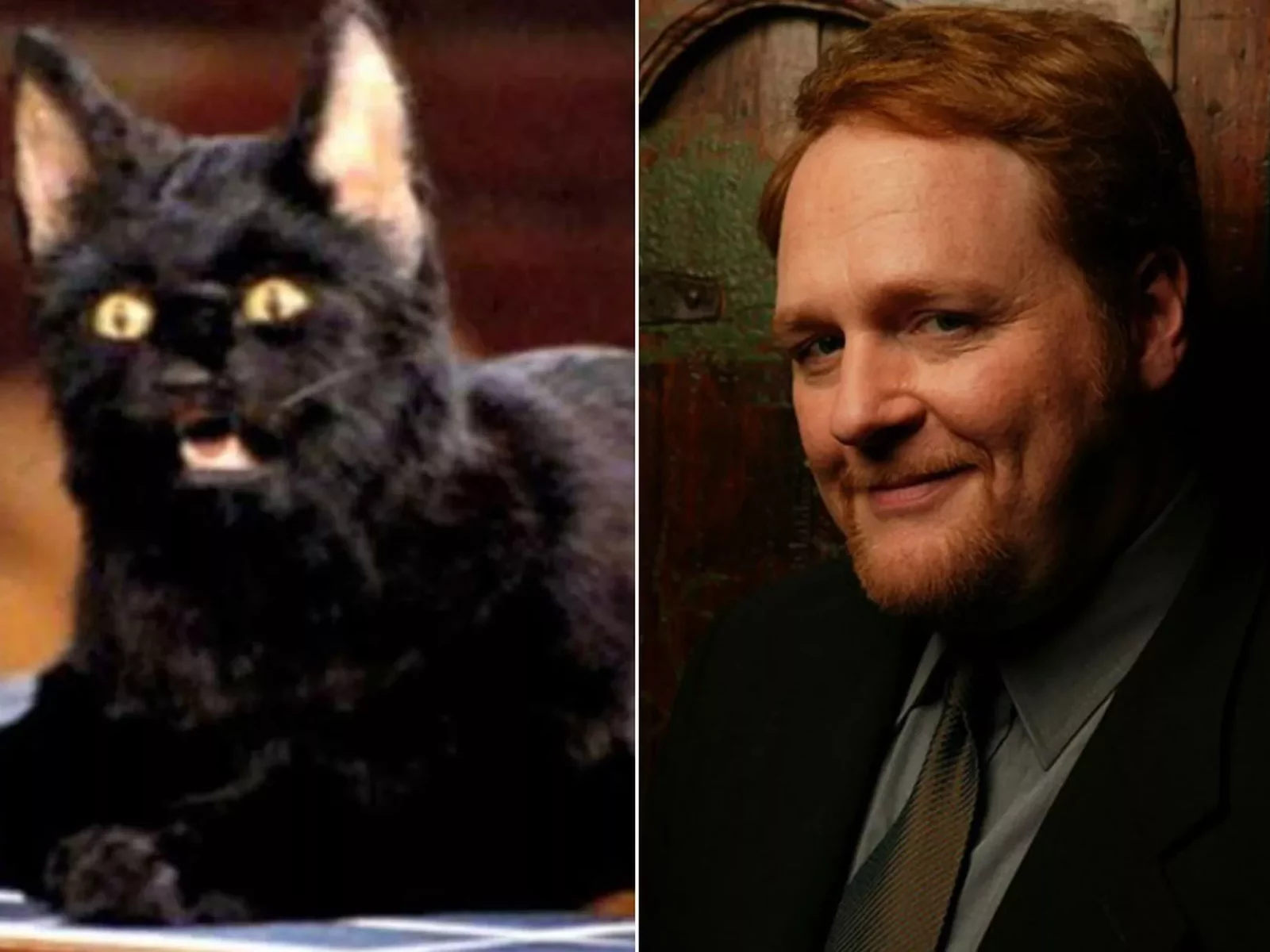 image source: themirror.co.uk
Our favourite sarcastic cat in the history of ever - even though technically a man trapped in a cat's body, but hey, it still counts - Salem was voiced by actor Nick Bakay, who also lent his voice acting talents to another animation of the 90s: The Angry Beavers, where he played Norbert!
17. Bobby from Bobby's World (Howie Mandel)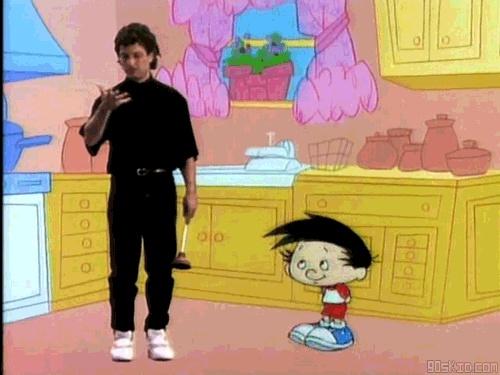 image source: reddit.com
Yep, that's right -
that
Howie Mandel, from America's Got Talent! Howie played Bobby in Bobby's world when he was only 11 years old, even though Bobby was 4 years old on the show. It actually began when Mandel had cake stuck in his throat at a party and did the voice - which sounds a bit crazy that people laughed, but luckily he was okay - and perfected the voice afterwards!
18. Timmy from The Fairly Odd Parents (Tara Strong)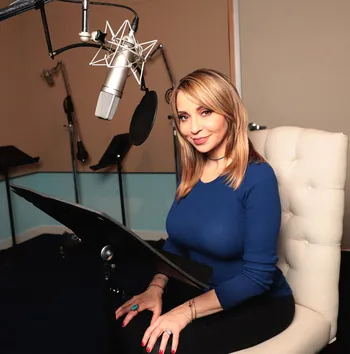 image source: tvtropes.com
Timmy from Fairly Odd Parents was actually voiced by a female voice actress, Tara Strong - which isn't so surprising when it comes to animations (Bart Simpson, we're looking at you!). Tara Strong began at a young age putting on silly voices (which she turned into a career) and she also voiced Dil Pickles from Rugrats!
19. Daria from Daria (Tracy Grandstaff)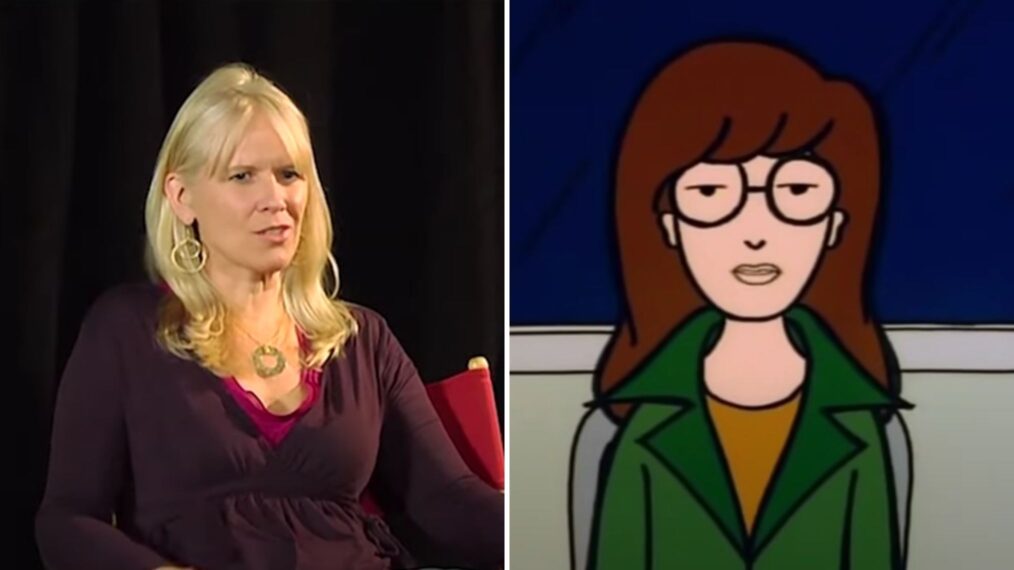 image source: tvinsider.com
Daria is an iconic 90s cartoon character, and even more so because of her deadpan voice. Well that voice is actually thanks to actress Tracy Grandstaff. Tracy started out working at MTV away from the microphone, and she now works as the vice-president of Comedy Central.
20. Tommy Pickles from Rugrats (E.G. Daily)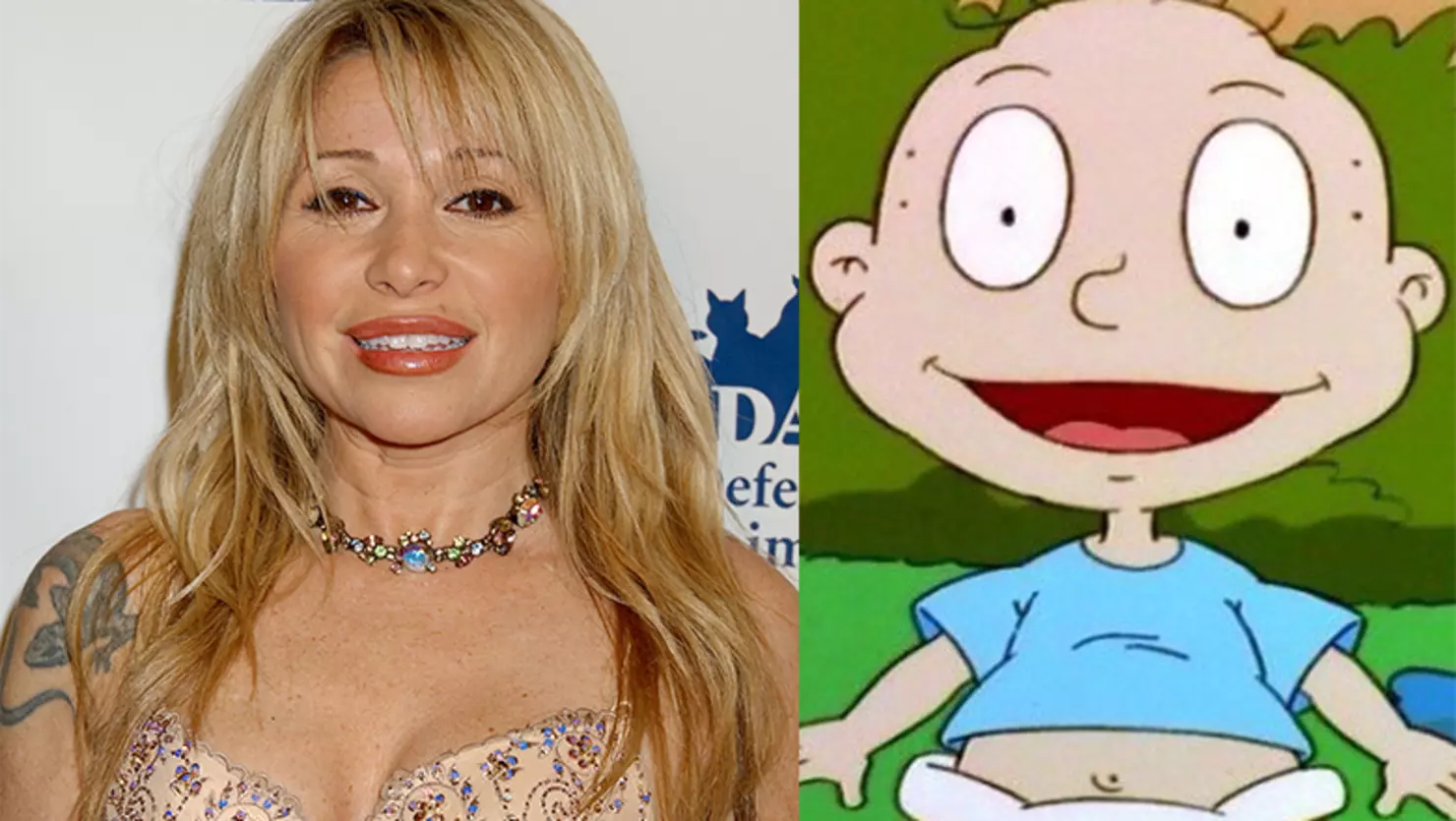 image source: iheart.com
This probably wasn't who you pictured voicing Tommy Pickles, the best Rugrat of all! E.G. Daily is known for her voice acting, and she's also a successful musician, appearing on the soundtrack to Scarface, as well as an actress in the live-action Pee-Wee's Big Adventure.