The Biggest Celebrity Scandals From The 90s
1. Sinead O'Connor's protest against the Catholic Church on SNL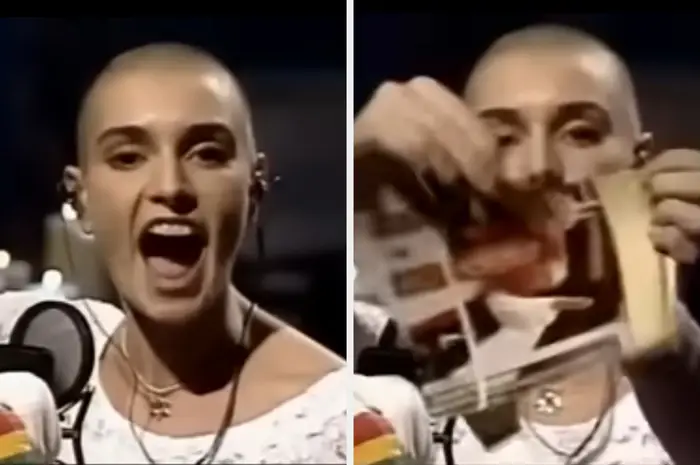 image source: buzzfeed.com
Famed Irish singer Sinead O'Connor appeared on SNL to perform, but after finishing the song 'War', she went on to rip up a photo of the Pope, and shouting at the camera to "fight the real enemy" as a bid against the Catholic Church - as a result, some people praised her, and others threw eggs at her in the street.
2. Comedienne Roseanne Barr performs the national anthem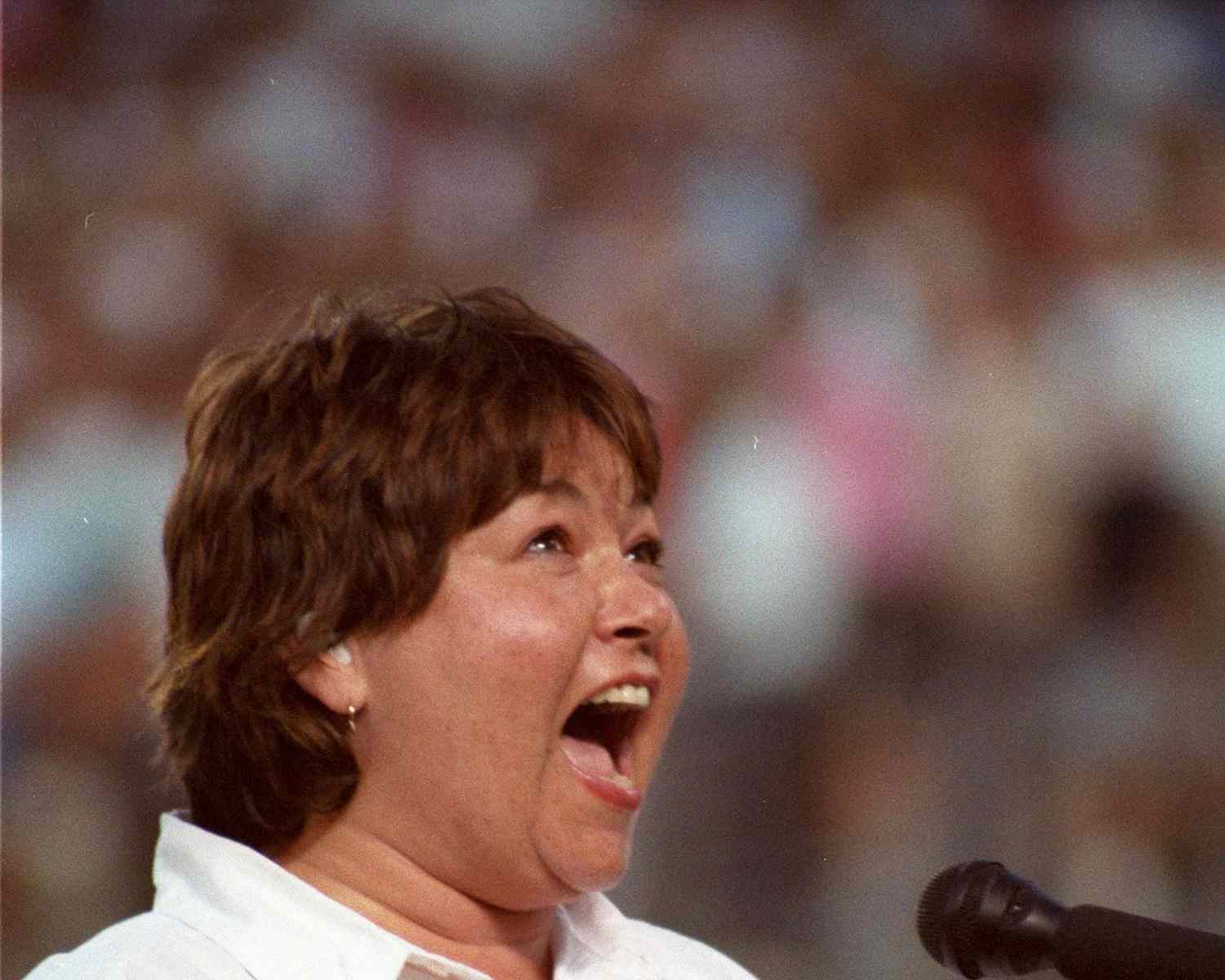 image source: people.com
It's not often you get a comedian performing the national anthem, but at the game between the San Diego Padres and the Cincinnati Reds, Barr gave a satirical performance complete with squawks, crotch grabbing and a finale spit on the ground. The media swiftly made their negative opinion known, and her career was never the same after.
3. 38-year-old comedian Jerry Seinfeld dates a 17-year-old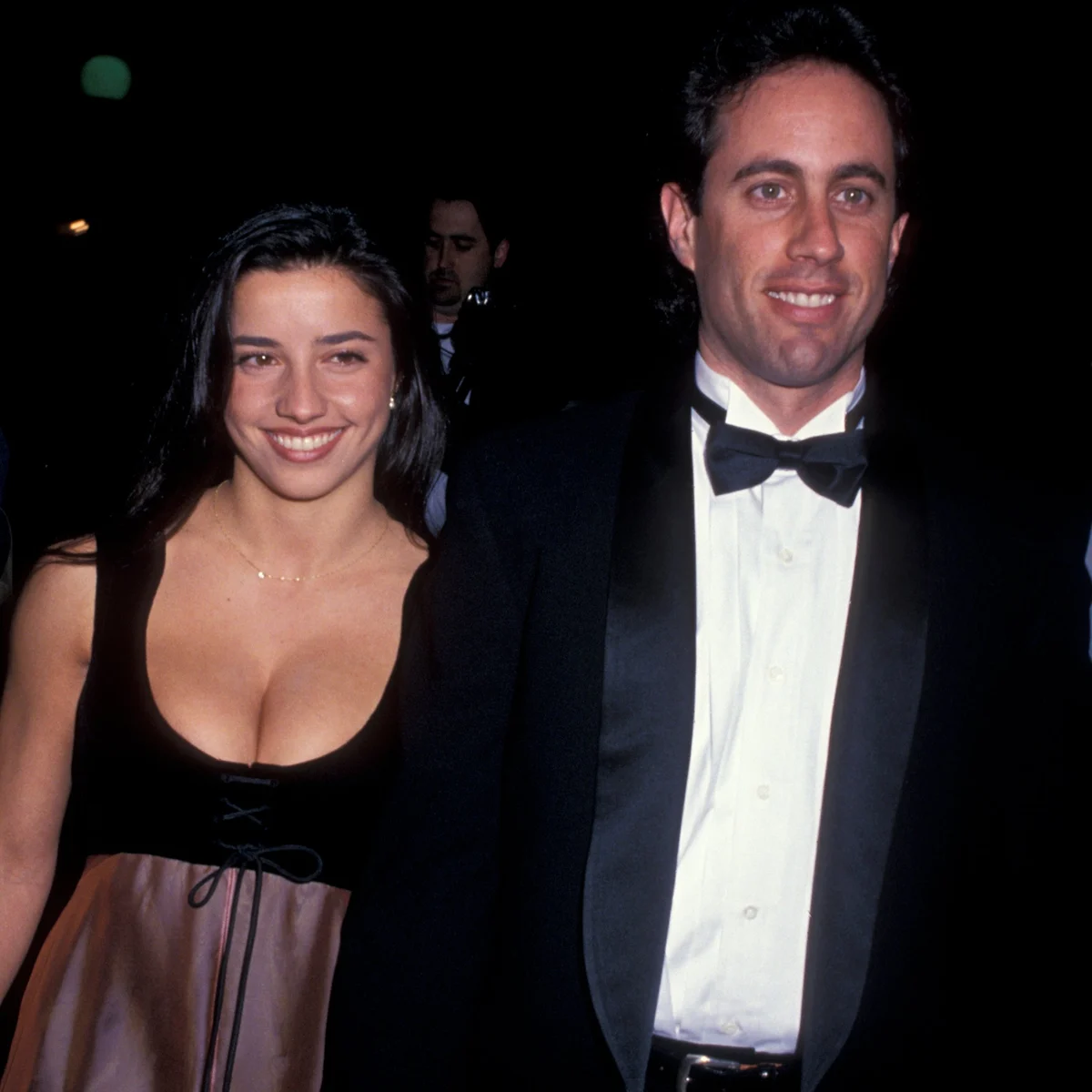 image source: mamamia.com
A 17-year-old named Shoshanna Lonstein happened to bump into comedian Jerry Seinfeld in Central Park - which led them to exchange phone numbers. Jerry was 38 at the time, and the pair went on to date from 1993 to 1997. Seinfeld defended his actions and said there was nothing inappropriate about it.
4. Julia Roberts calls off her engagement to Kiefer Sutherland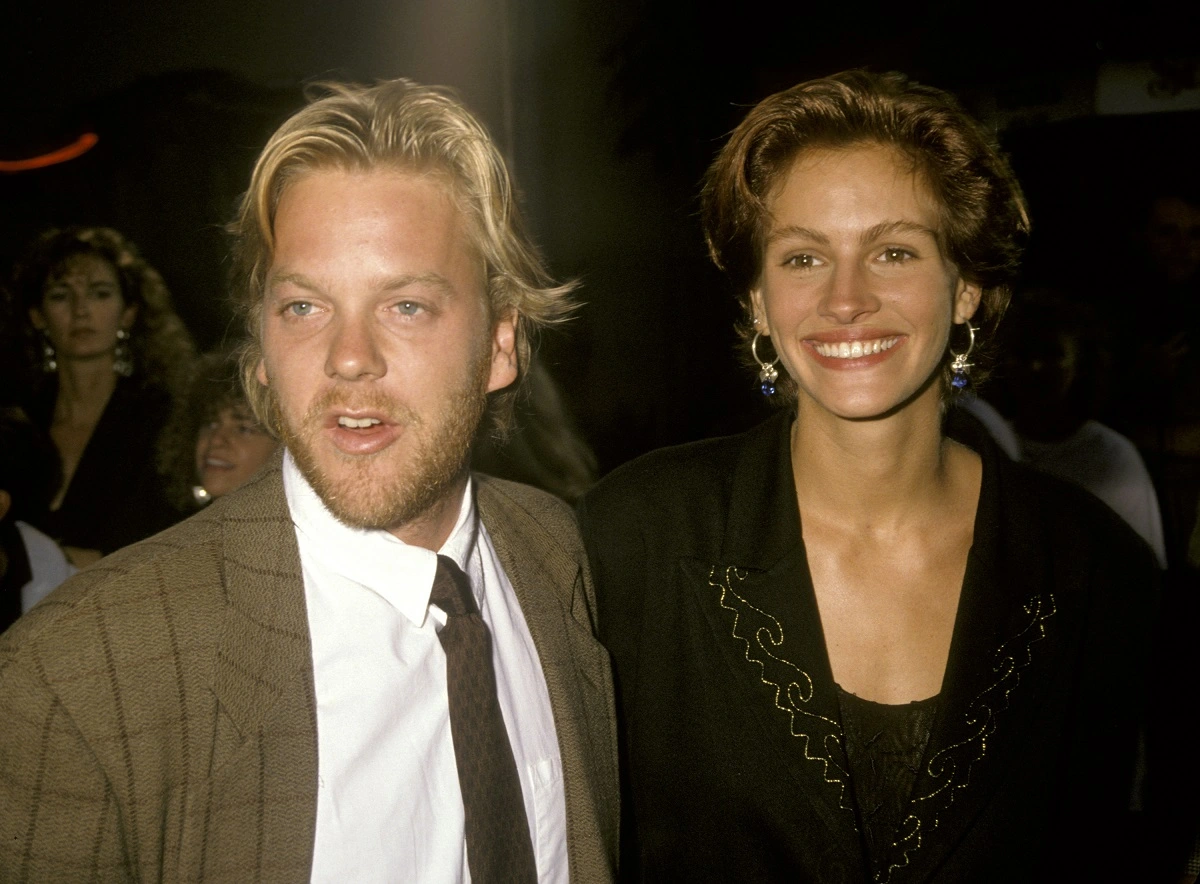 image source: cheatsheet.com
In the early 90s, Julia Roberts and Kiefer Sutherland were one of the biggest celebrity couples, and they were engaged to be married - until Roberts called off the wedding 3 days before. Roberts then ended up leaving for a holiday in Ireland with Sutherland's best friend, who she then had a brief relationship with.
5. Lisa Lopes is charged with arson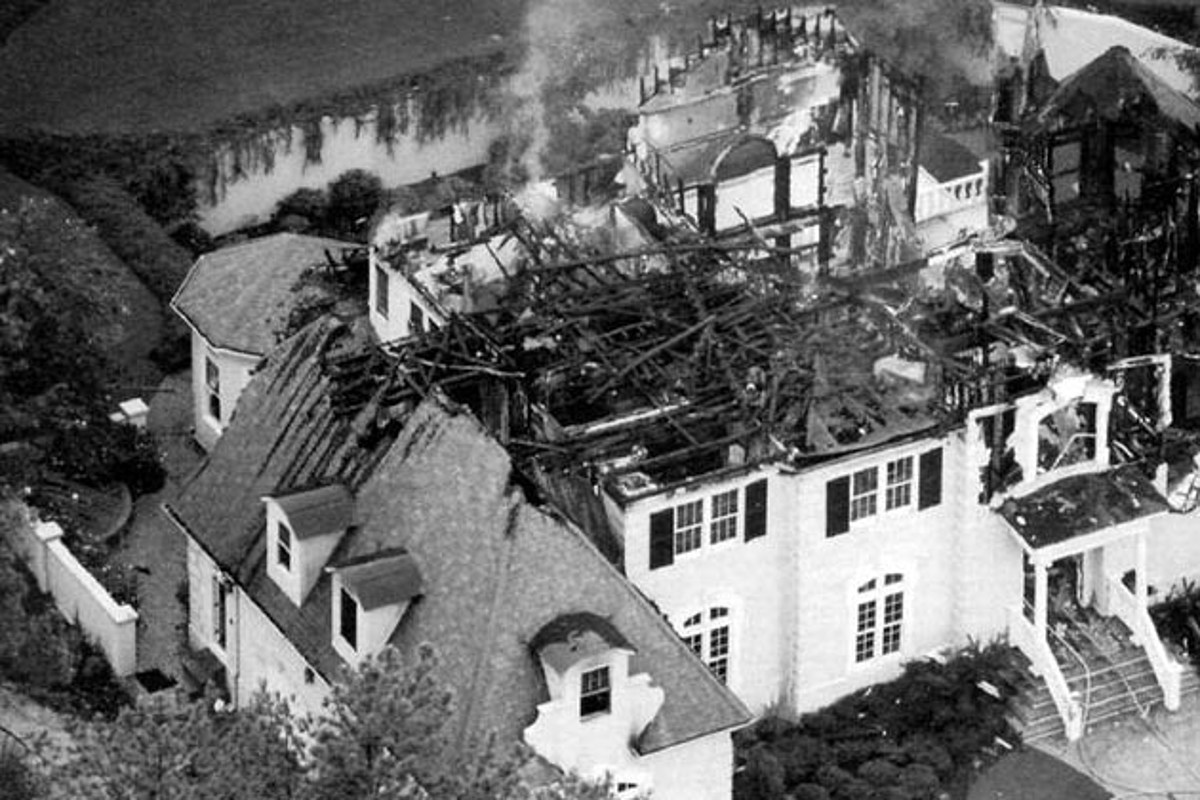 image source: theboombox.com
Also known as Lisa 'Left Eye' and member of the band TLC, Lisa was arrested and charged with arson in the early 90s after setting her boyfriend's shoes on fire. The fire spread and caused 2 million dollar's worth of damage. Lisa was sentenced to 5 years probation, and continued her relationship with her boyfriend, football player, Andre Rison, until there were later charges of domestic abuse.
6. Milli Vanilli has to give back a Grammy because it turns out they don't sing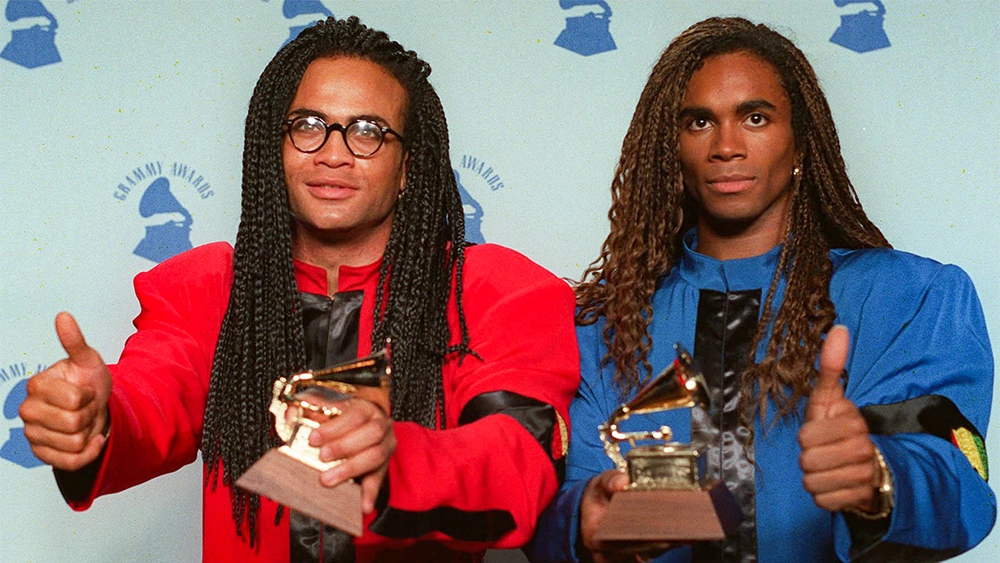 image source: variety.com
The R&B group Milli Vanilli were big in the 90s, and they even won a Grammy Award for Best New Artist. A year later, they had to return the award because their producer revealed that they didn't actually sing any of the vocals on their tracks - but, surprisingly, some people were in support of them due to the "hypocritical" music industry.
7. Mike Tyson makes a meal of Evander Holyfield's ear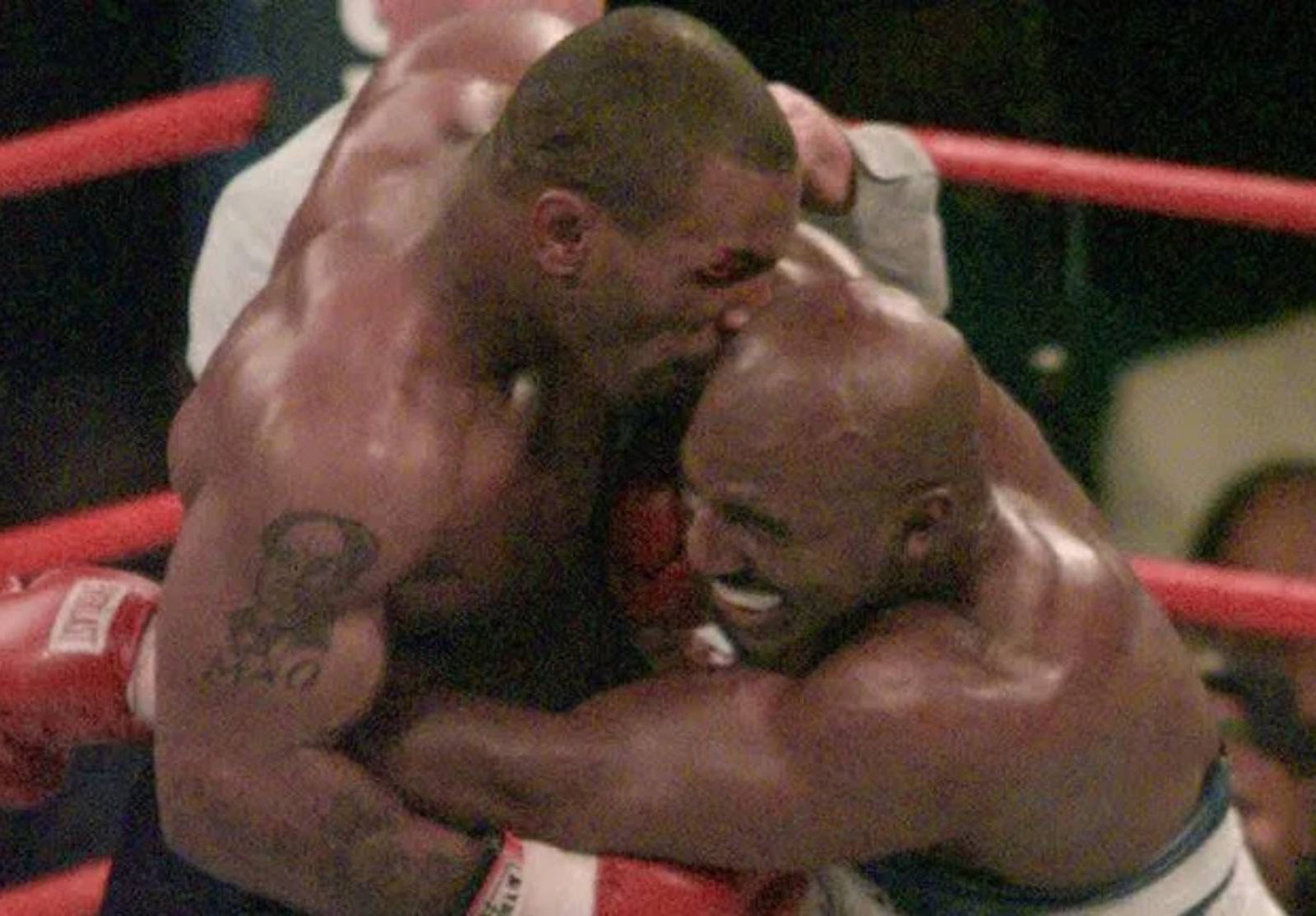 image source: marca.com
During the famous 1997 Heavyweight Championship, Mike Tyson ended up biting off a huge chunk of opponent Evander Holyfield's ear. The fight was brought to a temporary stop, only to have Tyson then bite his other ear when they went back into the ring! Tyson was disqualified, charged and had his licence revoked. The pair have since made up.
8. The son of actor Marlon Brando is charged with manslaughter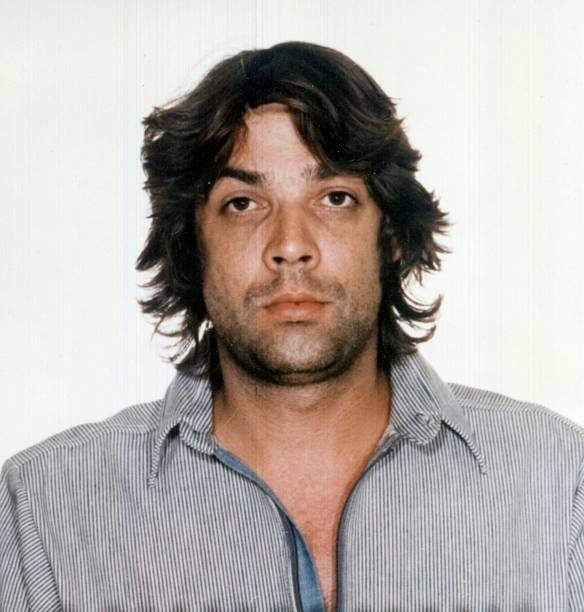 image source: wikipedia.org
Christian Brando, son of legendary actor Marlon Brando, was convicted of manslaughter after he fatally shot Dag Drollet, the boyfriend of Brando's half-sister, f0llowing an altercation where it had been alleged that Drollet had physically abused her. Brando was sentenced to 10 years in prison after pleading guilty to manslaughter.
9. Pee-wee Herman actor is arrested for indecent exposure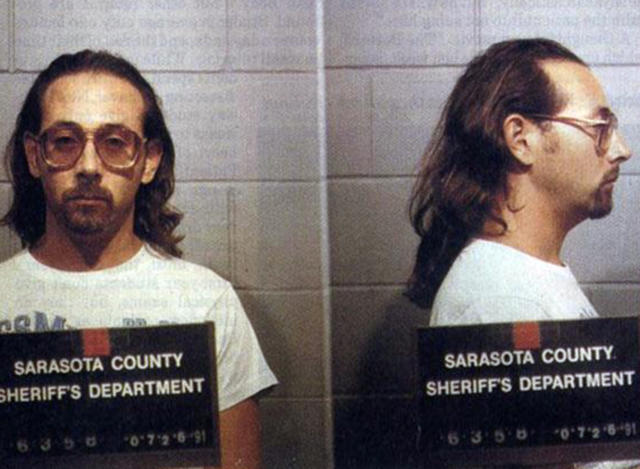 image source: yahoo.com
The beloved children's character, Pee-wee Herman, was played by actor Paul Reubens - who was arrested for indecent exposure in 1991 in a public movie theater. As a result, a shamed Reubens retreated from the spotlight and completed community service for the charges.
10. Jennifer Lopez and Sean Combs are caught up in a shootout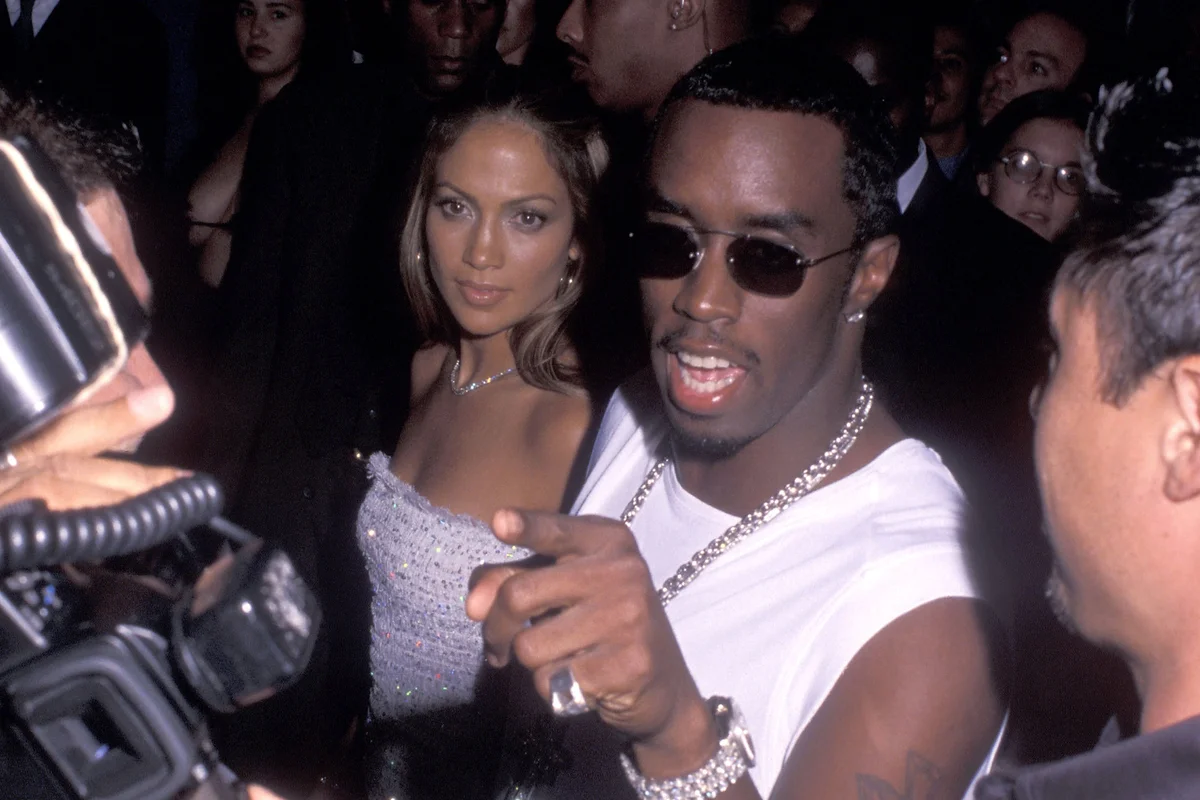 image source: papermag.com
Whilst at a club together, the pair become involved in an altercation which resulted in Combs arguing with the club's patron and J-Lo making a swift exit - next, shots rang out, and Combs and J-Lo tried to flee the scene but police soon caught up with them. They were cleared of any charges.
11. Princess Stephanie of Monaco marries her own bodyguard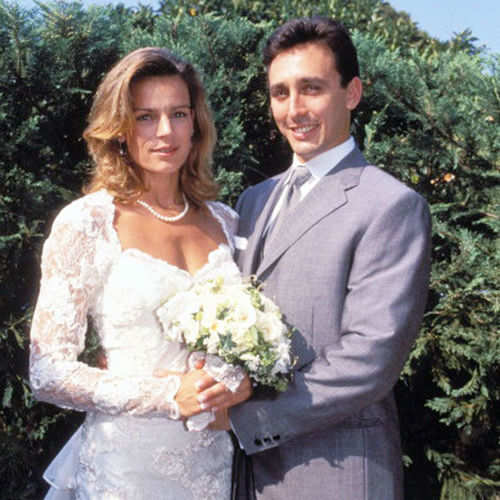 image source: m.photos.timesofindia.com
It's no surprise some royals fall for the people they spend the most time with, but in the case of Princess Stephanie of Monaco, it caused a scandal when she married her bodyguard. The pair of them even had children together before getting married, and the public outcry was mainly do the social class difference. After all that, the pair divorced in 1996 anyway!
12. The nephew of JFK has an affair... with his underage nanny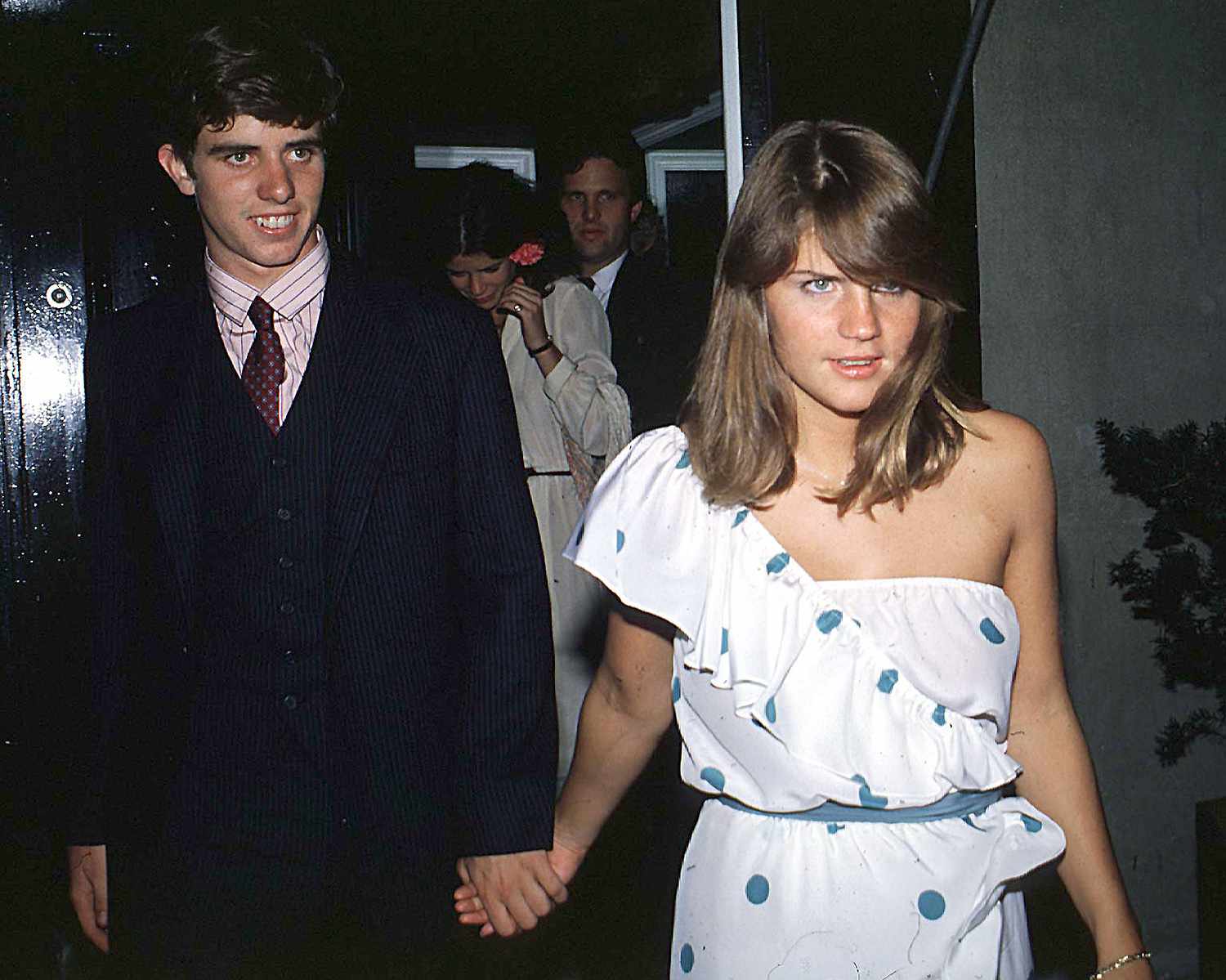 image source: people.com
JFK's nephew, Michael, was married when accusations he'd had a s*xual relationship with the family's 14-year-old nanny came to light. Kennedy was at first investigated for statutory r*pe, but charges were dropped when the babysitter didn't want to help the police. Kennedy claimed the pair hadn't had a s*xual relationship until she turned 16.
13. Woody Allen's marriage to Soon-Yi Previn - his stepdaughter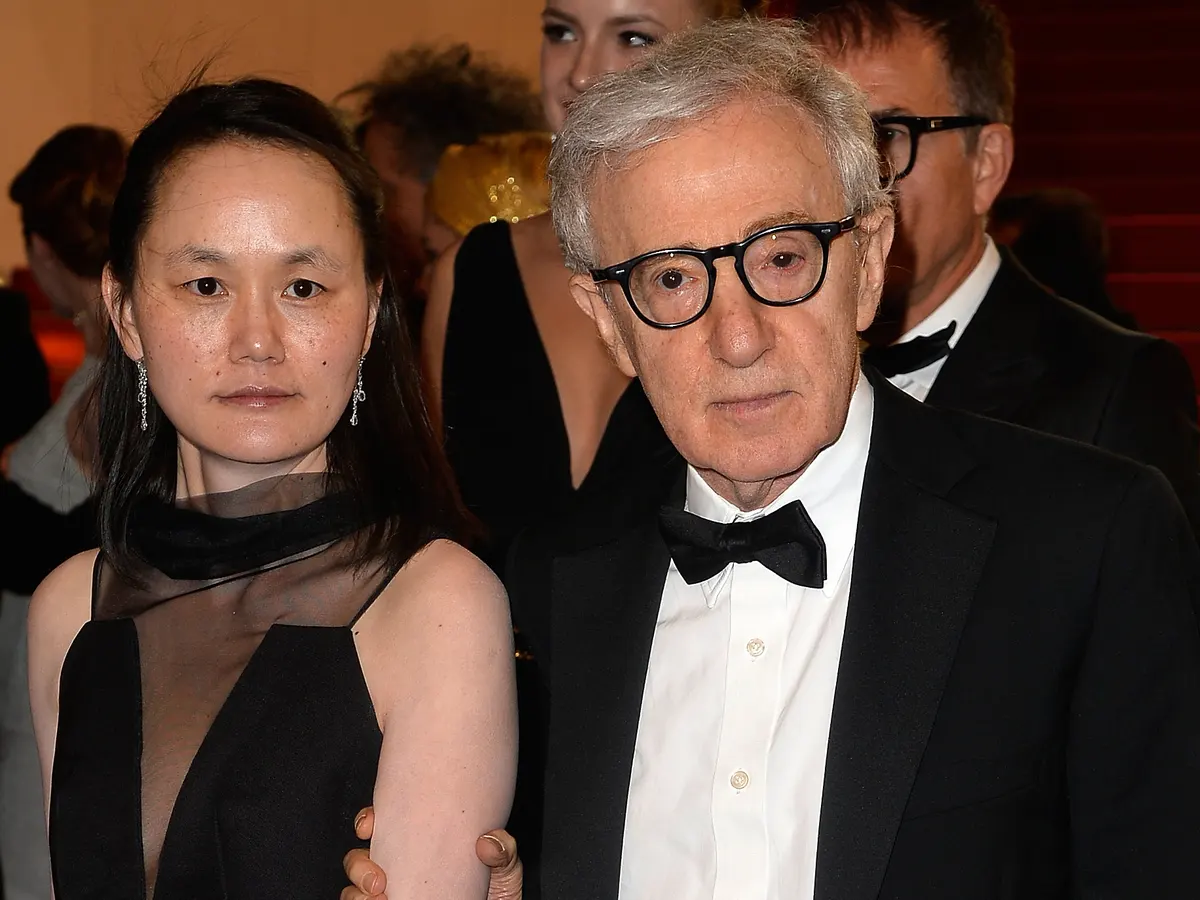 image source: reddit.com
Soon-Yi Previn was adopted by actress Mia Farrow, who had been in a relationship with Woody Allen before the pair split. It was then revealed that Allen and Previn began a s*xual relationship, and Allen claimed he'd never been a 'father figure' to her during his time with Farrow - even though Previn was 10 years old when Woody was with Farrow. The pair then married in 1997.
14. Anna Nicole Smith labelled a gold digger for marrying billionaire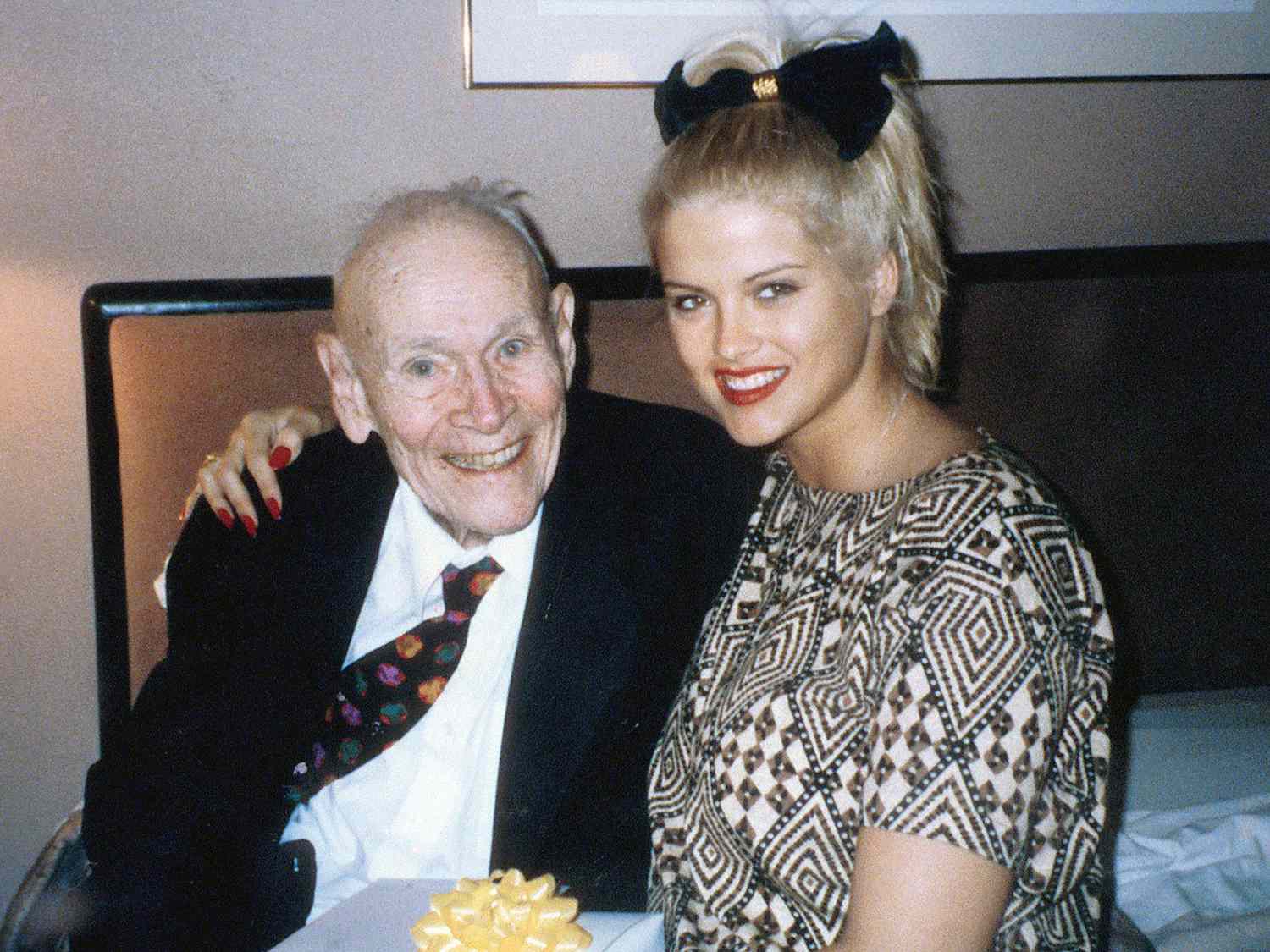 image source: people.com
When Anna Nicole Smith married billionaire oil tycoon James Howard Marshall II in the 90s, when she was 26 years old and he was 89, she was blasted as a gold digger. She made it clear their relationship was romantic but not s*xual - and after he passed away, she had to fight for her share of the estate, a claim that was eventually denied.
15. Michael Jackson and the beginning of his child s*x abuse charges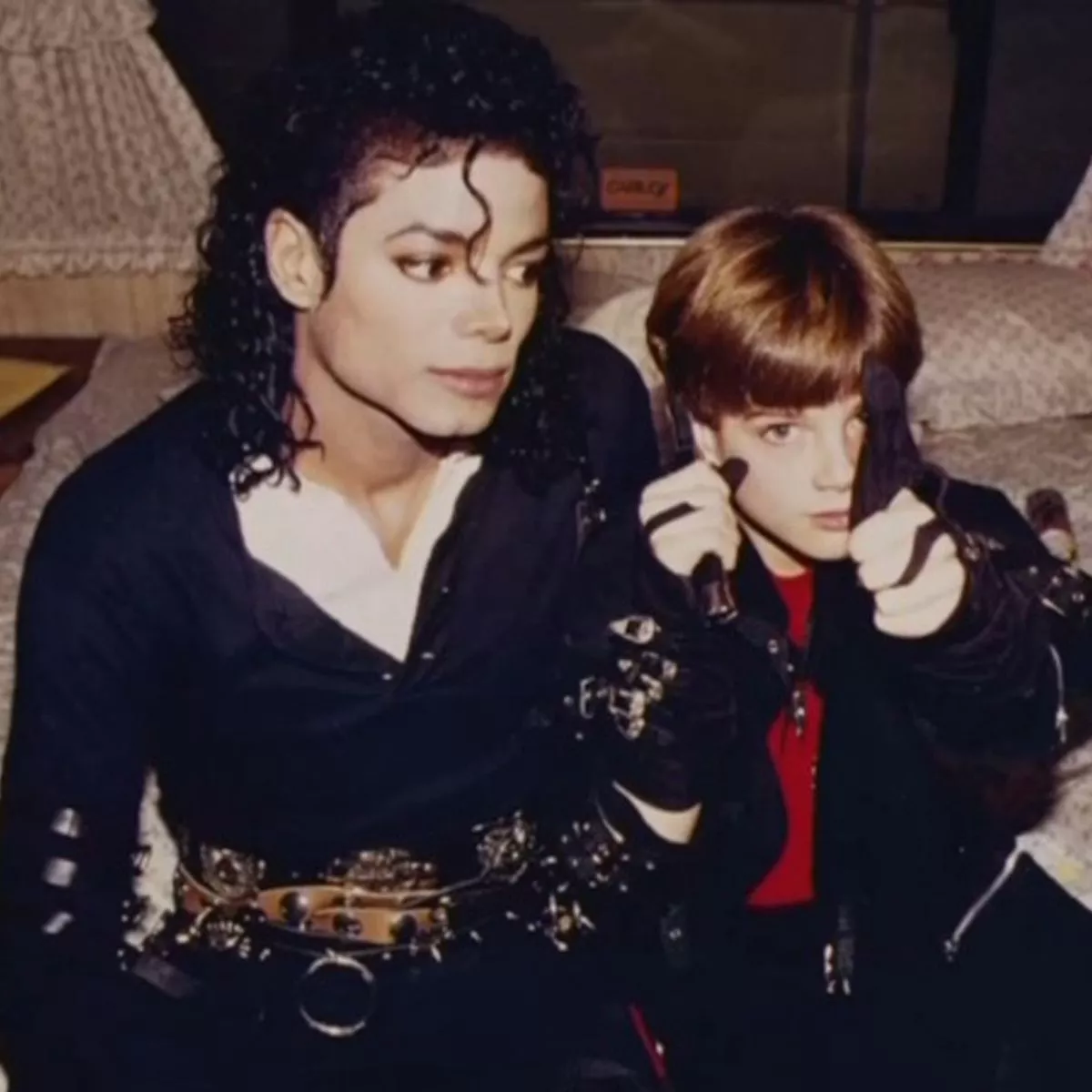 image source: dailyrecord.co.uk
The very first time Michael Jackson was accused of child s*x abuse was 1993, the very first of many, and setting in motion the downfall of the King of Pop's reputation. Jackson denied the allegations and was never formally charged, but the years that followed were awash with further claims from different people.
16. Hugh Grant cheats on Elizabeth Hurley with s*x worker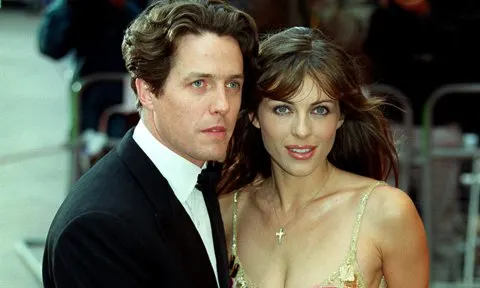 image source: hola.com
Grant and Hurley were one of the hottest celeb couples in the 90s, but that all came crashing down when it was revealed Grant had cheated on Hurley after being found in a car with a s*x worker. The couple ultimately split, but these days, it seems the pair of them don't take the whole situation too seriously!
17. The trial of OJ Simpson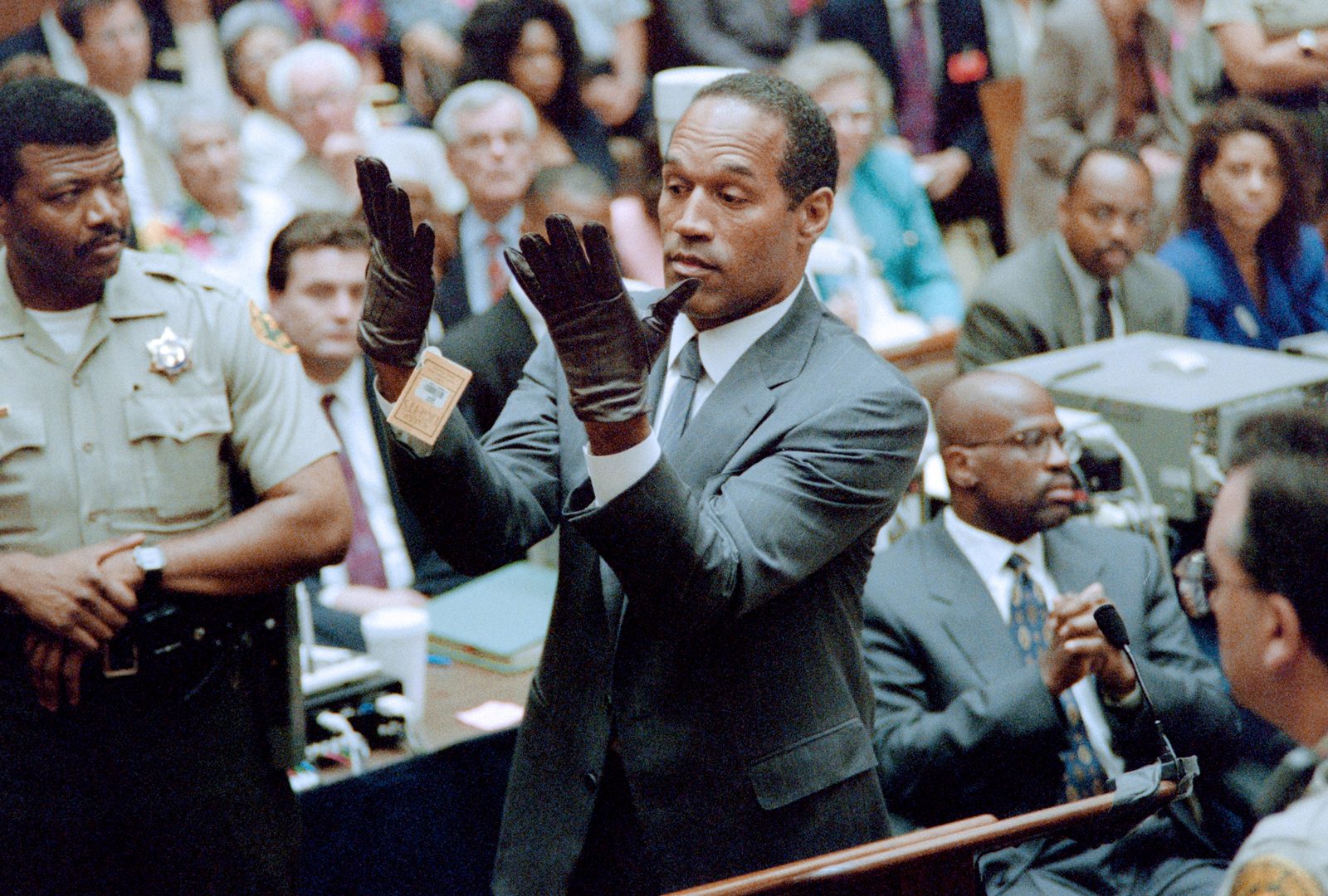 image source: www.history.com
One of the biggest criminal trials and scandals of the 90s - and in history - was that of OJ Simpson, for the murder of Nicole Brown Simpson and Ron Goldman. Simpson had had a positive reputation before this, and even though he was never formally found guilty, many today still wonder whether he did it.
18. The Bill Clinton and Monica Lewinsky scandal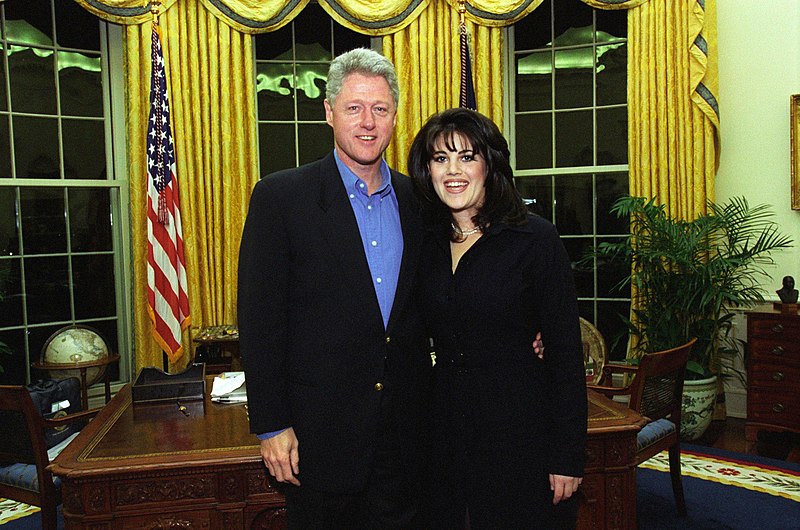 image source: wikipedia.org
One of the biggest political scandals of all time is that of Bill Clinton and Monica Lewinsky. Monica was an intern at the White House while she had a s*xual relationship with the then-president. The scandal was made worse by whether Clinton lied about the relationship whilst under oath. The pair had had a relationship for around 18 months.
19. Actor Robert Downey Jnr's downward spiral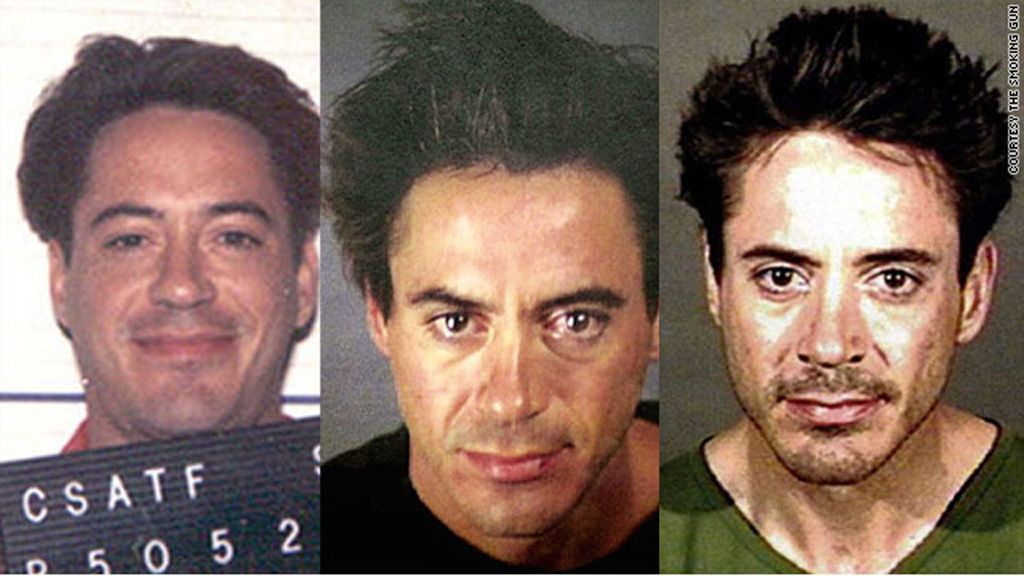 image source: cnn.com
Robert Downey Jnr has turned his life around, but back in the 90s, he was in a lot of trouble. He was arrested for numerous things, including possession of dr*gs, and he'd entered dr*g treatment programs before being sentenced to prison time. His addiction lasted until 2003 before he recovered.
20. The entire Prince Charles-Princess Diana-Camilla Parker Bowles saga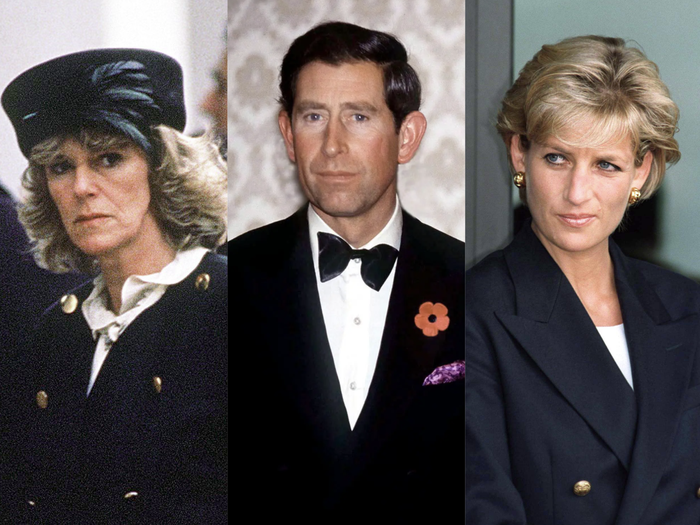 image source: businessinsider.com
One of the biggest dramas of the 90s that's still talked about today is the love triangle between Prince Charles, Princess Diana and Camilla Parker Bowles. Aside from the claims of an affair, the scandal became worse when Diana was tragically killed and Charles and Camilla later officially became a couple (and, as we know, King and Queen Consort).