Take A Look At All 15 Of Victoria Beckham's Huge Engagement Rings
1. We know what you're thinking... why does she have more than one?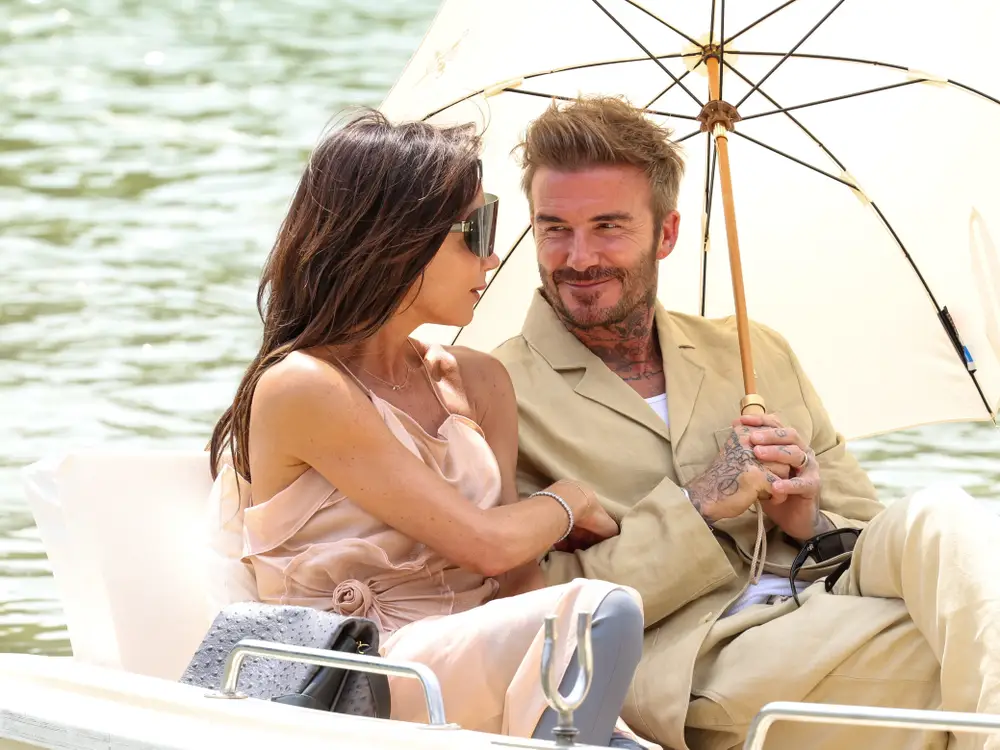 image source: businessinsider.com
It turns out David Beckham is a very romantic husband indeed, because to show his ongoing love for wife Victoria, he often gifts her with new engagement rings. The pair have been married for 20 years, during which David has bought her 15 different rings to show off.
2. The first engagement ring, 1998: marquise-cut diamond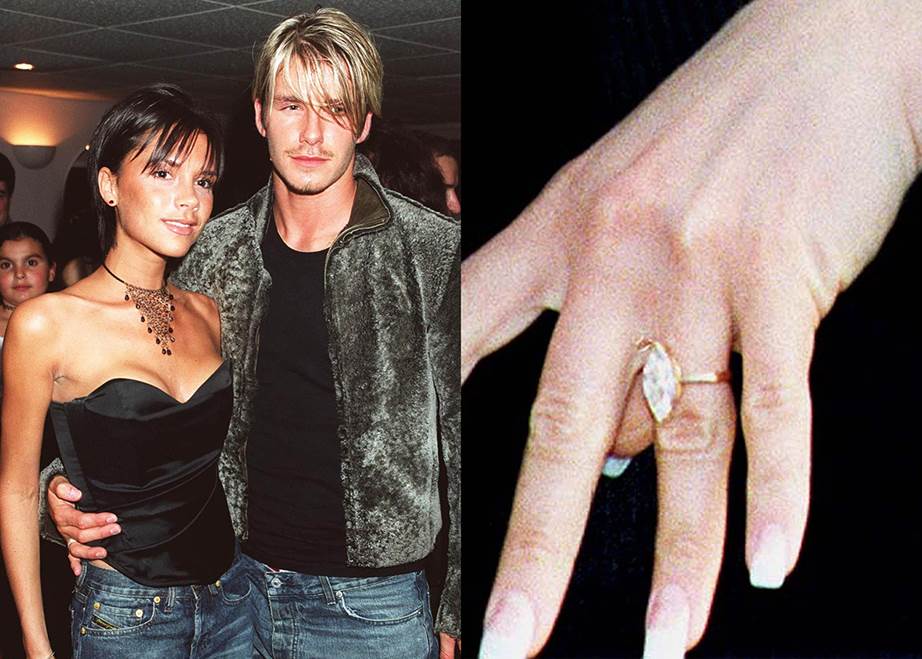 image source: elle.com.au
When David proposed to Victoria in 1998, he did so with this sparkling marquise-cut diamond ring, with a white-silver stone and a thin yellow-gold band. The diamond was three-carat, with the ring worth close to £70,000 back then. It's no surprise she didn't say no!
3. 2001: a platinum eternity band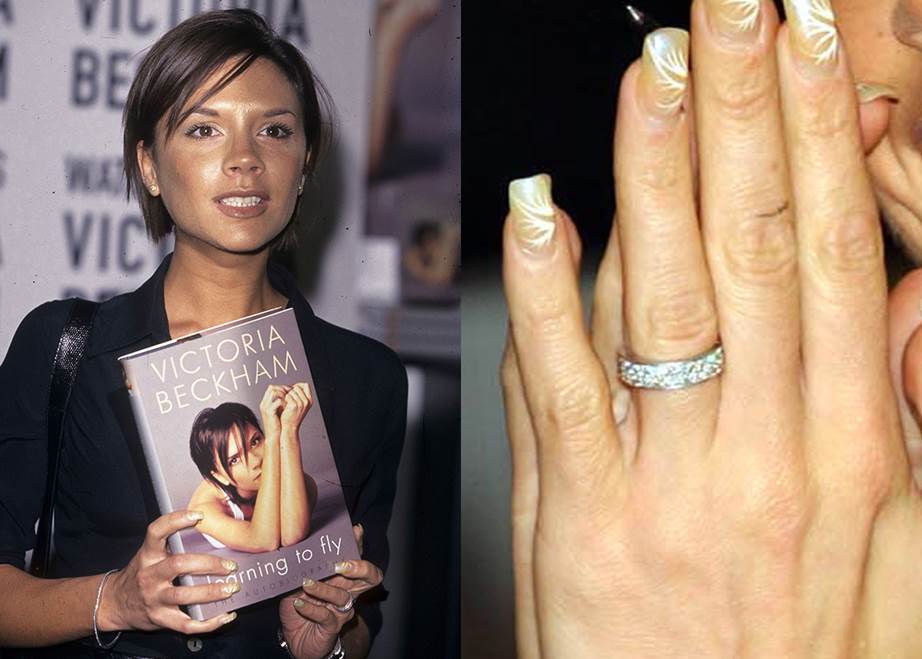 image source: elle.com.au
In the early 00's, Victoria switched to a simpler eternity band (with no shortage of diamonds) which she wore to replace her original engagement ring (we definitely think she could have paired the two, though!). The white diamond band was worn by Posh for about a year and a half, before she moved on to the next...
4. 2003: time for a diamond baguette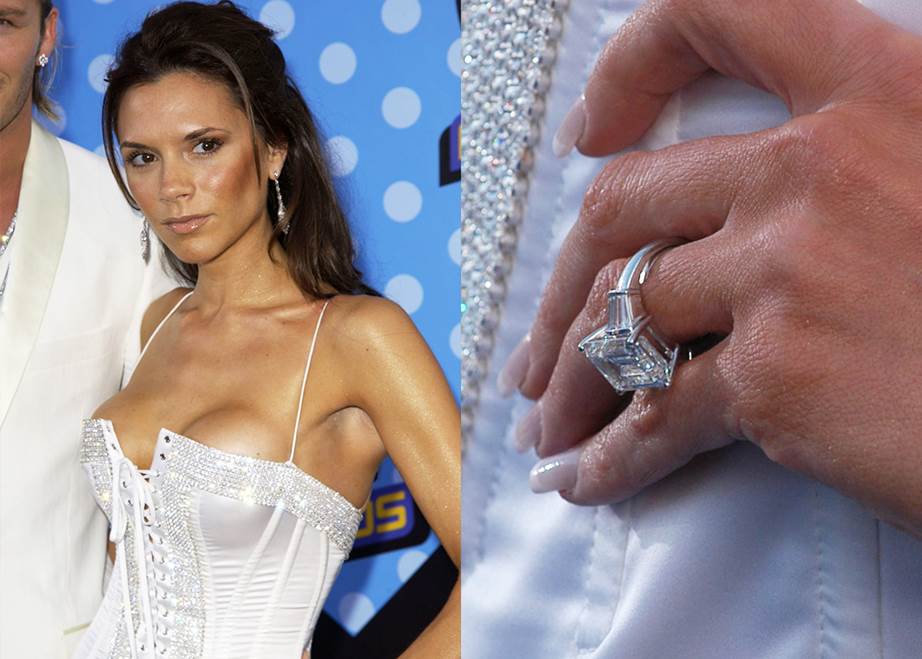 image source: elle.com.au
Victoria then had her more simple (but no less expensive) band replaced by a return to huge stone! This emerald-cut diamond ring had two side baguettes and revealed a glittering platinum band. This was definitely a more expensive upgrade from the first two (no doubt with their growing success and riches...)
5. 2004: pretty in oval pink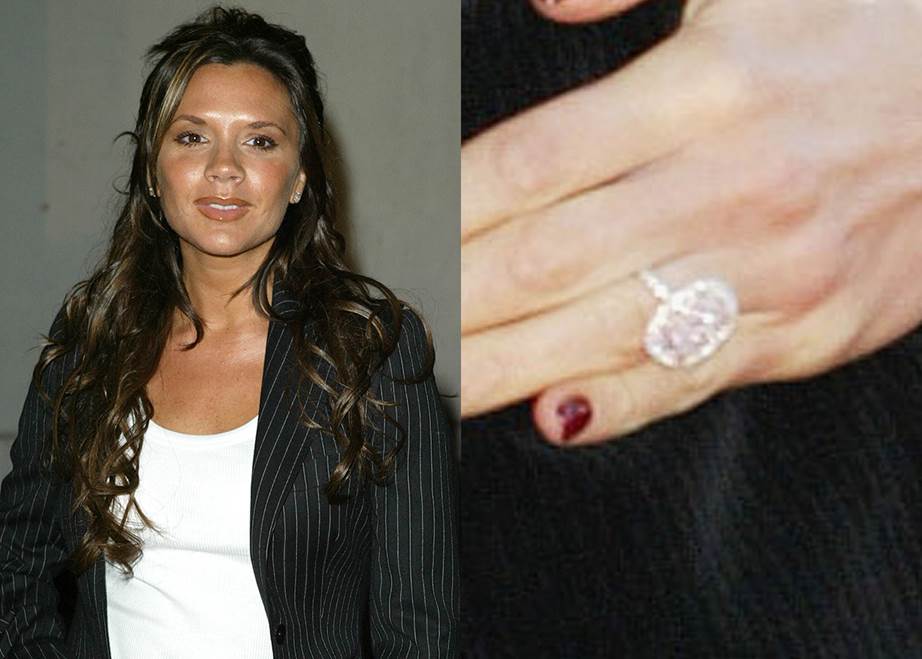 image source: elle.com.au
It's now that the Beckhams start experimenting with stone colour, it would seem! Or maybe Victoria just said she wants a pink one next. In 2004, for their marriage celebration and also for Victoria's 30th birthday, she bagged this pink champagne diamond ring which was reported to be worth over a million at the time. Happy Birthday indeed!
6. 2005: the platinum pear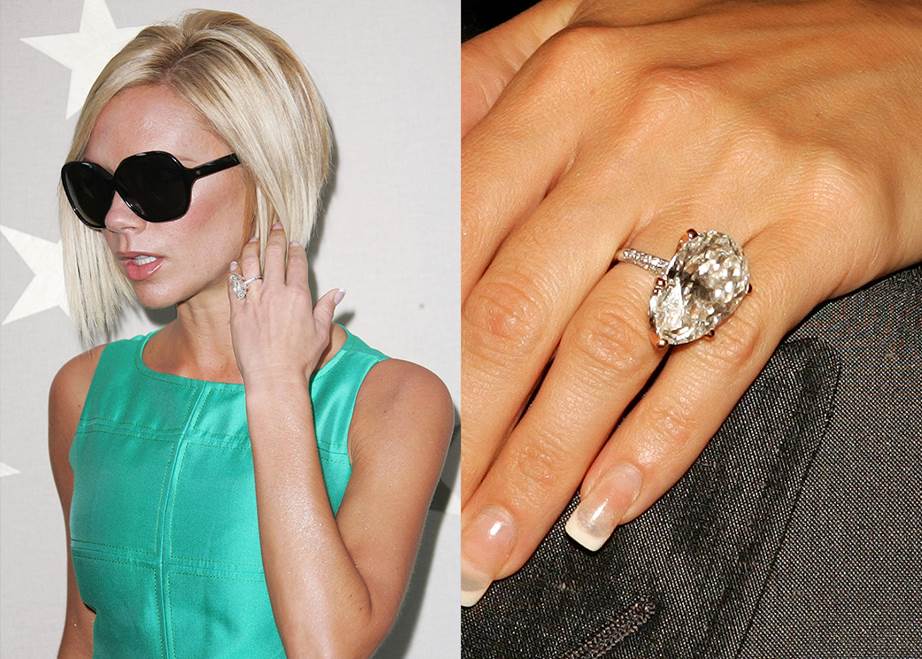 image source: elle.com.au
Only a year later, Victoria was gifted
another
expensive ring! Maybe pink just wasn't working out for her? This time, she had this chunky pear-cut diamond ring in a return to silver, and up to this point - and maybe even overall - it's the biggest we've seen. It comes in at 17 carats!
7. 2006: an emerald cut with a hint of yellow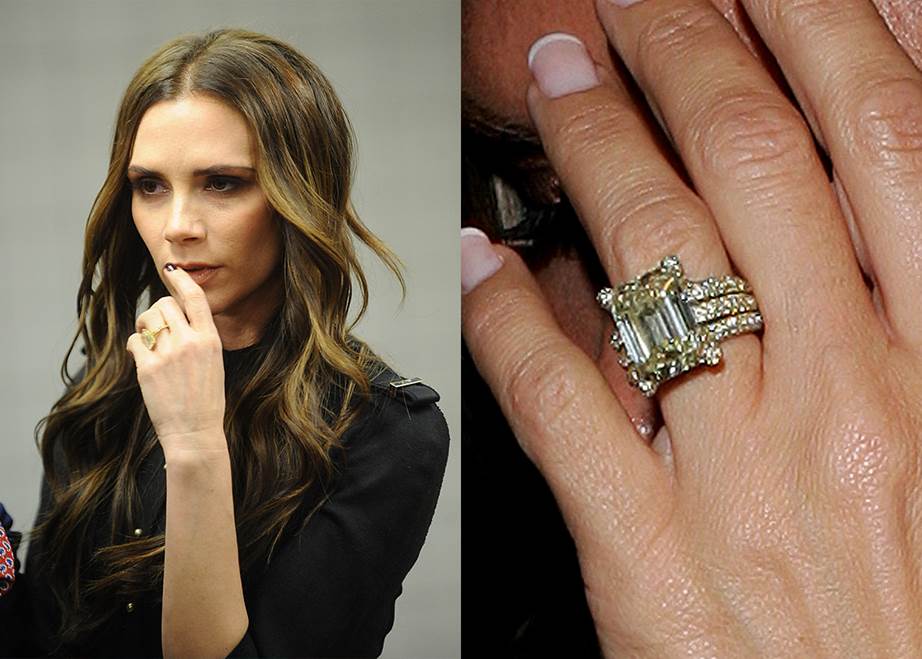 image source: elle.com.au
Yep, that's right, only another year later she'd moved on. This time, with another coloured diamond in a soft yellow hue, emerald-cut with a huge centrepiece square diamond and surrounded by smaller gems. The yellow-tinted stone was also set in a yellow band to emphasise the colour.
8. 2007: you'll be green with envy at this one...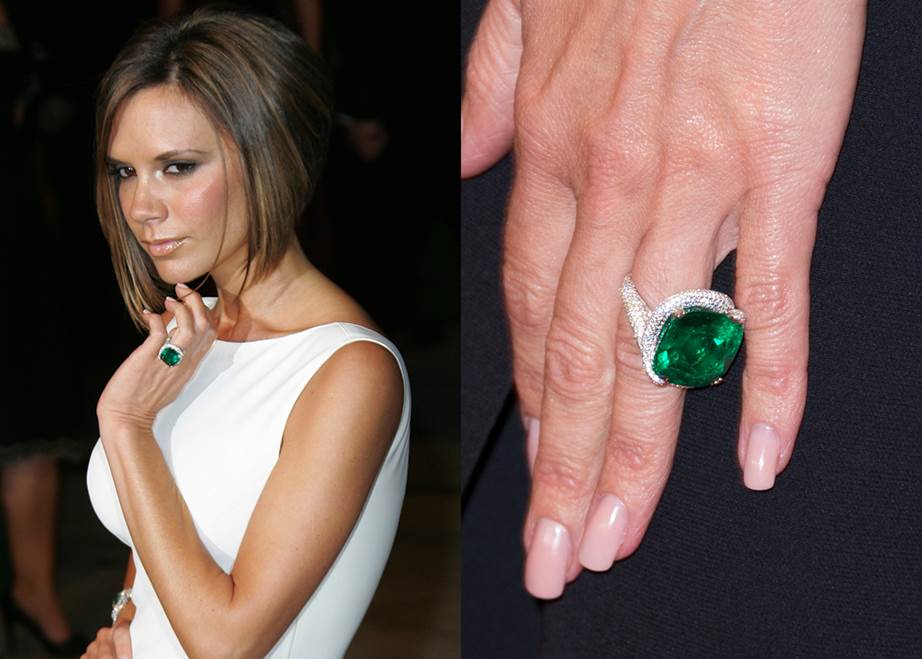 image source: elle.com.au
In a huge leap from subtle colour to a startling green emerald variety, Victoria then showed off this cushion-cut emerald in 2007, which was paired with a sparkling platinum spiral band set with diamonds. This one would definitely be hard to pair a red outfit with!
9. 2008: emerald cut at 15 carats
image source: elle.com.au
Obviously not feeling the green for too long, Victoria then made the switch to this similar-sized emerald-cut diamond ring, but in a return to a white-silver shade rather than anything too bold. Though it's hard to tell, this one is a little bigger than the previous emerald green ring, at 15 carats, too.
10. 2009: a bold oval-cut ruby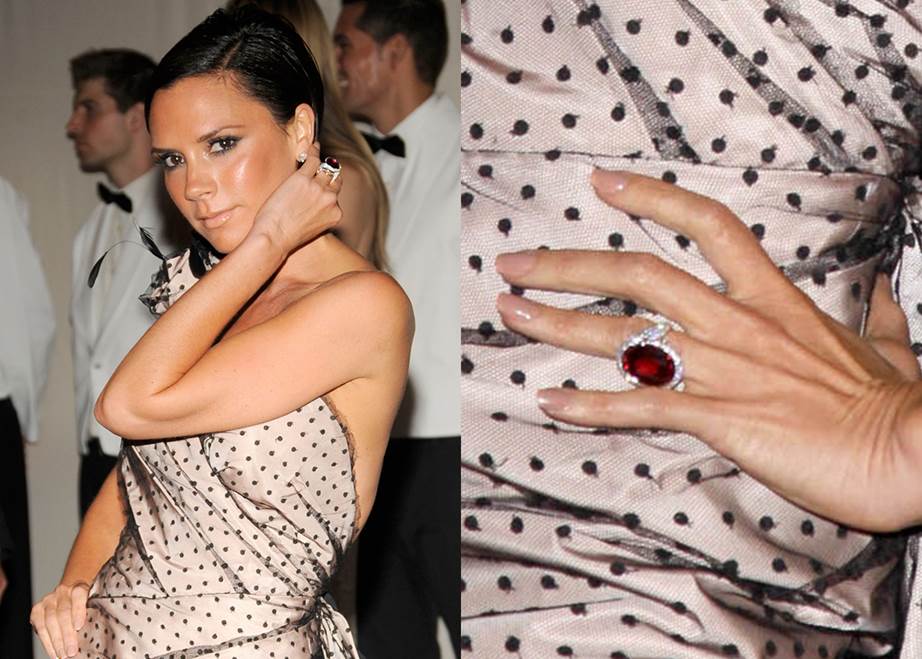 image source: elle.com.au
In a sultry switch to passionate ruby red, Victoria showed off this stunning oval ring in 2009, with a huge red ruby mounted on a band of white diamonds. What do you think - do you prefer the green emerald or the red ruby? We can only imagine how heavy this must have felt on her finger!
11. 2010: we've moved on to sapphire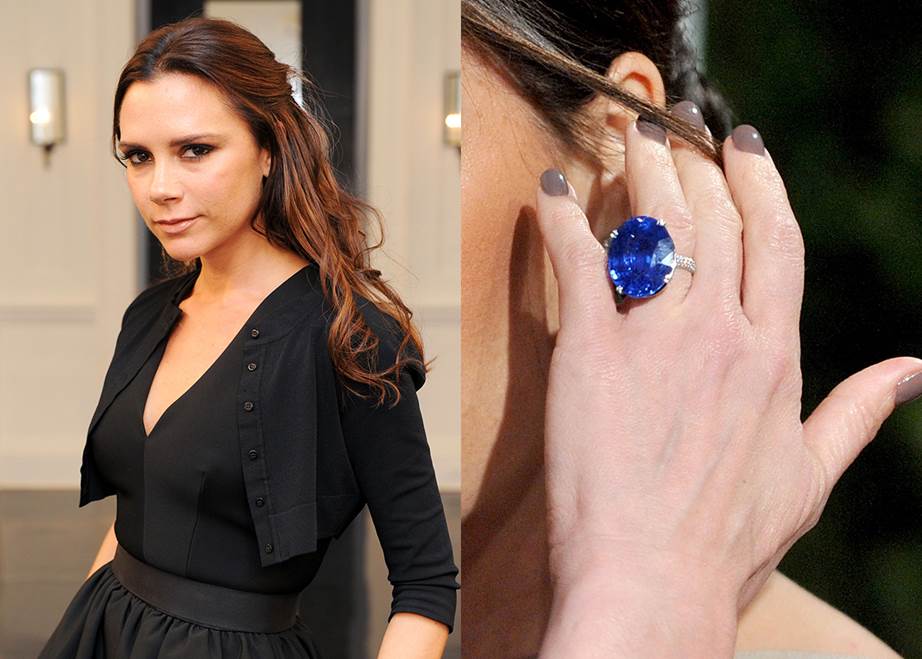 image source: elle.com.au
It doesn't matter if you loved the ruby because we've moved on now, only a year later, to a huge sapphire blue. It looks like David really was helping Victoria build a collection of different coloured precious gemstones at this point. This one came in at a huge oval-cut sapphire on a very slim silver band.
12. 2010: diamonds are a Beckham's best friend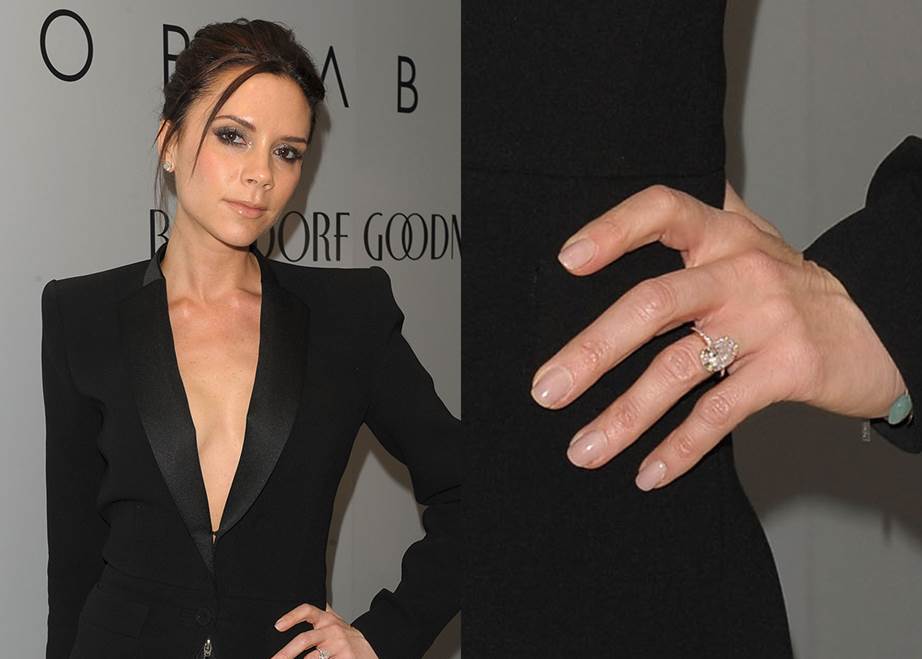 image source: elle.com.au
Could the more fashion-conscious Victoria Beckham be looking for something a little more subtle at this point? In 2010, she then switches from huge coloured gemstones back to more simplistic diamonds (simple by rich celebrity standards, anyway). Here she shows off an oval-cut pink diamond on a yellow-gold band.
13. 2015: now for something a little rounder
image source: elle.com.au
In 2015, Victoria showcased the roundest ring we've seen her wear, with this large circle diamond set in a halo design, complete with two glittering side stones. As stunning as this ring is, can you believe she only wore it for a few months before it went back in the overflowing jewellery box?
14. 2015: the diamond-encrusted moonstone ring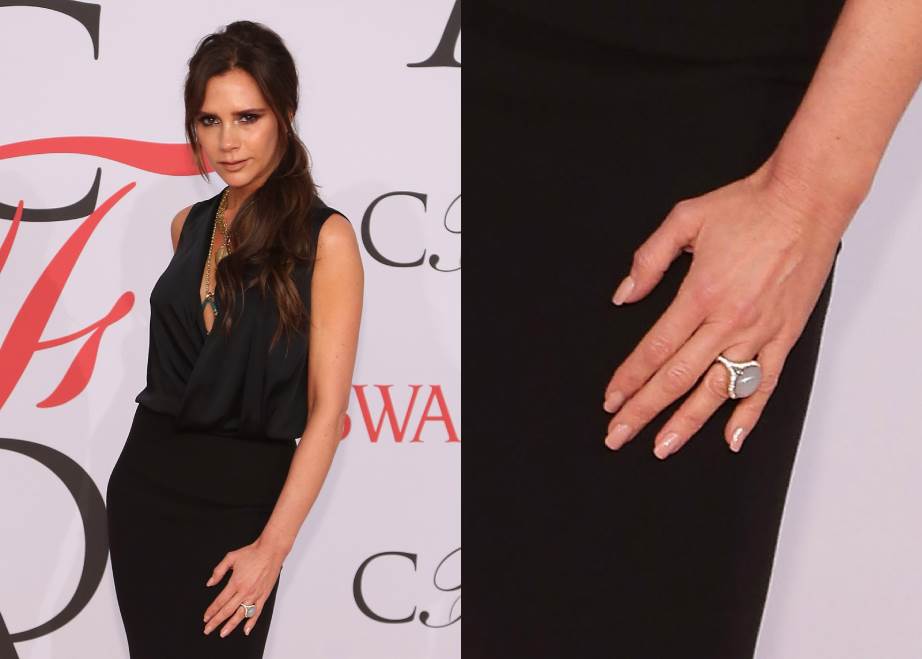 image source: elle.com.au
In a surprising switch, Victoria then had a moonstone ring to replace the glittering diamonds she usually wears - you don't often see celeb royalty wearing moonstone! Here, in the same year she'd debuted the previous, she wore a unique round moonstone set in a platinum band encrusted with diamonds.
15. 2016: a sophisticated square-cut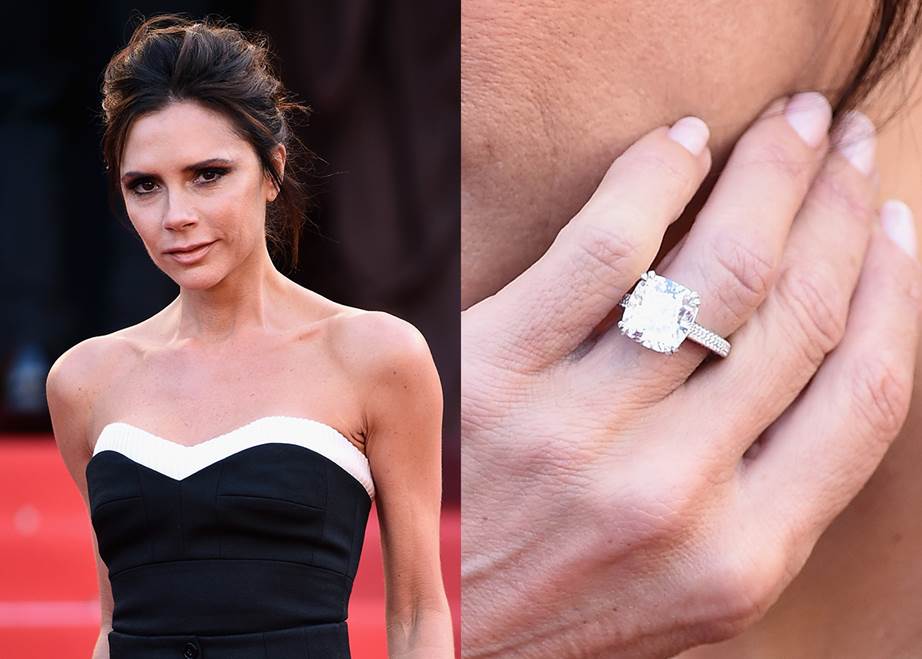 image source: elle.com.au
Victoria then ditched the moonstone and went back to her roots - her diamond roots, that is. She unveiled this square-cut diamond in a switch up from the previous round ring, with this one showing off a white diamond on a platinum pave band, which was seen for the first time on the Cannes carpet.
16. 2018: a cheerful yellow diamond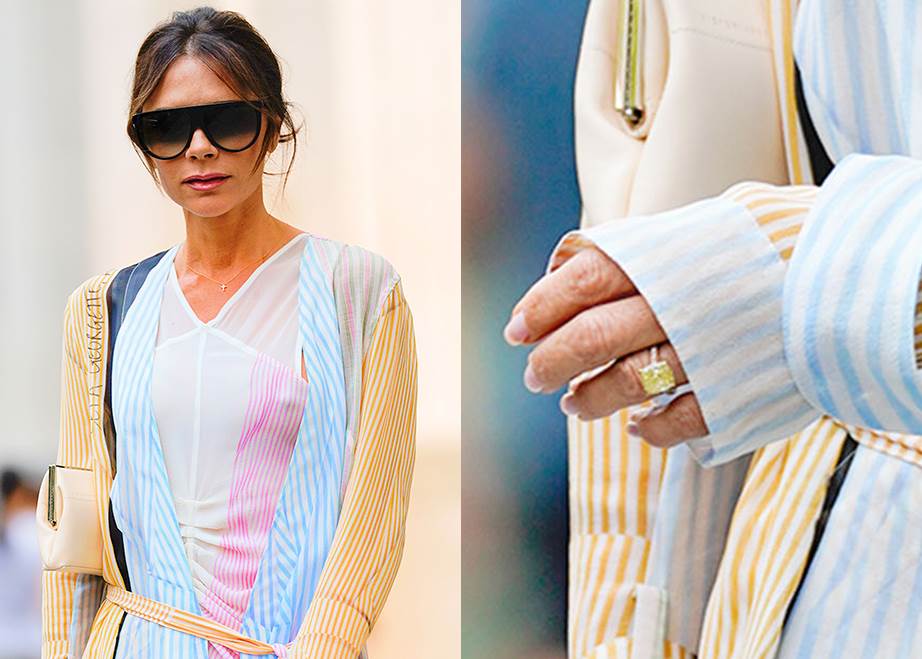 image source: elle.com.au
Did she get this one just to pair perfectly with this outfit? We'll never know, but here she is with the latest ring, a square-cut yellow diamond shown on a platinum pave band. This is actually the latest ring, and the one she's been wearing since she was gifted it in 2018.
17. A colour for every mood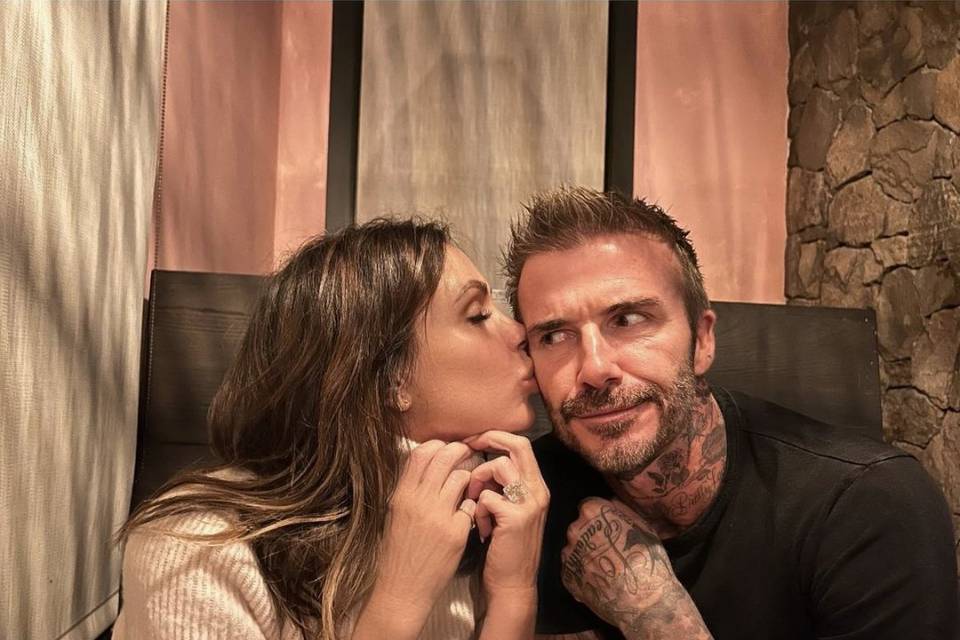 image source: hitched.com
We know for someone like Victoria Beckham, having accessories in every colour is going to be important to pair with her fashionable outfits - and it looks like David has taken it pretty seriously in getting her a gemstone in every colour (and size... and shape...). Which one is your favourite?
18. So how much has David actually spent on rings?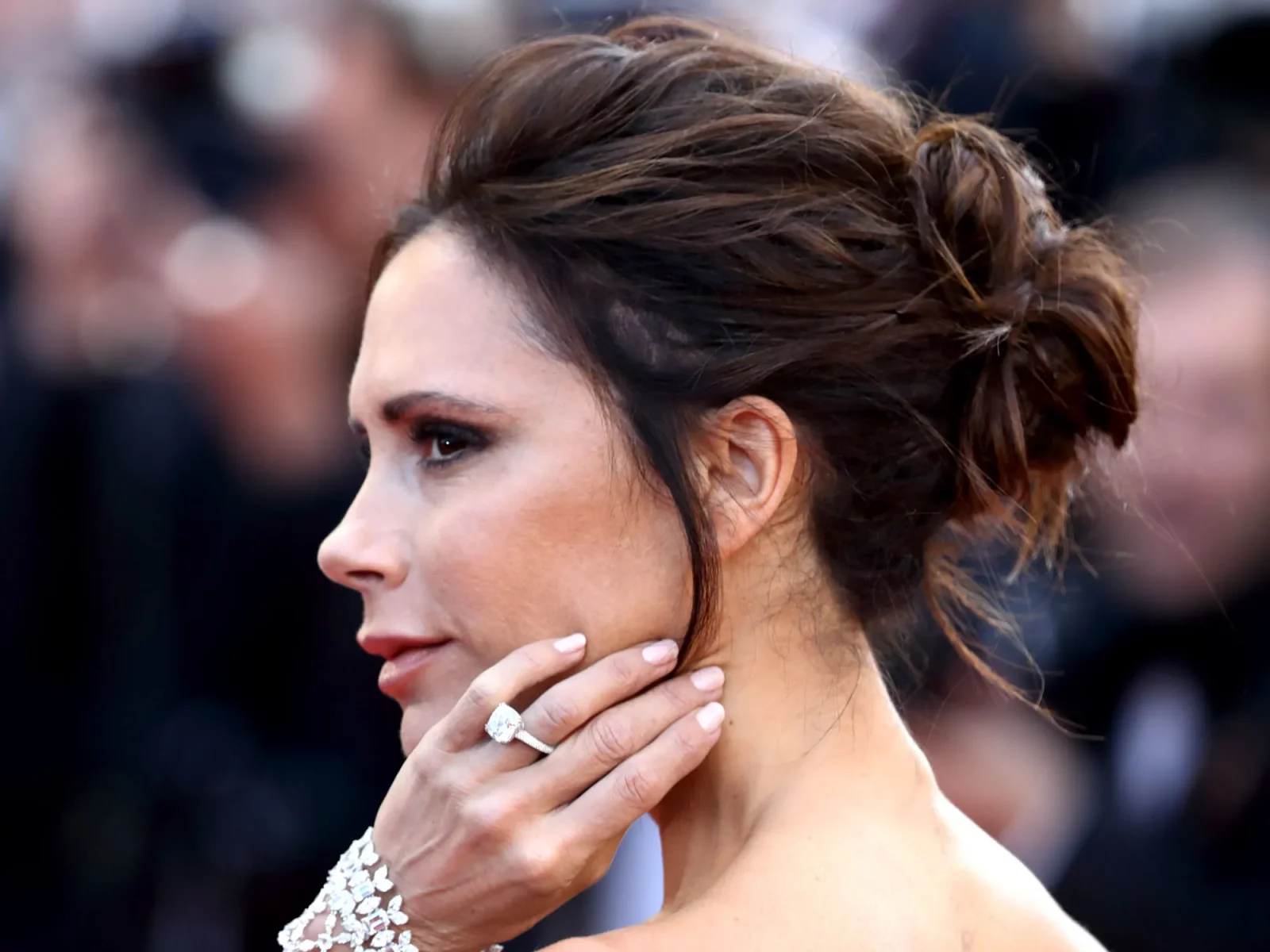 image source: vogue.co.uk
It's believed that most of the rings David has gifted Victoria are well over a million pounds -
each!
The first engagement ring is now valued at close to £300,000 today. The huge emerald ring alone was worth around £2.3 million! So we'll let you do the eye-watering math...
19. How many rings has David himself had?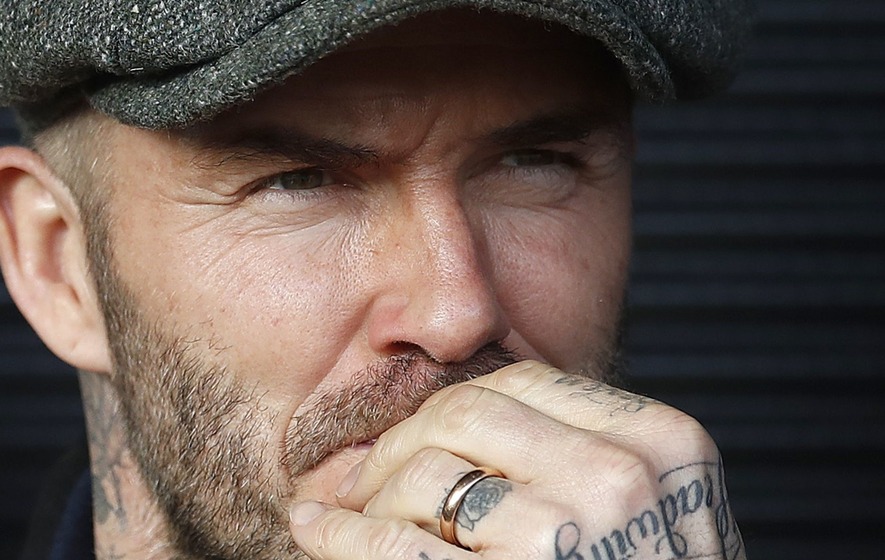 image source: irishnews.com
Though David definitely hasn't racked up 15 versions of his wedding ring, he does seem to have had more than one over the years. Originally, he had a simple gold band, but can be seen in some photos with a thicker brushed-steel ring encrusted with gems, so we'd estimate he has two or three!
20. So which ring is next?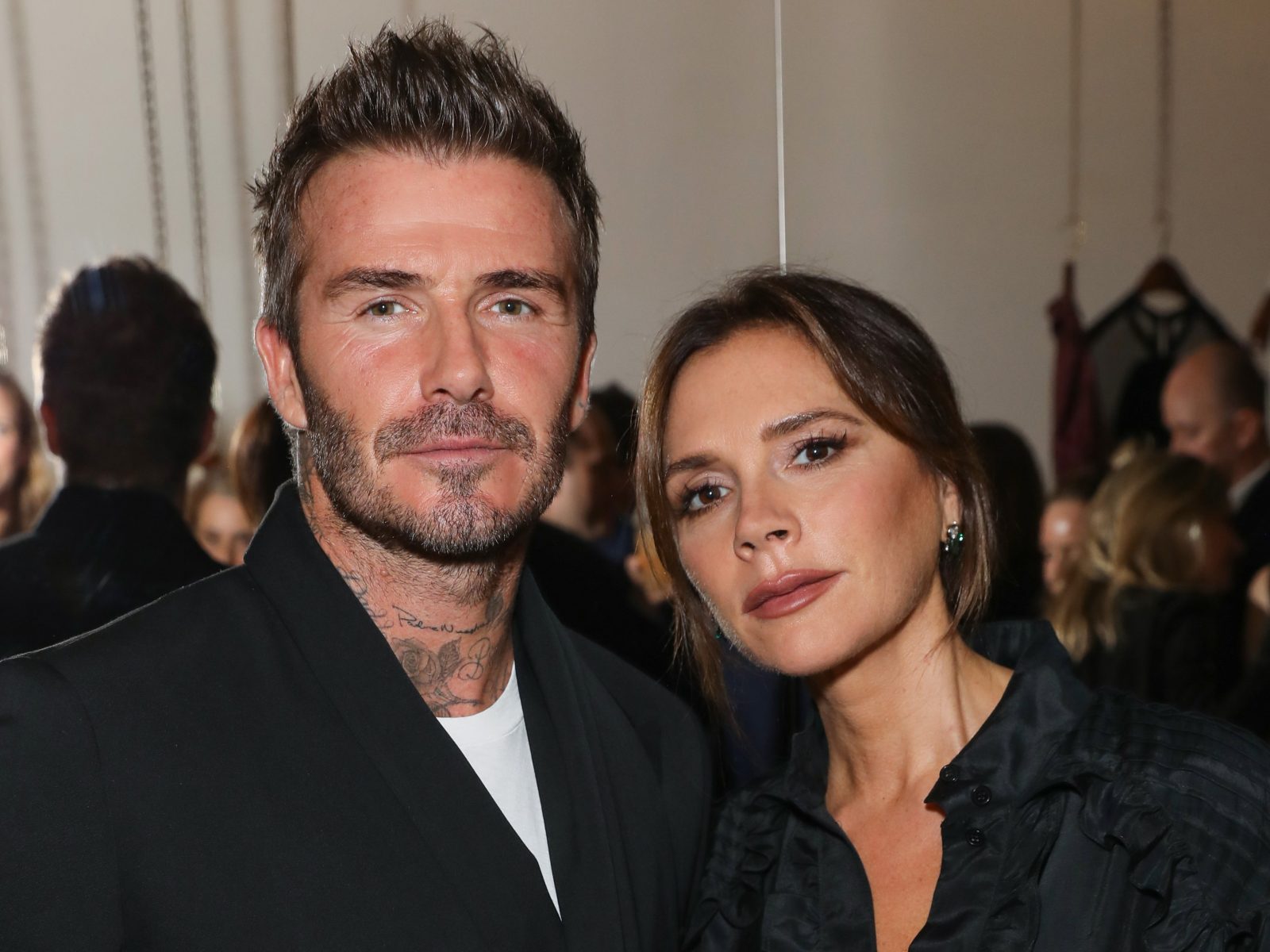 image source: thetimes.com
Based on how quickly she's put some of these rings back in the drawer, it's actually surprising that Victoria has had her current ring for five years now - maybe it's her favourite? But it's surely time for a replacement from her hubby to be on the way, not least to celebrate the Netflix documentary release... we'll be keeping a very close eye on her finger.