Dad's Army Cast – What They Did With The Rest Of Their Life!
1. Arthur Lowe (Captain Mainwaring) THEN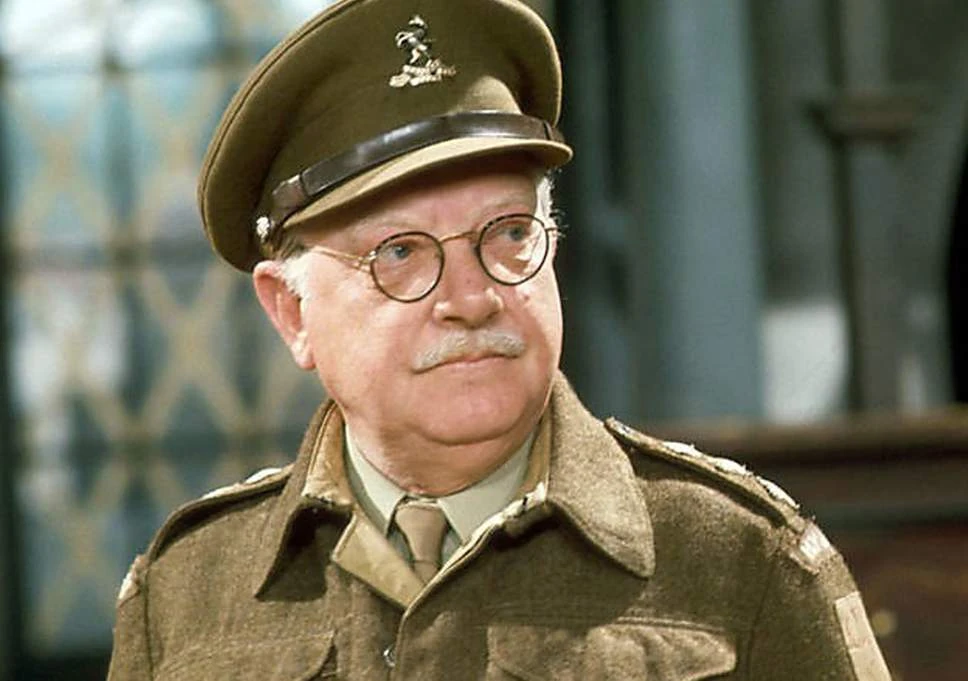 image source: dadsarmy.fandom.com
Captain Mainwaring was definitely a love hate character on the show thanks to his pompous nature, but you couldn't help but love him a little due to the memorable performance from Arthur Lowe - a performance that also went down in history as one of the actor's best.
2. Arthur Lowe NOW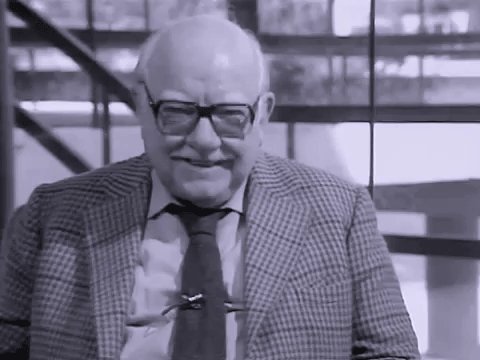 image source: x.com
Sadly, actor Arthur Lowe passed away in 1982, at the age of 88 due to a stroke. He is best remembered for his role in Dad's Army, but he did have other successful acting roles before his death, including on the soap Coronation Street and on the big screen in films, too.
3. John Le Mesurier (Sergeant Arthur Wilson) THEN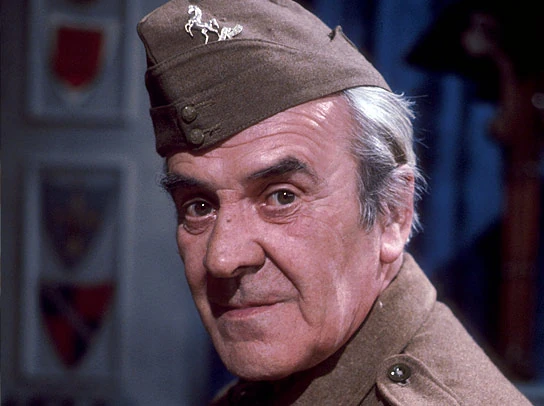 image source: dadsarmy.fandom.com
Sergeant Wilson was the one you could depend on to question Mainwaring at every turn - and that's why we loved him! He was also known as 'The Honourable', and he was the head bank clerk originally. He was also berated for never really being able to face up to responsibilities.
4. John Le Mesurier NOW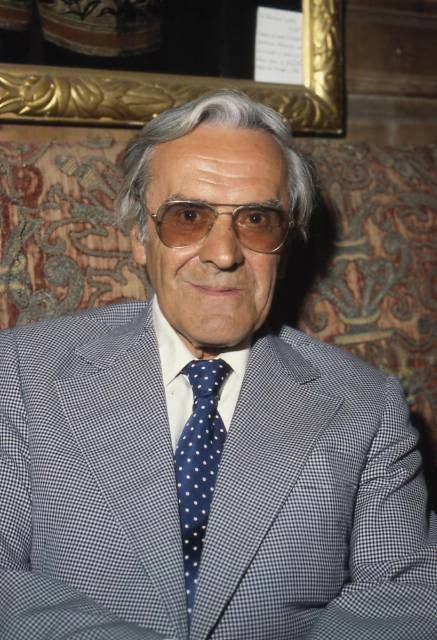 image source: dadsarmy.fandomc.om
Sadly, John Le Mesurier passed away in 1983, due to liver complications. He was 71 years old. As well as his success in Dad's Army, he was a well-known face on the theatre stage, particularly for Shakespeare productions and playwright J.B. Priestley's works. He also won a BAFTA for his role in Traitor, an episode for the TV series Play for Today.
5. Clive Dunn (Lance Corporal Jack Jones) THEN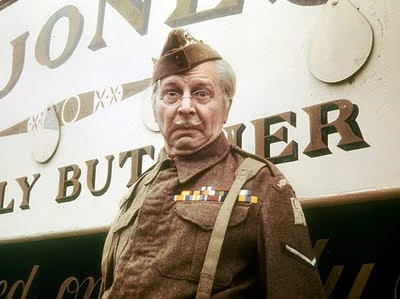 image source: dadsarmy.fandom.com
Lance Corporal Jack Jones was known as the fretter of the group - and it triggered your anxiety just watching him! Jones had served in four different wars, originally joining the army as a drummer boy and then going on to retire from service to work as a butcher before being brought back.
6. Clive Dunn NOW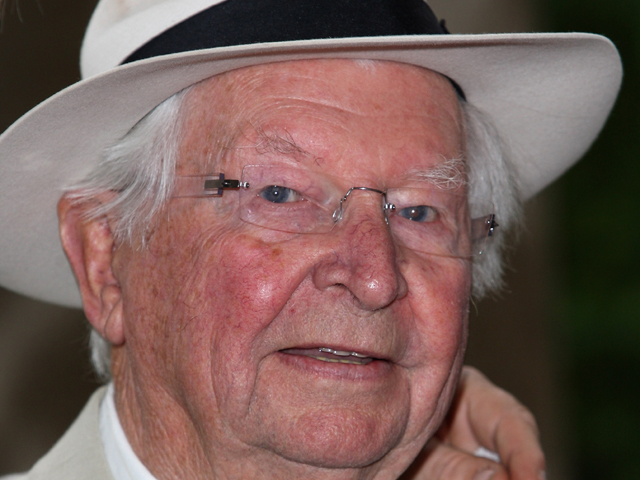 image source: cbsnews.com
Actor Clive Dunn passed away in 2012, in Portugal which he had made his home in later life. He was 92 years old, after living a full life and a successful acting career. He actually served in the Second World War in real life, and his switch to acting is when he landed the part in Dad's Army.
7. John Laurie (Private James Fazer) THEN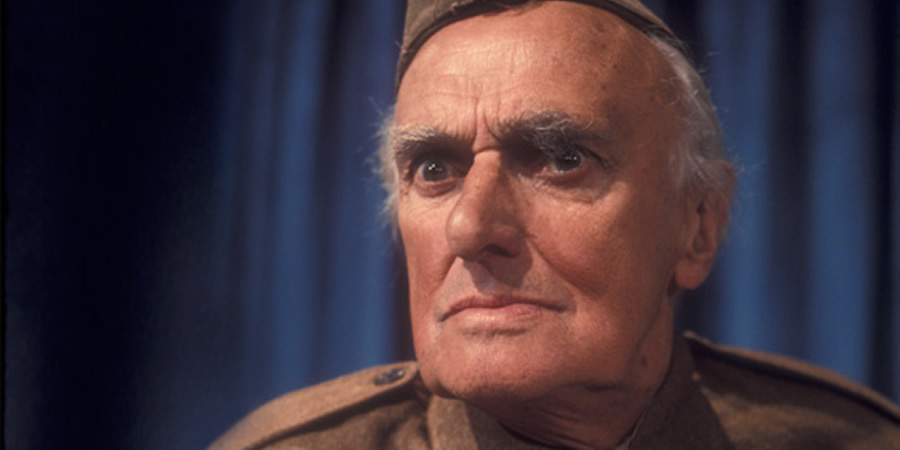 image source: comedy.co.uk
We all know Private James Frazer for this catchphrase, "We're doomed. Doomed!". Ever the pessimist of the group - and also known as 'Taffy' - Frazer originally worked as a shopkeeper and sailor before his position in the army. His last episode was 'Never Too Old'.
8. John Laurie NOW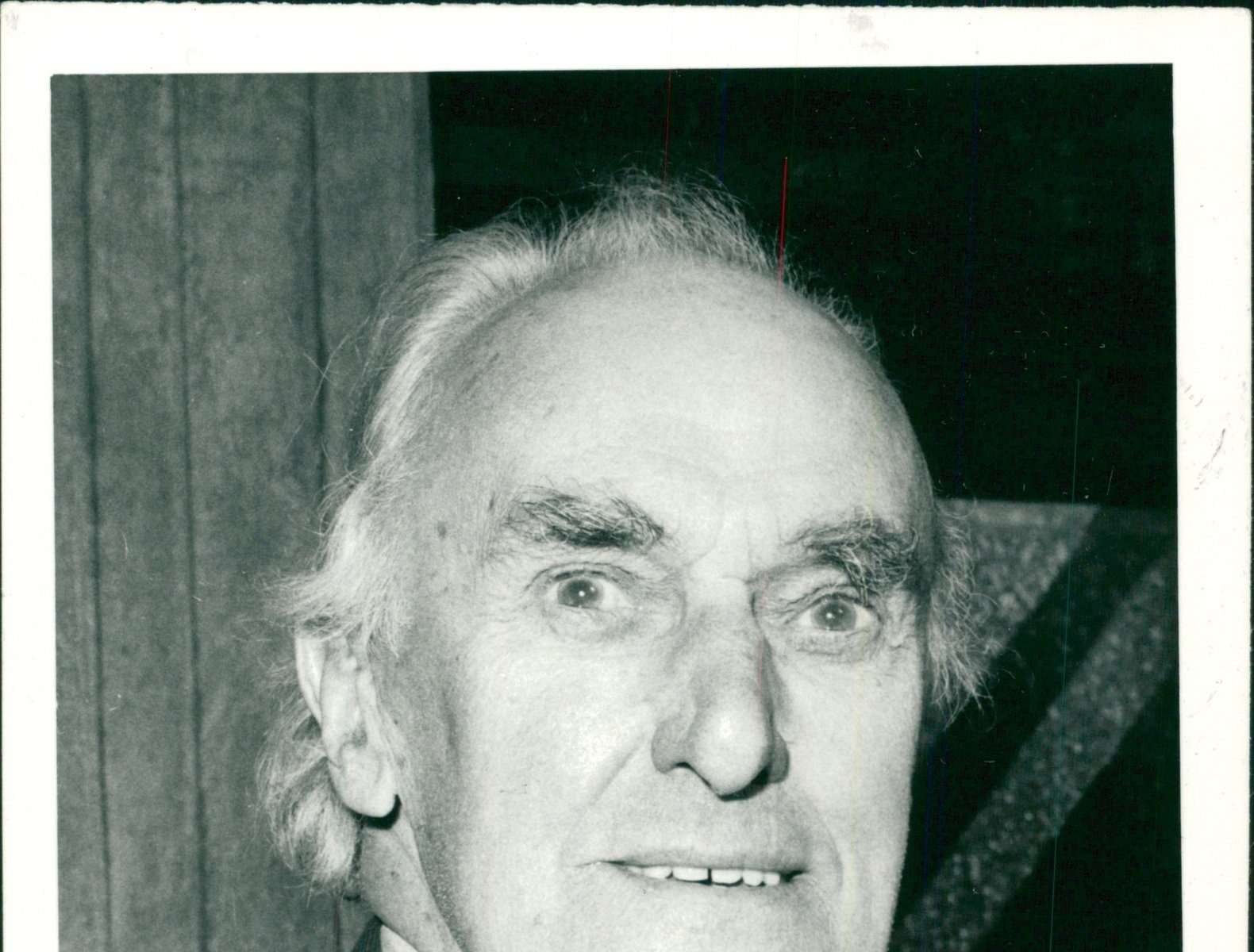 image source: amazon.com
Sadly, John Laurie is another Dad's Army original who has now passed away. He died in 1980, at 83 years old. Alongside Dad's Army, the actor - hailing from Scotland - also starred in a number of other projects, both before and after the beloved sitcom, and was a favourite for movies directed by Laurence Olivier.
9. Arnold Ridley (Private Charles Godfrey) THEN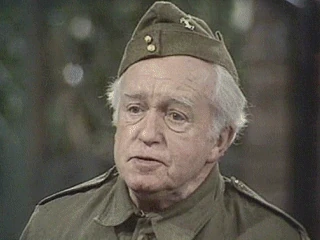 image source: total-movies.fandomc.com
Known for the catchphrase 'Do you think I might be excused?', Godfrey was originally a retired shop assistant, and then became a private and medical orderly. His fellow platoon members would sometimes refer to him as Charlie, and he was known for being perhaps the frailest member of the group!
10. Arnold Ridley NOW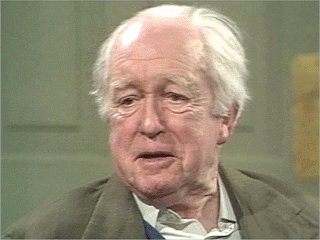 image source: aveleyman.com
Arnold Ridley was an actor already well known for his work in both TV and theatre before he bagged the role as Private Charles Godfrey in Dad's Army. He sadly died in 1984, at the age of 88. If you recognise his name, that's because actress Daisy Ridley is his great-niece.
11. James Beck (Private Joe Walker) THEN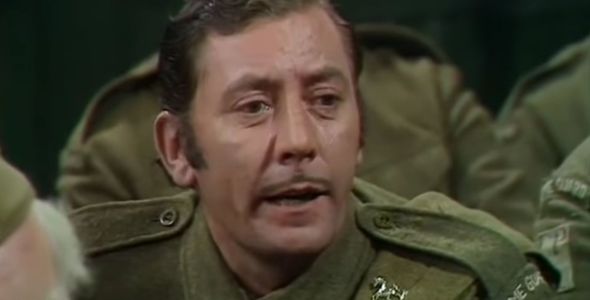 image source: dailyexpress.co.uk
Private Joe Walker was also known as 'black market spiv' on the show - with a very nice moustache - and the second youngest of the platoon. Known for saying "Sir, I've got an idea!", Walker had to be written out of the show before its end due to the actor's untimely death.
12. James Beck NOW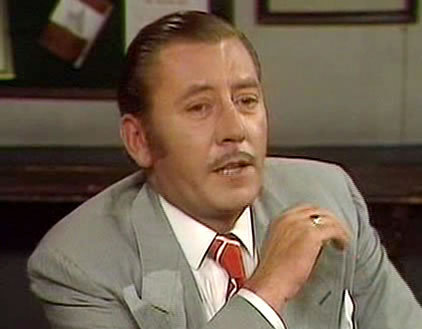 image source: richmonduponthamesnotables.tumblr.com
James Beck's tragic death came at the age of 44, due to pancreatitis, while he was still playing the role of Joe Walker on the show. HIs character than had to be written out of the show, and Beck left behind a legacy of great TV roles, including Sherlock Holmes and Coronation Street.
13. Bill Pertwee (Chief Warden Hodges) THEN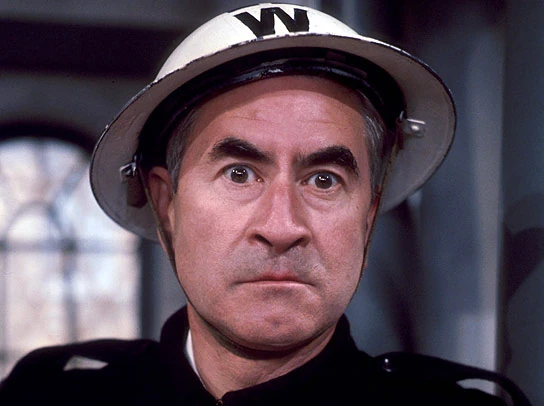 image source: dadsarmy.fandom.com
Originally a greengrocer, Warden Hodges became the Chief Air Raid Warden for the platoon, and he'd also fought in the Great War. Hodges also acts as the main antagonist of Captain Mainwaring, as the two often butt heads, equally as pompous as each other!
14. Bill Pertwee NOW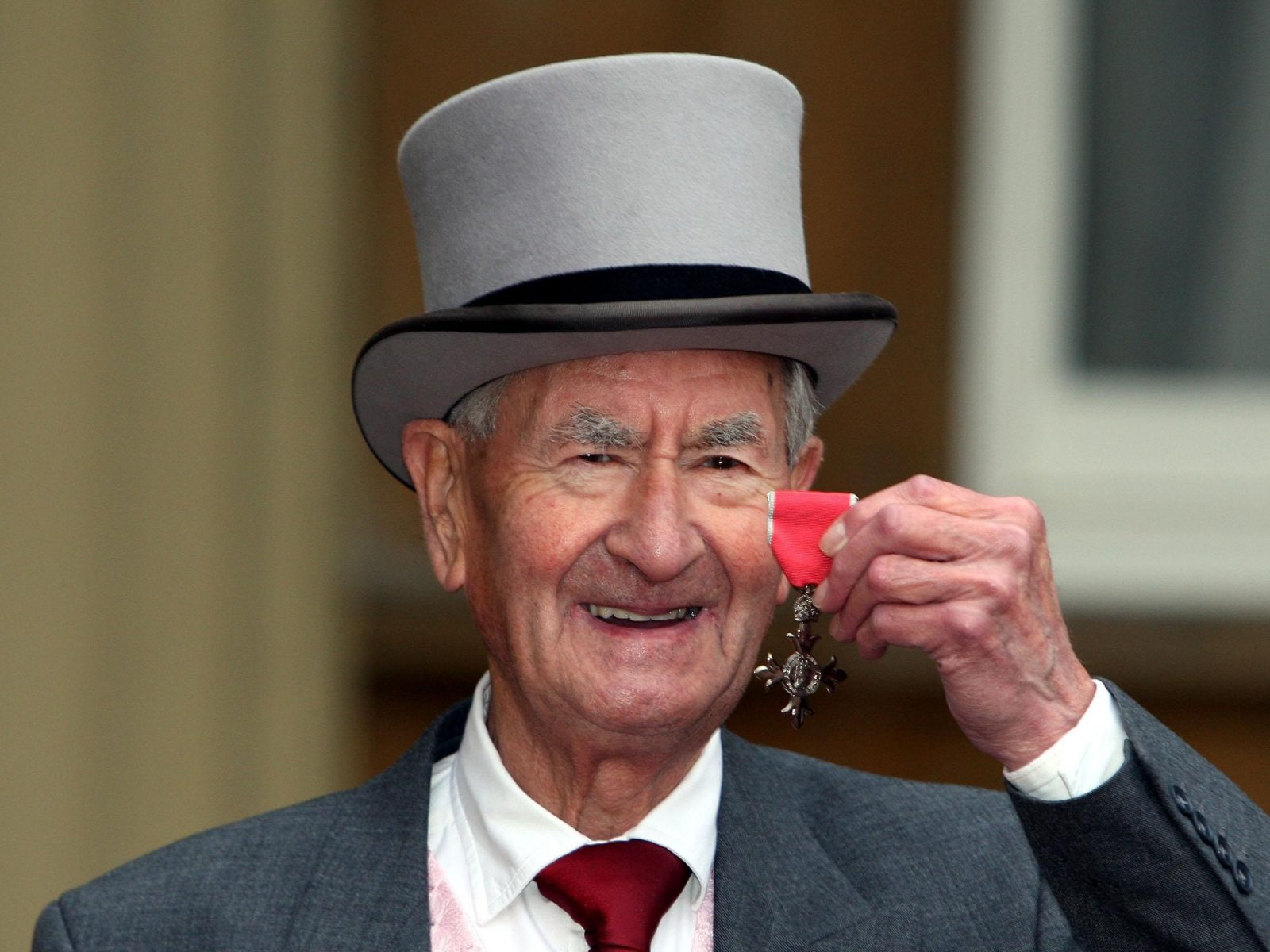 image source: digitalspy.com
British comedy actor Bill Pertwee was best known for his role in Dad's Army, but he had a long and successful career in TV and drama before and after. As well as TV, he appeared in movies including the Carry On films, but sadly passed away at age 86, peacefully at home.
15. Janet Davies (Mrs Mavis Pike) THEN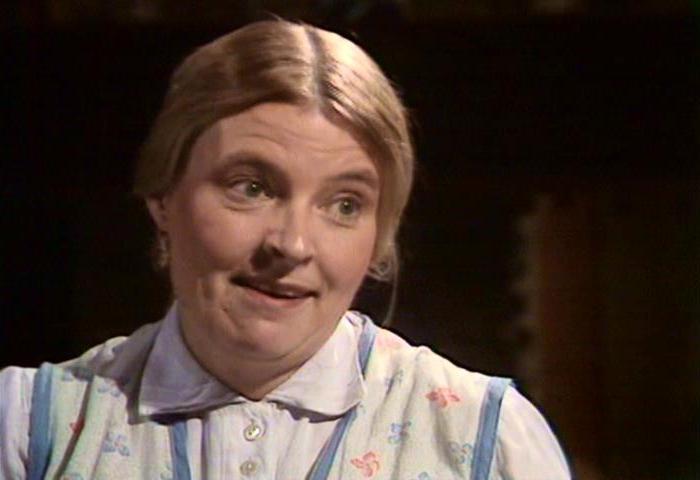 image source: imdb.com
Often referred to as just Mrs Pike, Mavis was the mother of Frank Pike and made her living as a housewife during the show. She was first introduced in the episode The Man and The Hour, and last seen in the episode Never Too Old. Mavis was known for being very overprotective of her son.
16. Janet Davies NOW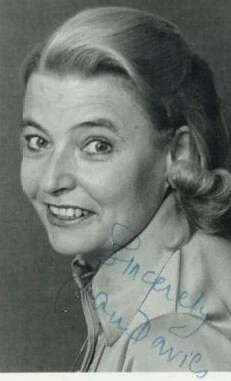 image source: total-movies.fandom.com
Actress Janet Davies was best known for her role in Dad's Army, but she did have a number of other roles in various TV shows, including All Creatures Great and Small, Last of the Summer Wine and Pride and Prejudice. Sadly, Davies passed away in 1986 due to breast cancer.
17. Frank Williams (Reverend Timothy Farthing) THEN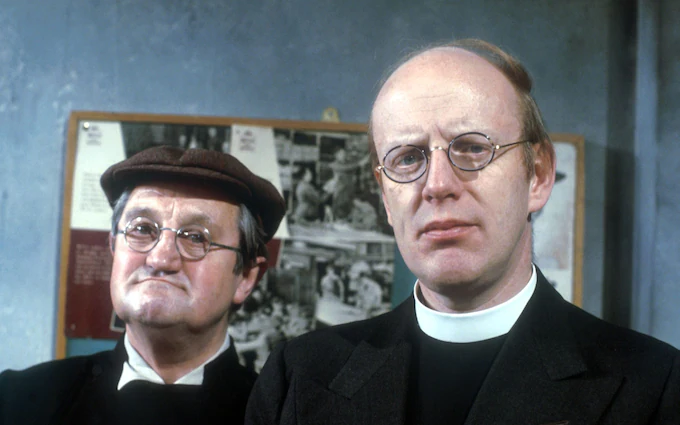 image source: thetelegraph.co.uk
Known more colloquially as The Vicar or His Reverence, on the show, Timothy was The Reverend serving during the Second World War who prioritised the men's spiritual needs over taking sides. He was known for being a bit useless, but well-meaning all the same!
18. Frank Williams NOW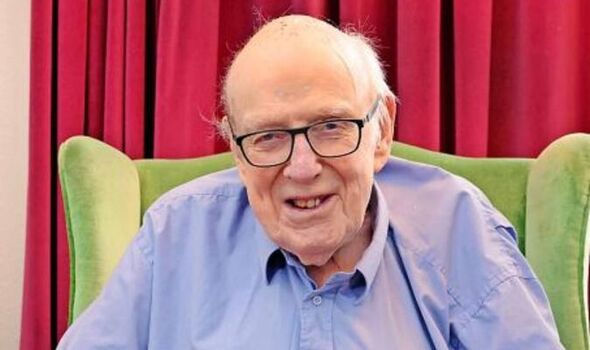 image source: dailyexpress.co.uk
Frank Williams sadly passed away in 2022 at the age of 90, and had been working actively as an actor since 1953 up until his death. He was also known for other shows such as Hi-de-Hi and Vanity Fair, and also reprised his role as the Dad's Army vicar in its 2016 reboot.
19. Ian Lavender (Private Frank Pike) THEN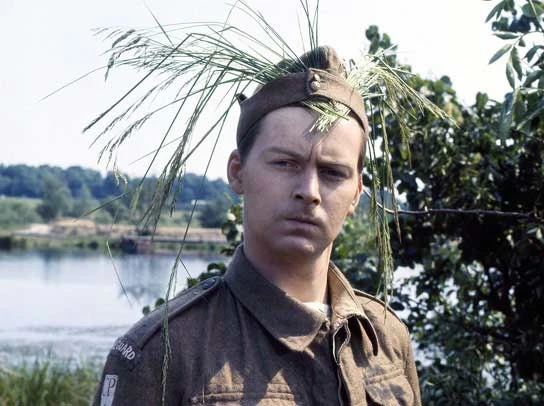 image source: dadsarmy.fandom.com
Private Frank Pike was the youngest of the Dad's Army, and originally worked as a bank clerk while living with his overbearing mother, Mrs Pike. When the Home Guard is first formed, he's too young to serve at the age of 17. It's later discovered he has a very rare blood type.
20. Ian Lavender NOW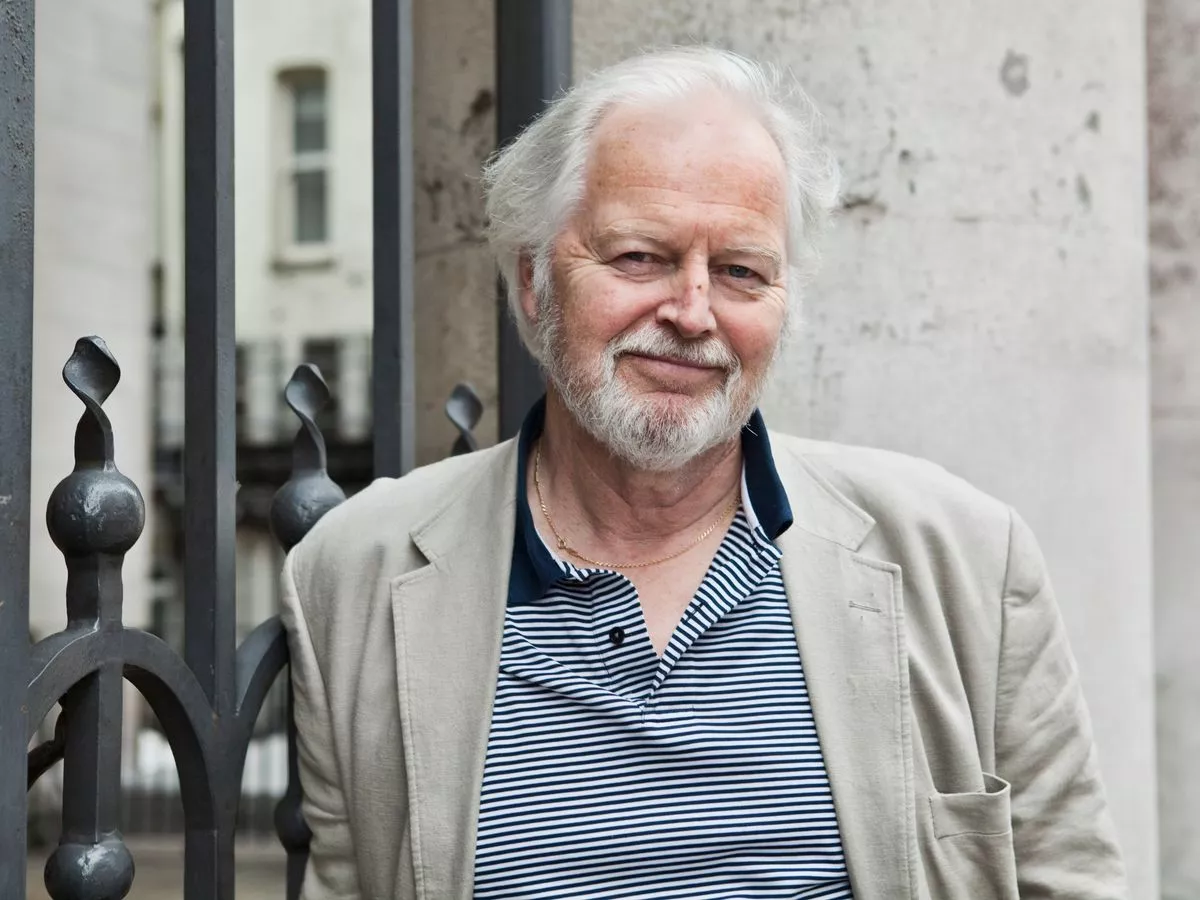 image source: dailyrecord.co.uk
It might be no surprise that Ian Lavender is actually the only surviving member of the original Dad's Army cast, seeing as his character was so much younger than the rest. Ian is now 77 years old, and best known in recent years for his roles on EastEnders and Coronation Street.