Classic 70s/80s Game Shows That We Forgot About
1. Blankety Blank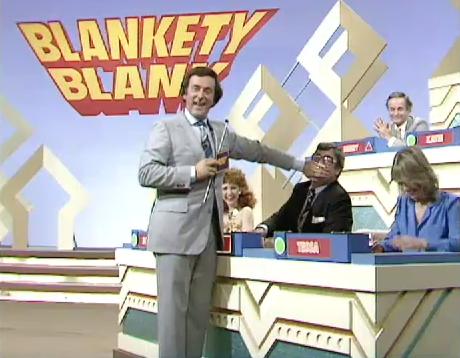 image source: imdb.com
Kicking off in the late 70s with legendary host Terry Wogan, Blankety Blank had the goal of 'filling in the blanks' of certain phrases, with contestants trying to match the same thought pattern as the celebrity guests to write down the same idea on their little retro pieces of card.
2. Ask the Family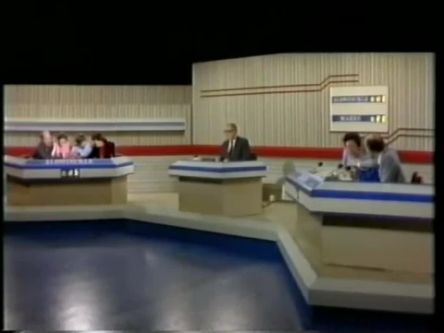 image source: adamnostalgia.wordpress.com
Ask the Family was broadcast through both the 70s and the 80s, hosted by Robert Robinson, which the two competing teams consisting of four members of two families. The families had to be made up of older and younger members, due to the categories being "children only" or asking the dad only. Classic trivia show!
3. Blind Date
image source: cillablack.com
Long before we swiped right you had to go on Cilla Black's Blind Date if you were looking for love - and hope that your personality was enough to impress the contestant so that you could bag a date. With Cilla's legendary hosting and the quirks of the show, this goes down in history as one of the favourites!
4. Celebrity Squares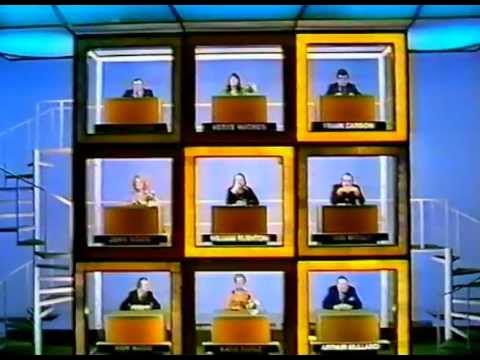 image source: youtube.com
Celebrity Squares was actually the British version of Hollywood Squares from the US, and was hosted by beloved Bob Monkhouse in the 70s. The format of the show was basically noughts and crosses, with each square filled with a celebrity and the contestant having to work out whether the celeb got their question right or wrong to win a point.
5. Blockbusters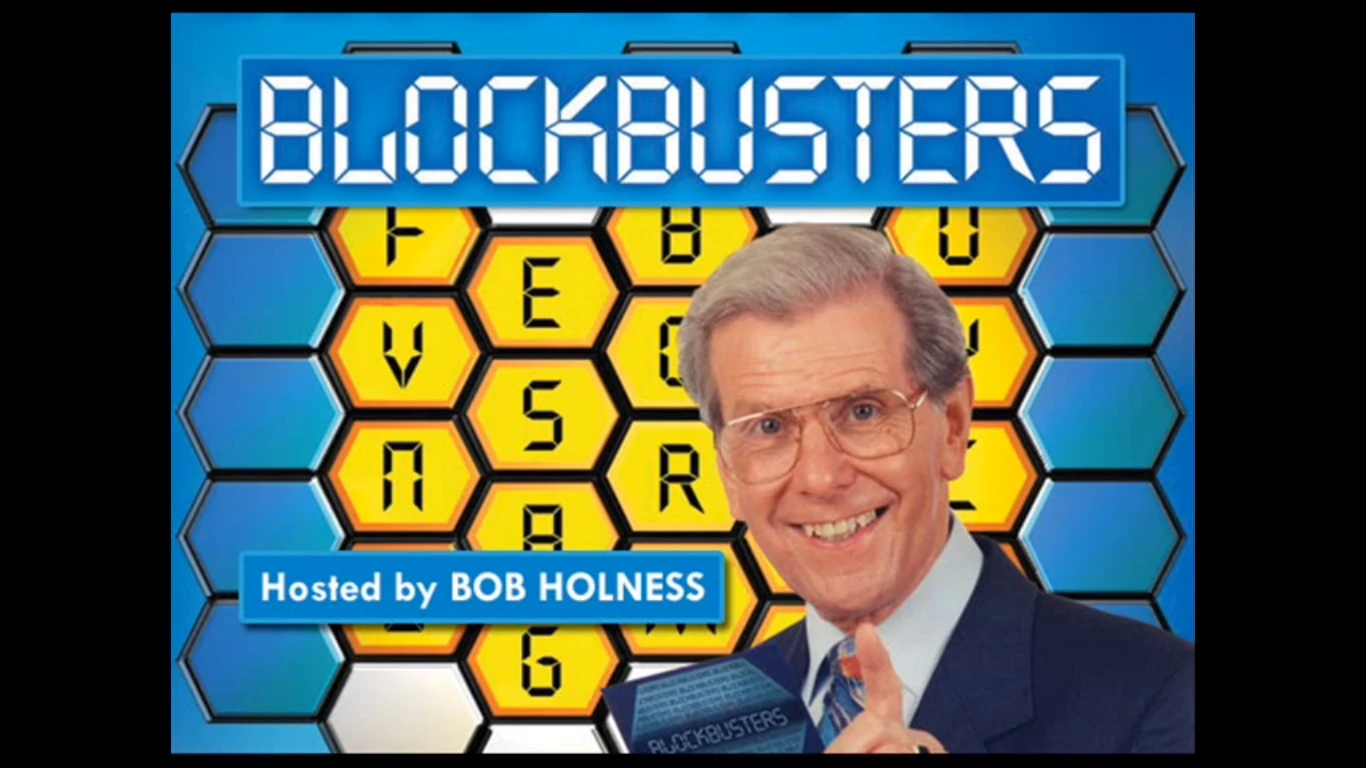 image source: ukgameshows.fandom.com
Blockbusters was another huge UK game show that also had a game of the same name in America - but double the fun, because it was one of the best! The goal was to make a path across the board of hexagons by answering questions correctly, based on the first letter of that hexagon.
6. The Generation Game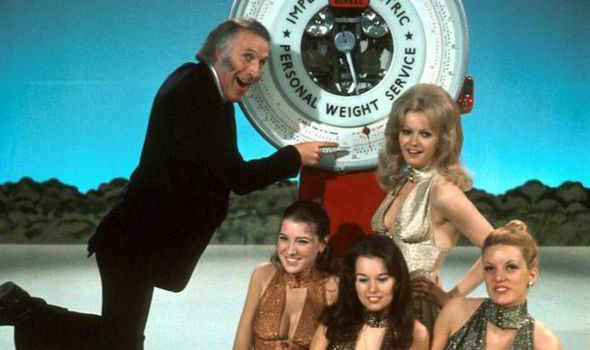 image source: dailyexpress.co.uk
The Generation Game was first hosted by Bruce Forsyth, while later being rebooted by host Jim Davidson in later years. Eight contestants, each couple a generation apart (like mother and son), would compete for prizes by having to copy professionals in different games, like dancing or pottery making.
7. Catchphrase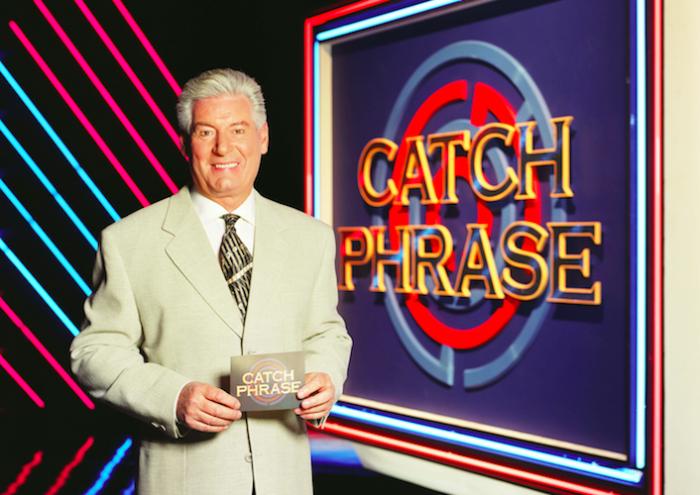 image source: imdb.com
Originally hosted by Roy Walker in the 80s, this one definitely had us screaming at the TV when 'say what you see' came up and none of the contestants on the show seemed to get it. The simple format of having to work out well known catchphrases in animated form on the screen - and, of course, Mr Chips!
8. Mastermind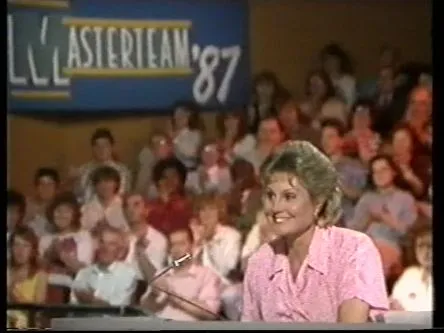 image source: adamnostalgia.wordpress.com
Mastermind back in the 80s was very much the bread and butter of knowledge on a specific subject, and sometimes had versions of contestants playing against other contestants in a specific area for the ultimate battle! You could pick a very obscure category and get very long-winded questions while sat in a comfortable chair.
9. Bullseye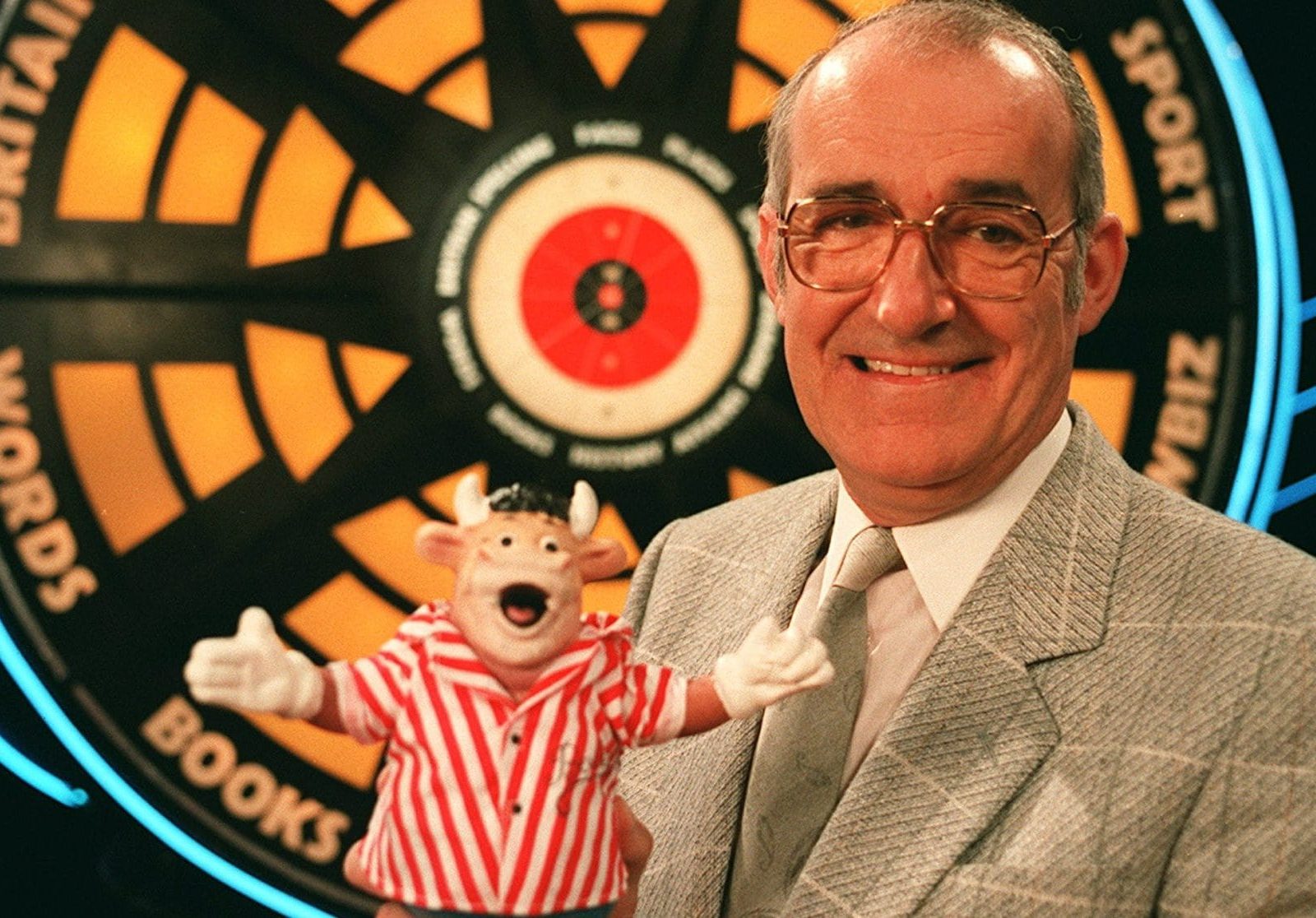 image source: thetelegraph.co.uk
This classic British game show combined great prizes and a good round of darts amongst friends! The groups of contestants would be amateur darts players and quizzers, with the goal usually to win a speed boat, for some reason. The show also had the iconic mascot, Bully!
10. Name That Tune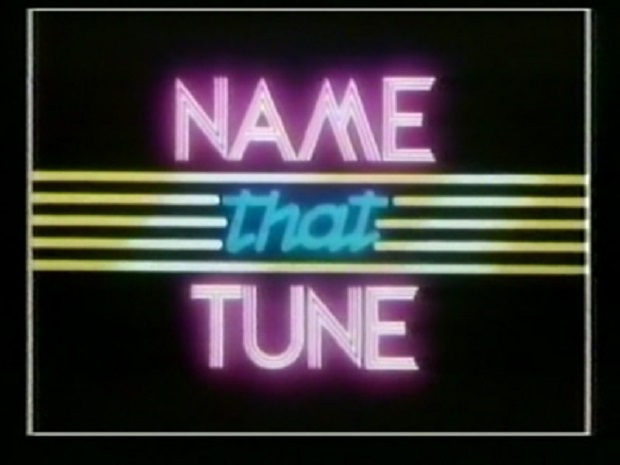 image source: imdb.com
The title of this show pretty much sums it up, with two contestants going head to head to prove who had the more superior musical knowledge and hopefully win some prizes along the way! In a time long before you could Shazam it, you actually had to know songs by ear.
11. Family Fortunes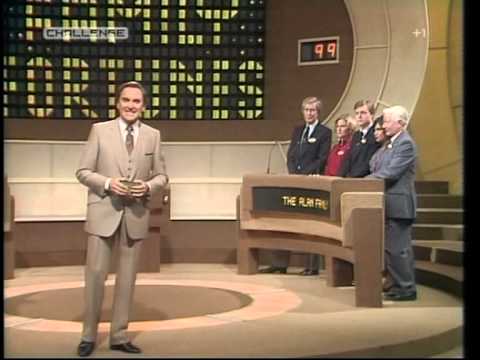 image source: youtube.com
Family Fortunes is another British game show taking a leaf out of America's book, based on their game show, Family Feud. The show would have two competing families, usually made up of five family members each, where the aim would be to guess the most common answer when a group of people had been surveyed.
12. Password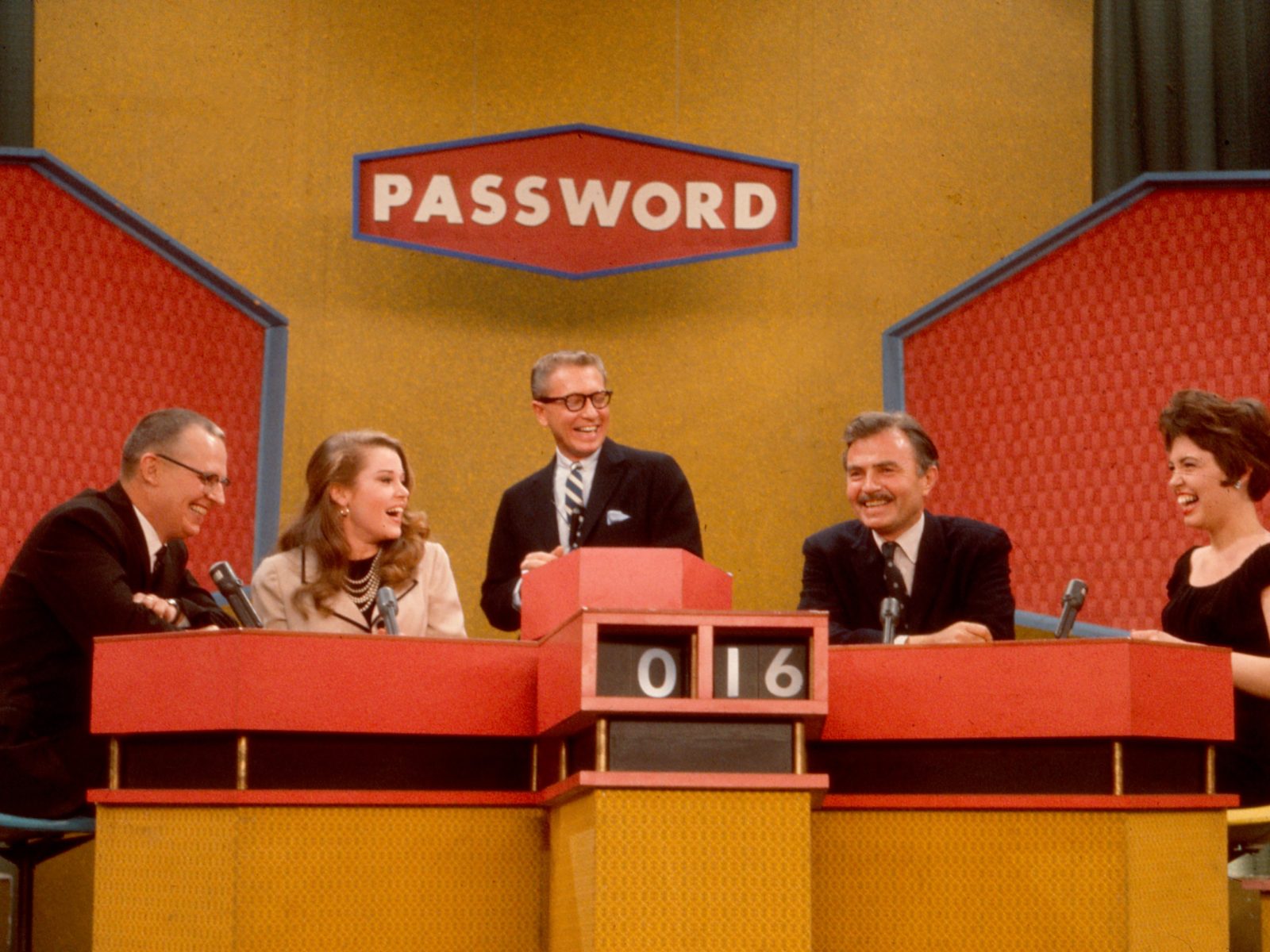 image source: deadline.com
Based on the US game show of the same name (apparently the UK had a habit of copying US game shows in the same way they re-do our classic sitcoms!), Password was a show that saw celebrities and everyday folk teaming up and deciding to 'pass or play' once they knew the password.
13. It's a Knockout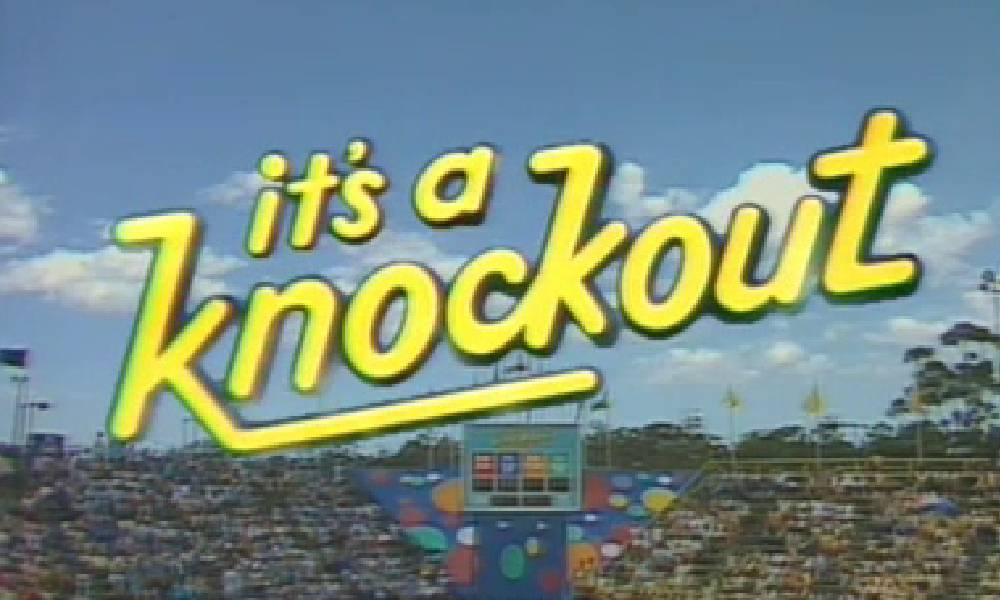 image source: imdb.com
It's a Knockout took British game shows to the great outdoors in a series of physical (and hilarious) challenges back in the 80s. The show had teams of contestants representing their towns competing in ridiculous games dressed in huge, foam outfits and making a fool of themselves for our viewing pleasure.
14. Runaround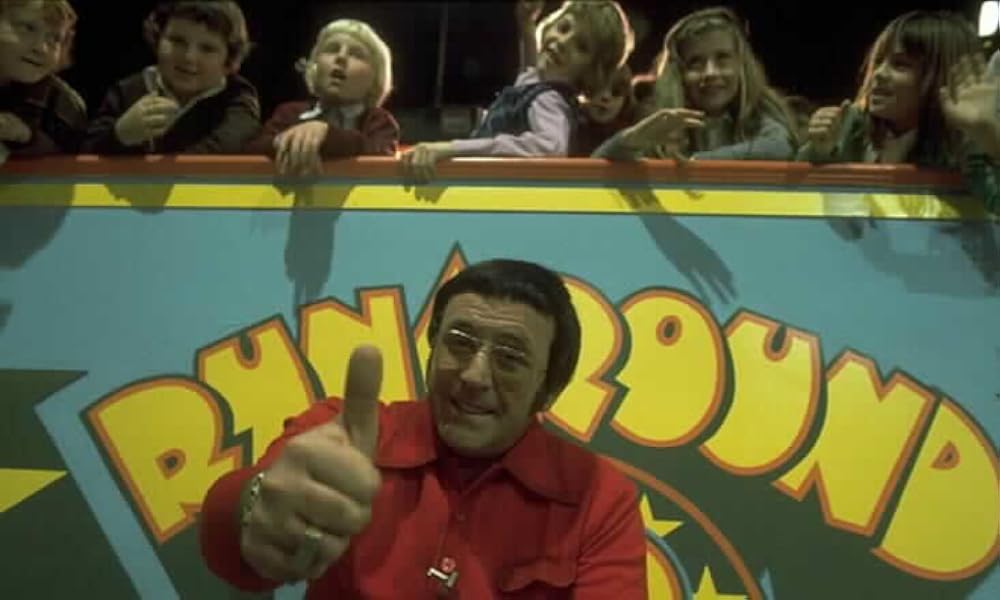 image source: imdb.com
This game show was unique in being a children's game show compared to the giants of adult gameshows present in this era! Runaround had an easy format where child contestants would be asked questions and then have to run to what they thought was the correct answer.
15. Mr and Mrs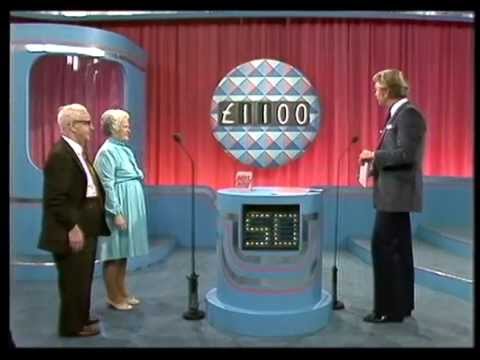 image source: dailyrecord.co.uk
There's nothing more fun than game shows that make people doubt their marriage, and Mr and Mrs was one of the best - testing how well married couples truly knew each other. The tricky thing about this show, though, was not necessarily getting the right answer, but putting down the answer you think your spouse put.
16. Where In The World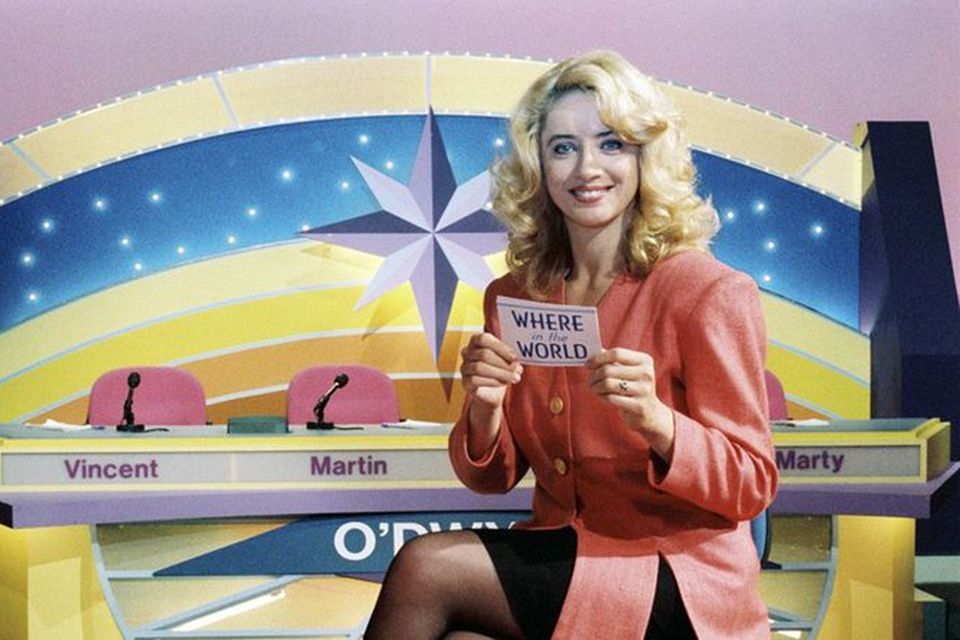 image source: independent.ie
Geography: you either loved it or hated it at school. Which meant this game show was either going to be easy or a challenge for you. We all think we know where certain places are, but Where in the World really pushed us to our limits! And maybe caused a little friction around the family in front of the TV set at dinner!
17. Pass the Buck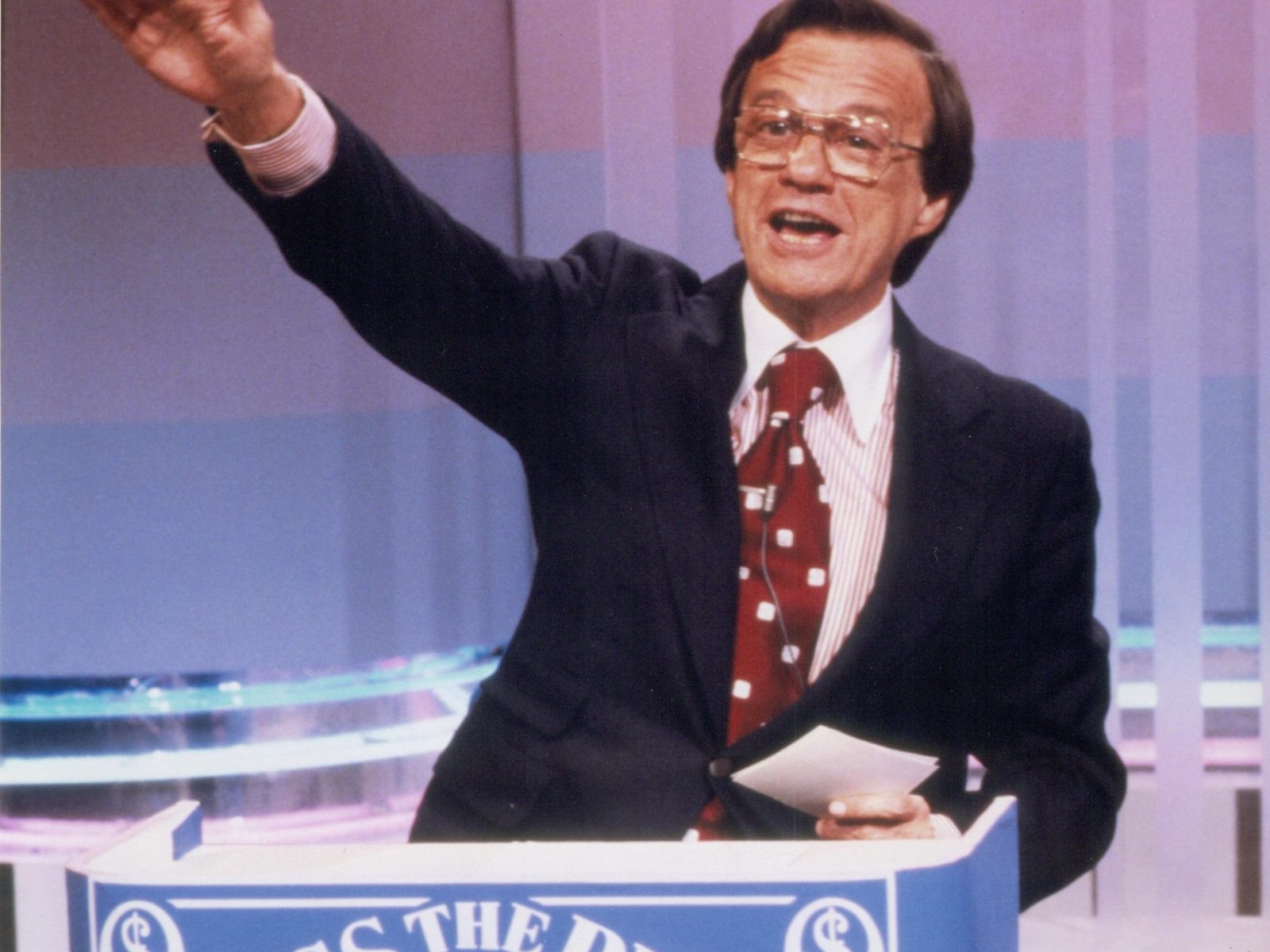 image source: imdb.com
The aim of this game show was to move down a ladder, one step a time, to reach the studio floor by getting a series of questions correct. If you got anything wrong, you had the risk of being eliminated completely before you'd even begun! To make it harder, you also had a time limit (3 seconds!) on answering for certain rounds.
18. Whose Line Is It Anyway?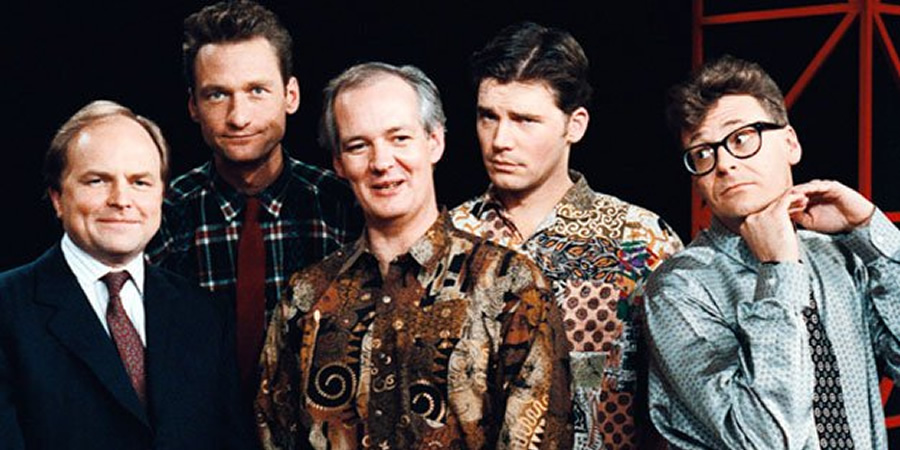 image source: comedy.co.uk
Though this one is actually a show that went over to the US, the British version that aired in the 80s onwards was the original, and one of the best. Four improv comedians would compete to win points (which meant absolutely nothing) in game prompts like Greatest Hits, Old Job/New Job and Press Conference.
19. Play Your Cards Right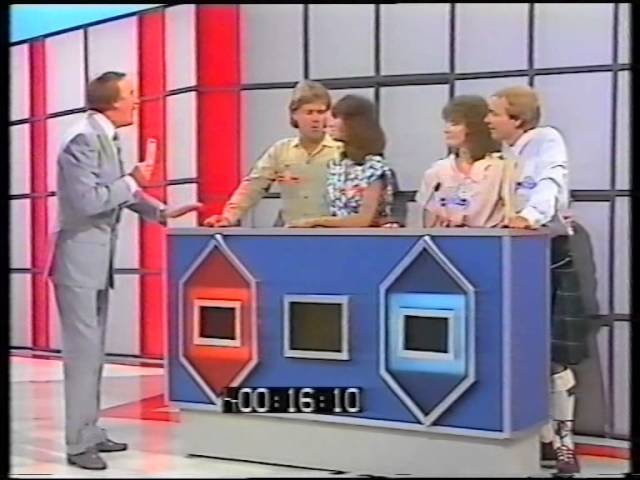 image source: youtube.com
Originally hosted by popular host Bruce Forsyth, this game included massive playing cards on a board where you had to trust your gut in whether the next card would be higher or lower. Playing in teams of two, you had to hopefully make it to the end of the five-card row by guessing correctly.
20. The Price is Right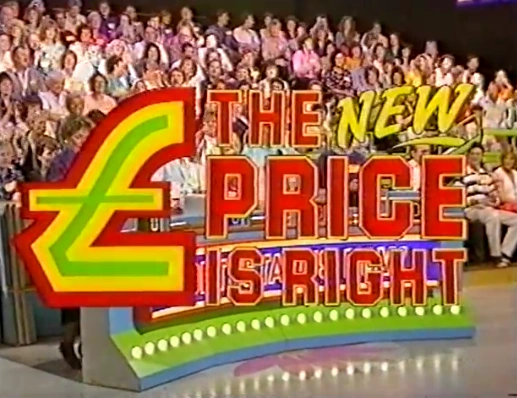 image source: priceisright.fandom.com
Known in both the UK and the US as one of the most popular game shows of this era, The Price is Right was known for not only its fun format, but a high-energy studio with a fast pace and crowd cheer. The game included 'Supermarket', where contestants had to price up various items.