A Timeline Of Posh And Becks' Relationship!
1. 1997: David and Victoria meet for the very first time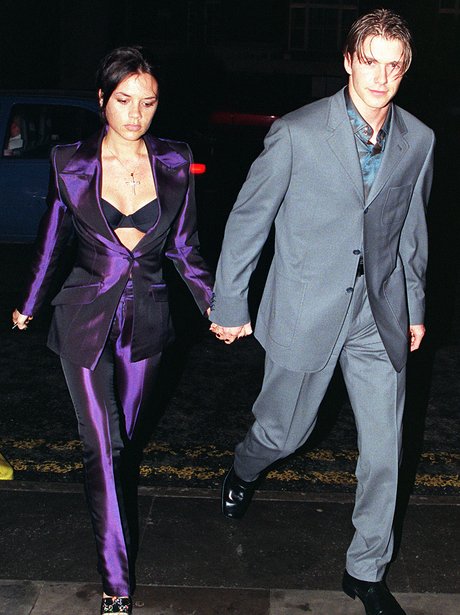 image source: heart.co.uk
The pair met in the Manchester United players lounge, at a time that David was at the top of his footballing career, and Victoria was best known as Posh Spice during the peak years of the Spice Girls. Speaking of how they met, Victoria has said that it was "love at first sight" for her.
2. 1998: David and Victoria announce their engagement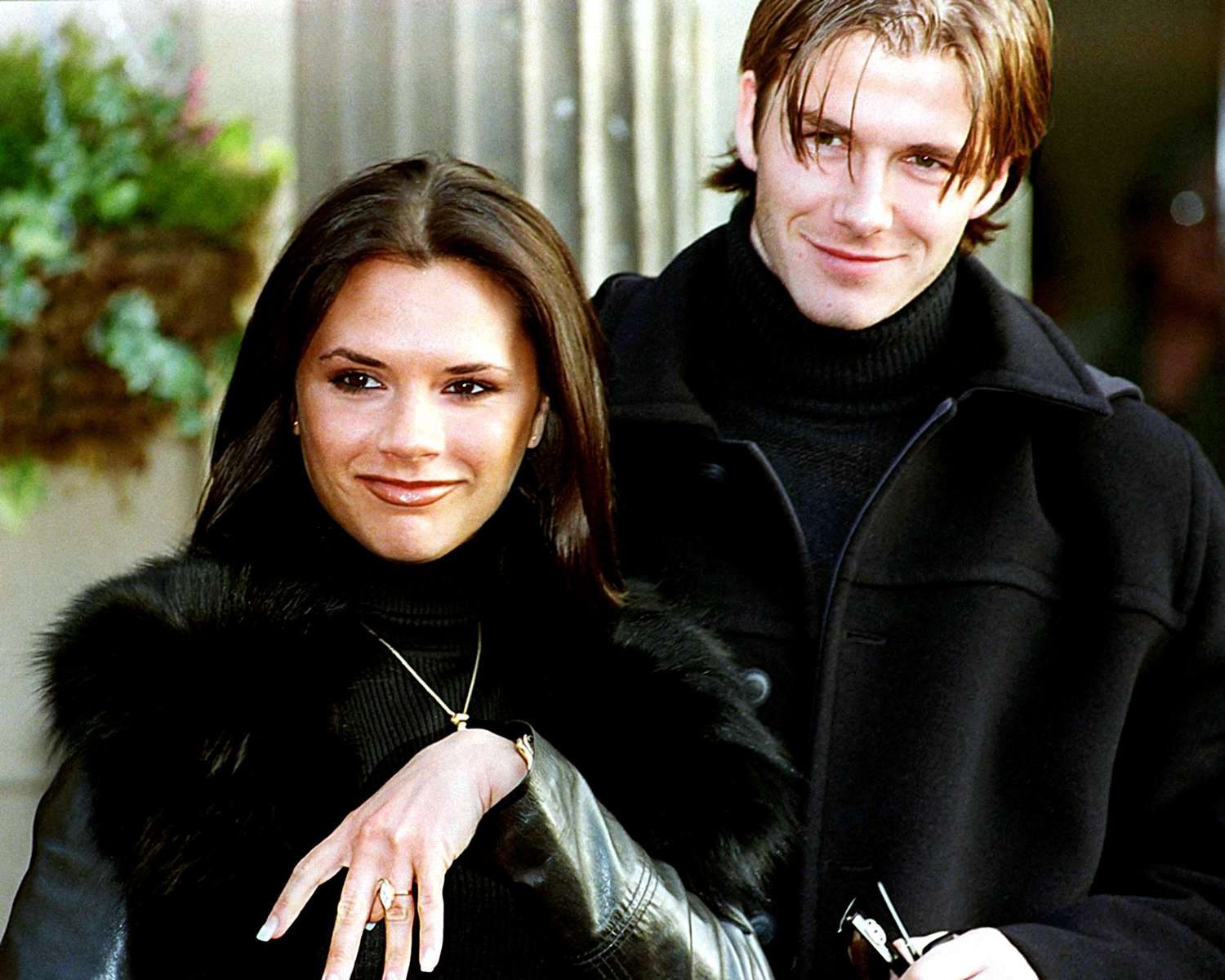 image source: brides.com
Around a year after they'd first met, the pair announced their engagement during a press conference. They celebrated the occasion with a diamond engagement ring to show off at the conference, and every magazine shoot afterwards! David has since said he's continually gifted her engagement rings as romantic gestures over the years.
3. 1999: Brooklyn, their first child, is born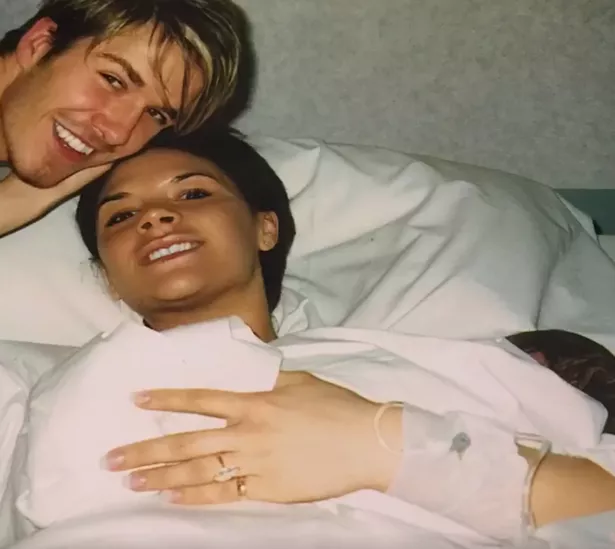 image source: ok.co.uk
The pair had already been expecting their first child not long after their engagement announcement. The first of the Beckham brood, Brooklyn, is born in 1999, four months before they'd officially tied the knot. He was born on March 4th, just in time to support his dad's football career!
4. 1999: David and Victoria officially tie the knot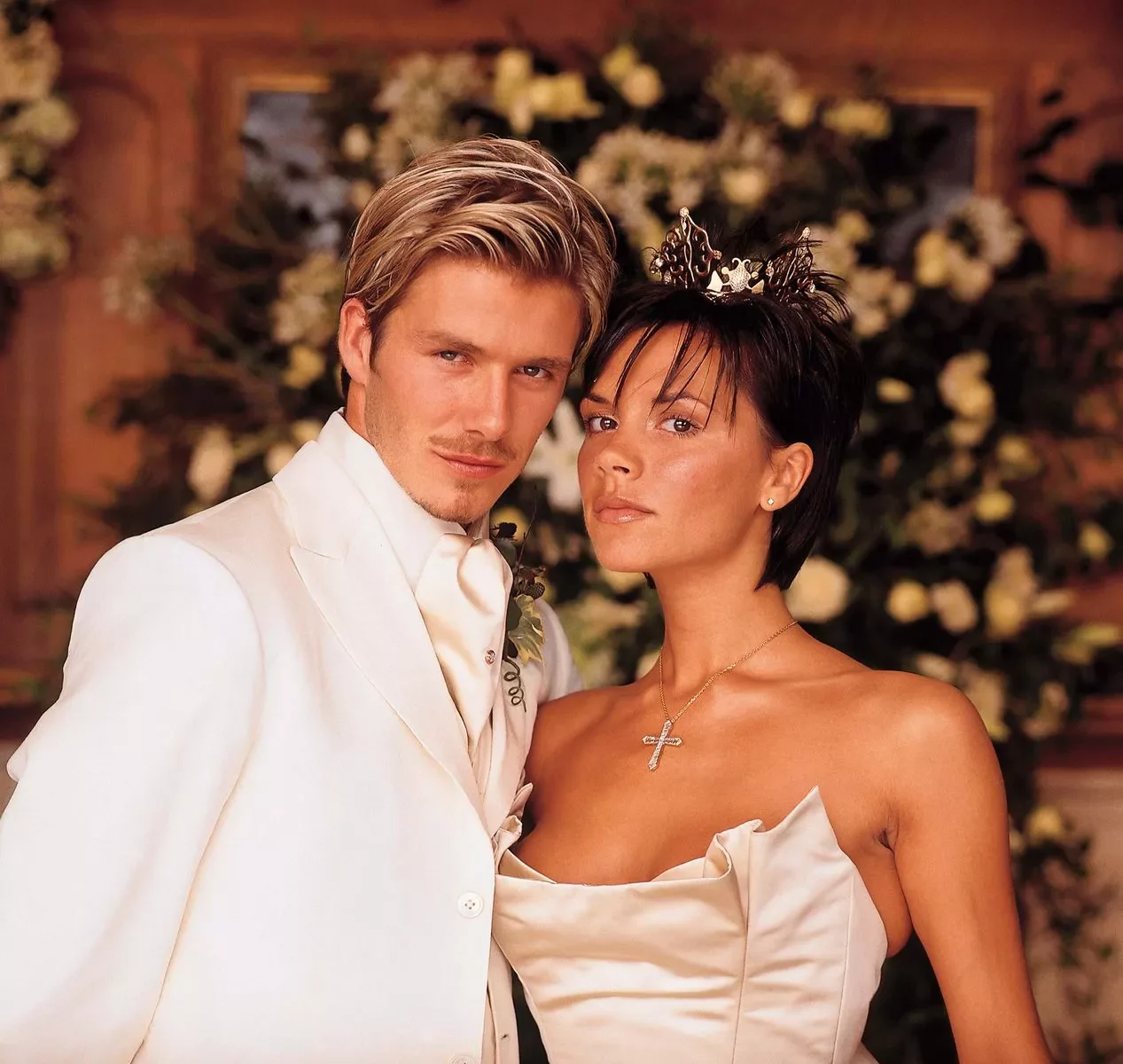 image source: ok.co.uk
Later that year, in July, David and Victoria officially became The Beckhams, with a summer ceremony in Ireland. The stunning location for their wedding was Luttrellstown Castle, near Dublin. And as you can imagine, it was a ceremony fit for celeb royalty - with the pair each having their own throne to sit on.
5. 2002: Romeo, their second child, is born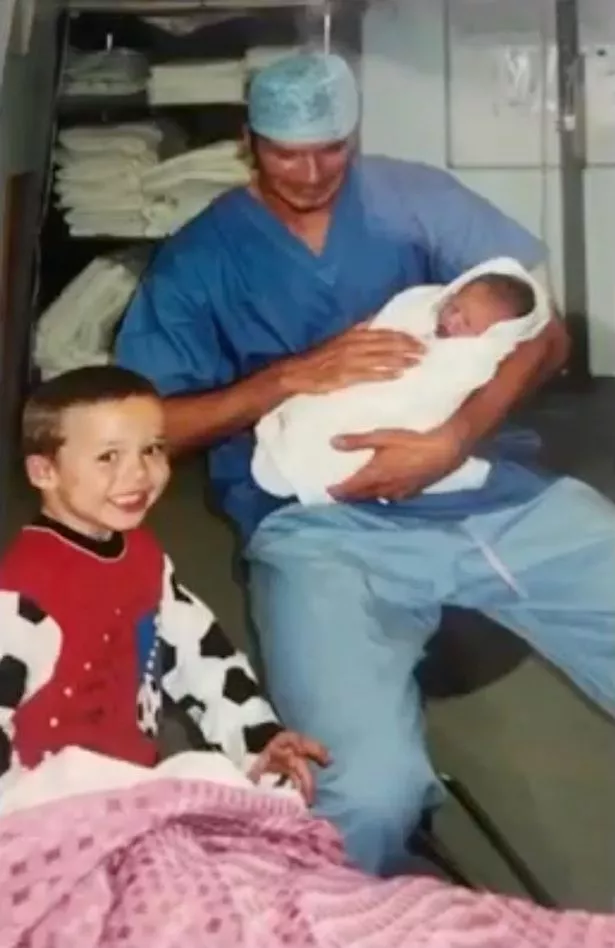 image source: irishmirror.ie
On 1st September, 2002, the Beckham's second son, Romeo, was born, three years younger than their first, Brooklyn. And just to make you feel very old indeed, Romeo is now all grown up and 21 years old! They didn't know in 2002 that he would grow up to follow in his father's footsteps and become a footballer, too.
6. 2003: David relocates the family to Spain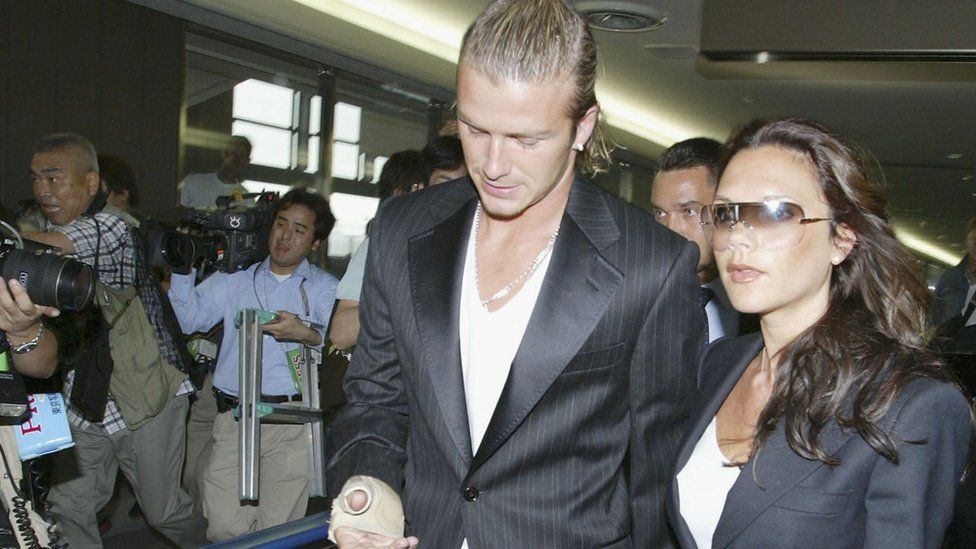 image source: bbc.co.uk
In July 2003, David transferred to the Real Madrid football team after only playing for English teams his whole career. This meant that he, wife Victoria and their growing two children then had to uproot and relocate to live in Spain so that he could play for the team.
7. 2004: David allegedly cheats on Victoria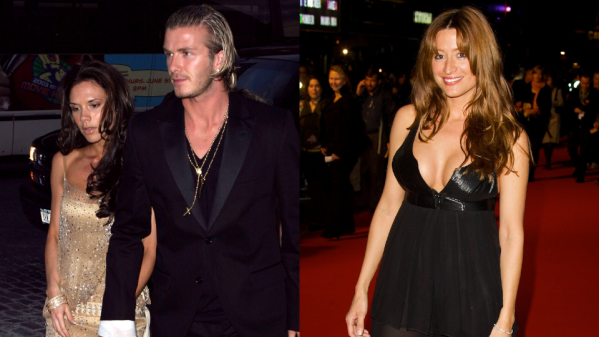 image source: stylecaster.com
And as we know, the move to Spain began the rumours that David had begun an affair with his assistant, Rebecca Loos, while they were all living in Spain. This was one of the most scandalous times of Posh and Beck's marriage, with Victoria saying it was "the hardest period". David denied ever cheating on her.
8. 2005: Cruz Beckham is born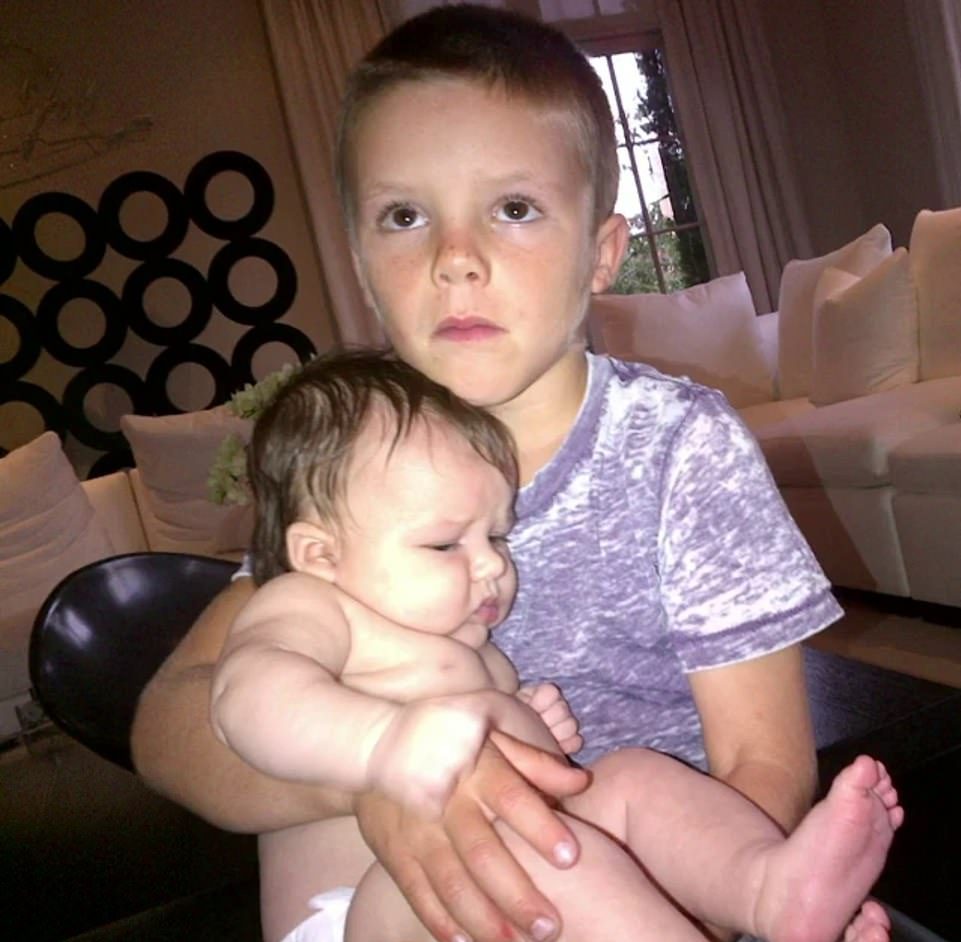 image source: dailymail.co.uk
Alongside the cheating scandal and while the family was still living in Spain, the couple's third child - another boy - Cruz was born. Cruz was also given the middle name 'David' in tribute to his footballer dad. Which begs the question: would David really have been having an affair whilst planning for a third child?
9. 2007: Victoria and David move the family to Los Angeles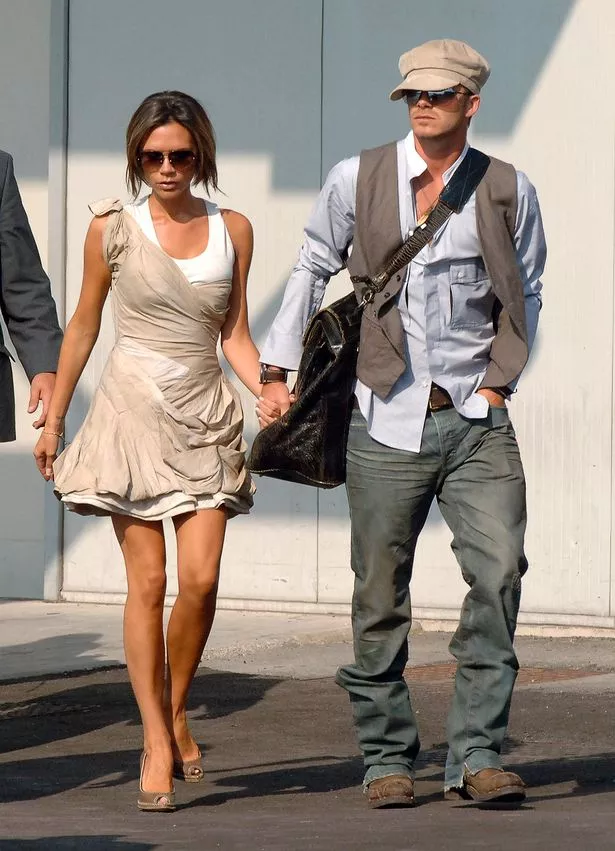 image source: themirror.co.uk
Leaving Spain, and even England, behind, the Beckhams decide to make a big move to America, seeking even more fame and fortune. In the summer of 2007, David signed a contract with LA Galaxy, and the family followed suit to now call Los Angeles their home.
10. 2009: Posh and Becks appear together in a revealing photoshoot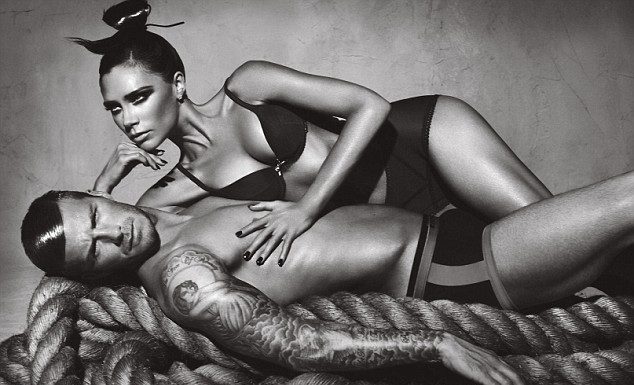 image source: dailymail.co.uk
The couple then had a famous modelling shoot together, for designer Giorgio Armani. The pair were asked to model together as one of the biggest celeb couples, to promote the spring/summer campaign, modelling underwear and lingerie together in a raunchy shoot.
11. 2011: David and Victoria are amongst the guests at William and Kate's wedding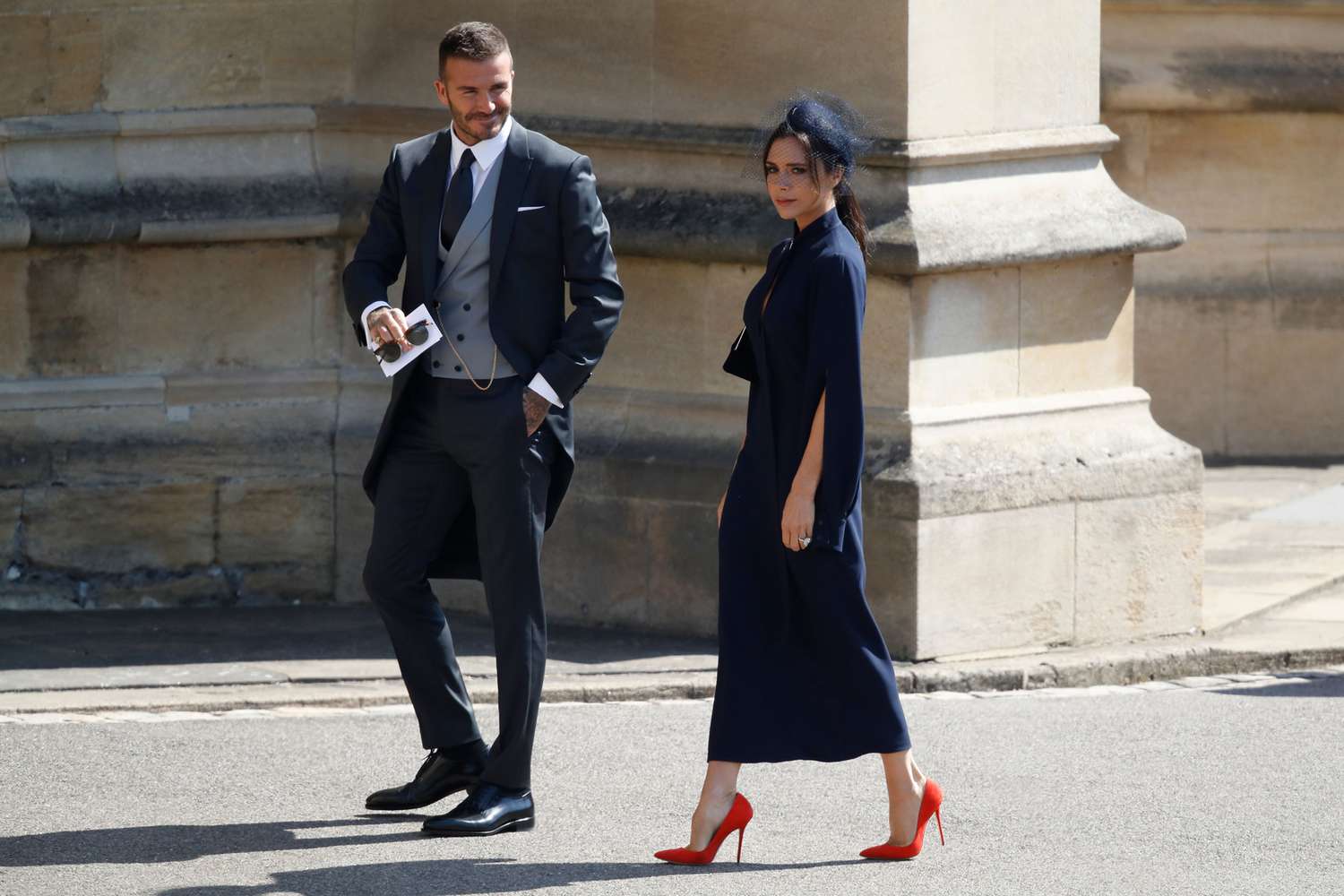 image source: peoplemagazine.com
There are always a fair few celebrity faces at British royal weddings, and Prince William and Kate Middleton's was no different. David and Victoria were on the guest list for the huge royal wedding, and their appearance also came at the time Victoria had confirmed her fourth pregnancy.
12. 2011: Harper Beckham is born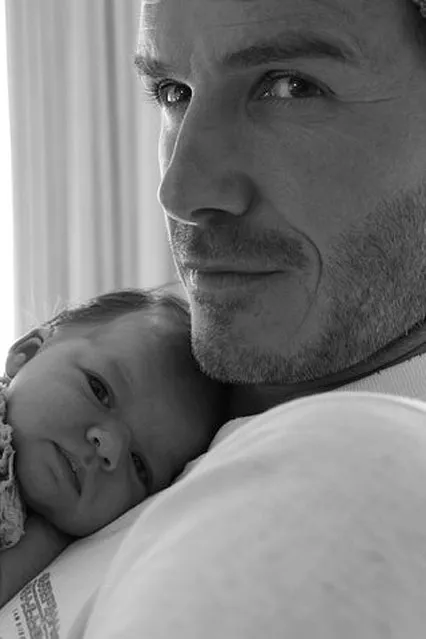 image source: vogue.co.uk
Three months after attending the royal wedding, David and Victoria's first daughter - and fourth child - Harper Beckham was born. Her birth also came at a time the Beckhams were celebrating their 12th wedding anniversary. Harper would be the Beckham's last child up to this point (never say never...).
13. 2013: David announces his retirement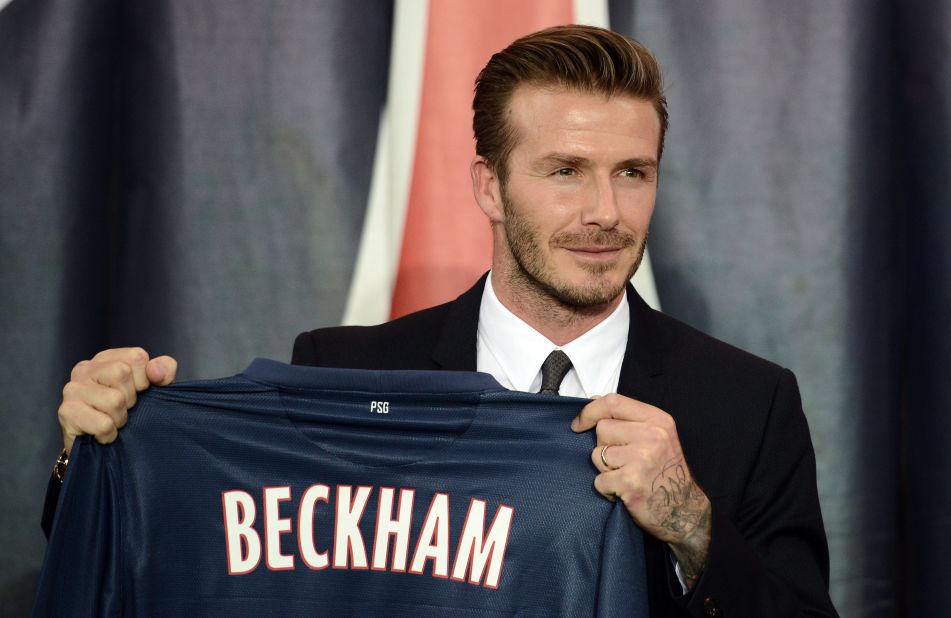 image source: cnn.com
Over ten years ago, in May 2013, David Beckham officially announced his retirement from football after a successful career of 21 years. Instead of deciding to still live in Los Angeles, the family then decided to relocate back to England, and made the move back to London.
14. 2017: The couple renew their vows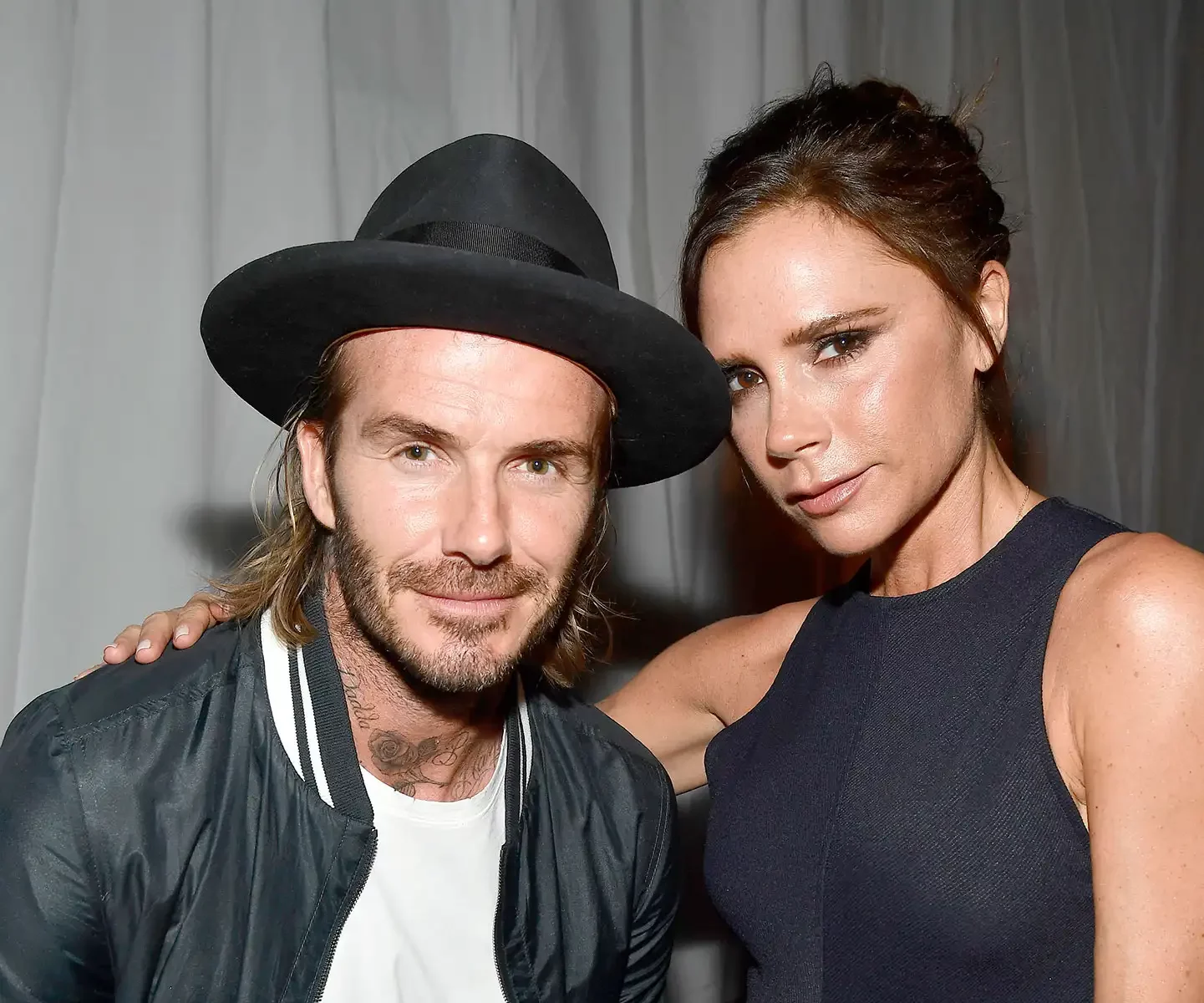 image source: usmagazine.com
In January 2017, around 18 years after their original wedding ceremony, David revealed to BBC Radio 4 that the couple had renewed their vows. In a much more intimate ceremony than their original wedding, complete with thrones and tiara, there were only 6 people present to witness the vow renewal.
15. 2018: Was divorce on the cards?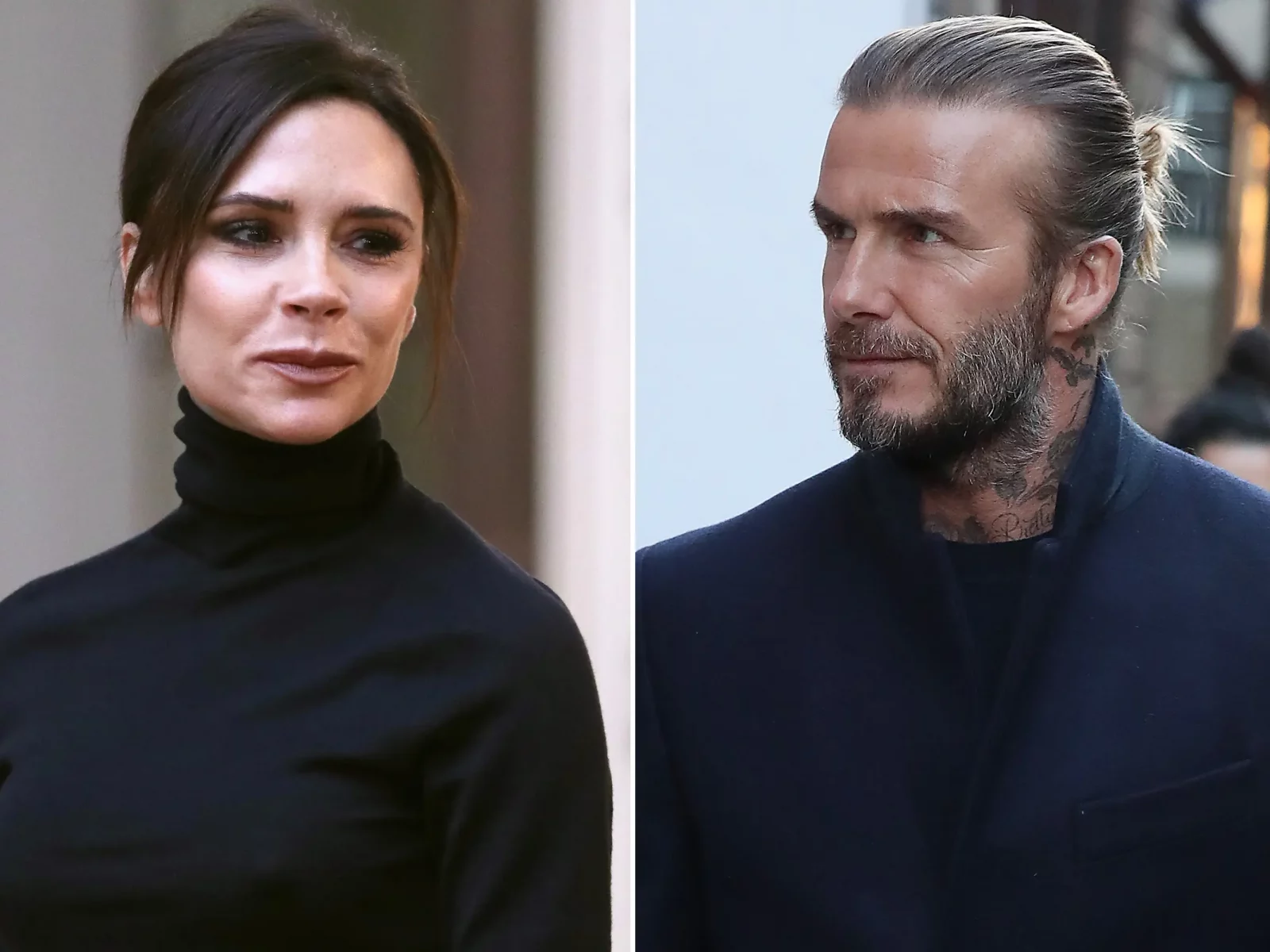 image source: pagesix.com
A year after they'd renewed their vows, the Beckhams were then faced with rumours that they were getting a divorce. It was never known what started the rumours, or what the reason for divorce would be, but Victoria's team were quick to silence the rumours as "fake news".
16. 2018: David and Victoria celebrate their 19th wedding anniversary
image source: dailyexpress.co.uk
Only a month after they'd shut down rumours of a divorce, the Beckhams officially celebrated their 19th wedding anniversary. They shared the celebration to their social media pages, making posts to each other with romantic captions expressing their love. Cute!
17. 2018: The Beckham family poses for British Vogue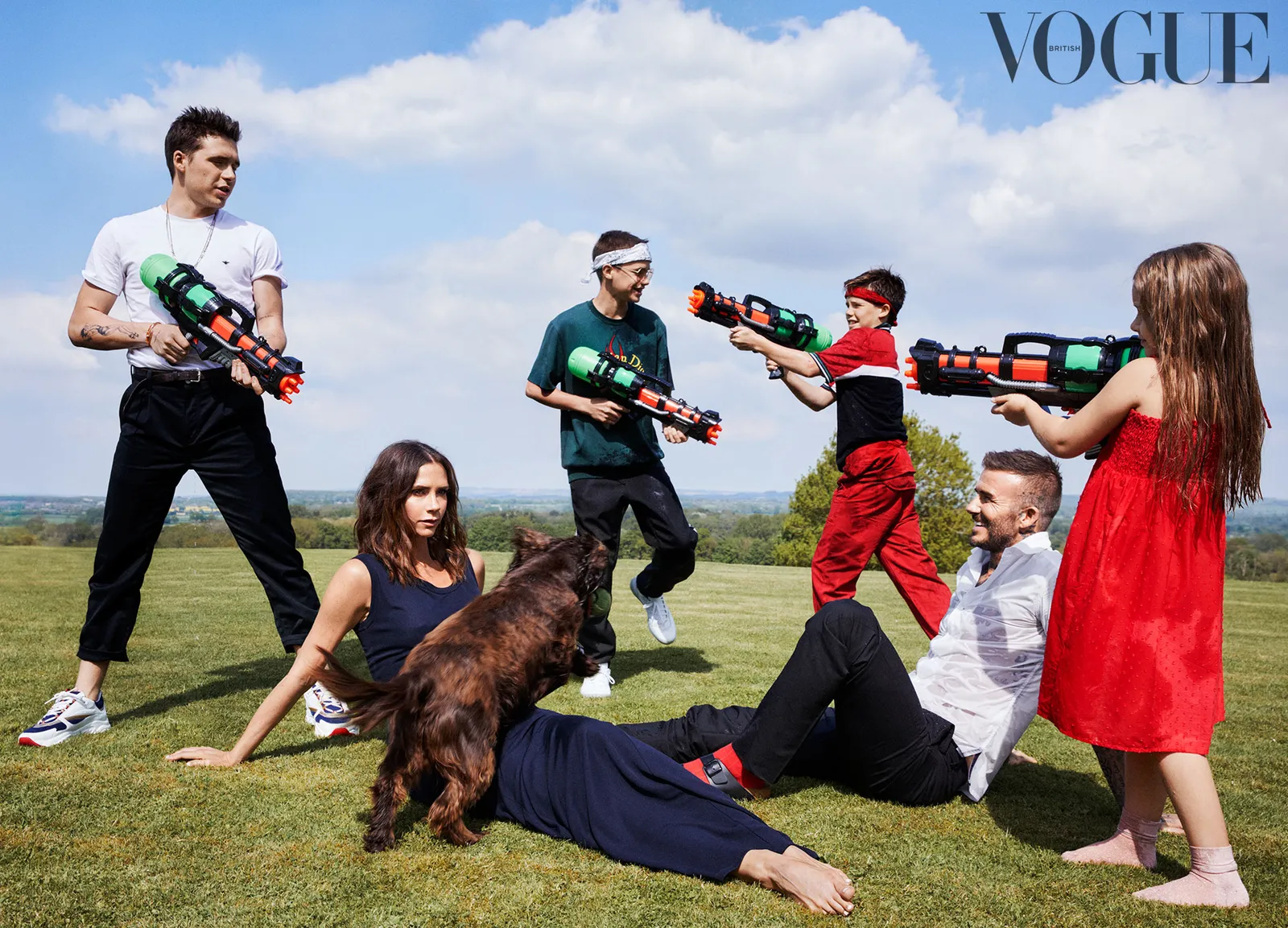 image source: vogue.co.uk
Two months after their 19th wedding anniversary celebration, David and Victoria, along with their four children, posed for the cover of British Vogue magazine, due for the October edition. Originally, Victoria was the one approached to be on the cover, but her family ended up joining her.
18. 2019: The couple reach their 20th wedding anniversary
image source: harpersbazaar.com
Never a couple to shy away from sharing their anniversary celebrations with their fans, the Beckhams once again took to their Instagram to share the happy news. For their 20th anniversary, the pair took a private tour of the Palace of Versailles in France, which Victoria documented for her social media posts.
19. 2020: It's reported the Beckhams have signed a deal with Netflix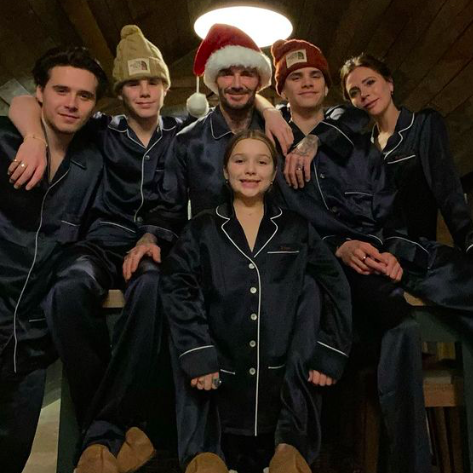 image source: elle.com
Back in 2020, it was only a rumour that the Beckhams had signed a deal with Netflix about a fly-on-the-wall documentary. It seemed that it was very much going to happen, though, yet there weren't many details at the time about what the documentary would show, or when it would be released.
20. 2023: The Netflix documentary is officially released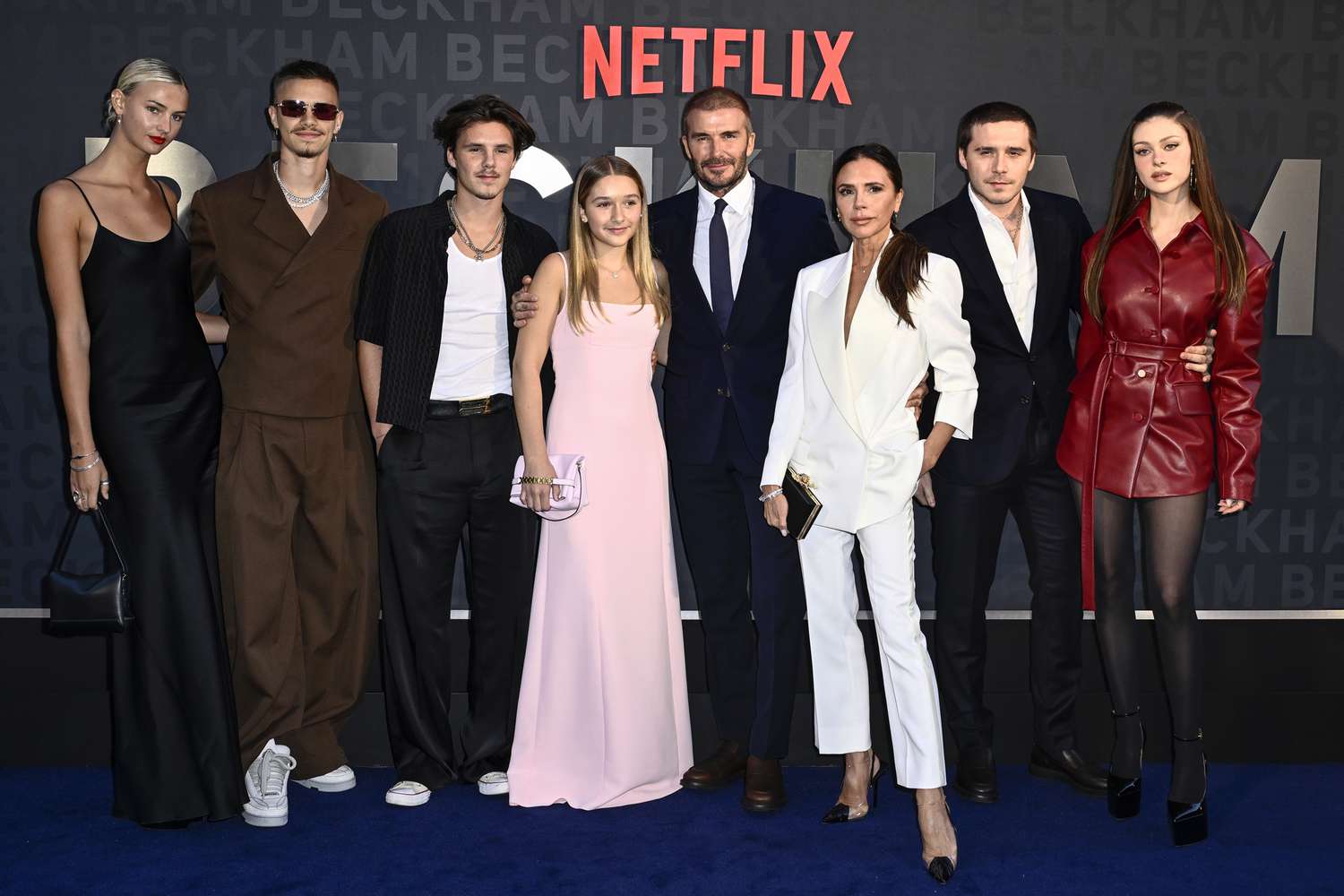 image source: people.com
This year, the documentary became available on Netflix to stream, offering an inside look at the life of the Beckhams and revealing a few shockers along the way. Victoria and David speak candidly about the affair rumours, as well as other revelations into their personal life, including David's ADHD and Victoria's unusual eating habits. And if you haven't watched it yet, what are you waiting for?