Director Reveals Biggest Divas In Hollywood
By Molly Atherton
6 months ago
1. Katy Perry
imagesource: reddit
The flower carnations can never be left in Katy Perry's changing rooms or else she loses the plot. Her over the top demands include having special food be sent to her, a directors chair with her name on it and a pink rug to be left in her changing room.
2. Mariah Carey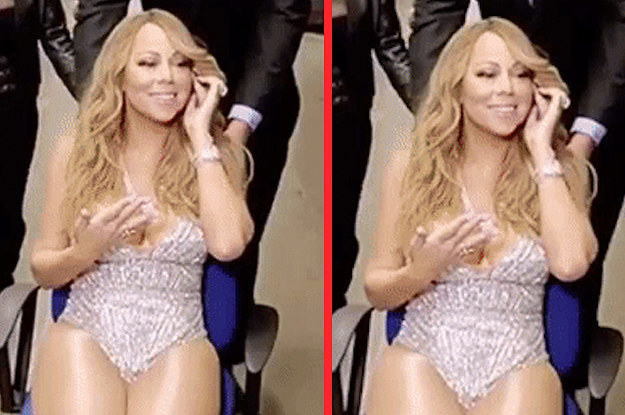 imagesource: buzzfeed
One of the top diva's in Hollywood is Mariah Carey, one of the most recognizable diva's to be exact. She's got a list of demands as long as your arm, one of which she demanded Cristal champagne, bendy straws and even gets her minions to throw her gum out for her. Oh, and she was wheeled out of Ceasers Palace in Vegas because her heels hurt.
3. Tom Cruise
imagesource: reddit
Aside from being a die-hard scientologist, Cruise is also known for being a little difficult regarding his requests. His diva like antics have landed him in some hot water after he demanded for hotel guests to be kicked out so that he could dine in peace.
4. Gwyneth Paltrow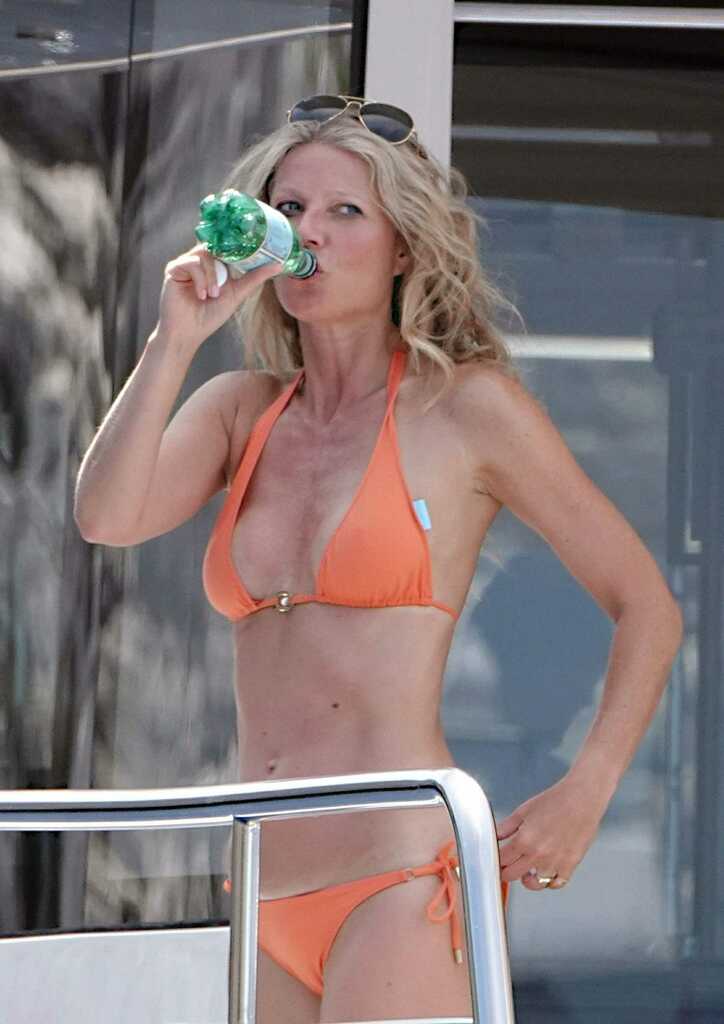 imagesource: twitter
Goop founder, Paltrow is definitely not America's sweetheart. In fact, her brand has rubbed quite a few people up the wrong way. She's known for being snobby and ignores her fans, especially the ones who took time out of their days to attend the Goop UK's wellness summit.
5. Ellen DeGeneres
imagesource: vox
It's been known for years now that the TV sensation, Ellen DeGeneres is a bit of a meany. Comedian, Kevin T Porter called her "the meanest woman alive". She's fired people over chipping nail polish and made people chew gum because she is sensitive to smells.
6. Nicki Minaj
imagesource: thatgrapejuice
Rapper Nicki Minaj comes across as quite fun and sweet in interviews, but gossip says she's a huge diva who demands pink and white roses all of the time. She also wants buckets of spicy fried chicken to be left in her room with sweet and baked goods for after.
7. Adam Levine
imagesource: thegrapejuice
One of the Maroon 5, Adam Levine, was criticised for getting upset over a fan who jumped on stage during his Hollywood Bowl performance. The real definition of a diva is somebody who is rude to their fans...Adam Levine was very rude! Oh, and a cheat, yikes!
8. Kanye West
imagesource: NME
This diva should probably go at the top of the list since he's so extra! Whenever he makes an appearance, he always has a long list of demands from needing a barber's chair, a bowl of Sunkist salted pistachio nuts with no red colouring and a plethora of alcohol.
9. Katherine Heigl
imagesource: reddit
Hollywood actress, Katherine Heigl has got a name for herself and her diva behaviour which all started when she rejected her Emmy consideration for her role in Grey's Anatomy because she didn't like the writing. She also annoyed Judd Apatow when they were filming comedy, Knocked Up with Seth Rogan.
10. Drake
imagesource: reddit
Men can be even bigger divas than women. You may have noticed that Drake loves his alcohol - with an Instagram name @champagnepapi, he often also raps about Hennessy in his songs. Backstage on tour, he requests Grey goose vodka, Courvoisier, Patron silver tequila, Jack Daniels and Heineken.
11. Avril Lavigne
imagesource: reddit
Noughties singer Avril Lavigne disappointed fans when she refused any physical contact with her fans during a meet and greet in LA. Bare in mind, fans put $400 plus to meet her and she wouldn't even shake their hands. Barely any eye contact even. This is so unexpected from this punk-pop princess!
12. Nicole Kidman
imagesource: reddit
Whilst away filming, Nicole demands that her hotel rooms must be done up perfectly, her bed has to be made up a specific way and she'll show a diagram of how she wants it. Nicole's known for losing her temper quickly at crew members while filming too.
13. Justin Bieber
imagesource: reddit
Singer and performer, Justin Bieber was outed whilst on tour in India for being a diva! He demanded his own personal chef that will name dishes after his songs, a private jet and helicopter on standby and an unlimited bag of Haribo cola bottles. You would think growing up in the public eye would make you more humble... I guess not!
14. Lindsay Lohan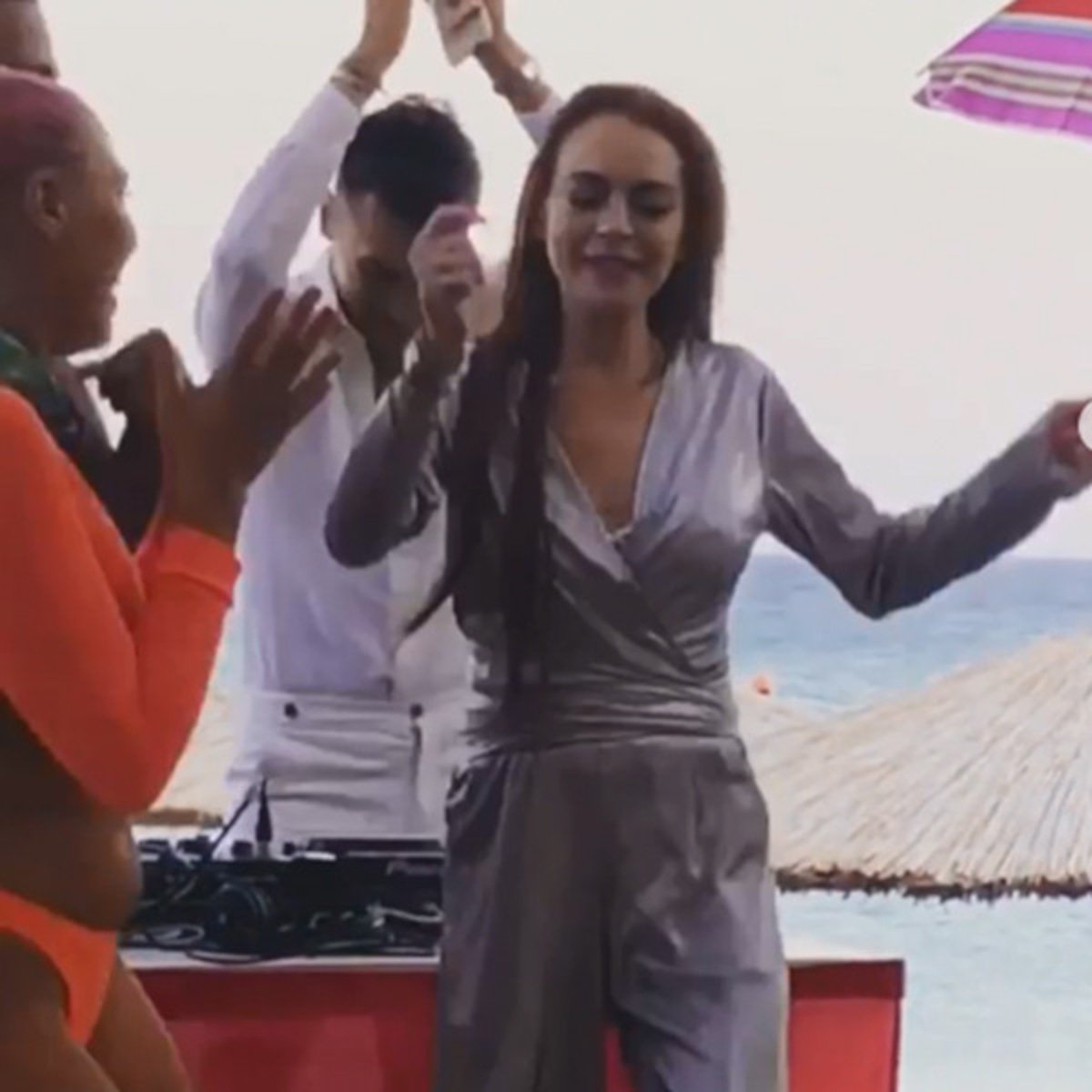 imagesource: E!online
Although Lindsay is set to make a comeback to Hollywood, she's finding it hard to ditch her diva reputation. She's known for regularly cancelling appointments and causing serious challengers for co-workers around her. She was actually known for making life quite hard for the people around her.
15. Terri Hatcher
imagesource: KTLA
All of you Desperate Housewives fans out there will know about the rift between Terri and her co-stars because of her often 'diva' behaviour. Nicollette Sheridan actually called her "the meanest woman in the world" - which is just not a good look at all!
16. Selma Hayek
imagesource: reddit
Selma once shut down production on an entire movie because she didn't get her own way. She insists that no one look directly at her when she's on set and will have a tantrum if people do. Her temper has also got her into trouble whilst on set, reportedly having huge meltdowns.
17. Lea Michele
imagesource: wikipedia
According to Kate Hudson, Lea has big diva attitude who acted impatiently on set and snapped her fingers at crew members. As well as that, Lea made unreasonable demands on set of Glee - she wanted her on MUA, food catered from specific LA restaurants and she even mocked fans behind their backs at meet and greets.
18. Kendall Jenner
imagesource: reddit
Kendall Jenner isn't exactly known for her model behaviour, she was reportedly booted out of Cara Delevingne's 2017 birthday party when she refused to share a hotel with other girls at the party. A source also said, she
"demanded her own dietary program and a six-person security team, and told everyone they had to sign non-disclosure agreements!"
19. Shannen Doherty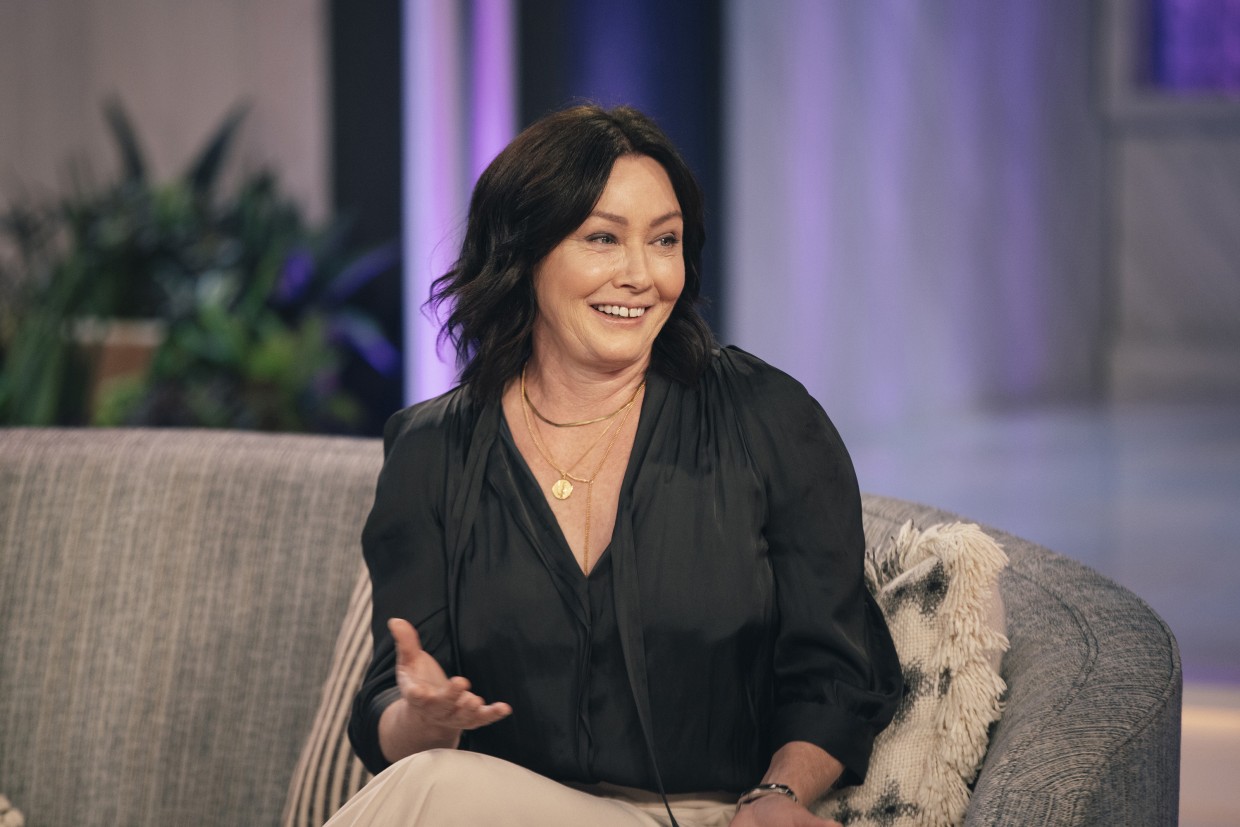 imagesource: NBCnews
Beverly Hills 90210 actress, Shannen Doherty, apparently has a bit of a bad side to her and one of her co-stars, Jason Priestley definitely had a few words to say about her,
"She really and truly did not give a [expletive]"
he wrote. Seems there is a lot of tension in this cast... awkward!
20. Christian Bale
imagesource: reddit
The word on the street is that you should definitely not cross this actor. When the director of photography on site of the Terminator Salvation set ruined his shot in one scene, Bale went crazy at him. So crazy that he was forced to apologize for his behaviour.
21. January Jones
imagesource: reddit
On set of Mad Men, January Jones decided to be a total ice queen and didn't want to socialize with any of her fellow cast members. She was so unapproachable that the actor who played her son steered clear of her as much as he could during shooting. Not great for an A-lister!
22. Will Smith
imagesource: thatgrapejuice
Who knew the fresh prince of Bel Air could be such an idiot?! After slapping Chris Rock across the face at the Oscars, it's come to light that Smith is a bit of an egotistical nightmare. Comedians and actors in the industry have all called Smith an "A-hole" backing these stories up.
23. James Franco
imagesource: reddit
Despite his generous and giving attitude towards charities, he's been accused of being a real jerk. Franco got caught up with a 17-year-old girl, who revealed she had slept with him. He's also got a name for himself for treating women and women in the industry badly, avoid at all costs!
24. Joaquin Phoenix
imagesource: reddit
Famed for his role as Johnny Cash, Phoenix has earned himself more than just an Academy Award. The actor has been known to have several public meltdowns and in 2008, he was seen acting like a real jerk to some hotel staff, which he says was a hoax. What do you believe?
25. Scott Disick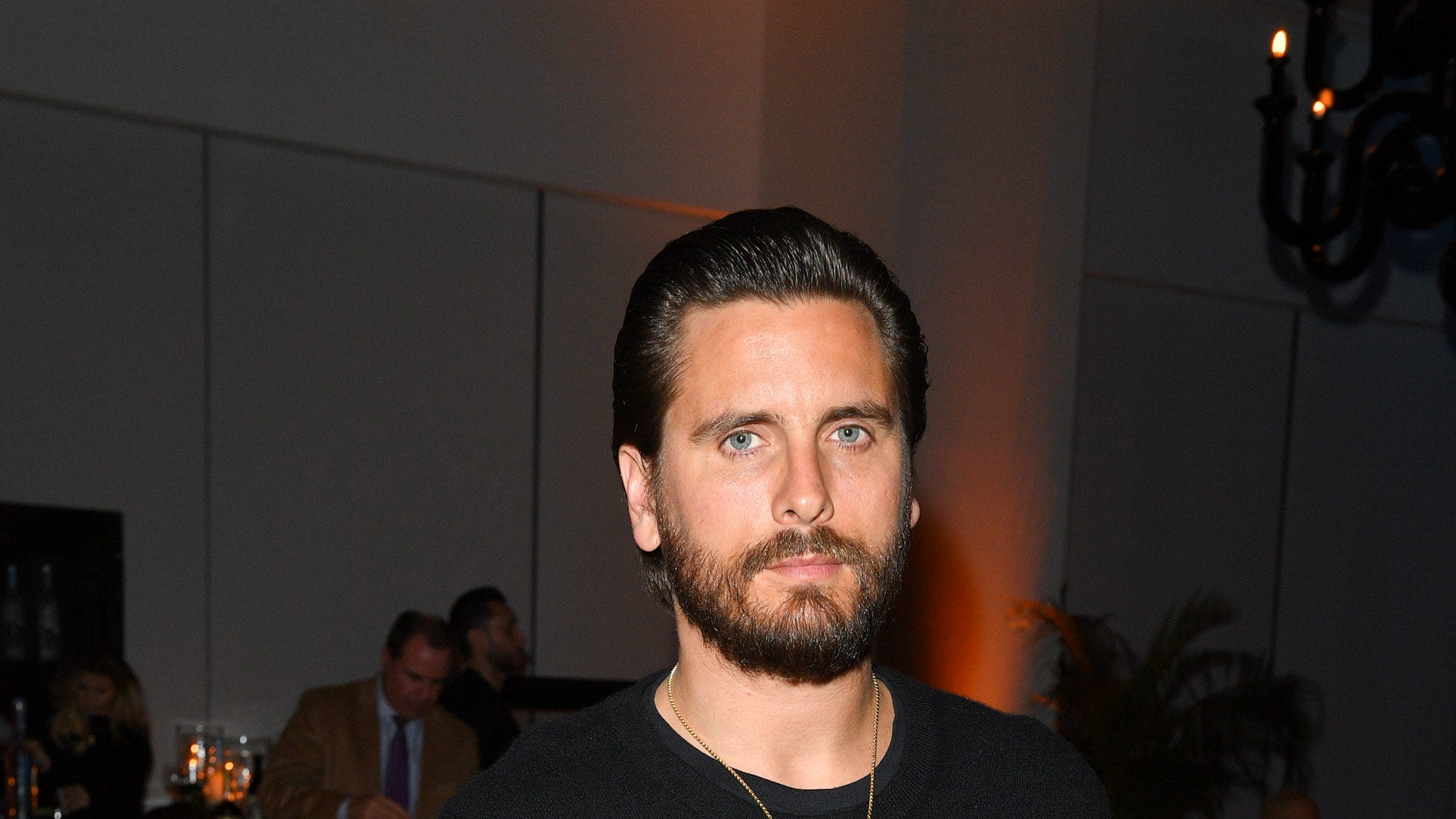 imagesource: cosmopolitan
Known for being famous for nothing really, Scott Disick has had his fair share of ups and downs. During a trip to London, the businessman managed to buy himself a lordship and made everybody who worked in the hotel he was staying at refer to him as "the lord".
26. Jennifer Aniston
imagesource:
Hollywood whispers that Jen An is a total diva - one who wouldn't eat with the rest of the crew on set or even ride with them in their production vans. She keeps herself to herself and demanded that she, Will Forte and Isla Fisher had their own cafeteria facility together on set.
27. Jay-Z

imagesource: variety
One half of Hollywood's greatest couples, Jay-Z is a bit of a prima donna in the showbiz world. Jay-Z's hotel demands are shocking but hilarious, his rooms needs to be at exactly 71 degrees Fahrenheit and has to have Mayan tuberose-scented candles on display. Vacuuming can't happen near his room either when he's in there.
28. Steven Tyler
imagesource: reddit
Tyler admitted to being a diva, Tyler claimed,
"I would take the local promoter's rep into the dressing room, and he'd say, 'Well, there's the 6-foot mirror you requested, Steven.' And I'd say, 'I can see the mirror all right, but where the f**k's the 3-foot razor blade?"
At least he can admit to being totally inappropriate...
29. Adam Lambert
imagesource: ohnotheydidnt
After shooting to fame from American Idol, Lambert has got himself into a bit of trouble. From requesting high-priced tequila and local honey to asking people to not walk near him so he could have his own space, Lambert admitted,
"a diva is just somebody that's demanding. A little crazy. Not in touch with reality. I'm not like that I don't like to be treated special".
30. Simon Cowell
imagesource: TODAY
It comes as no surprise that British born Simon Cowell is a bit of a diva behind the scenes. From demanding hot baths to long naps, the judge has been accused of being a complete diva and difficult to work with. He's even asked for cameras to be moved so the hot light doesn't shine on him.
31. Salma Hayek
image source: allure.com
Apparently this actress specifically requests people not to look her in the eye on set... and then will throw a tantrum if someone ignores that rule. To take it one step further, she then demands the person in question be fired - or she won't continue the job until they are.
32. Ariana Grande
image source: vulture.com
Ariana usually has a great public image, and many loyal fans - but this started to come apart when she was apparently recorded saying that she hates Americans! This comment came after she spied donuts in a donut shop... not really sure why that's exclusive to Americans, or seen as an issue, but whatever.
33. Teri Hatcher
image source: heavy.com
The actress and Desperate Housewives star always seems like she's a great laugh, but actually, as it turns out, she's been called a bit of a diva on set... leading many people not to want to work with her. One of her Desperate Housewives co-stars called her the "meanest" woman in the world - giving Ellen a run for her money!
34. Madonna
image source: thebookseller.com
In Madonna's defence, she's had an amazing career and a unique life - there's only one Madonna and she knows how popular she is, so you might say a 'complex' is a natural thing. But she's definitely been called a diva over the years, and that doesn't seem to be changing anytime soon.
35. Naomi Campbell
image source: theguardian.com
Naomi is one of the most famous and successful supermodels in the world, so you might expect a little bit of a 'diva' attitude. Well, apparently that is indeed the case. She's well aware of her fame, fortune and influence and she holds onto that, no matter how many younger, new models walk onto the scene.
36. Beyonce
image source: billboard.com
She is the Queen B, after all, so a queen is expected to have some sort of complex. You could say she was born to be a diva, and that's certainly the impression she gives from her stage presence, massive music productions and iconic outfit choices - all of that has to take a little bit of diva planning!
37. Christina Aguilera
image source: allure.com
Another famous singer considered to be a diva is Christina Aguilera, and there's no doubt her recognisable voice has been knocking it out of the park from a young age. She's not only famous for singing, but for being a diva, too, it would seem - but it's more acceptable when you're actually talented.
38. Kim Kardashian
image source: people.com
If there's anyone you might be expect to be a diva, it's got to be at least one of the Kardashians. And Kim fits the bill - because it seems like no matter what else is going on, she's always in the spotlight for something. With a rich and influential family to boot - diva material.
39. Anna Wintour

image source: biography.com
Anna Wintour is a powerhouse of a business woman, and that kind of reputation has to come with a little diva-ness - and especially in the fashion world. You might call her a diva, but she isn't backing down any time soon, because she definitely has talent - and definitely knows what she's talking about.
40. Jennifer Lopez
image source: elle.com
J-Lo's reputation seems to be going more downhill over the years in regard to her diva-ness - it seems more and more stories are coming out about her demanding ways. And there's just a weird vibe about some photos of her and Ben Affleck sometimes... but anyway. Though she used to be Jenny from the block, she certainly isn't anymore!
41. Oprah Winfrey
image source: cnbc.com
Oprah Winfrey has long been considered the woman who rules the world - she came from nothing to pretty much everything, she's Hollywood royalty. She has a lot of money and a lot of influence, and most people stop to listen to what she has to say. Her assertive attitude can have some labelling her a 'diva' - but she knows what she wants!
42. Barbra Streisand
image source: imdb.com
When famous actress Barbra Streisand is traveling the world to perform on stage or screen, she apparently has a very specific set of demands - and she likes to get her way. That being said, you can't fault her for getting what she wants because she's a famous talent, that's for sure.
43. Cher
image source: wikipedia.org
When you look at Cher, she just looks like a diva - her makeup, her face, her amazing costumes. She's earned her reputation with an amazing career of acting and singing. There's certainly nobody else like Cher, and she uses this power to get what she wants!
44. Lady Gaga
image source: britishvogue.com
Lady Gaga always seems like a more down to earth celebrity, so she might not be the first you expect to be labelled a 'diva'. But she's become more and more famous, now with movie roles, so it's no surprise that 'diva' attitude might have slipped in every now and then...
45. Tyra Banks
image source: vox.com
Just like Naomi Campbell, Tyra Banks is another famous supermodel who knows what she wants - and how to get it. She's definitely made her mark in the industry, and she's definitely not one to keep her thoughts to herself. Her assertive, diva attitude is why fans love her, though!
46. Angelina Jolie
image source: imdb.com
Angelina Jolie is one of the biggest actresses in Hollywood, and she's also one who has used her money and influence to support good causes - as well as a successful acting career. That doesn't mean fame hasn't gone to her head, though, as she certainly has influence - and knows how to use it.
47. Caitlyn Jenner
image source: bbc.com
Caitlyn Jenner is also part of one of the most famous and influential families in the world - and surrounded by all her diva daughters, there's no surprise that might rub off on her a little. Not only that, but her now owning her womanhood certainly means some diva qualities might come into play!
48. Rihanna
image source: vogue.com
Rihanna is definitely someone you'd think of when you think of 'attitude' - in the best possible way, of course. As well as dominating the music scene, she's also moved into movies in recent years. She has been known to show a bit of an 'ego' - but she's earned it, and fans love her!
49. Wendy Williams

image source: wikipedia.org
Wendy Williams is a famous talk show queen, and a lot of her popularity comes from her dramatic, diva personality - so we're not complaining. She's known for saying exactly what she thinks on her show, and not really caring much for how it might affect others!
50. Paris Hilton
image source: vulture.com
Paris Hilton is probably
the
socialite, and most people know exactly who she is. Paris Hilton's diva personality can't really be blamed on her, though - she was born a millionaire, and led a life of success handed to her on a plate, with looks to boot. Of course she's going to be a bit of a diva!