Celebrity Fights Caught On Camera
By Molly Atherton
7 months ago
1. Beyoncé and Jay-Z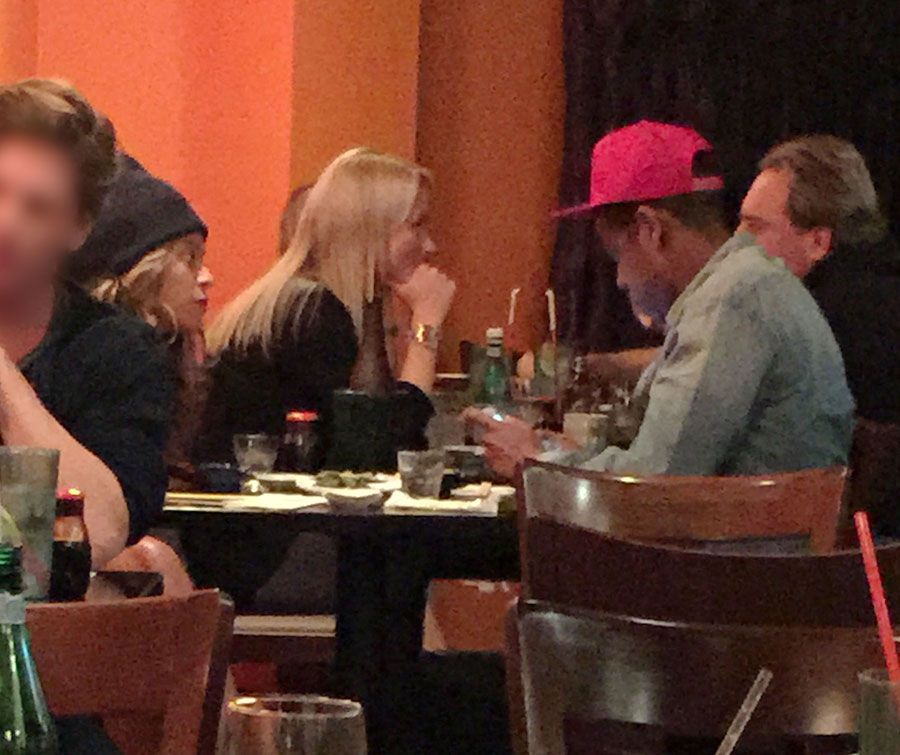 Image source/ Ok Magazine
Content originally sourced: femanin.com
Legendary Beyoncé and Jay-Z were caught going at it in a sushi park in LA. In 2015, the pair were snapped while Beyoncé was yelling at Jay-Z across the table. Speculation suggests that the argument was about Jay-Z's very active phone on the tale during their dinner date.
2. Shia LaBeouf and Karolyn Pho
Image Source/ Daily Mail
In August 2012, Shia LaBeouf was caught with his ex-girlfriend Karolyn Pho while in a tearful exchange, also in LA. While Pho denies the rumours, there was speculation that she was angry at the non-simulated sex scenes LaBeouf was required to do in Von Trier's Nymphomaniac.
3. Shia LaBeouf and Mia Goth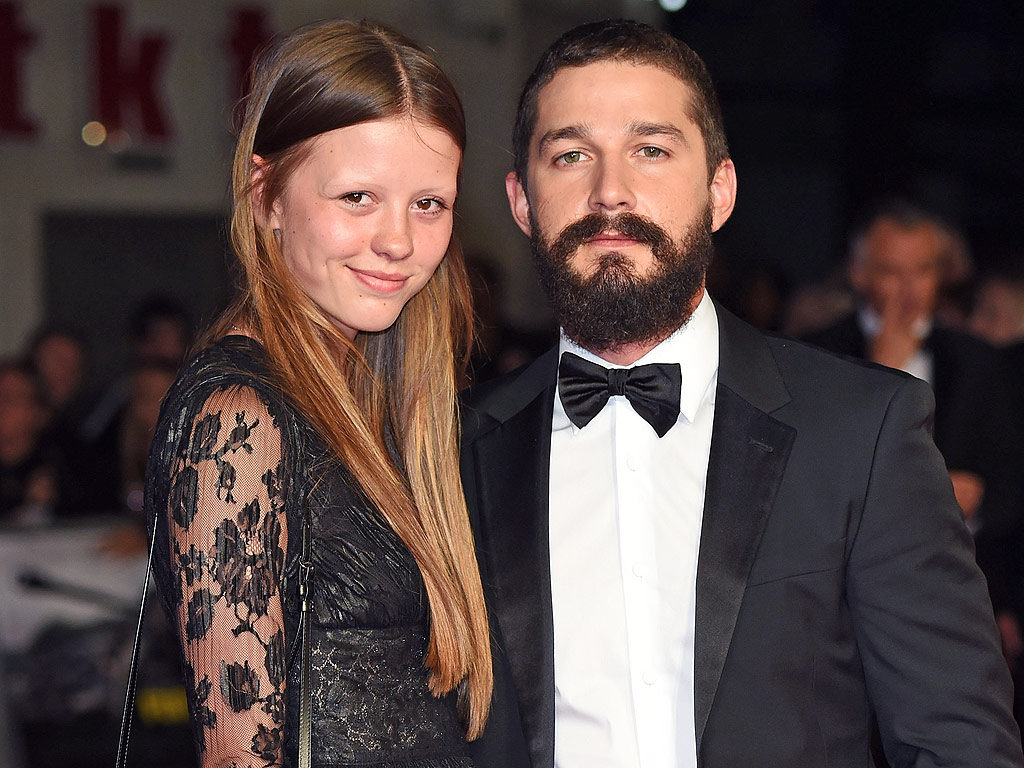 Image Source/ People
Speaking of Nymphomaniac, LeBeouf and his wife Mia Goth were caught having a huge altercation in Germany in 2015. The footage shows LaBeouf walk away, get into a car with people and say "I don't want to touch a woman, I don't want to hit a woman, but I'm being pushed."
4. Kirsten Dunst and Garrett Hedlund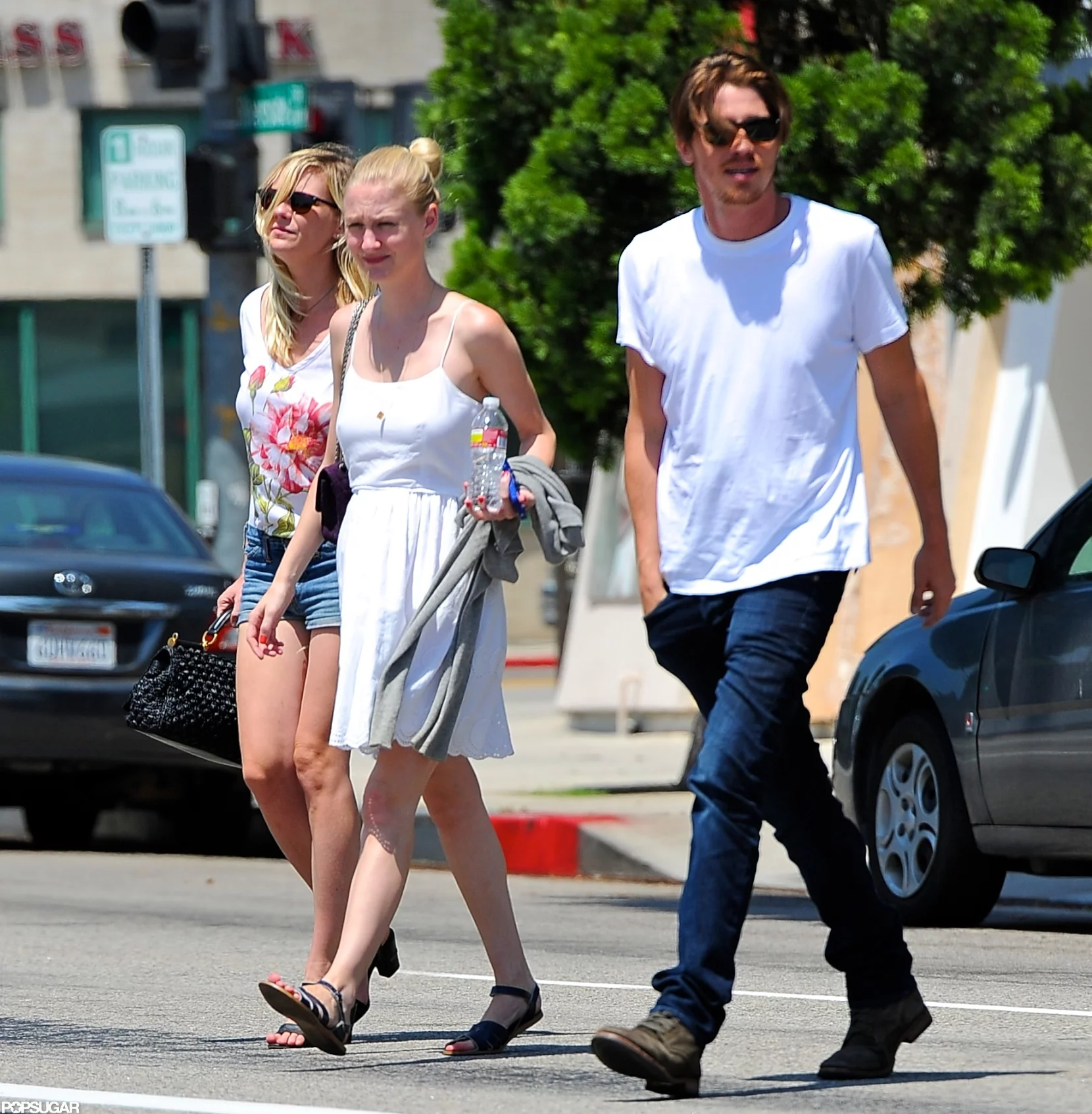 Image Source/ PopSugar
In 2012, Kirsten Dunst was engage in a relationship with Garrett Hedlund, her co-star for On The Road. They were papped having an argument on their way to a movie theatre, but despite rumours, the pair stayed together for four more years until their split in 2016.
5. Nigella Lawson and Charles Saatchi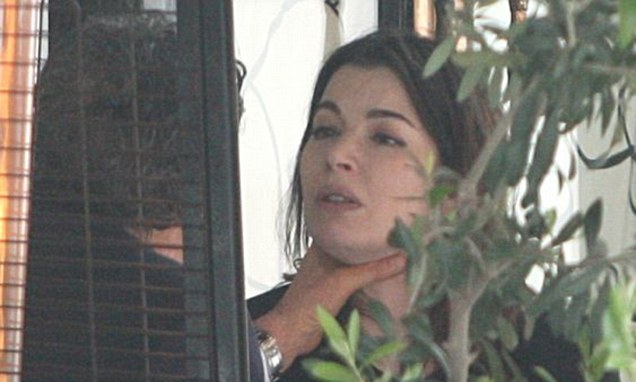 Image Source/ Daily Mail
In June 2013, photos emerged over the internet that seemed to show Charles Saatchi choke Nigella Lawson, who were then married. After the altercation at a restaurant, Lawson soon moved out of their home. Saatchi denies malicious intent behind his actions.
6. Kim Kardashian and Kris Humphries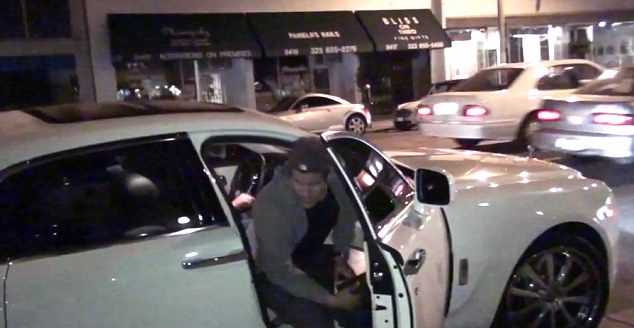 Image Source/ Daily Mail
Lasting a short 72 days, it's safe to say Kim K's marriage to Kris Humphries was short lived. Shortly before their split in October 2011, TMZ caught them both having a heated fight in the car before dinner. Kim K has since revealed that she had bad feelings about marrying him.
7. Evan Peters and Emma Roberts
Image Source/ The Mirror
In July 2013, co-stars Emma Roberts and Evan Peters were snapped in the aftermath of a physical fight. The Police were called to their hotel room where they found Peters with a bloody nose and bite mark. Footage caught Roberts hugging Peters as the news made headlines.
8. Sean Stewart and Adrienne Maloof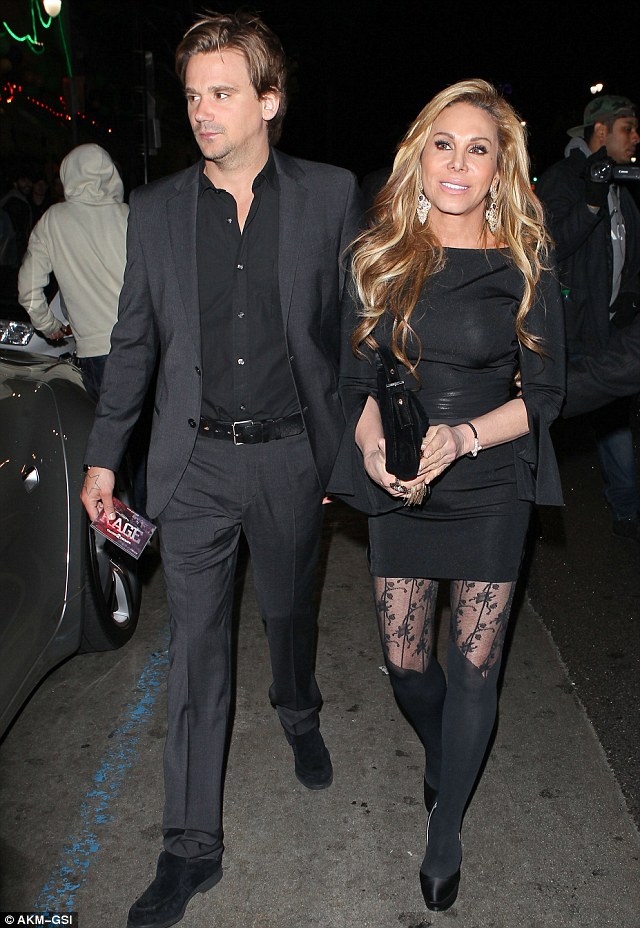 Image Source/ Daily Mail
Rod Stewart's son Sean Stewart and Adrienne Maloof from Real Housewives of Beverly Hills had more drama between them than their 20 year age gap. They were spotted by TMZ arguing at a charity event in 2013. Just hours later Maloof was caught with a younger man on her side.
9. Bradley Cooper and Irina Shayk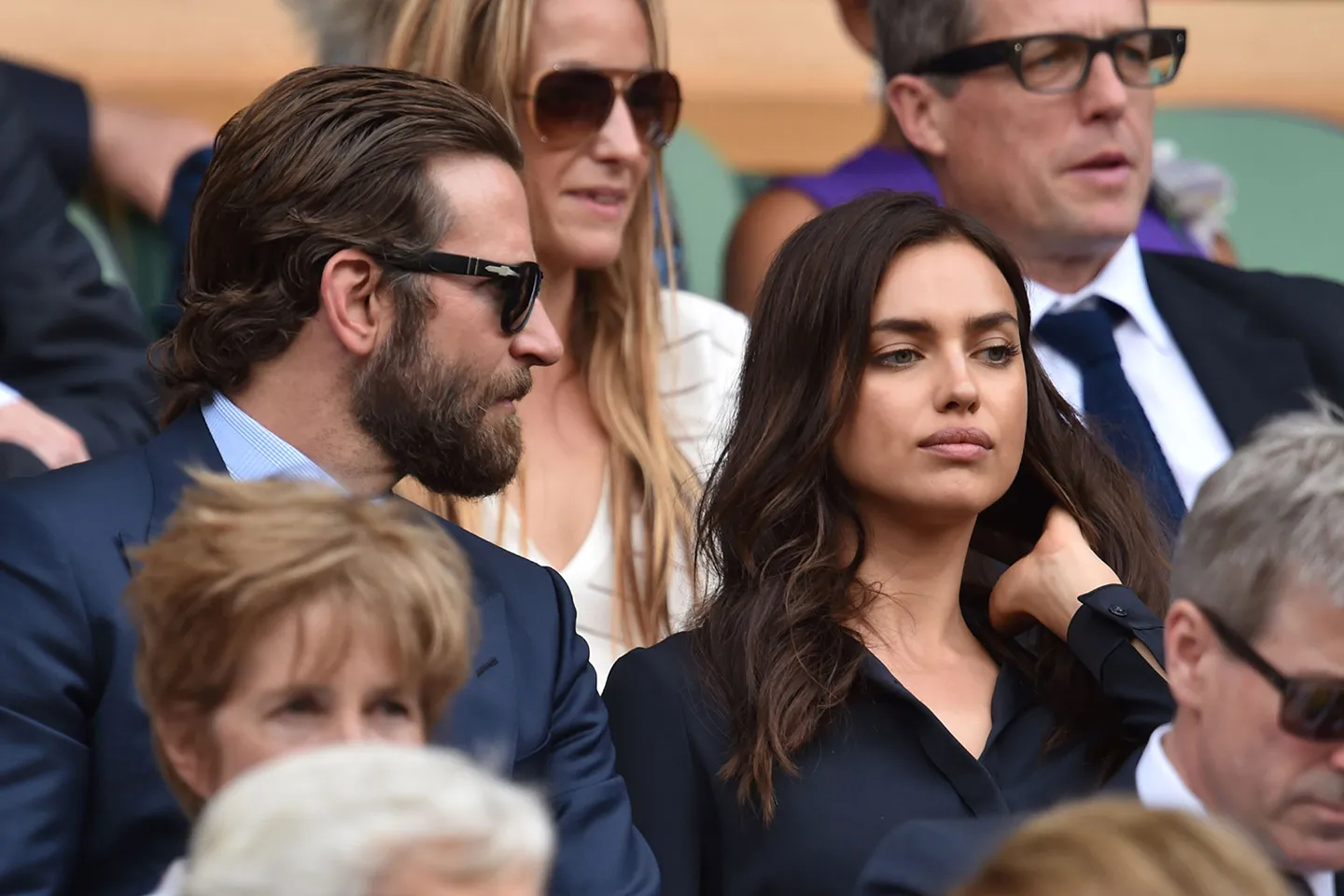 Image Source/ Vanity Fair
Tension was rife between Bradley Cooper and his girlfriend Irina Shayk at the 2016 Wimbledon Men's Final. Cooper was caught whispering into Shayk's ear before she turned to cry and then sat in silence beside him. Shayk claimed that the tears were her allergies.
10. Simon Cowell and Lauren Silverman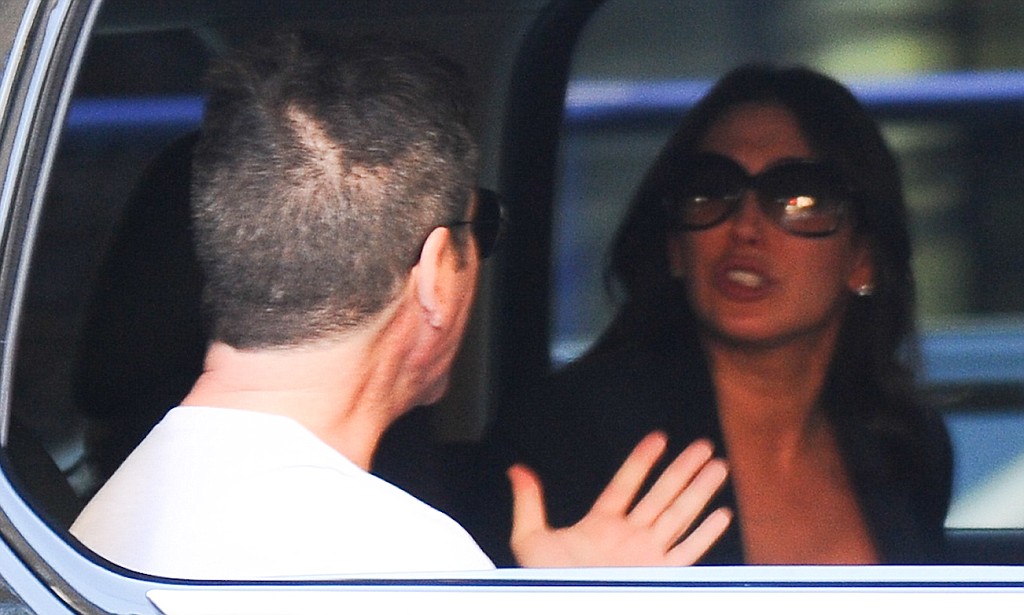 Image Source/ Daily Mail
Who doesn't want to scream at Simon Cowell in the back of an SUV? Cowell is known for being a difficult personality, so it's hardly surprising that his 2013 girlfriend Lauren Silverman gone into a screaming match with him. They were expecting their first child at the time.
11. Megan McKenna and Pete Wicks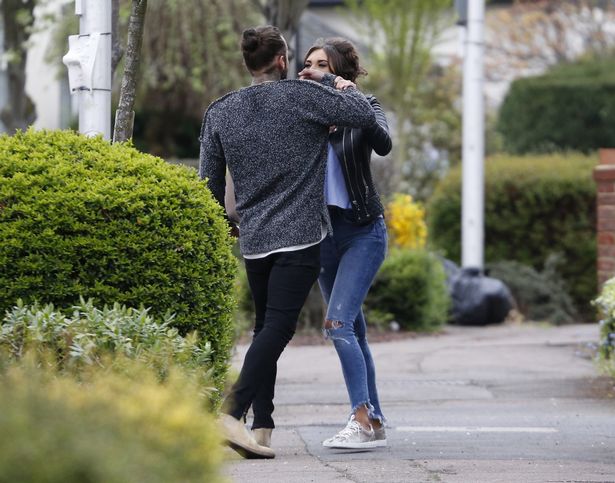 Image Source/ The Mirror
Megan McKenna's career may have started in the music industry but it hasn't meant that she's shied away from TV. Actually, the demise of her relationship with Pete Wicks was documented in 2017 on The Only Way Is Essex. Their argument was described as an explosive row.
12. Jennifer Garner and Ben Affleck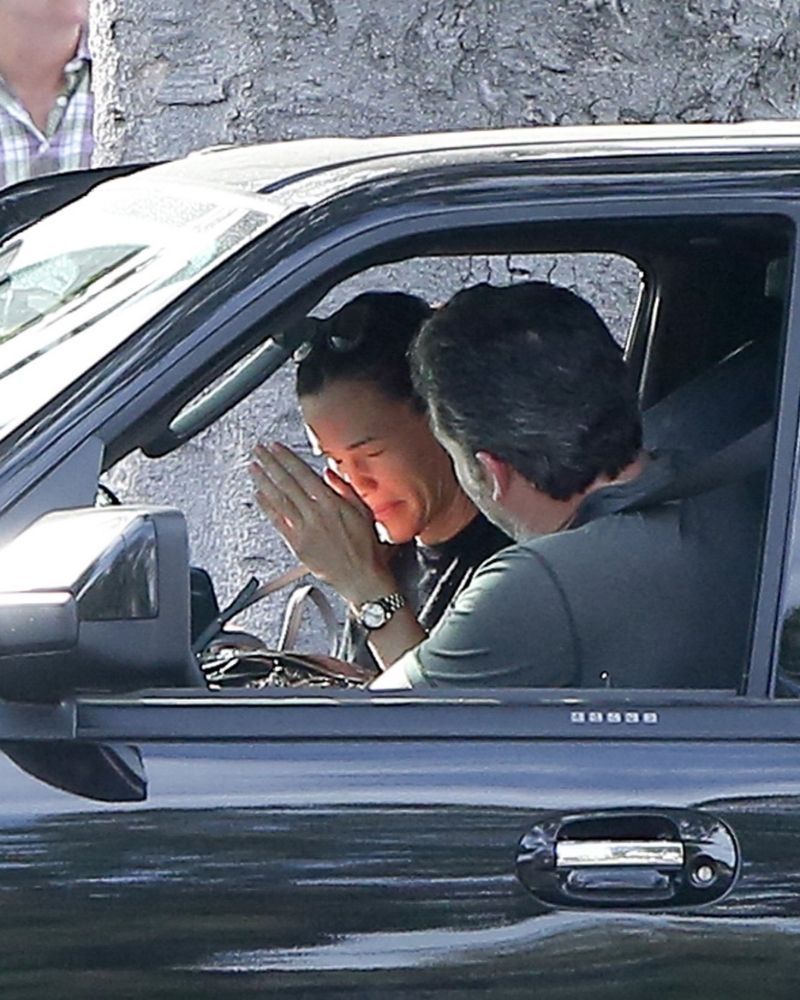 Image Source/ GSI/ABACA
It broke many hearts when Jennifer Garner and Ben Affleck announced their split. It's been rumoured that this was due to Affleck's unfaithful actions in their marriage with their former nanny. Onlookers stated that an argument got out of hand with the couple in their SUV.
13. Courteney Cox and Johnny McDaid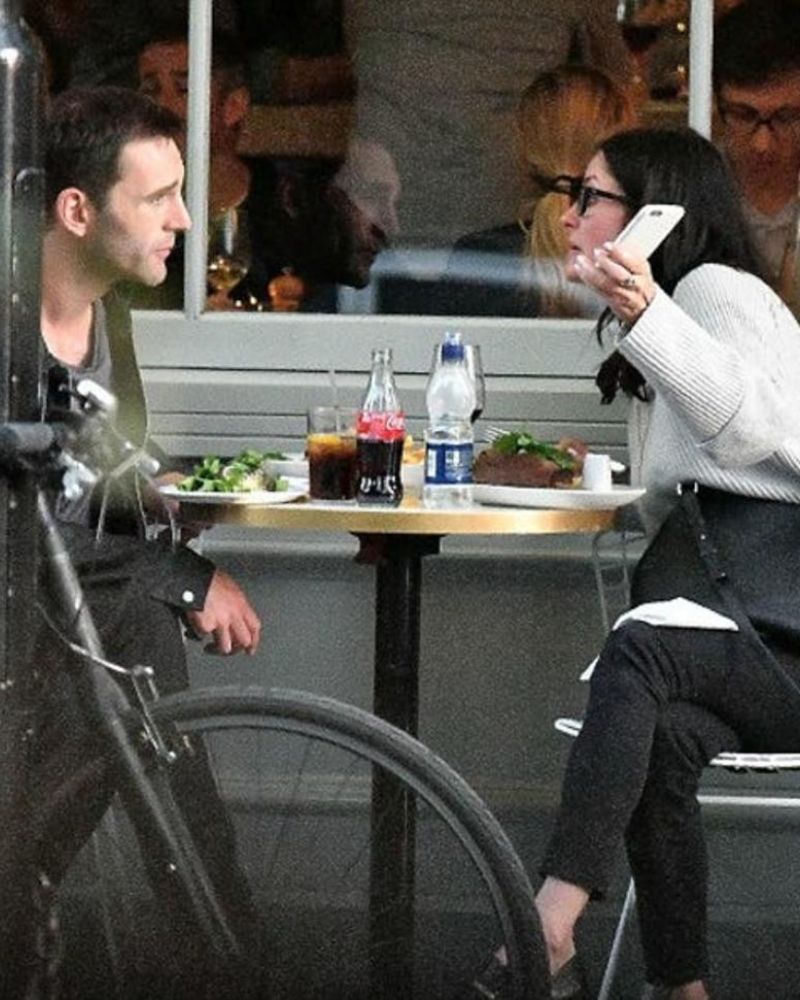 Image Source/ Brian Rowan
Actress Courteney Cox and musician Johnny McDaid lived separately for most of their seven year relationship. On one occasion, they were caught fighting at the table of a restaurant when discussing their plans for the wedding. It's unclear what details they were actually fighting about.
14. Jennifer Lawrence and Nicholas Hoult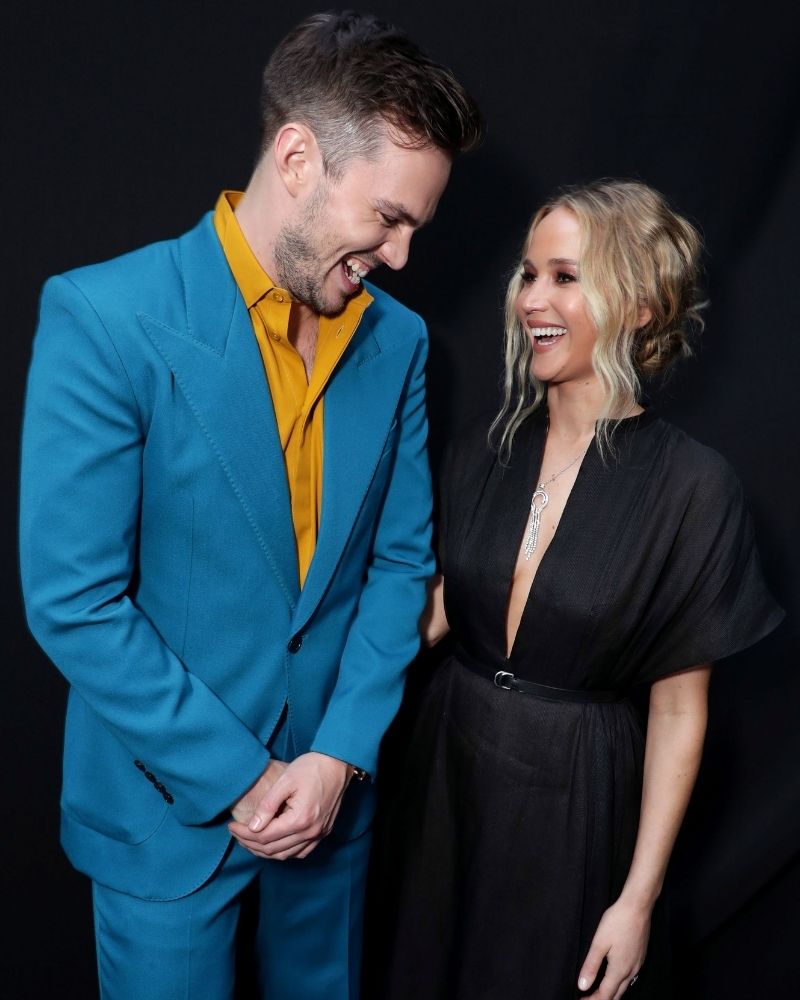 Image Source/ Shutterstock
Bubbly Jennifer Lawrence kept very quiet about her relationship with Nicholas Hoult. After meeting on the set of X-Men, the pair dated for five years. Supposedly things got heated while having dinner together, when Lawrence threw her hands up into the air and left, leaving Hoult to cover the bill.
15. Angelina Jolie and Brad Pitt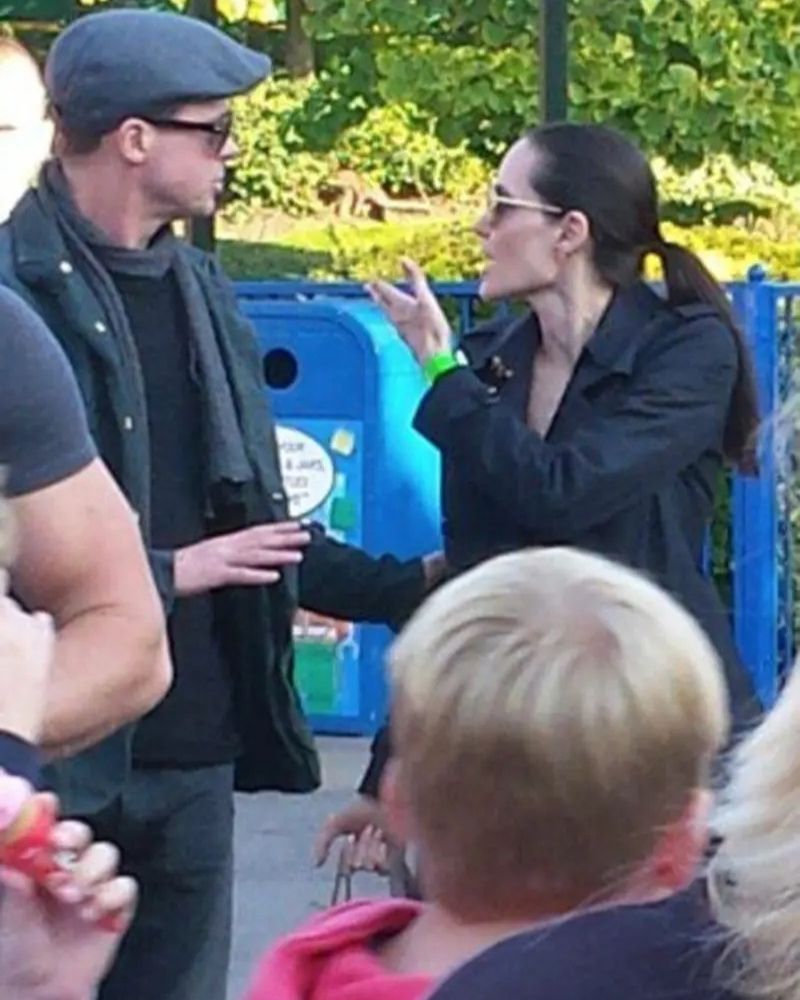 Image Source/ FameFlynet
Brangelina was iconic for so many years and for some many reasons. Eventually they filed for divorce but not after their spat in Windsor Legoland. Rumours state that Pitt was trying to comfort Jolie while she was pulling her arm away after just coming off a ride with her kids.
16. Channing Tatum and Jenna Dewan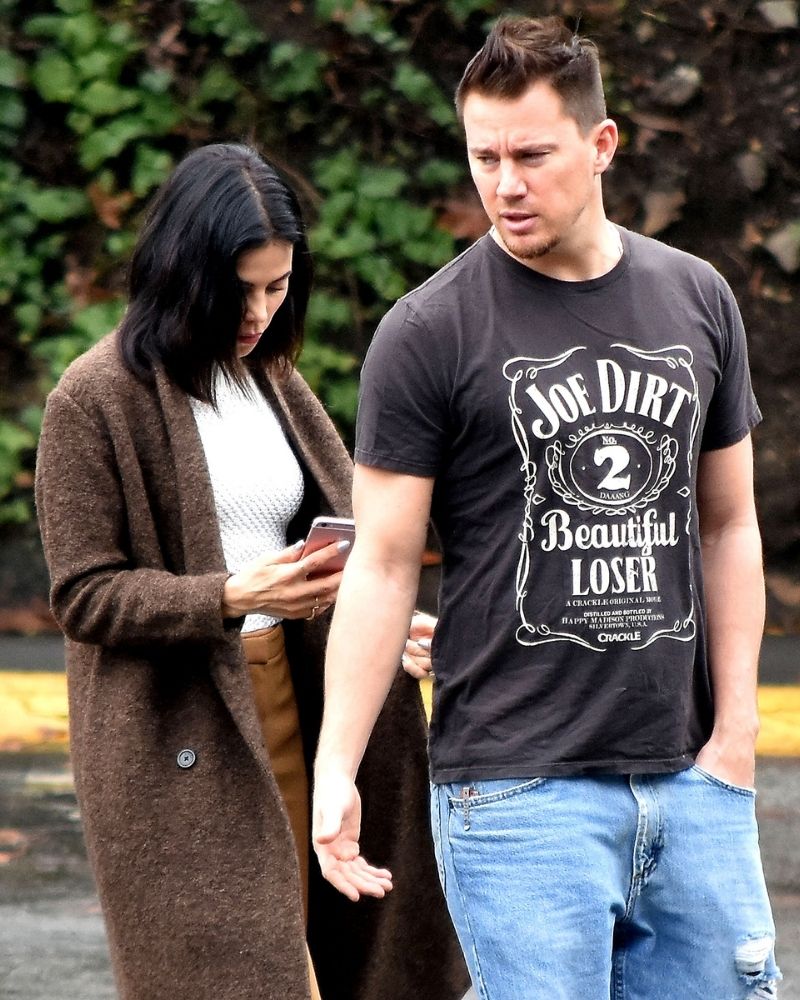 Image Source/ Just Jared
Channing Tatum and Jenna Dewan were no stranger to fights. Having met on the set of Step Up, they seemed like unbreakable couple, until they eventually filed for divorce. There are many snaps which make it look like Tatum and Dewan are in the midst of a heated spat.
17. Kristofer Hivju and Gry Molvaer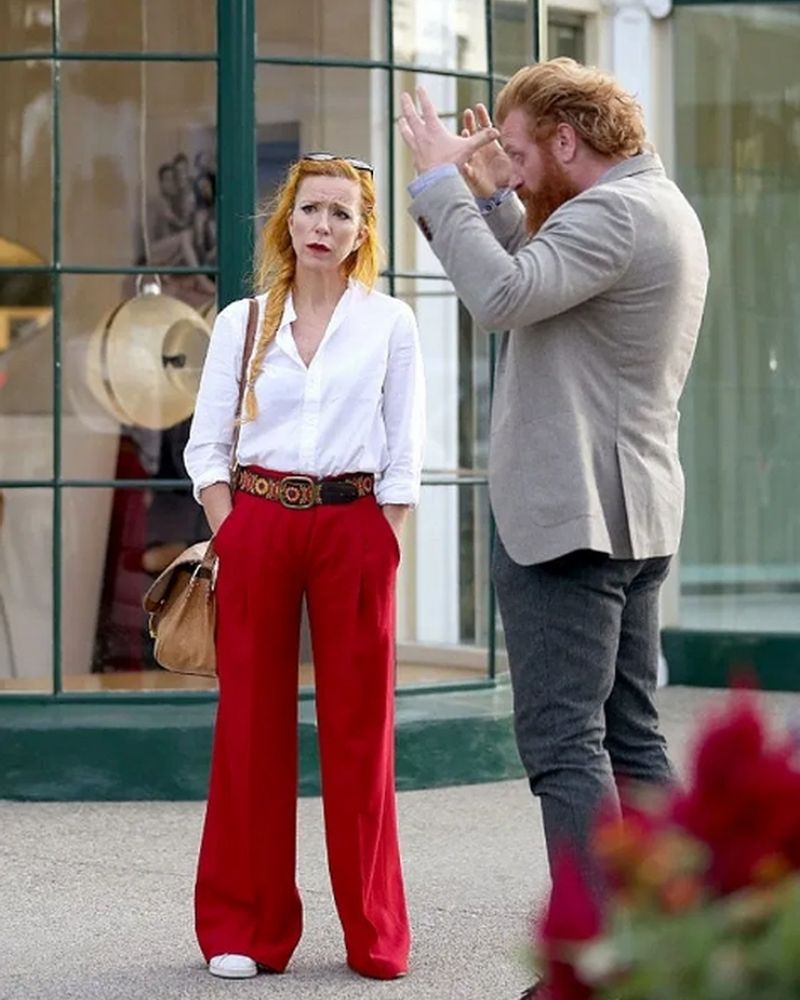 Image Source/ Mix Ping
Game of Thrones' Kristofer Hivju and photographer Gry Molvaer apparently argued for over an hour in the street. Although there are some rumours, nobody actually knows what the argument was about, however people claimed that Gry was looking for a dress at the time.
18. Keith Urban and Nicole Kidman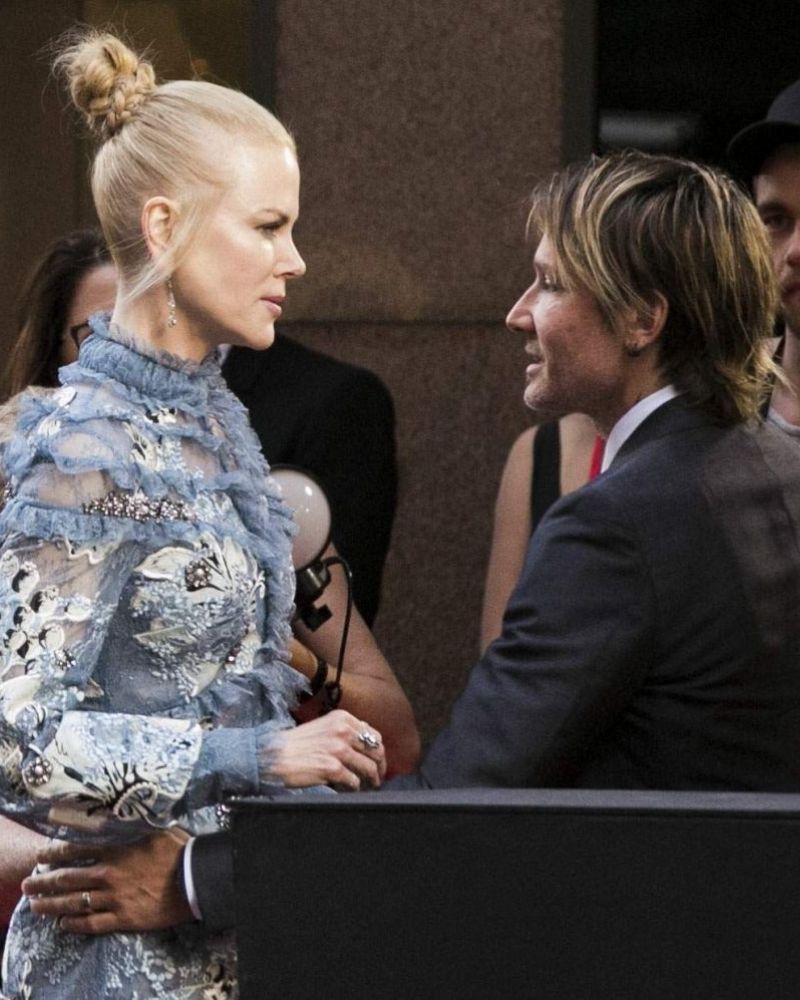 Image Source/ Splash News
Keith Urban and Nicole Kidman were no stranger to fights, and it's been known that Urban used their spats as inspiration in his music. While attending a movie premiere, sources heard that Urban was unhappy about misaligning schedules, while Kidman was tired of the sulking.
19. Ronnie Ortiz and Sammi Giancola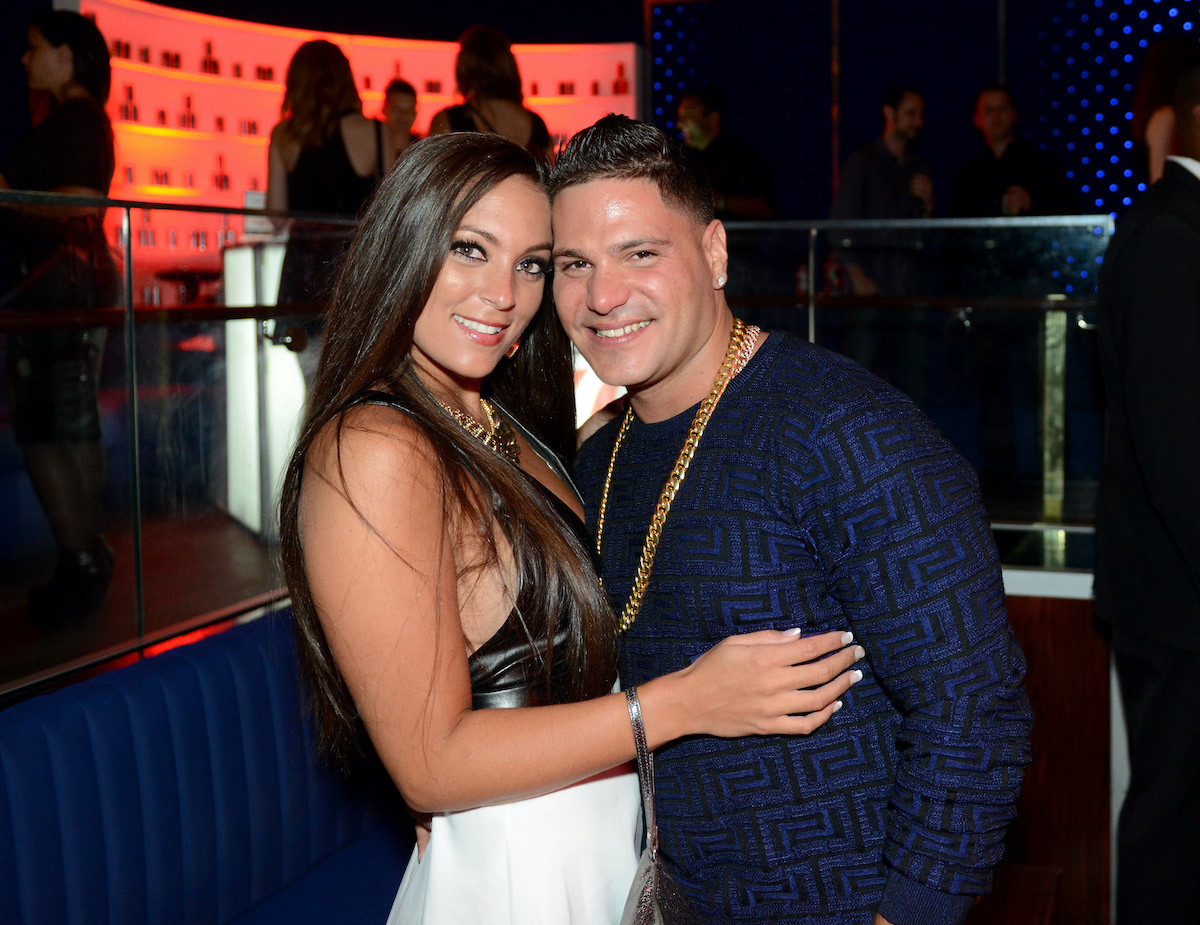 Image Source/ Showbiz Cheat Sheet
Jersey Shore fan favourites Ronnie Ortiz and Sammi Sweetheart Giancola often went toe-to-toe on their show. Ortiz had told himself not to fall in love during the time, but this had failed when he met Giancola. The relationship had its fair share of peaks and troughs.
20. Brooklyn Beckham and Chloë Grace Moretz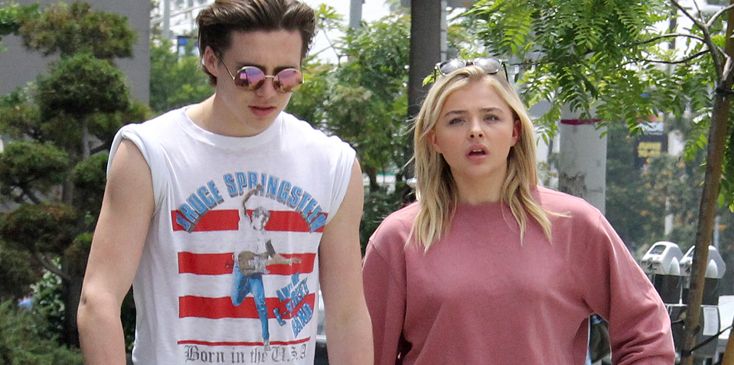 Image Source/ OK Magazine
A son of David Beckham means that the paps will be on you. ALL. THE. TIME. It's no surprise to hear that Brooklyn Beckham and Chloë Grace Moretz were both caught fighting. Apparently it was due to the attention they had wherever they went. We're not surprised.
21. Justin Bieber and Selena Gomez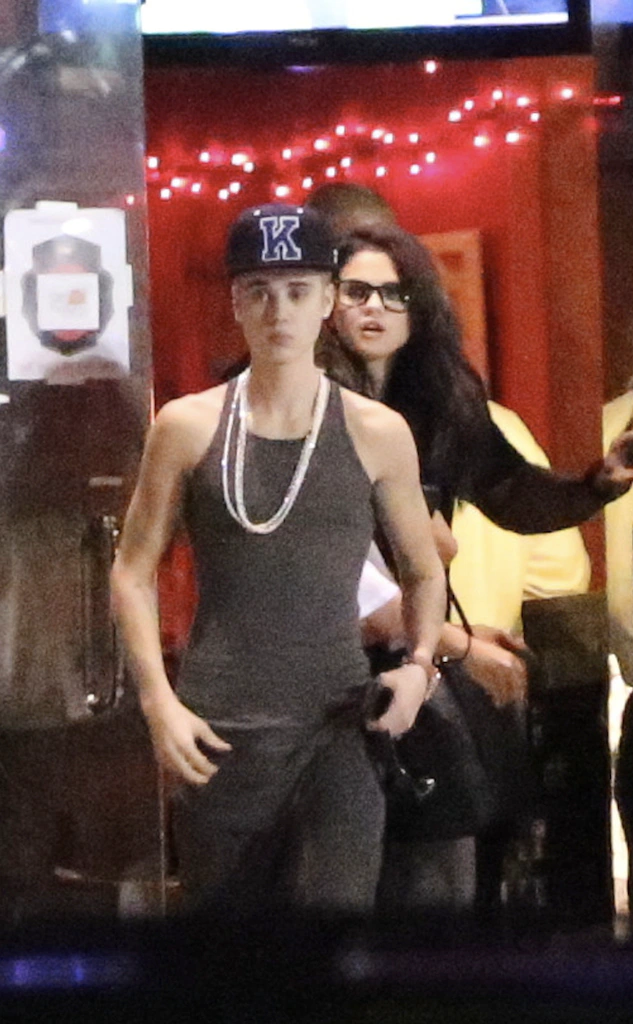 Image Source/ E! Online
Selena Gomez and Justin Bieber were the teenage heartthrobs. Although everyone wanted to be them, things weren't easy for the couple. While at an airport, the pair were caught arguing in a van together before Gomez stormed away and threw her purse on the floor.
22. Jesy Nelson and Jake Roche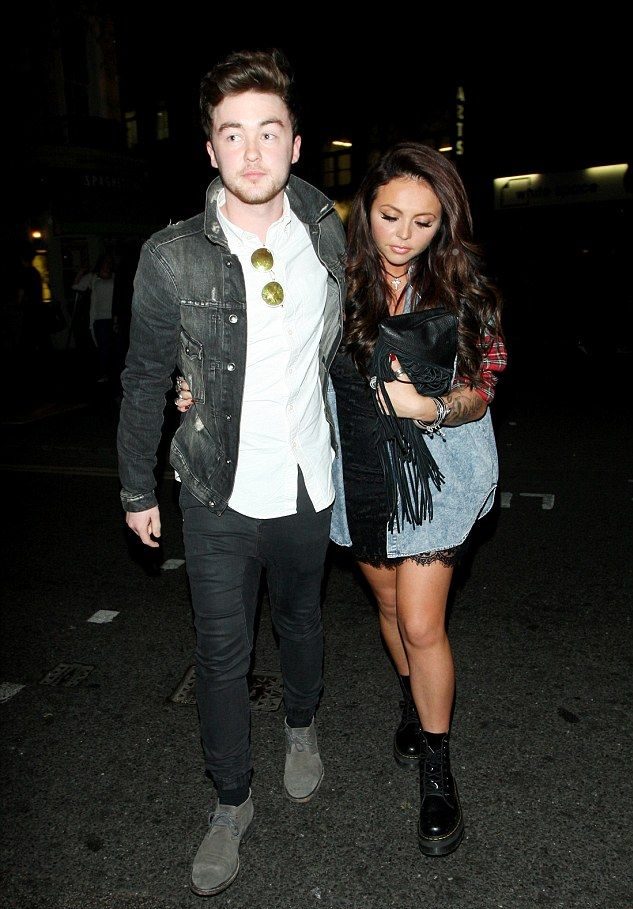 Image Source/ Pinterest
Infamous Jesy Nelson was caught having a spat at her own album release party with Jake Roche. Apparently, they ended up in a huge fight which was papped, before Jake left. Jesy was left with makeup running down her face. The couple split after this.
23. Andre Rison and Lisa Lopes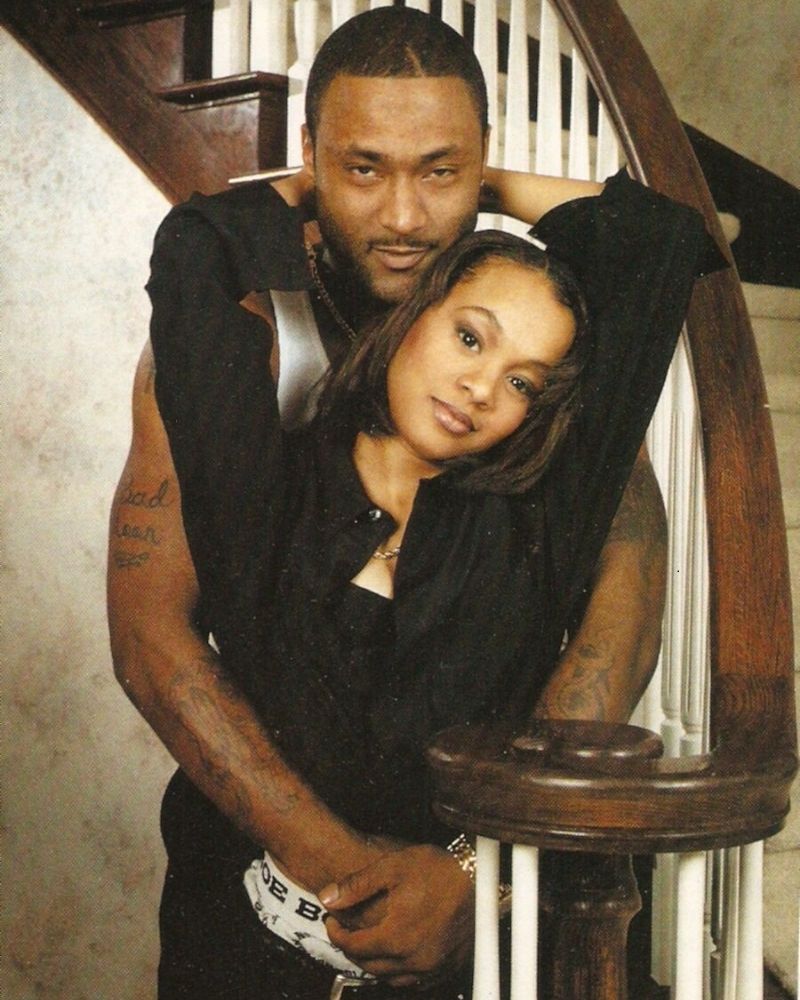 Image Source/ Pinterest
Andre Rison and Lisa Lopes were rumoured to be a toxic chaotic couple. Not only did Rison throw up his gun and fire bullets into the air, Lopes actually set her mansion on fire in retaliation to a pair of expensive sneakers that Rison had earlier bought!
24. Rihanna and Chris Brown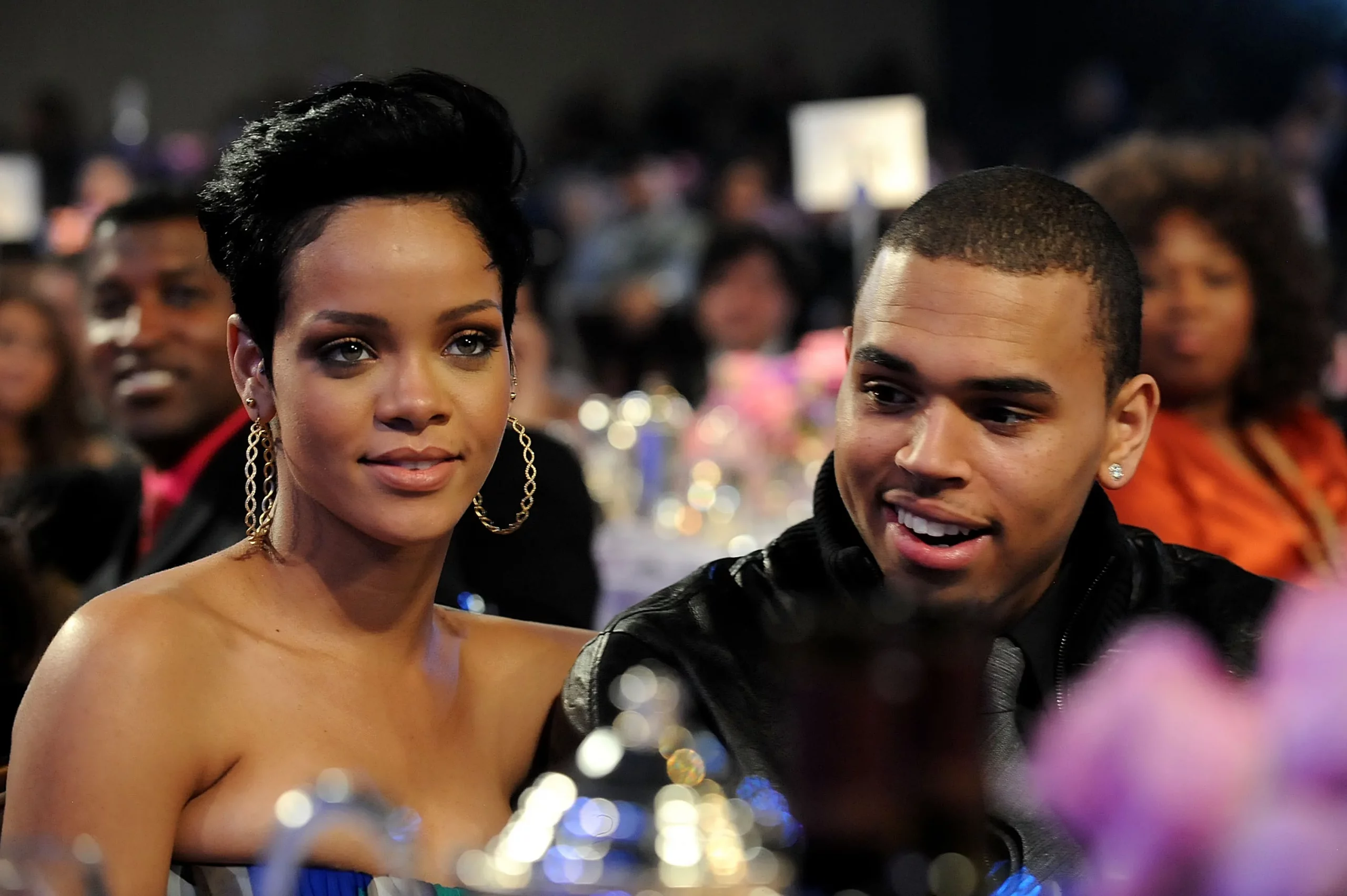 Image Source/ Vulture
Rihanna and Chris Brown's relationship was publicly a shambles, and understandably too. Brown was arrested and charged for assaulting Rihanna years ago. On one occasion, the pair had gotten into a fight over a girl texting Brown's phone. She knew that he was lying.
25. Rihanna and Hassan Jameel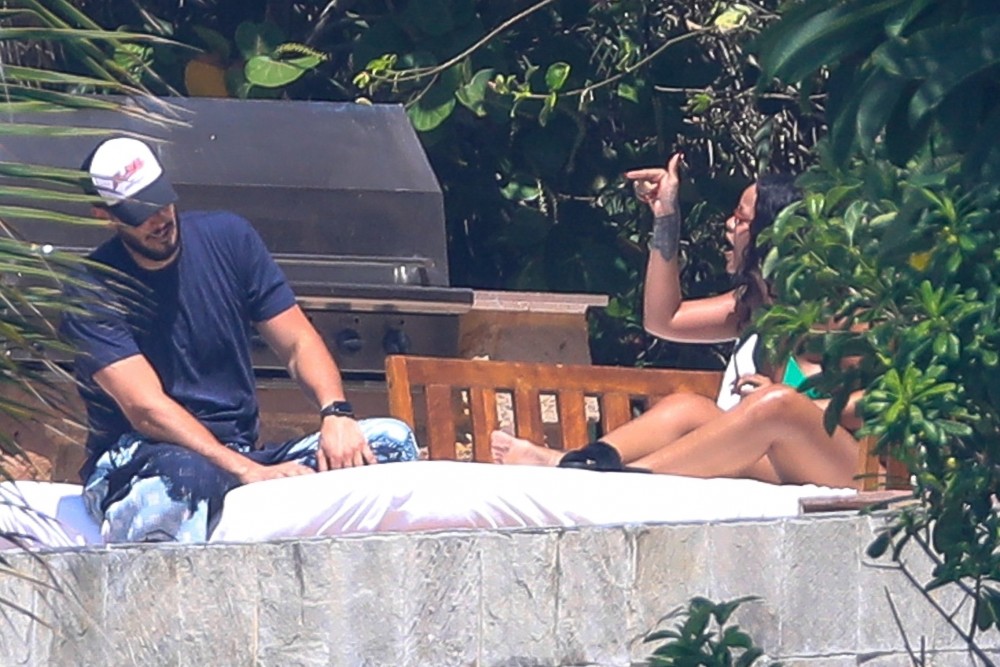 Image Source/ Backgrid, Inc
Hassan Jameel and Rihanna were caught fighting while on vacation in Mexico. Photos appeared of the couple in a fiery spat while sunbathing on their holiday. On Twitter, Rihanna joked about the argument, stating this is what happens when someone think they know more about the World Cup.
26. Lana Del Rey and Francesco Carrozzini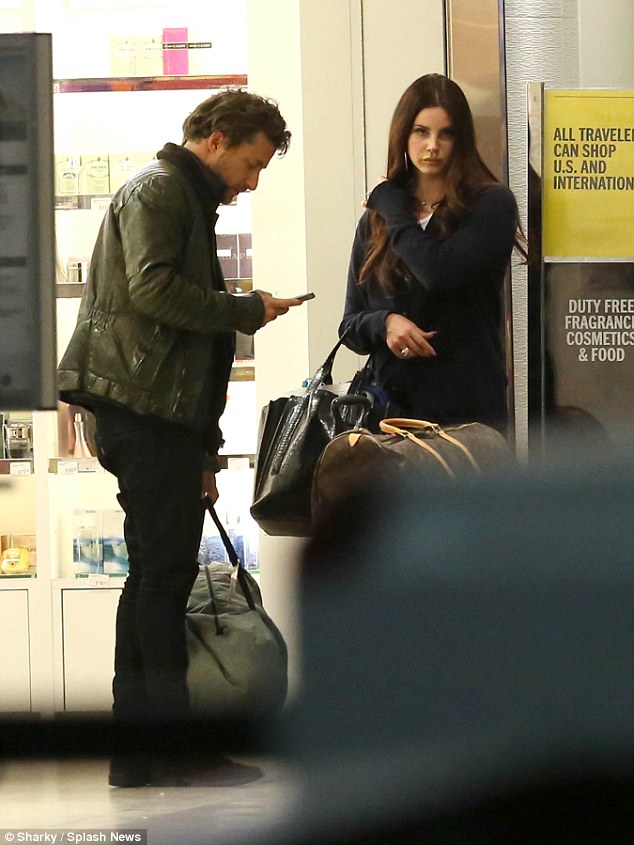 Image Source/ Daily Mail
Lana Del Rey and ex-partner Francesco Carrozzini were both caught in a heated spat in LAX. Witnesses claim that Lana looking visibly upset during the fight. Their relationship didn't last long thereafter as they both wanted different things ultimately.
27. Kim Kardashian and Scott Disick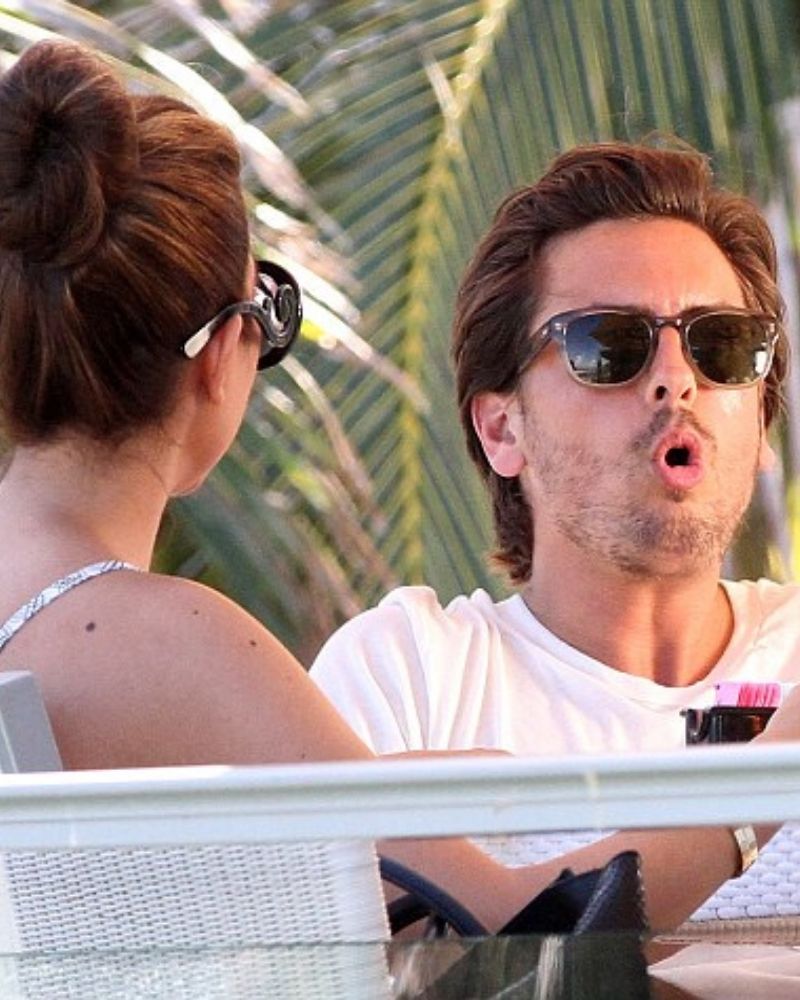 Image Source/ INF Photo
Keeping Up With The Kardashians meant that every argument Kim K and Scott Disick got into was aired to the world. However, while off camera, the pair were caught in a heated argument during a tension-filled meal. It was later revealed that the meal was part of filming. Who knows?
28. Jessica Simpson and John Mayer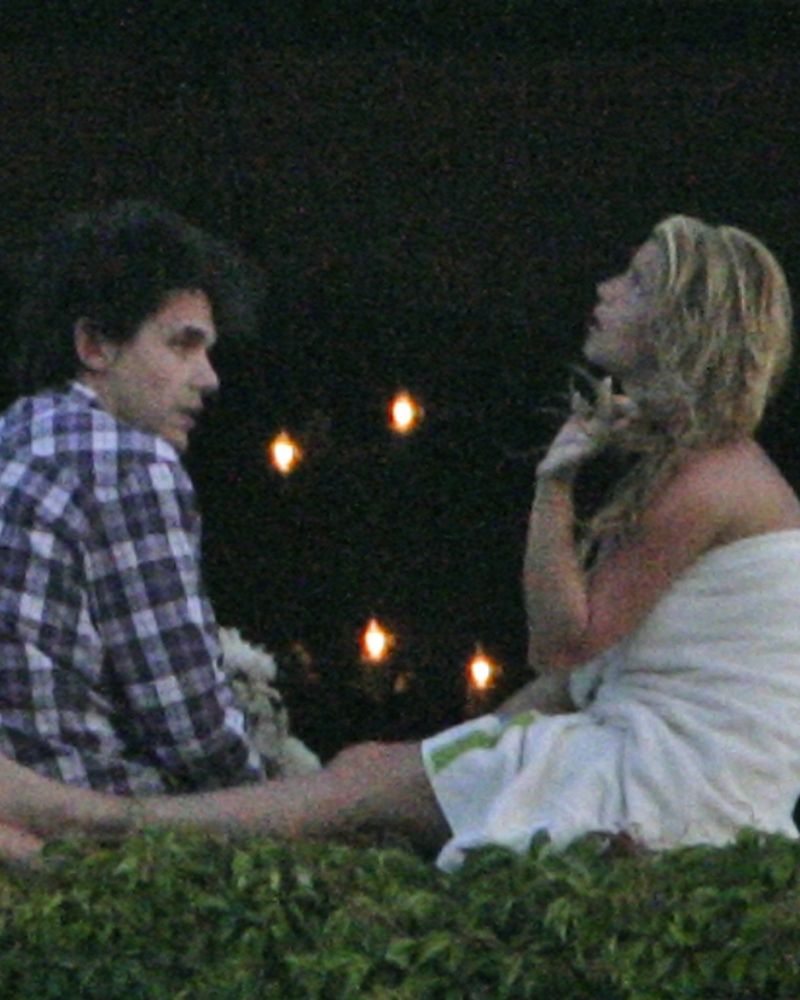 Image Source/ Tumblr
While holidaying in Mexico, Jessica Simpson and John Mayer endured a very public breakup. Mayer has pretty much a playboy reputation and after dating Simpson for a year they eventually broke up. They were snapped having an argument on the balcony of their hotel room.
29. Lily Allen and Seb Chew
Image Source/ Getty Images
The London Fashion Week afterparty is not where you'd expect to see a fight, but is the perfect location for seeing a Lily Allen fight. Allen was arguing with her 2 year boyfriend Seb Chew. Allen reportedly stormed out of the party with tears on her face.
30. Solange and Jay-Z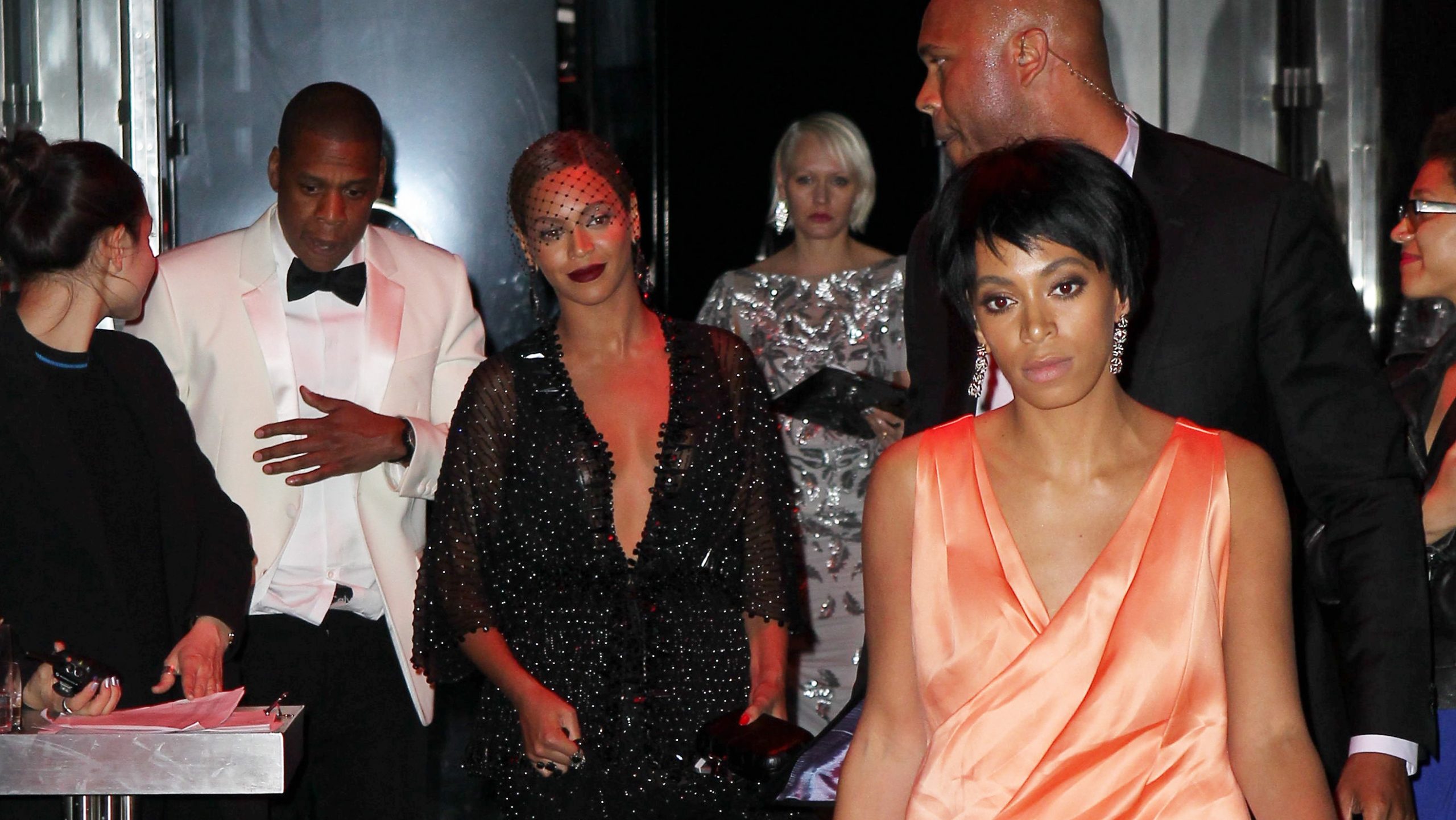 Image Source/ CNN
Up there as one of the best celebrity fights has to be Solange punching Jay-Z in an elevator. The public do not have all the details regarding the altercation, but it didn't take long for the footage to surface on the internet and get rumours circulating.