Buddy Bob Fletcher: All About McFly's Tom Fletcher's Kids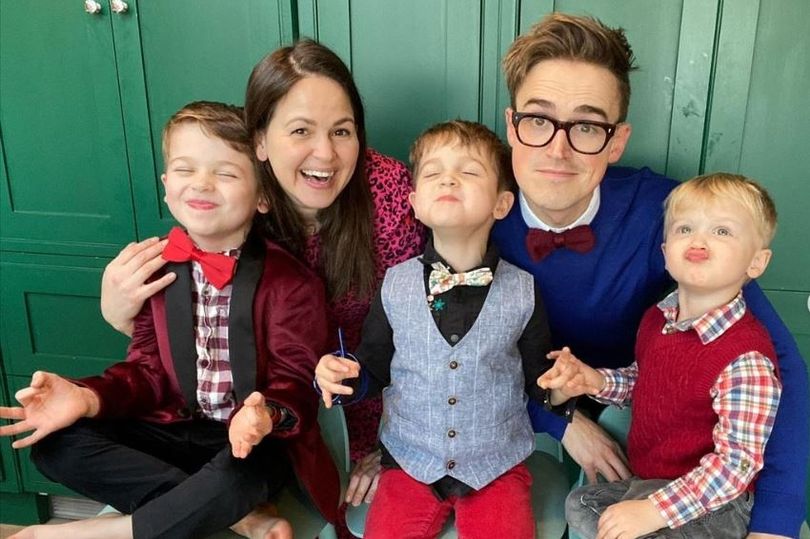 (Image/ Source: manchestereveningnews.co.uk)
In the last few years, Tom Fletcher has gained new fans thanks to his honest – and adorable – insights into his family life.
The McFly singer has three children with his wife Giovanna Fletcher: Buzz Fletcher, Max Fletcher, and Buddy Bob Fletcher.
He frequently posts cute pictures of his sons on Instagram – so often, in fact, that we know quite a lot about Tom Fletcher's kids.
Here's everything you need to know about Buddy Bob Fletcher and his siblings.
Who Is Buddy Bob Fletcher
Buddy Bob Fletcher is Tom and Giovanna's second son, born on 16th February 2016.
Their first son, Buzz Michelangelo, was born two years earlier, on 13th March 2014. They followed Buzz and Buddy with Mac Mario Fletcher in August 2018.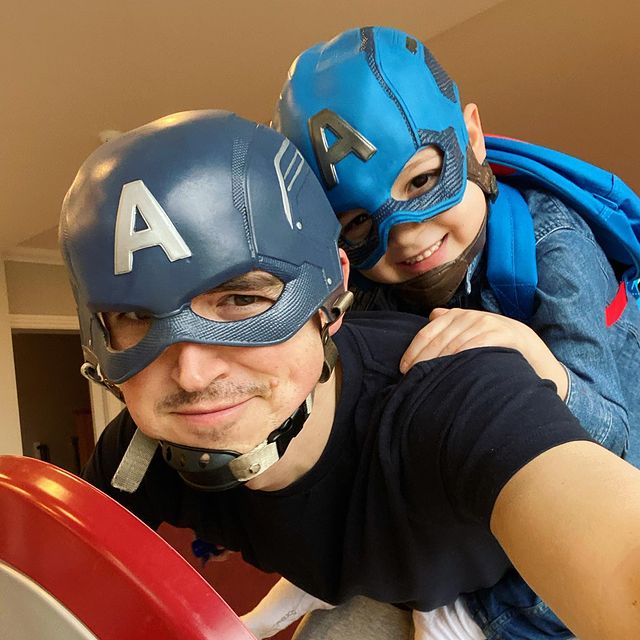 (Image/ Source: Instagram @tomfletcher)
Kerry Katona Kids: How Many Kids Does The TV Star Have?
On Buddy Bob Fletcher's fifth birthday in February 2021, Tom posted a heartfelt message to his second-eldest child.
He said: "Happy birthday to our Buddy. No two days are the same with this kid, always in search of adventure and usually knows just where to find it.
I've loved seeing that mischievous smile grow into the 5-year-old he is today and am so lucky that I get to be the one he calls dad."
Giovanna posted a similar message of support on the day, calling out Tom for being the perfect dad to little Buddy Bob Fletcher. "So thankful to love for helping us grow this!" she said.
Giovanna Fletcher and Tom Fletcher
Giovanna and Tom Fletcher have actually known each other for longer than you might think. In fact, the pair both went to school together, attending Sylvia Young Theatre School together.
They sat next to each other in their school assemblies, which is where they first became friends. When Tom proposed to Giovanna in 2011, he did in their old school hall.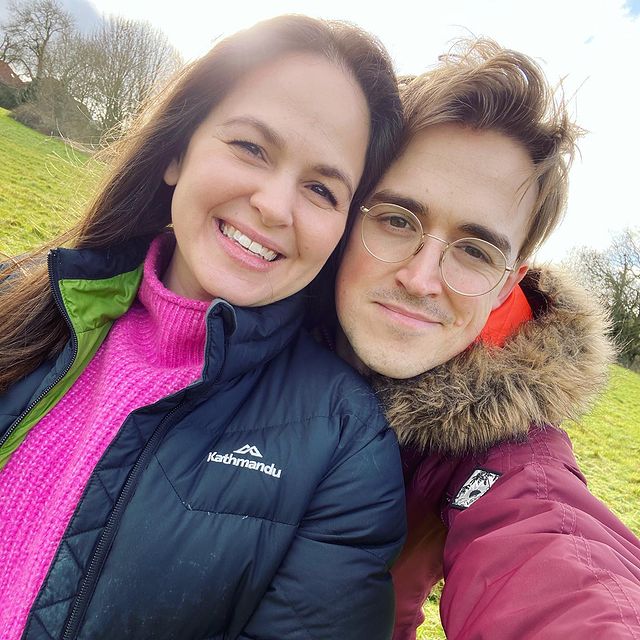 (Image/ Source: Instagram @mrsgifletcher)
Tom Fletcher Net Worth: How Much Does The McFly Man Make?
They got married in 2012 in a beautiful ceremony at One Marylebone, a 19th-century church in London.
Tom's McFly bandmates all attended the wedding, along with stars like Ferne Cotton, and McFly even performed a set. The wedding went viral for one reason though, and that was Tom's sweet speech.
Set to McFly hits, Tom gave thanks to all his family and friends, as well as his new wife.
Recently, Giovanna has attributed the success of their marriage to one simple thing. "Laughter," she said.
She went on to say:
"We've both laughed a lot throughout the 20+ years of knowing each other. And talking. Always talking. We end every day together on the sofa, despite the fact that we both carry on working once the kids are in bed.
We'll always come together in the evenings, watch something like The Office, laugh with that, maybe have a glass of wine, and have some time just us."
Tom Fletcher's Career
McFly formed in 2003 and hit the charts with their first single '5 Colours in Her Hair' in 2004.
Their debut album Room on the 3rd Floor went straight to number on in the UK album chart, and cemented their status in UK British music.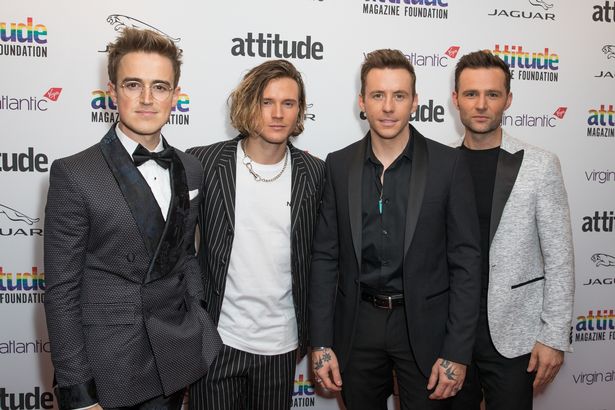 (Image/ Source: mirror.co.uk)
The band made frequent appearances on children's TV like CBBC and CD:UK, and also guest-starred in the 2006 Lindsay Lohan movie Just My Luck.
Sadly, the band went on hiatus in 2018. They returned in 2020 with new music, and are now busy with a comeback tour.
What Are The McFly Men Up To Now?
It's not just Tom who's a family man now, though. Harry Judd and Danny Jones are both also fathers.
Danny is married to former Miss England, Georgie Horsley. Their son, Cooper, was born in 2018.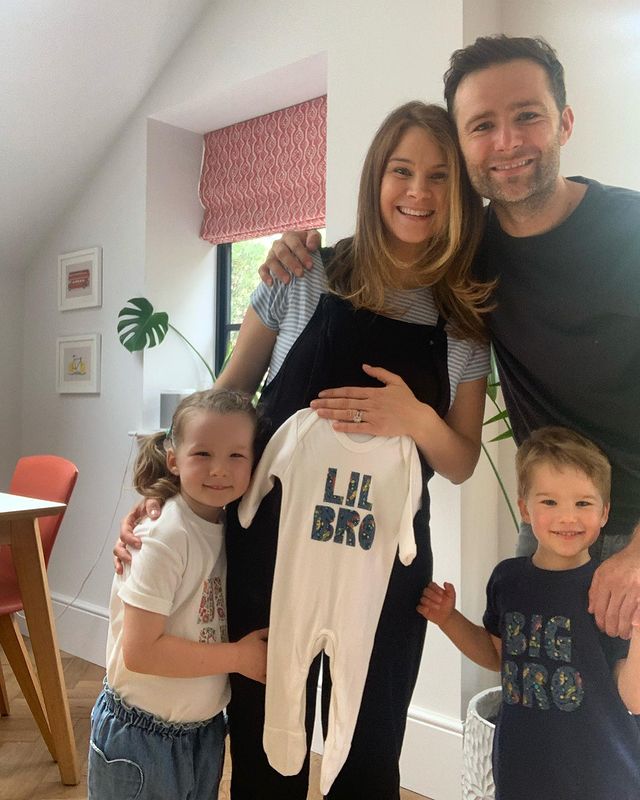 (Image/ Source: Instagram @mrs_izzyjudd)
Emma Willis Husband: Who's Worth More?
Harry Judd rivals Tom Fletcher with his gang of children. He met his future wife Izzy Johnston when she was part of the string section of McFly's 2005 tour.
They married in 2012, and now have two children with a third on the way.
Dougie Poynter sadly has not had the same luck with dating. He publicly dated The Saturdays member Frankie Sandford for two years in the late 00s, and also had a relationship with singer Ellie Goulding.
Ellie and Dougie's split was mutual, and they have remained friends. Dougie was even invited to Ellie's glamorous wedding to Caspar Jolling. The McFly bassist is now reportedly dating Maddy Elmer.