Jody Flack: Getting to Know Caroline Flack's Twin Sister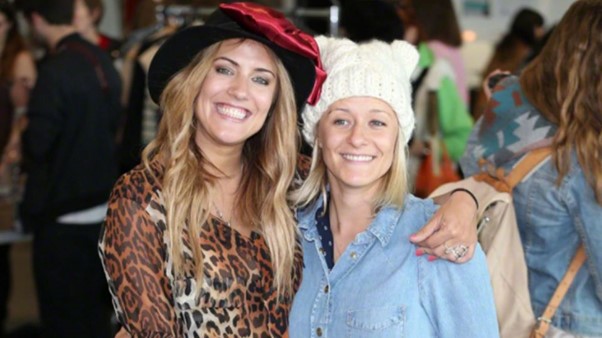 (Image/ Source: heatworld.com)
We can remember Caroline Flack's passing as if it were yesterday. While speculations and rumours ran rife about why she had taken her own life, the star's family found themselves caught in the crossfire, including her twin sister Jody Flack.
While Jody has remained out of the limelight as much as possible, we still caught glimpses of the Flack twin showing her support to her celeb sister over the years- and it was clear how close the pair were.
Here's what you need to know about Jody Flack.
Jody Flack
While Caroline hosted some of the UK's most popular TV shows including Love Island, The X Factor and I'm a Celebrity Get Me Out of Here Now, Jody Flack decided to take a very different path in life.
Speaking candidly to the press, Caroline had said:
"She's a mum with three beautiful children, so we have completely different lives, but we each enjoy the other's life vicariously".
While Jody lived a relatively "normal" life as a film editor, there were times when things seemed a little out of the ordinary- thanks to Caroline of course!
There was a particularly memorable moment when Caroline's then-boyfriend Harry Styles was pictured in her sister's car as she dropped him off while she was doing the school run. All in a day's work for Jody…
The twins always remained close despite their difference lifestyles- and Caroline would always be on hand to show her appreciation to her sister on social media.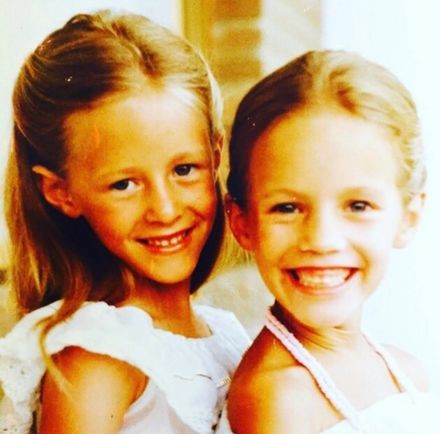 (Image/ Source: dailymail.co.uk)
Eve Gale: Life after Love Island
The late presenter would often dedicate Instagram posts to Jody on #nationalsiblingsday and #internationalwomensday, and captioned one adorable picture:
 "To my good angel…. I couldn't live without you… Happy birthday to the good twin @jodyflack (remember these gums)".
Documentary
After Caroline's tragic death, we began to see more of Jody Flack as she came forward to speak about her sister.
The documentary Caroline Flack: Her Life and Death paid tribute to the star. It told the story of Caroline's life and the impact that fame, mental health issues, press and social media had on her.
Jody featured in the documentary, alongside other family members.
She spoke candidly of Caroline's "fascination" with suicide, and admitted that she and her family had repeatedly begged the late star to quit showbiz because of the mental impact it was having on her.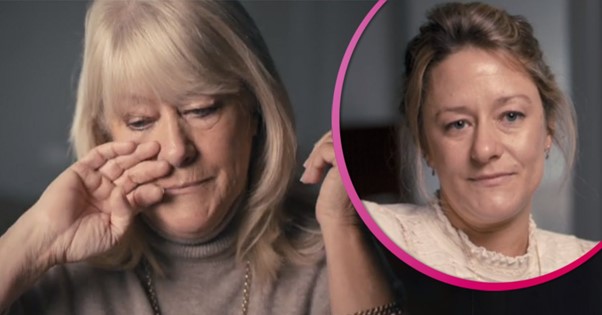 (Image/ Source: entertainmentdaily.co.uk)
Amber Davies Love Island: Where is the reality starlet now?
Celebrity friends such as Dermot O'Leary and Olly Murs also made an appearance- with Olly breaking down as he spoke about his friendship with Caroline.
The documentary struck a chord with audiences, and was later nominated for best Factual programme at the National Television Awards this year.
Jody Flack and Caroline's pal Natalie attended the awards ceremony, beaming as they took to the red carpet in Caroline's honour.
The pair even sported "Choose Love" T-shirts- a refugee charity beloved by the late presenter.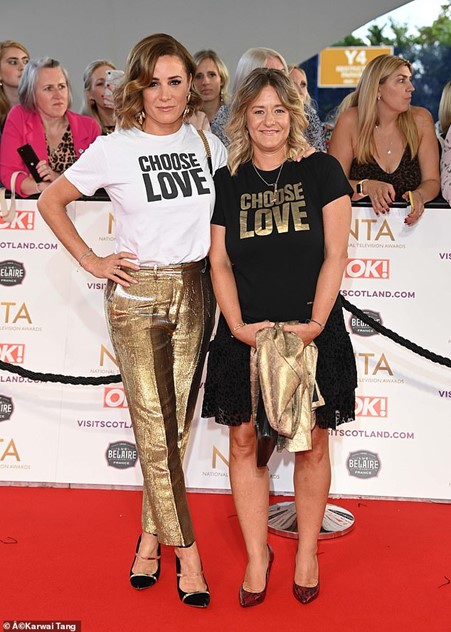 (Image/ Source: Karwai Tang/ dailymail.co.uk)
Arabella Chi: Catching up with the Love Island star
While plenty of fans had their fingers crossed that Caroline's documentary would get the recognition it deserved at the award ceremony, it ended up losing out to Gogglebox. And it was clear that followers were disappointed in the outcome.
Taking to Twitter, one fan wrote:
"Gutted to see the Caroline flack documentary didn't win an award".
Another follower added:
"Your nta award programme was a disgrace tonight putting the Caroline Flack in as a factual programme alongside Gogglebox."
Caroline was tragically found dead on the 15th February 2020, aged 40. It was the day after hearing the Crown Prosecution Service would go ahead with a trial for allegedly attacking her model and former tennis player boyfriend Lewis Burton in December 2019.
Jody Flack had battled to save Caroline's life with CPR after she had found the late star in her flat in London.