Romeo Beckham Girlfriend: Who is the 18 Year Old Dating?
(Image/ Source: hellomagazine.com)
Known for being the second son of footballer David Beckham, Romeo Beckham is now making a name for himself.
He's known for modelling and frequently makes it onto best-dressed lists, as well as practising his football skills with the Miami team.
It's no surprise, then, that with his startling good looks, Romeo Beckham has found love at just 18 years of age.
But who is Romeo Beckham's girlfriend?
Who Is Romeo Beckham's Girlfriend?
Romeo Beckham's girlfriend is model Mia Regan, 18. The pair have been dating for over two years.
It's not clear where they met but could have friends in common thanks to their modelling careers.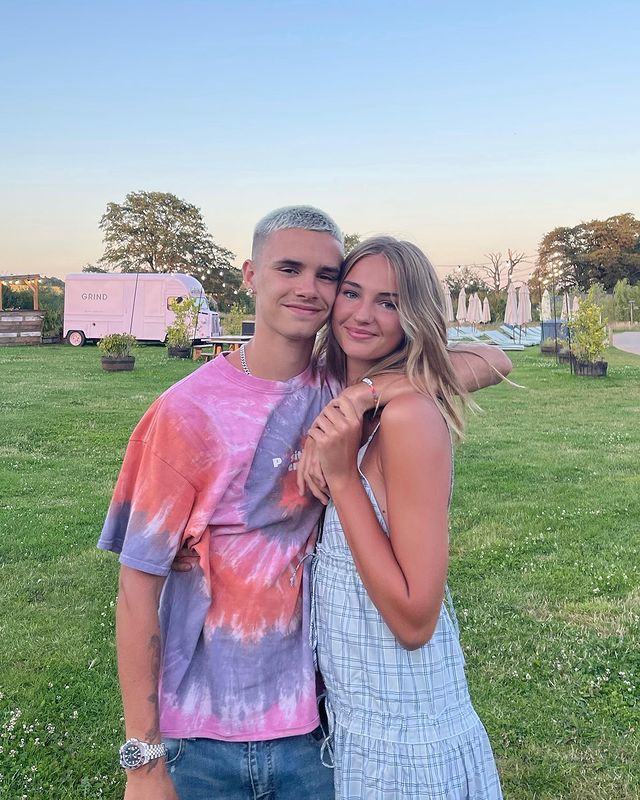 (Image/ Source: Instagram @mimimoocher)
Before meeting the model, Romeo reportedly dated Stranger Things actress Millie Bobby Brown. At the time, Brown was just 15 years old and Beckham 16.
While there may have been heartbreak at a young age for Romeo, he's bounced back and now seems very happy with Mia.
While he's not one for posting long, gushing tributes to his girlfriend online, he made one exception for her 18th birthday.
He shared a series of cute snaps of the couple, with the caption: "HAPPY 18th BIRTHDAY TO MY AMAZING GIRLFRIEND. I love u so much!! Keep making everyone smile like u do !!" 
Romeo's mother also seems happy with the match, as she shared a snap of Mia with Romeo and little Harper Beckham on her Instagram.
Along with the picture, she wrote: "Happy 18th birthday @mimimoocher so many kisses from us all!!" 
What Else Do We Know About Him?
Aside from spending time with his girlfriend, Romeo Beckham has a busy life as a model and aspiring footballer.
He started modelling for Burberry when he was just 12 years old and most recently shared images from a campaign with Saint Laurent on his Instagram feed.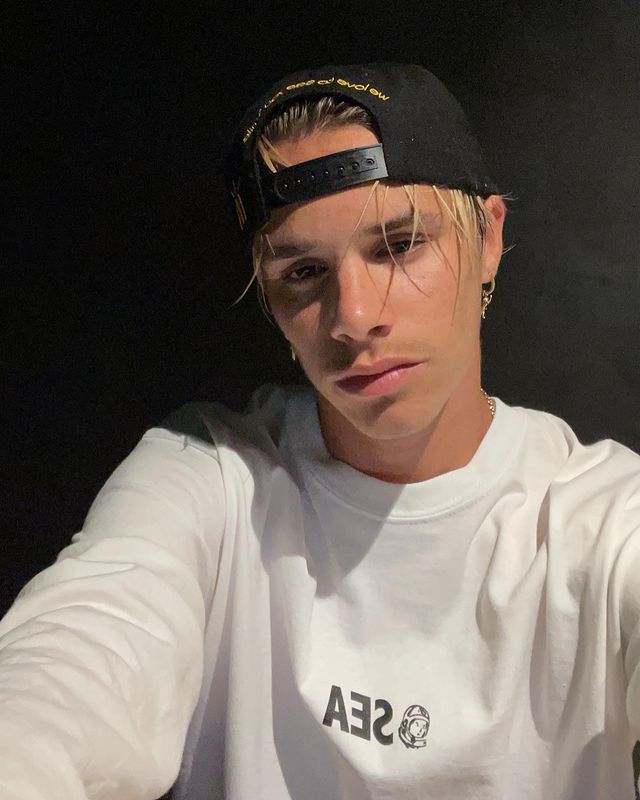 (Image/ Source: Instagram @romeobeckham)
David Beckham Children: What Are They All Up To?
There is some speculation that Romeo wants to follow in his father's footsteps, though.
The Beckhams moved to Miami in December 2020, and since then the young Beckham has been training with Inter Miami.
All three of the Beckham boys – Brooklyn, Romeo, and Cruz – were signed for the Arsenal Training Academy in 2014. However, things didn't quite go to plan, with Brooklyn being dropped by the club in 2015 and Cruz and Romeo both deciding that football wasn't for them.
Romeo was initially thought to be interested in becoming a professional tennis player. The Beckhams even built a full-size tennis court in the garden of their Cotswold home for Romeo. He was also reportedly getting lessons from Scottish tennis star Andy Murray.
The court cost an estimated £30,000 but has recently been replaced with a five-a-side football pitch instead.
In fact, Romeo revealed on Instagram this year that football is his main career goal – so we could still expect greatness on the pitch from the young Beckham.
Who Are Romeo's Siblings?
Romeo Beckham was born on the 1st September 2002, the second son of Posh and Becks after Brooklyn Beckham, who was born in 1999.
Cruz Beckham was born in 2005, and Harper Seven Beckham completed the family in 2011.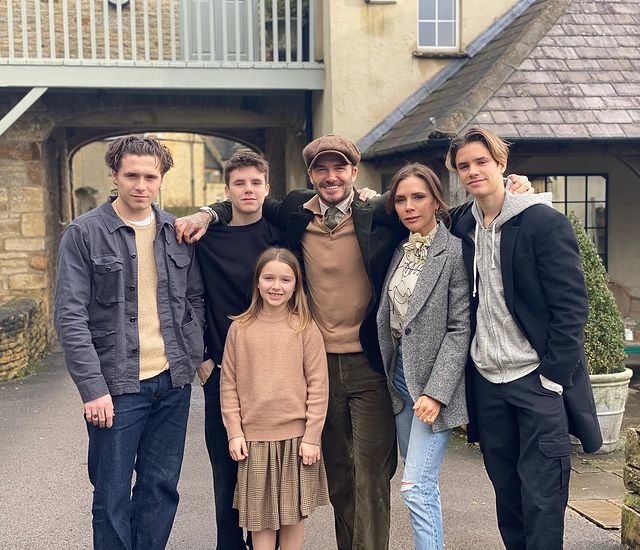 (Image/ Source: Instagram: @davidbeckham)
Victoria Beckham Net Worth: How Much Does Posh Spice Make?
Brooklyn is said to now be pursuing a career in photography and has recently proposed to his girlfriend Nicola Peltz. They made their relationship official in January 2020 and got engaged in July of the same year.
Cruz frequently shares examples of his artwork on social media but also has a passion for music. This has left fans to speculate that he could be following in his mother's footsteps.
Though Harper is just 10 years old, she's already shown an interest in performing. She's currently attending Italia Conti Academy of Theatre Arts, a specialist performing arts school where she'll be trained in musical theatre.
Currently, the Beckhams are enjoying life in Miami – they were recently pictured enjoying a day out at an art gallery with Romeo and Harper.