News
Jett Riviera Hayler: Who Is The Father Of Katie Price's Child?
Jett Riviera Hayler: Who Is The Father Of Katie Price's Child?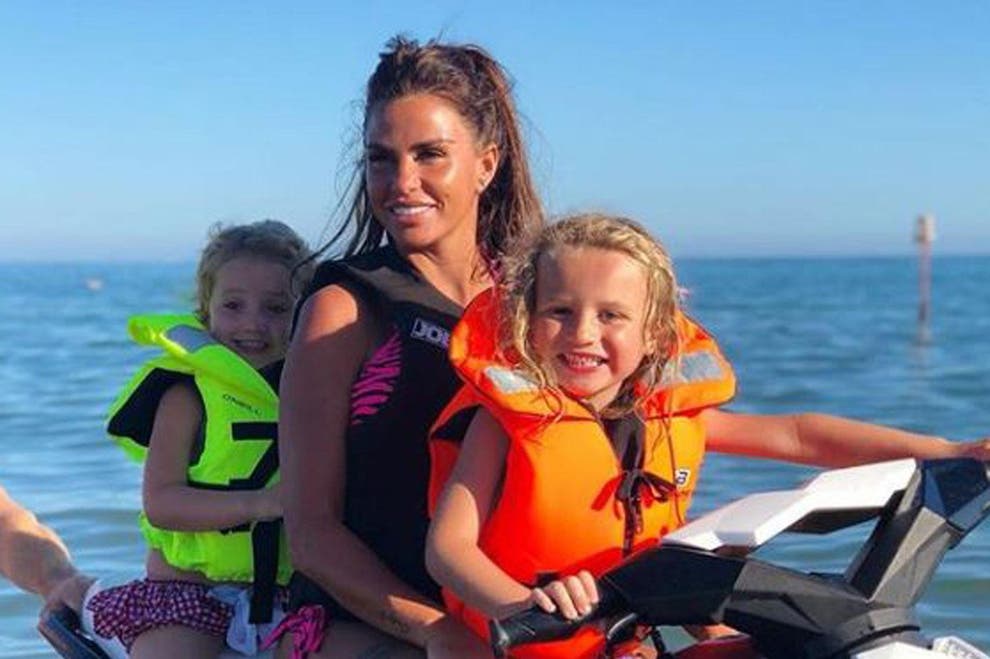 (Image/ Source: standard.co.uk)
Katie Price isn't only known for her reality TV appearance or modelling career, but also for her very public relationships.
The reality star has five children with three different men, and has been married and divorced three times. She also has been engaged an additional four times.
Out of all her children, fans are perhaps most curious about brother and sister duo Jett Riviera Hayler and Bunny Hayler.
So who is the father of her fourth child, Jett Riviera Hayler?
Jett Riviera Hayler
Jett Riviera Hayler's father is actually Kieran Hayler, a former stripper.
The pair met on the chat service Blackberry Messenger in 2012 and got married just a few months later in January 2013. This would be Katie's third marriage, after Peter Andre and Alex Reid.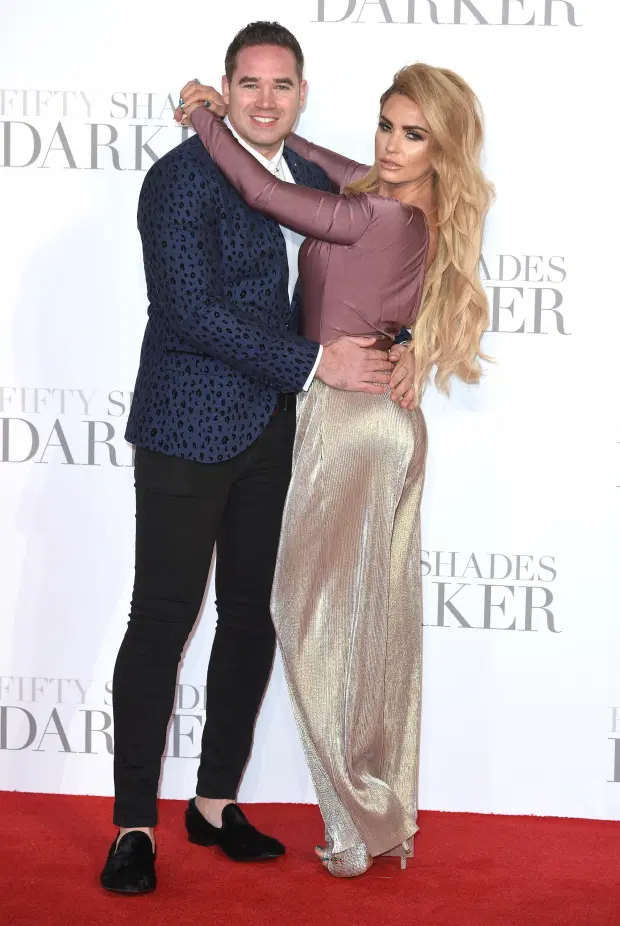 (Image/ Source: thesun.co.uk)
Kerry Katona Children: How Many Kids Does The TV Star Have?
Jett Riviera Hayler was born in August 2013, seven months after their wedding. The couple went on to have another child together, Bunny, in 2014.
They renewed their vows three times, in 2015, 2016, and 2017, with at least one of these occurrences being provoked by Katie starting divorce proceedings.
In September 2018, Kieran revealed that Katie had made him take a paternity test after the birth of Jett Riviera Hayler in 2013.
He said: "I did take a paternity test, yes. But I'm not going to reveal the results of that paternity test. It was just for me. It's for me and that's it. That's all, maybe one day they'll be released."
A Chaotic Relationship
Though the couple had two children together, their relationship was fraught with tension.
Katie discovered that Kieran had cheated on her with multiple women over the course of their relationship, not only with the couple's nanny but also Katie's friends Jane Pountney. and Chrissy Thomas.
(Image/ Source: Instagram @katieprice)
Carl Woods Love Island: Who Is Katie Price's Beau?
Kieran later admitted that he had 25 trysts with Jane over seven months behind Katie's back. She later suggested that she had seen incriminating texts between Kieran and more women.
After confirming the divorce, Katie said:
"I am going to divorce him for adultery — but I want it to be amicable. I've had it the other way and it's unhealthy. I don't want all this hatred and I want us to maintain a civil relationship for the sake of the kids.
That's why he is in a separate room at the house. The plan is that he will move out gradually, for a few nights at first."
Kieran is now dating Michelle Penticost, who he met when picking up their children at school. In fact, things seem to be going well, and Michelle has just given birth to a son.
He works as a celebrity personal trainer, a job that he was forced to give up while he was married to Katie.
Who Are Jett Riviera Hayler's Siblings?
Katie Price has five children in total, with three different fathers.
Her first child was Harvey Price, born on 27th May 2002. His father is ex-footballer Dwight Yorke.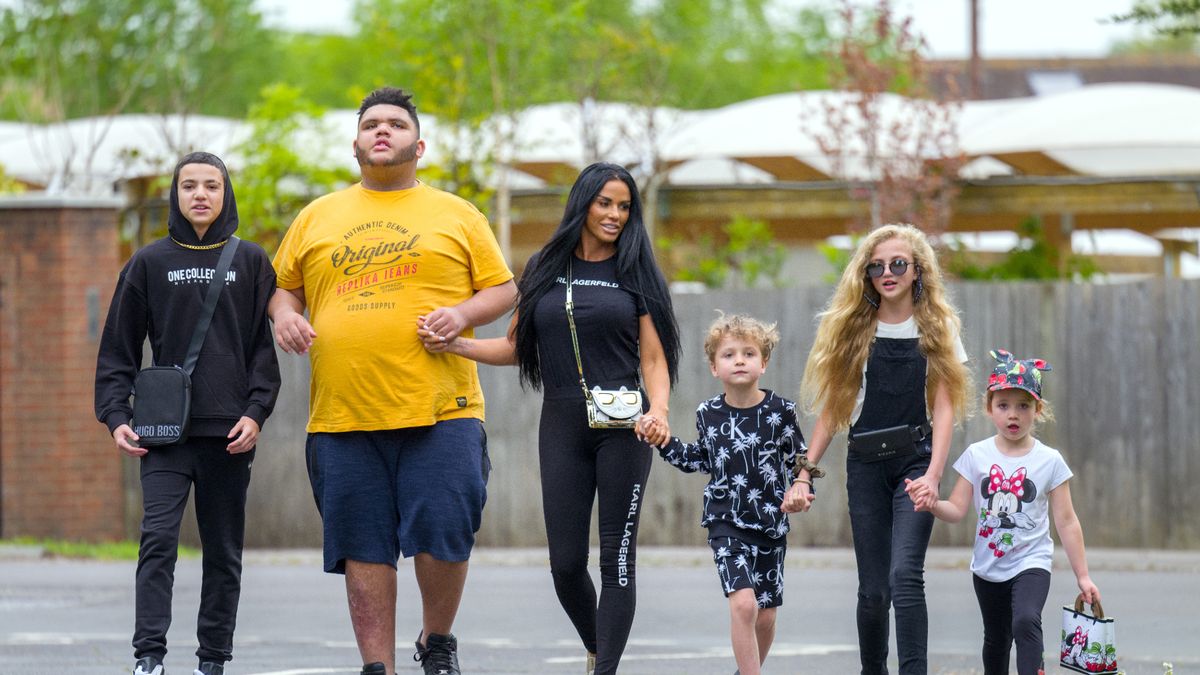 (Image/ Source: mirror.co.uk)
Harvey Price Dad: Why Is He Not Visiting Harvey
Her second son, Junior Andre, was born on 13th June 2005. His father is singer Peter Andre, who Katie Price during her appearance on I'm A Celebrity… Get Me Out of Here! in 2004.
She had a second child with Andre in 2007, named Princess Tiaamii Crystal Esther Andre. However, Katie and Peter split up in May 2009.
Jett Riviera Hayler and Bunny Hayler are her fourth and fifth children, respectively.
She has since said that she plans to have more children with her fiancé, and ex-Love Island contestant, Carl Woods.
Rumours sparked after Katie posted curious pictures on Instagram of her holding her belly. Though she has denied that she's currently pregnant, she admitted that she would like to have four more children.
"I'm not pregnant yet, I've just put on lockdown weight. But I do want more babies. Mine are getting older so I need to keep replacing them! I love being a mum.
If I could, I'd definitely like another four kids. I might be able to, but my age isn't helping."