The Eco Products That Are Guaranteed To Save You Money
Being climate conscious is not just about solar panels and cycling to work, it's about making small, everyday changes that will – quite literally – reduce your carbon footprint, help to save our planet and save you £££ as well!
From cooking and cleaning to skincare and storage, our eco experts have rounded up the very best environmentally friendly products out there – and they'll not only help the climate, they'll save you money too…
The average household throws away around 13,000 pieces of paper each year and it's not just catastrophic for trees, it's bad for landfills, the environment and our health too.
Deserving its place as our number one eco-friendly product is the Reusapad – a notebook that commits to sustainability, whilst giving you a place to be creative and express your thoughts – and worrying about your paper consumption doesn't have to be one of them.
Designed to be used time and time again and lasting a lifetime, the Reusapad saves you tonnes of money and cuts down the amount of paper you throw away, allowing you to scan, save and store your notes in the cloud.
Part-analogue, part-digital, the smart notebook is the perfect combination of tradition and innovation, offering a classic pen and paper writing experience with all the benefits of the digital age. Consisting of 28 lined and blank pages, the notebook can be used for everything from jotting down to-do lists, penning the next great novel or doodling your own masterpiece.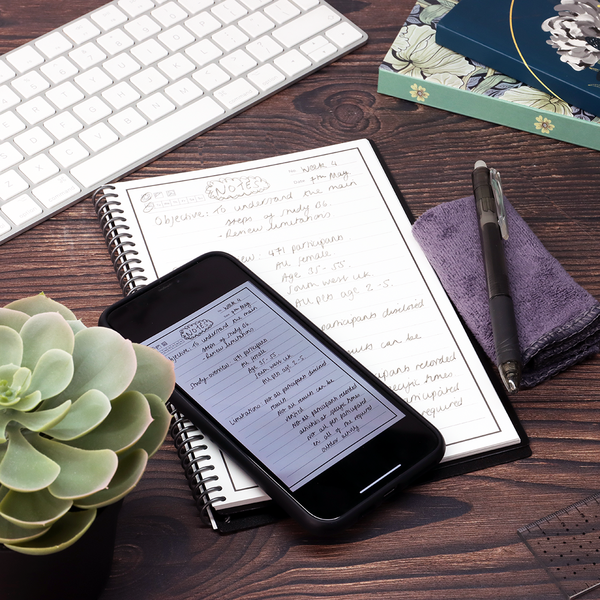 Shop the Reusapad here: https://amzn.to/3eyOHf9
Reduce food and plastic waste with microwave-safe, dishwasher-proof Stretchy Food Lids. From oval dishes to square tins, the reusable Stretchy Lids come in a range of sizes that fit snugly around your kitchenware, providing an airtight seal for maximum freshness.
As well as sealing in freshness so food keeps for longer, the Food Lids can be used 100s of times before you need to replace them, saving you money on foil, cling film and other single-use plastics.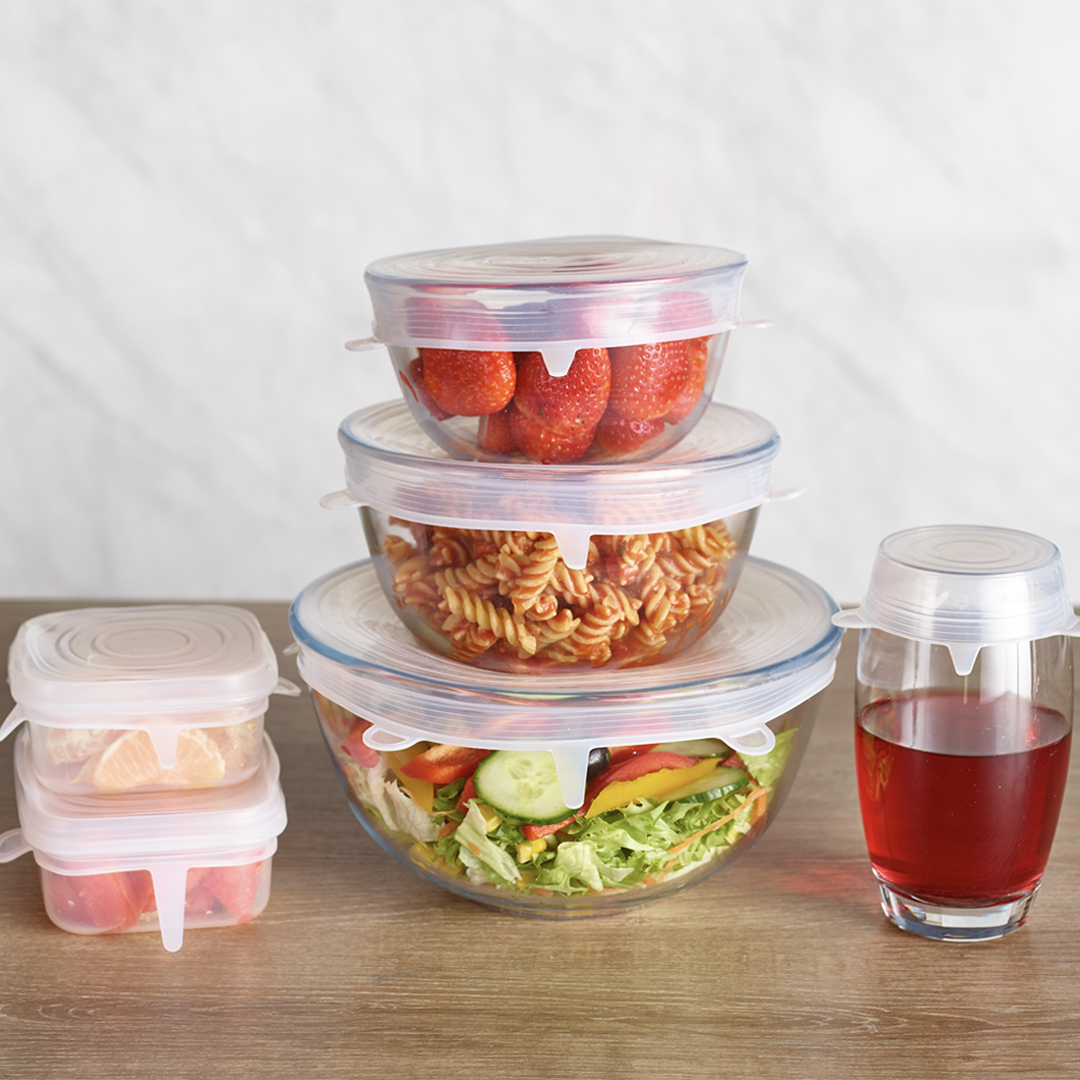 Shop the Stretchy Lids here: https://stretchylids.co.uk/
As handy as they are for touching up eye makeup, we all know that cotton buds are the worst for waterways and oceans, hence the UK's recent ban on their production.
Thankfully, LastSwab have produced an eco-friendly version of the everyday cotton swab – and it's even better than the real thing.
Made from TPE, PP and stored in an ocean bound plastic carrying case, one LastSwab is meant to replace 1000 single-use cotton swabs, saving large amounts of waste (plus saving you money in the long run).
Not only is this an improvement from a waste perspective, but the CO2 emissions are also lower as it is only 1 reusable earbud to be made and shipped instead of 1,000 disposable plastic, paper or bamboo ones so it is a winner all round.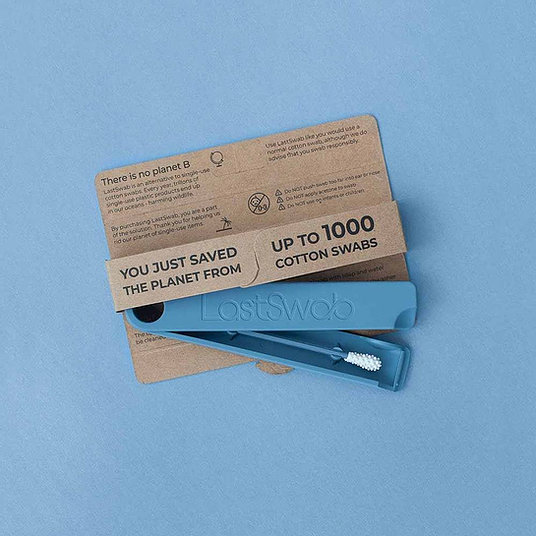 Shop the LastSwab here: https://www.eco-sal.co.uk/product-page/last-swab-reusable-cotton-bud-3-colours
A huge 20,000 litres of water are needed to create only 1kg of cotton – and that's only just enough to make one T-shirt and a pair of trousers. This means that reducing cotton is a great way to start doing your bit.
Thankfully, reducing your use of cotton wool pads has been made a million times easier with the creation of the Face Halo, a reusable disc that quickly and easily removes makeup, using HaloTech fibres with water only. Non-toxic and reusable, Face Halo replaces up to 500 single-use makeup wipes. No need to rub or scrub, Face Halo gently removes makeup and impurities, making it perfect for any skin type or sensitivity.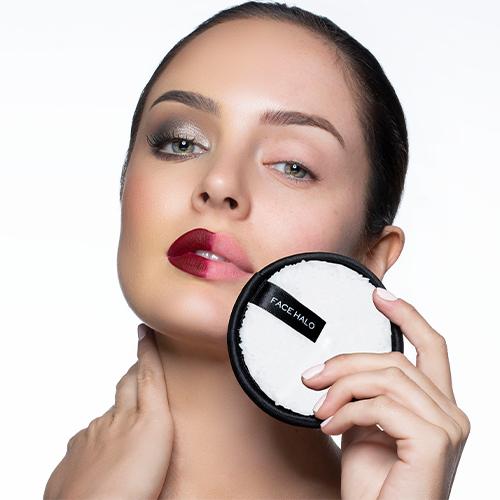 Shop the Face Halo here: https://facehalo.com/
The refillable Ecoegg Laundry Egg replaces both laundry detergent and fabric conditioner. Just place it in the drum of your machine with your laundry and let it work its magic! With no mess, no measuring, no extra costs and a Fresh Linen scent, it's all you need for fresh-smelling, squeaky clean laundry.
Using no harmful chemicals and made from mineral pellets, the Laundry Egg was developed for those with sensitive skin in mind and could save you up to 40 single use plastic bottles from detergent and fabric conditioner each year. Plus – it's refillable AND lasts for ten years!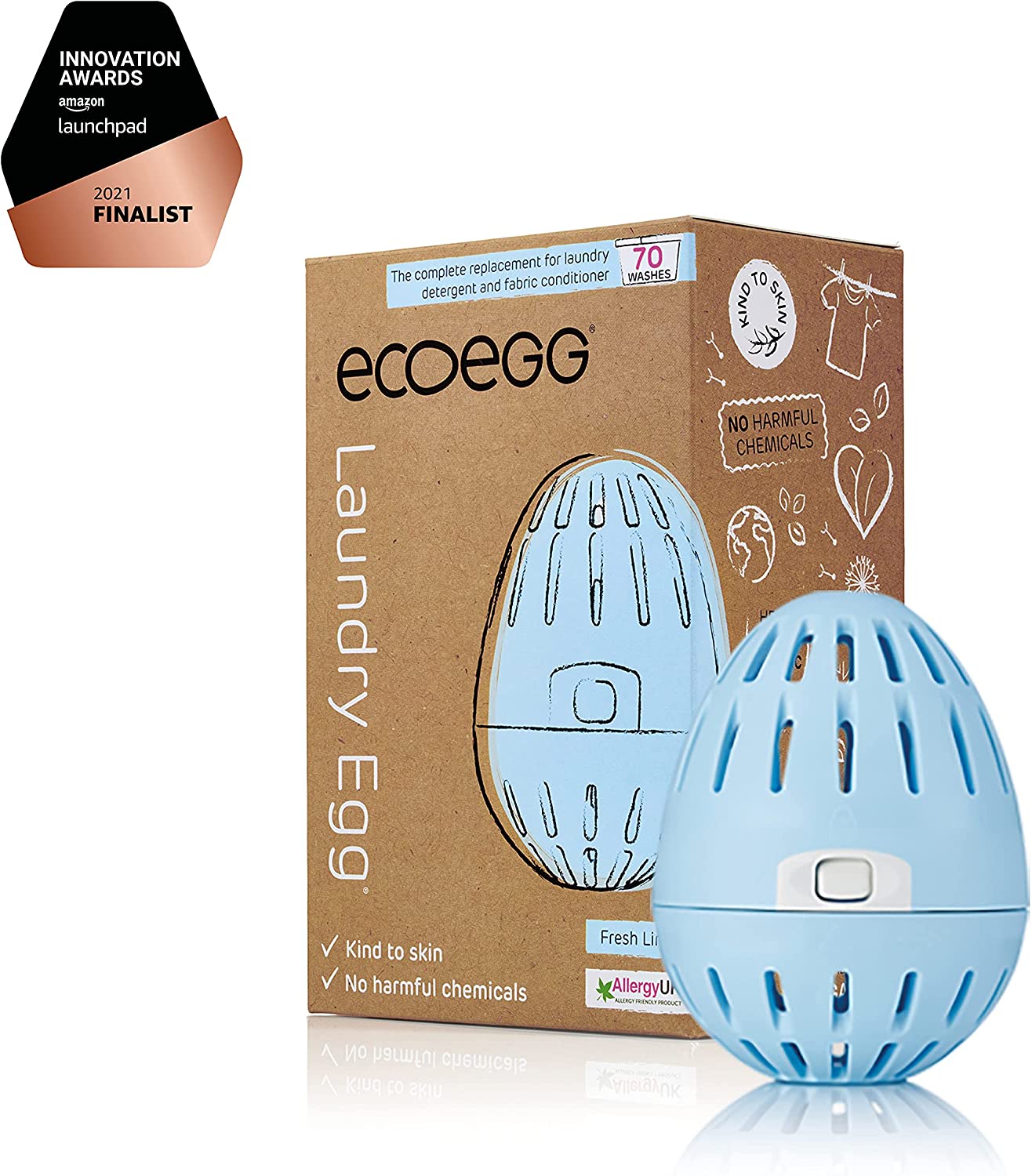 Never buy plastic bags again! The Reusable Bags have been specifically created with food-grade PEVA material, ensuring that they are biodegradable, BPA-free and PVC-free. If that wasn't enough, they are also safe to both freeze and wash. The five-star design features a ziplock fastening to prevent leaking.
The variety pack – which includes two small and three medium bags – can be reused multiple times.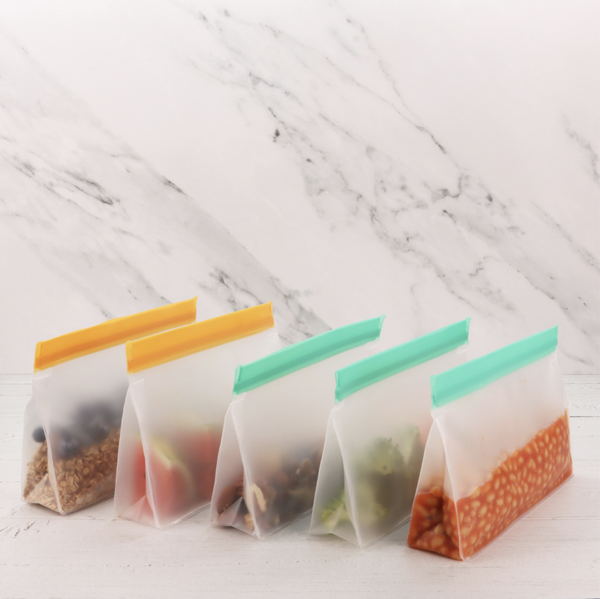 Shop the Stand Up Bags here: https://bit.ly/3ziEU4S
Collapsible, stainless steel and reusable, the Drinking Straw was created on a mission to reduce our reliance on single-use plastics by creating reusable, responsibly-made alternatives.
Easy to clean, the FinalStraw comes with a telescoping cleaning brush that stores in the case for cleaning on the go! The straw is also dishwasher-safe for a deeper clean.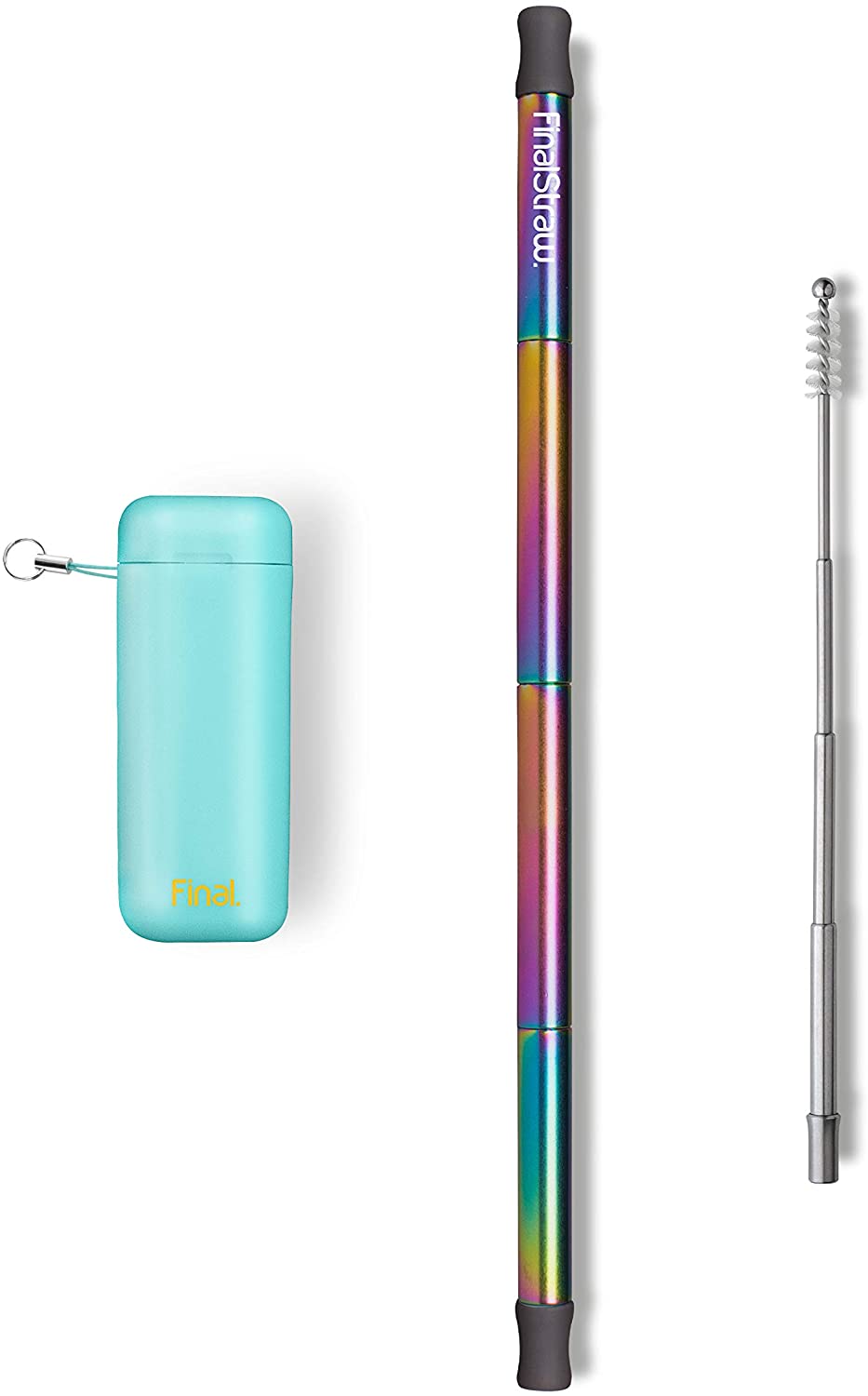 Shop the FinalStraw here: https://www.amazon.co.uk/Final-Straw-Collapsible-Stainless-Reusable/dp/B07ZS2QZVV?dchild=1&keywords=reusable&qid=1626776563&s=boost&sr=8-75&srs=7212961031&linkCode=sl1&tag=daifee-21&linkId=ef94243ec88e210503d3f4ac2e1856a3&language=en_GB&ref_=as_li_ss_tl